Instant Pot Macaroni and Cheese
A Creamy and Delicious Instant Pot Meal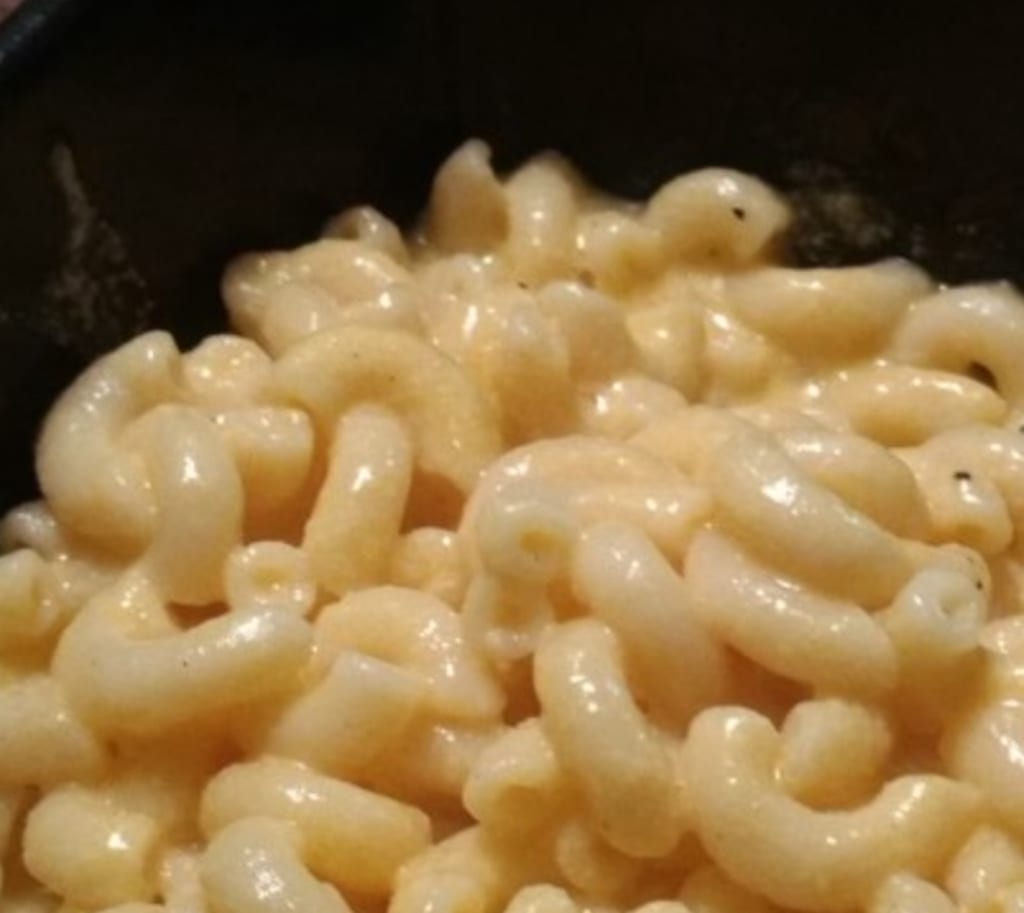 There's nothing I enjoy more than trying a new recipe in my Instant Pot. The speed at which delicious food can be reached is just outstanding and I am in a mission to find and share more and more delicious recipes and tips for the Instant Pot.
Pasta is always a great go-to meal. I have made it no secret that it is easily one of my favourites to cook as well as to eat. There are so many different combinations and ways to prepare it and it is always a favourite amongst my family. Recently, I have been craving that good old fashioned comfort food of macaroni and cheese. Nothing fancy or complicated with an abundance of vegetables, meats, cheeses and/or sauces but just good old fashioned macaroni and cheese. The simplicity and deliciousness of just macaroni noodles and cheese melding together in one pot.
Of course, this recipe didn't take a good deal of research as basic macaroni and cheese is quiet easy and quick to make. There are ways this recipe could change to include different vegetables or sauces and please feel free to add them at your own leisure, but for me and for the recipe, I was just looking for the basics. If one was looking to add things to the recipe, I would highly recommend broccoli. Broccoli tastes like heaven when it is mixed together with macaroni and cheese. Another good addition is ham. Ham is surprisingly good when mixed with macaroni and cheese.
I didn't get that complicated with the ingredients list as I was really just looking for the basics, but if you were looking for specifics, I used 2 percent milk and cheddar cheese but, of course, feel free to use any different types that you would like. This recipe can be easily changed to fit vegan preferences. This delicious and creamy comfort food is a perfect way to warm up on a cold, winter's day. There's something about a simple macaroni and cheese recipe that just reminds me of watching my mother cook in her kitchen when I was a child.
As always, some of my favourite things about using my Instant Pot for cooking a meal is how quickly the meal is ready and available to enjoy. Also, it really just takes the one pot and two measuring tools which leaves clean up a breeze.
I highly recommend for everyone to buy an Instant Pot. It really does make a world of difference to level of cooking in your kitchen.
Without further ado, onto the recipe.
Ingredients
16 oz of macaroni
3 cups of milk
2 cups of shredded cheese
2 tablespoons of olive oil
Directions
Drizzle olive oil over the bottom of the Instant Pot. Try to fully coat as this prevents the pasta from burning to the bottom of the Instant Pot.
Place the macaroni in the Instant Pot.
Pour 2-1/2 cups of the milk into the Instant Pot. This should be enough to cover the pasta to ensure there will be enough moisture to cook.
Put the lid onto the Instant Pot and set to manual pressure for 6 minutes. Ensure that the steam valve is set to closed. Please note that it will take a little longer than the 6 minutes as it will need the time to gain the pressure.
When the timer is done, release the steam valve. Please be careful not to get burned from the steam.
Turn off the Instant Pot.
Stir the remaining milk into the Instant Pot.
Pour the cheese into the Instant Pot.
Stir together the mixture until creamy and smooth.
Enjoy.