I loathe bacon. Don't come for me.
No, seriously, save your persuasions for another foolish soul.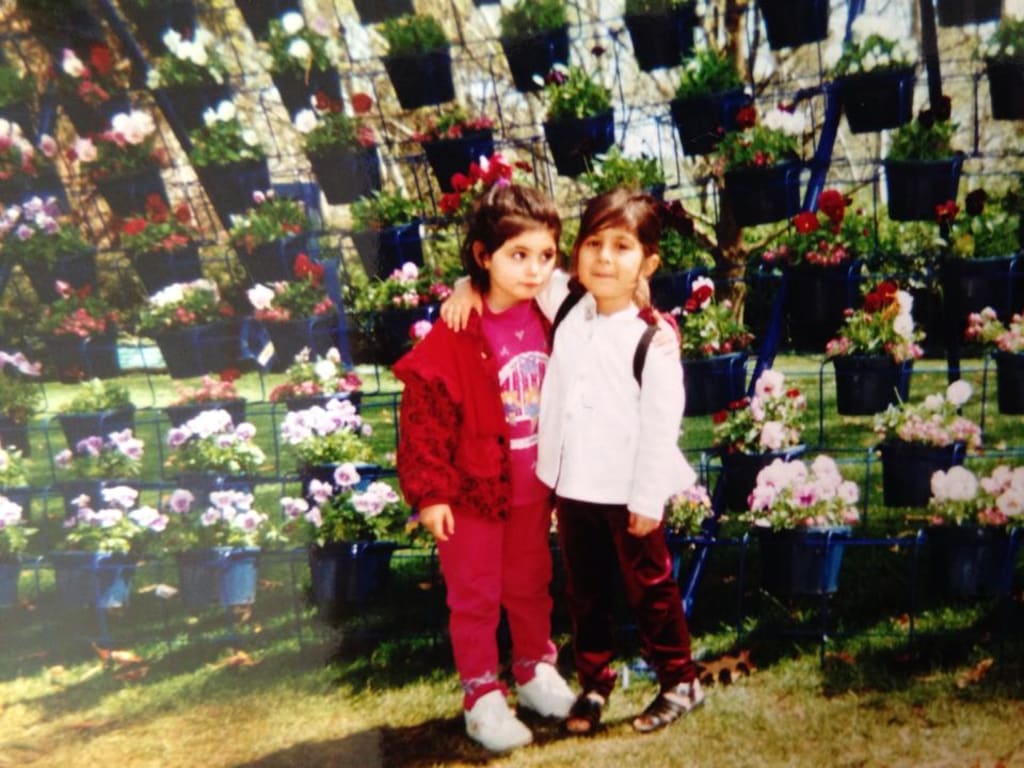 Pre-bacon Eva (left). I'm still jealous of her wondrous, untainted little mouth.
I first tried bacon when I was 22. Years and years of build-up, lusting, wanting, yearning, apprehension, curiosity, temptation, envy...for this? Wow. What an underwhelming page of my brief earthly encounter. We might as well file this uneventful chapter under a misc. label, tucked away deep within the appendices of the book of my life. For those of you lucky enough to still reside in the bacon abstinence party (oh how I long for those simpler days), let me elaborate on my first impressions of this overrated cured concoction. It's like strawberry sour straps if MTV's Punk'd lurked behind the camera of a faux car accident designed to scare the living daylight out of you. It's most definitely not the teeth-tickling, cavity-creating, faultlessly-manufactured, strawberry-flavored candy that makes your saliva flow over your warm tongue with that classic sweet-and-sour balance. What it actually is? Eerily edible-looking. I assure you, it's not. The experience was underwhelming at best. Uncomfortably chewy. Salty in a way that makes your kidneys shrivel up. Heavy enough for your liver to let out a high-pitched shriek as it stores yet another unnecessary fat cell into your body. Topped with a surreptitiously obscene level of mammalian grease coating your mouth and lingering inside your throat for hours after the traumatic episode.
Growing up in an Arabian community (don't eat pig was a hard and fast rule), porcine substances were the devil's concoction. My favorite past time was frequent calls to candy customer service hotlines to see if the gelatin in their neon-hued, gleeful glop was pork-derived. To my 13-year-old shock-horror, it usually was. Swine had it out for me early in life, and I couldn't escape it no matter how hard I tried. Much like The Simpsons episode titled Lisa the Vegetarian (season 7, episode 5), where Lisa turns her back on eating animals and Homer asks, 'but what about bacon?', I too thought bacon was in a league of its own. At school fundraisers, us ethnic misfits would have to opt for grilled onions in a bun, sans sausage. Pork, being the attention-seeking, middle childesque specimen that it is, made a home for itself in the supposed 'beef' sludge that is sausage mince. During school camps, we'd sit in a corner and share meatless pizzas designed to outcast the vegetarians and don't eat pig flag bearers alike. The pig-eater kids among us would devour juicy ham and pineapple slices while we picked off the green peppers and sliced onions to create an unsexy semblance of a cheese pie. The old hog was apparently the most charming of meats - the Chanel catwalk-strutting Kendall to the attainable made-for-the-masses appeal of Kylie, lip kits and all.
My desire for bacon started somewhere in my subconscious, much earlier than I was even aware of. I spent the remainder of my teenage years wishing I could revel in an obsession I'd watched people metaphorically ooh and ahh over my entire existence. Hoping that someday I too would become a convert to this cultish coven. A 'bacon lover' who got the word tatted on her arm as a badge of honor to the holy pork pagans, perhaps. Praying that I would renounce cultural norms I was raised in just so I could get a taste of that sweet, sweet slice of back-cut. Slices of maple-glazed bacon. Bits of bacon in loaded fries. Earth-shatteringly crispy shards of bacon in a Caesar salad. Years of programming festooned me with a jolt of FOMO on a whole other level: I want it, I got it.
When I bit into my juicy beef burger, complete with lashings of crispy, smoky bacon at 22, I thought I'd have a When Harry Met Sally moment (but hopefully a real one). No such thing eventuated. The texture felt alarmingly foreign in my soft, saliva-adorned mouth. My teeth crashed into wonky bits of bacon at awkward angles. My mind didn't know what to make of the sensation in its previously insular comfort. My brain had a momentary crisis upon alerting my stomach that this very moment was it, this was all that bacon ever was. It was like free-falling in your dreams, then suddenly being jolted into the uncomfortable reality of a hypnic jerk. A pipe-dream. A false illusion. Smoke and mirrors. Nothing more. I loathe bacon, don't come for me.