Meal Planning
Healthy Turkey Crock Pot Recipes
Turkey is one of the healthiest meats you can grab at a grocery store. These healthy turkey crock pot recipes show you how to make amazing meals with this lean meat.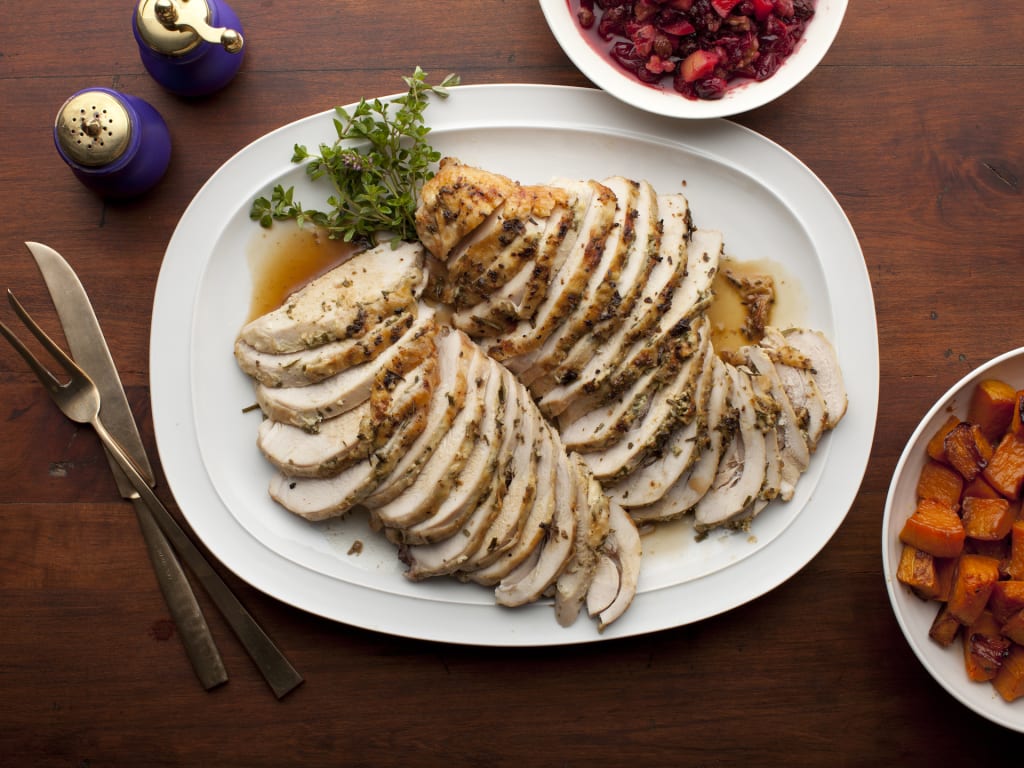 Turkey is one of those foods that most people don't seem interested in eating unless it's around the holiday season — and that's a sad shame if you ask me. When cooked right, turkey is one of the healthiest, most flavorful meats you can buy.
Crock pots are great for avoiding the issue of dryness in your turkey dinner while also releasing the full flavor profile of the meat. If you want to get more waistline-friendly slow cooker dinners into your weekly meal planning, these healthy turkey crock pot recipes are a must-see.
Turkey Crock Pot Chili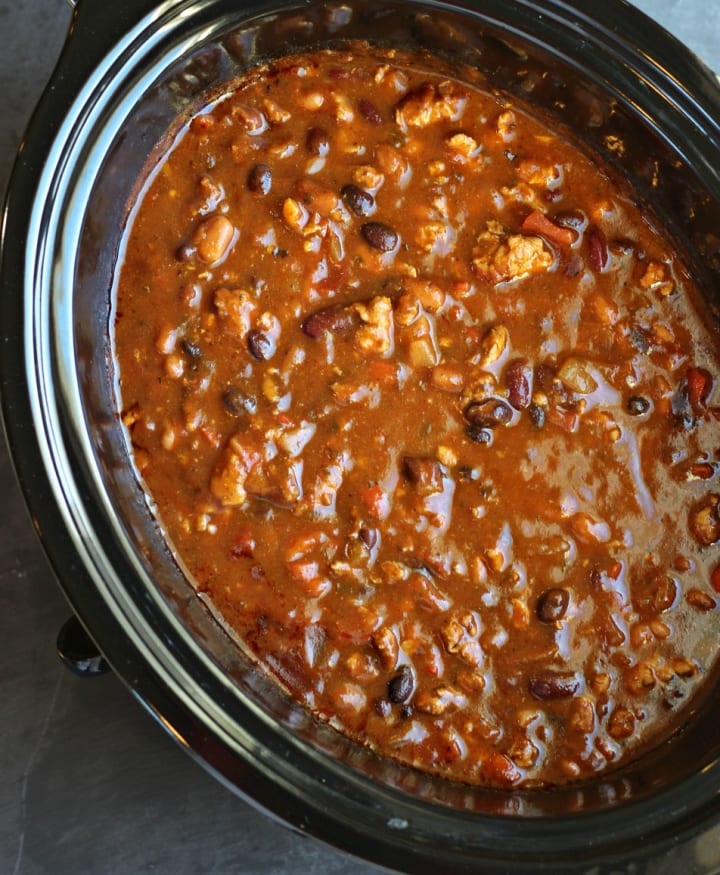 One of the most common ways to get a healthy meal out of meat and a crock pot is to make a pot of chili using the meat. Turkey chili is a thing, and the white meat is surprisingly savory when paired with the right spices.
This recipe for Turkey Crock Pot Chili shows that healthy turkey crock pot recipes are easy to make, low cost, and incredibly tasty. Our advice is to leave some for the day after since chili always tastes better after the first day.
Classic Turkey Stew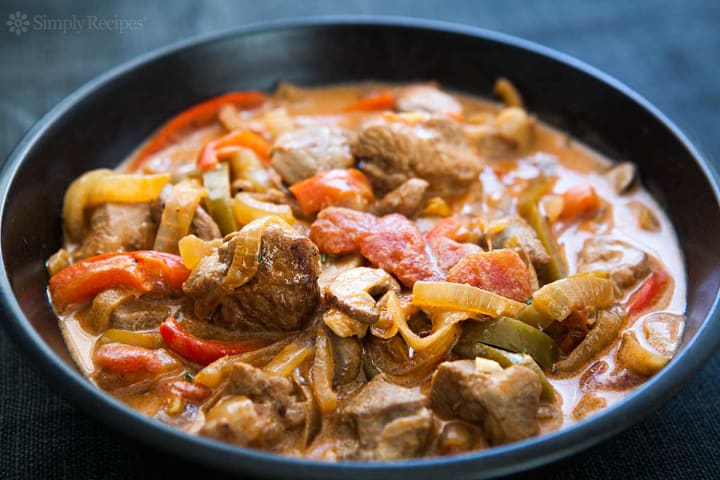 If you're not one who enjoys too much spiciness, you shouldn't feel too upset. There are plenty of healthy turkey recipes that have the same texture as a rich chili without the spice. Most of them come in the form of stews.
This recipe for Classic Turkey Stew will give you a classic taste of Thanksgiving, with all the richness of a hearty stew. When served with some freshly baked bread, few healthy turkey crock pot recipes will be able to satisfy as well as this one.
Lemon Pepper Slow Cooker Turkey Breast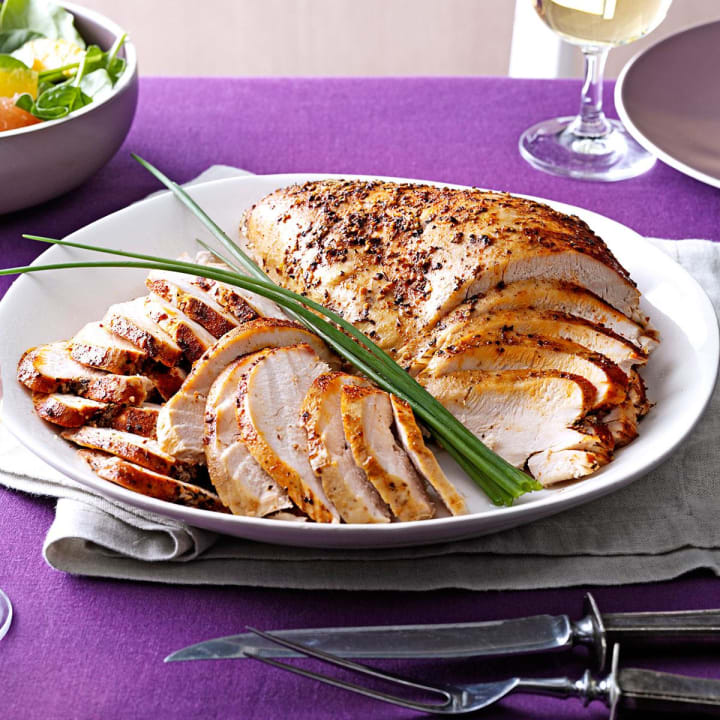 Many healthy turkey crock pot recipes on this list involve making a "meal in a pot," or just add a bunch of side ingredients to the meat. This one isn't like that. Instead of trying to aim for a full meal, this recipe focuses in on the meat of the issue.
This recipe for Slow Cooker Turkey Breast uses the slow cooker to keep your turkey breast juicy and meaty and uses classic spices like lemon, pepper, and Italian seasoning to create a zesty addition to any salad or sandwich.
Turkey and Berry Compote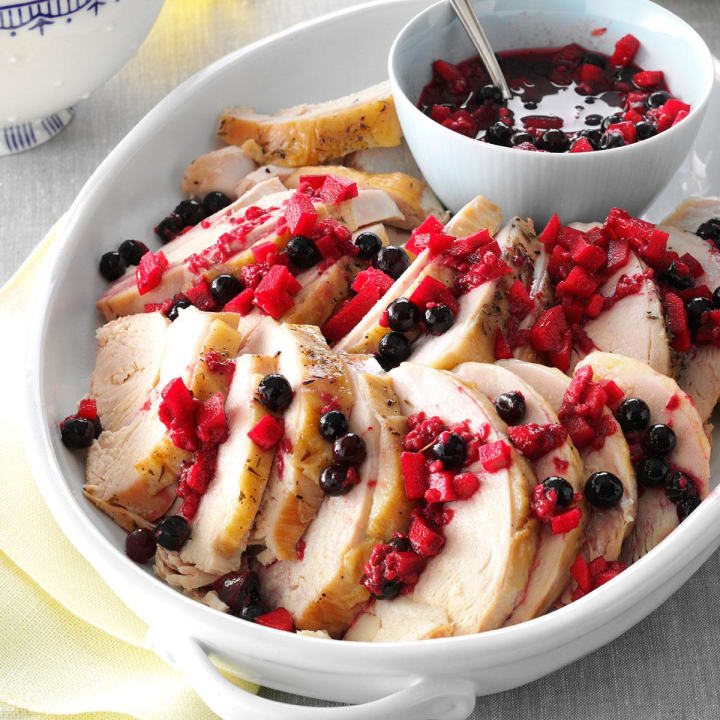 As Thanksgiving has taught us, turkey and berries definitely do go together well — and this easy to follow recipe for Turkey and Berry Compote teaches you how to bring out the flavor for a tart, sweet, and very Thanksgiving-style dish.
We really wish more healthy turkey slow cooker recipes would focus on this flavor profile. These recipes would be amazing diet-friendly alternatives to a typical holiday dinner, wouldn't they? If you really want to get decadent with this meal, pair this with your favorite white wine.
Herbed Turkey Breasts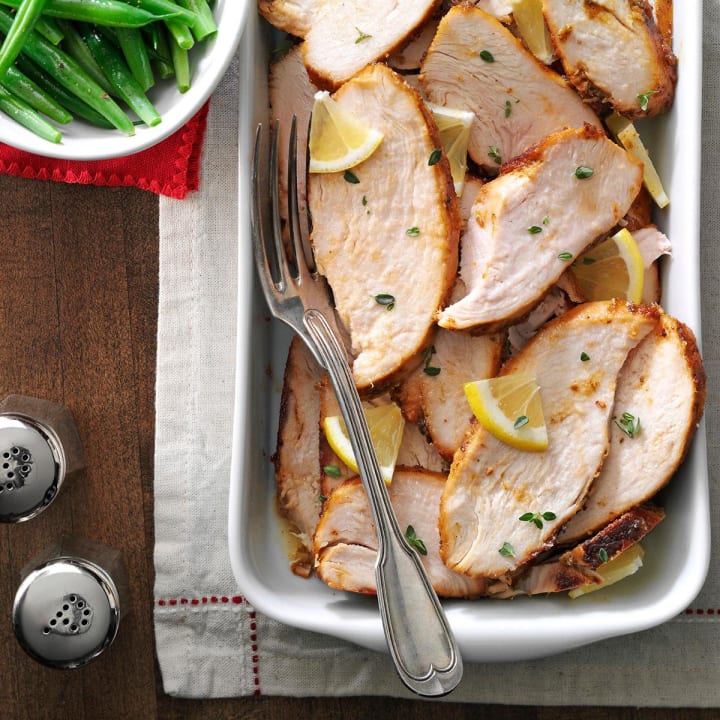 Turkey breasts are known for their tender texture, delicate flavor, and healthy attributes. If you're looking for a smoky rendition on slow cooked turkey breasts, there's definitely no shortage of healthy turkey crock pot recipes to choose from.
This particular recipe for Herbed Turkey Breasts is smoky, warm, and smells absolutely amazing. And, at around 219 calories per serving, it also happens to be one of the most diet-friendly recipes on this list.
Slow Cooker Turkey Curry Quinoa Bowls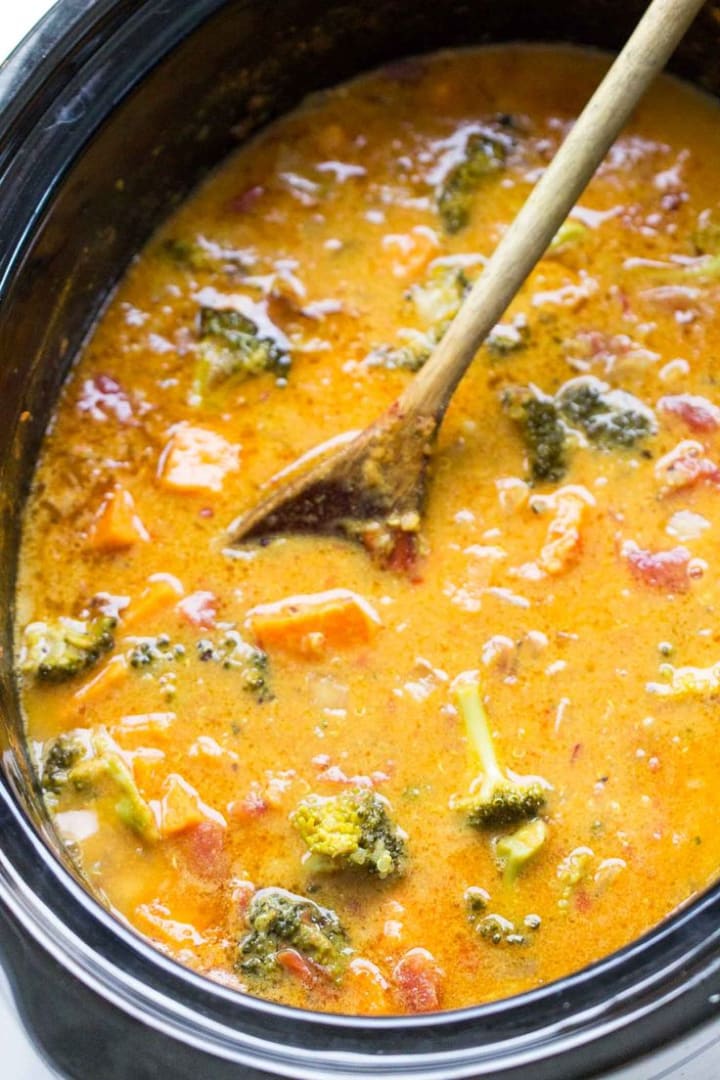 Studies have shown that quinoa has more nutrients than standard rice, and that it also tends to offer a "fuller" feeling after eating — which is why it's such a diet-friendly ingredient. Few healthy turkey crock pot recipes really feature quinoa in them, but we found one that really knocks it out of the park.
If you love a little bit of curry flavor, you will love this recipe for Slow Cooker Turkey Quinoa Bowls will really make your day. It's smoky and savory, and it has enough fiber to make you feel great throughout the day.
Moroccan Chickpea and Turkey Stew
Morocco is famous for its cuisine and is considered to be one of the best culinary hotspots in Africa. If you haven't had Moroccan cuisine before, expect it to be sweet and very savory — with just a hint of spice thanks to their love of cinnamon.
This freezer-friendly recipe for Moroccan Chickpea and Turkey Stew is one of the most exotic healthy turkey crock pot recipes we've found, and it's one for the ages. People who love a savory, spicy and downright addictive stew that almost melts in your mouth need to try this recipe out at least once.
Turkey Pumpkin Chili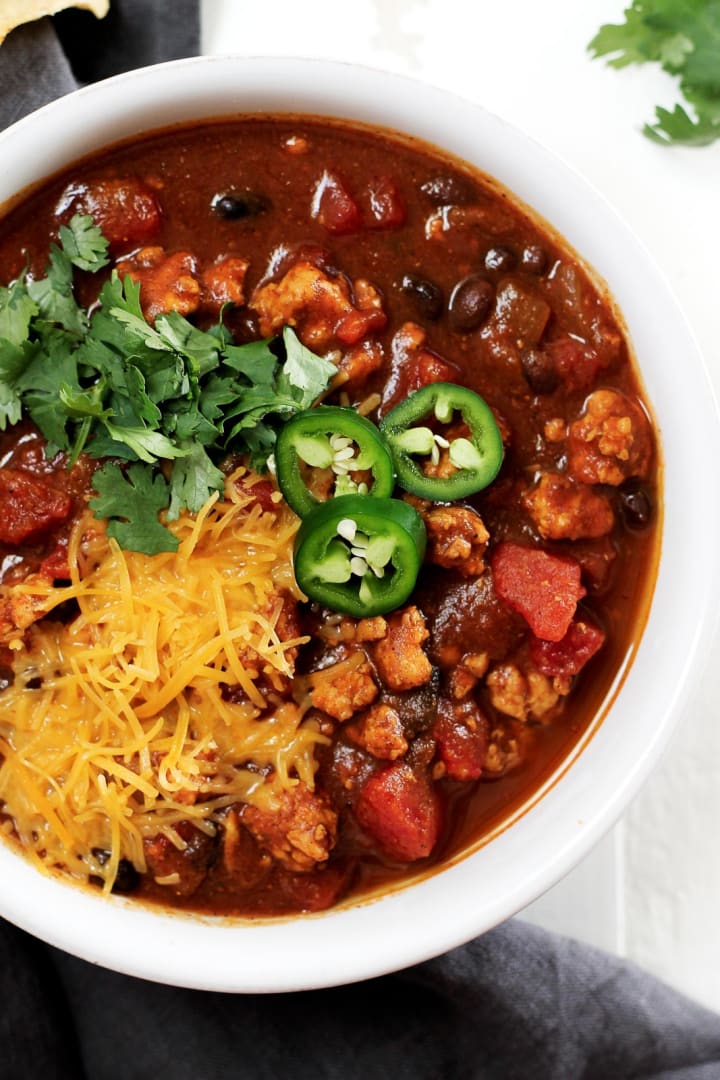 Many crock pot recipes involving turkey meat come in the form of turkey chili. This more non-traditional version of turkey chili stuck out among healthy turkey crock pot recipes, primarily because of its use of pumpkin and white beans.
If you're a fan of creamy chilis that are a little smoky and a lot more satisfying than the norm, then this recipe for Turkey Pumpkin Chili might be a better option than more mainstream options out there.