Grind Your Meat Well
Ground meat dishes from all over the world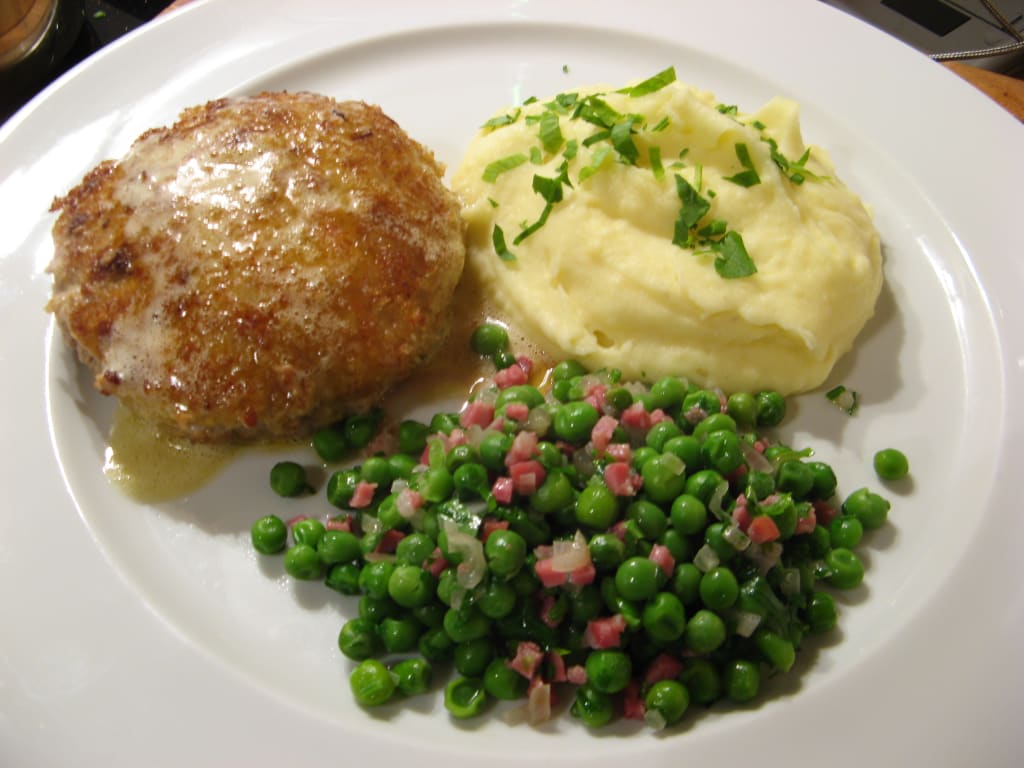 Wallenberger
Europe
Sweden
Wallenberger is a patty that is prepared with ground veal mixed with egg yolks and cream and then rolled in breadcrumbs. It is usually accompanied by green peas, carrots, boiled or mashed potatoes and lingonberry jam.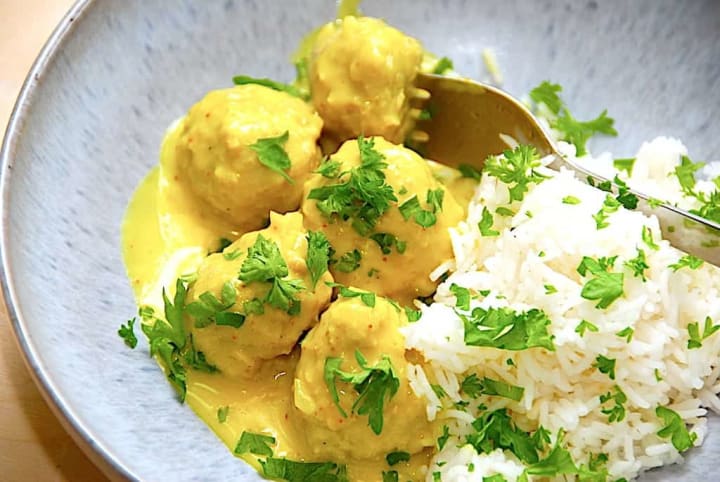 Denmark
Boller i karry is a traditional dish created around the 1840s when curry powder had been introduced to Denmark. The dish consists of pork meatballs doused in a creamy curry sauce and is served over rice. The meatballs can be prepared with ground turkey.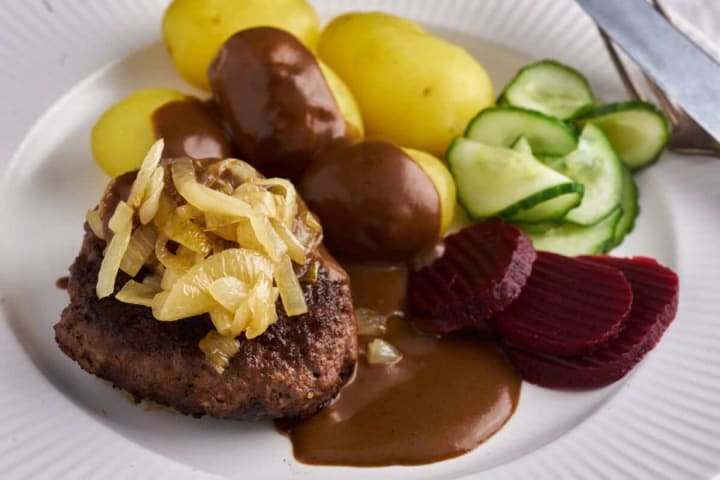 Hakkebof is a Danish hamburger patty prepared with coarsely ground beef and pan-fried until crispy. It is served with caramelized onions and boiled potatoes.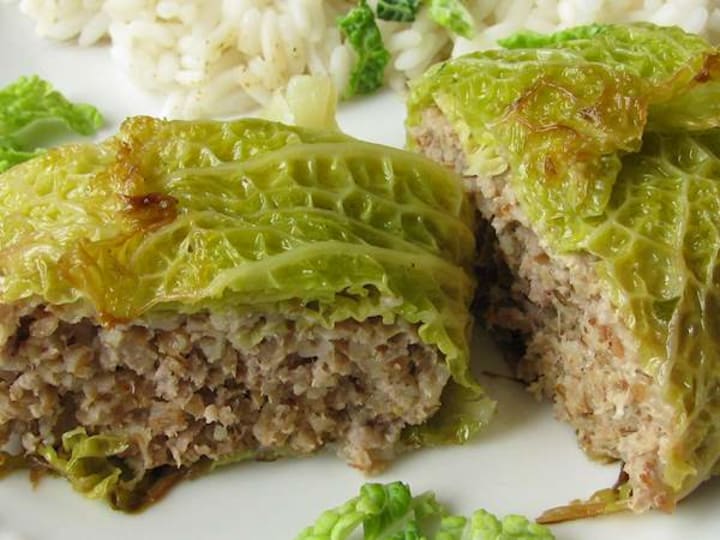 France
Chou farci is a traditional dish prepared on chilly winter days. It is made with Savoy cabbage, pork belly fat, ground pork, bacon, onions, carrots, eggs, stock and herbs like chives, basil, and parsley. The cabbage leaves are blanched and arranged on a plate then stuffed with the pork and other ingredients and wrapped in caul fat and cooked.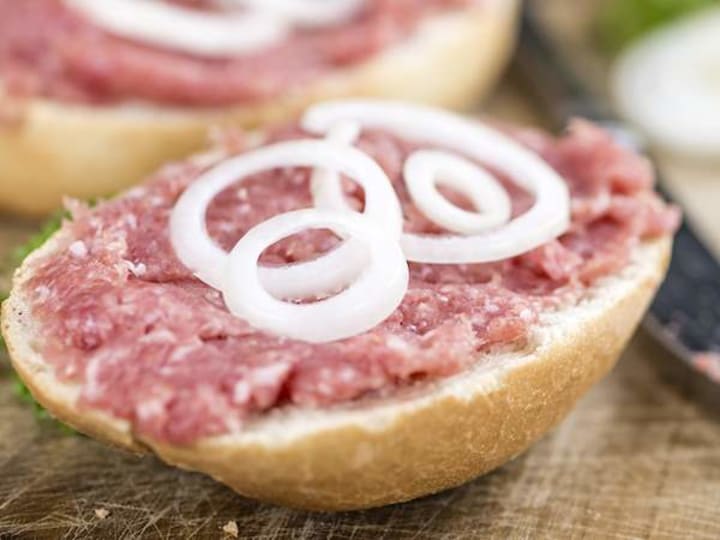 Germany
Hackepeter or mett is a German specialty that is prepared with minced raw pork seasoned with salt and pepper and can be enhanced with crushed caraway seeds, marjoram, nutmeg, garlic, or onions. The raw pork is then spread on bread and topped with raw onion rings.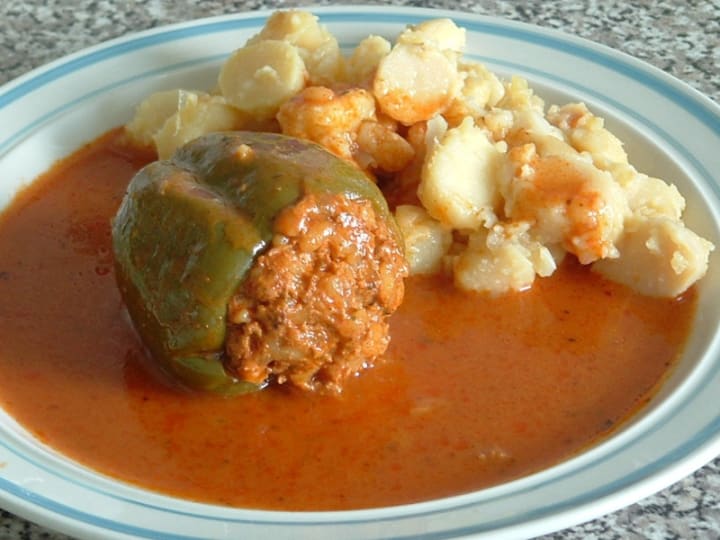 Hungary
Tolttot Paprika is prepared with yellow wax peppers that are filled with minced meat, rice, eggs, and various seasonings then cooked in a tomato broth flavored with paprika. They are served accompanied by the broth and enjoyed with mashed potatoes or bread.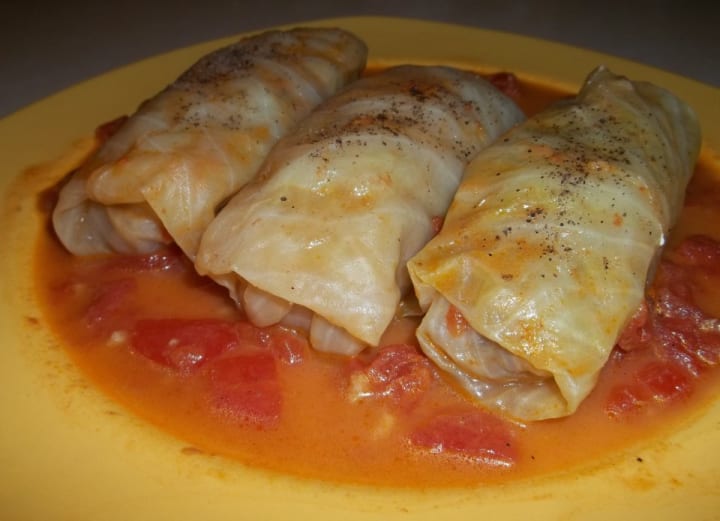 Georgia
Tolma is a dish that is prepared with stuffed vegetables like tomatoes, peppers, zucchini, and eggplants or stuffed cabbage or vine leaves, The filling is made with ground meat, rice, and different herbs and spices. Usually, the stuffed vegetables or leaves are accompanied by a spoonful of sour cream to place on top.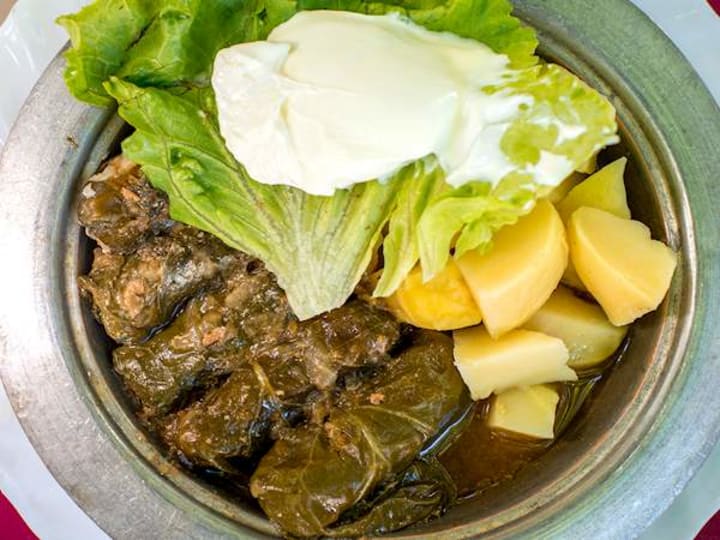 Bosnia and Hercogovina
Japrak consists of a minced meat filling wrapped in the blanched leaves of rastika, a local variety of leaf cabbage, The filling is made with minced beef or veal, rice, salt, and pepper, The stuffed leaves are slowly cooked for hours sometimes alongside smoked meat.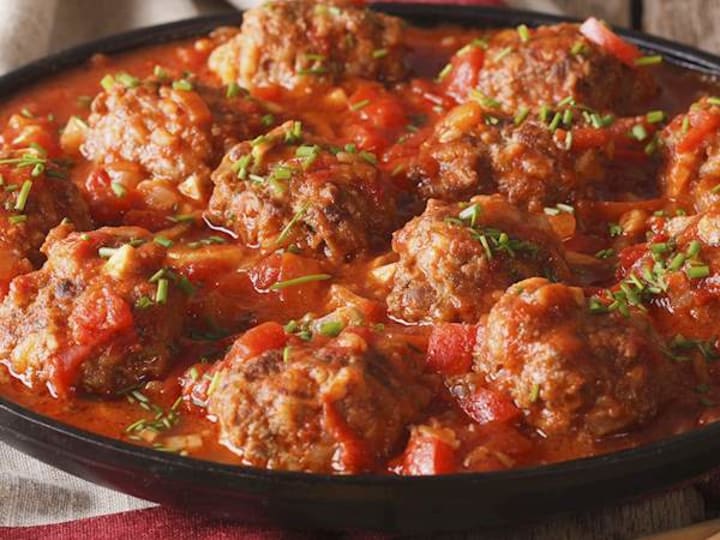 Spain
Albondigas en salsa is a traditional dish eaten as a tapa. The appetizer is prepared with meatballs in tomato sauce. The meatballs are made with a combination of beef, pork, or veal (and all three can be used), breadcrumbs, parsley, eggs, garlic, flour, and seasonings. The tomato sauce consists of garlic, onions, tomatoes, red wine, olive oil, paprika, salt, and stock. Before cooking the meatballs are browned. When the sauce becomes thick it is accompanied by crusty bread and a glass of red wine.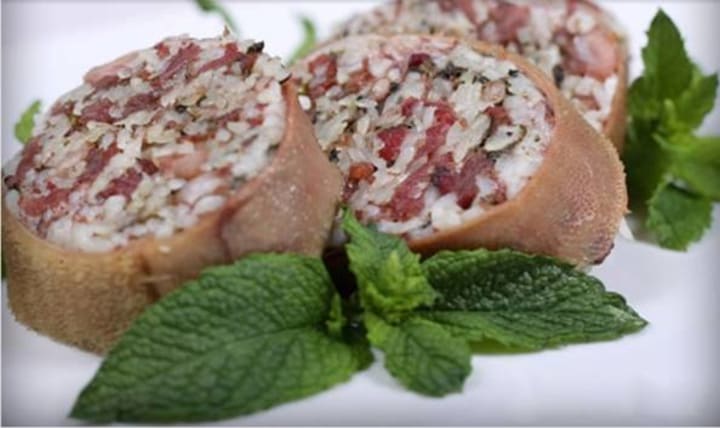 Portugal
Maranho is a traditional dish that is a combination of goat meat, chourico, dry-cured ham, rice, and mint. The ingredients are combined and sewn up into a goat stomach. It is often served with potatoes or homemade bread and often prepared at Christmastime.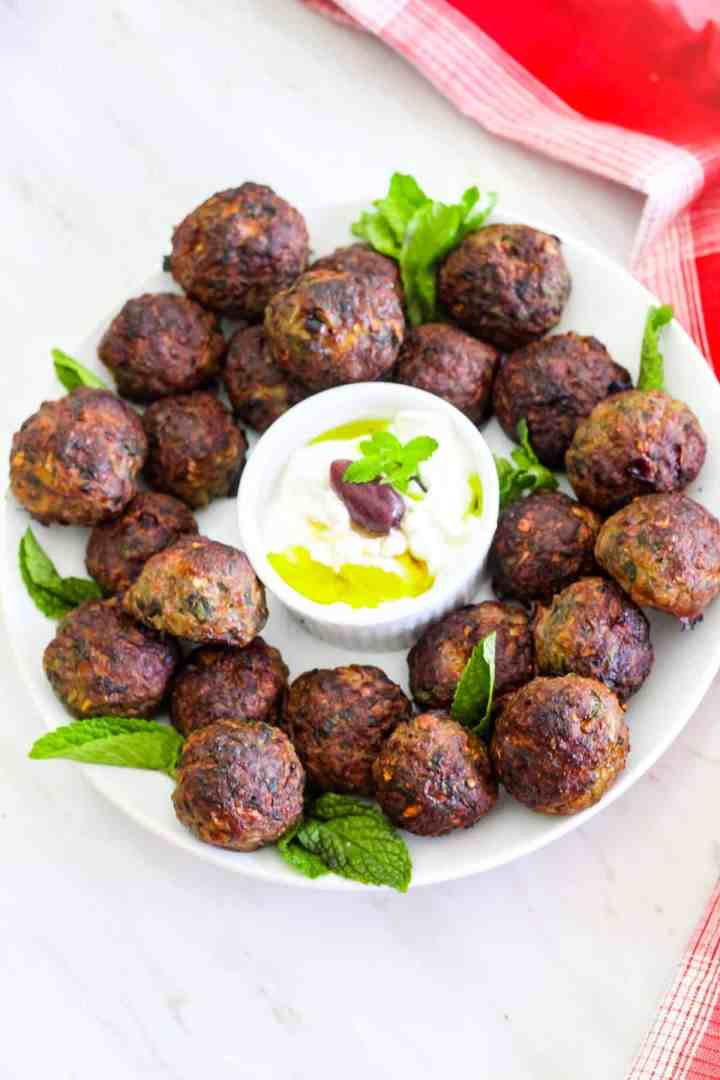 Albania
Qofte fërguara is a dish with fried meatballs which are made with minced lamb or beef and even minced chicken can be used. The meat is mixed with feta cheese, garlic, onions, breadcrumbs, and mint leaves then seasoned with salt, pepper, oregano and at times cinnamon.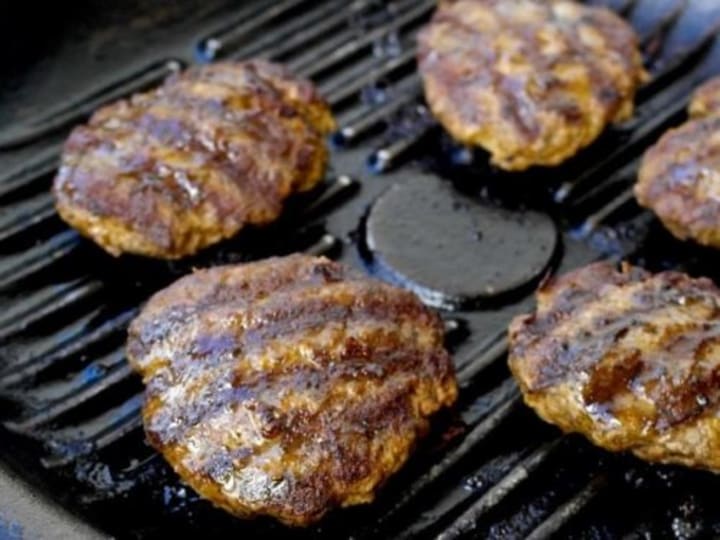 Greece
Biftekia is a traditional dish that can be looked at as a cross between burger patties and slightly flattened meatballs. It is prepared with ground pork, beef, or lamb mixed with onions, breadcrumbs, eggs, and herbs like mint and oregano. The biftekia are shaped and fried in hot oil until cooked but can also be grilled, They are served with fries, red onions, or cooked vegetables.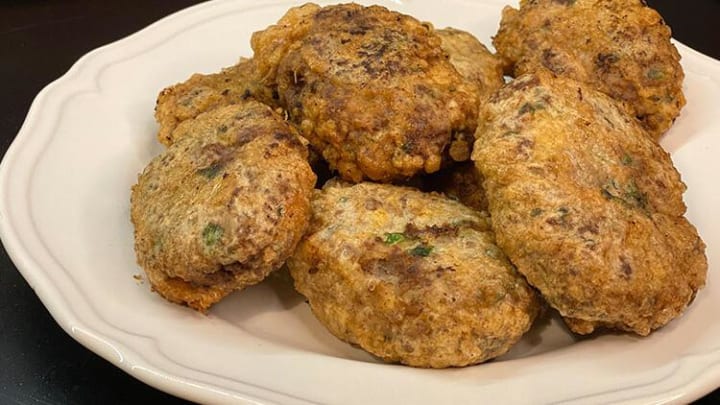 Turkey
Kadinbudu kofte is a dish that is prepared with ground beef or lamb, rice, onions, eggs, flour, oil and spices, The meatballs are shaped and coated with flour and dipped in beaten eggs then fried in hot oil until golden brown. It is usually served with French fries or pan-fried potatoes wedges, onions and tomatoes.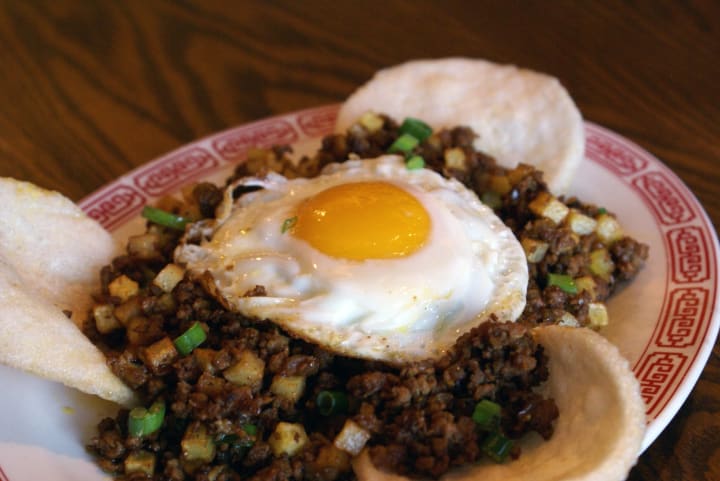 Asia
China
Minchi is a dish that is made with stir-fried minced meat infused with soy sauce. Minced beef or pork, potatoes, onions, and sometimes Chinese black fungus and Portuguese sausage. It is served over rice and topped with a crispy fried egg.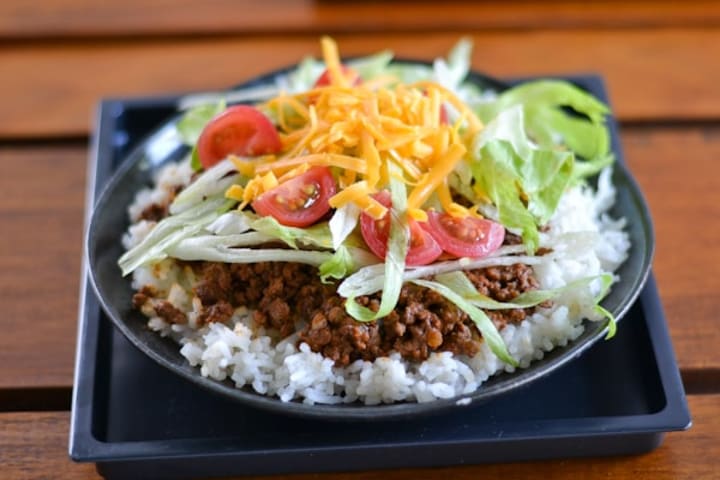 Japan
Takoraisu or taco rice is a dish that was created for the US soldiers stationed in the prefecture in 1984. It is prepared with ground beef, cheese, lettuce, and tomatoes served on top of rice. The dish is topped with salsa. The meat is seasoned with taco seasoning or a combination of common Japanese condiments.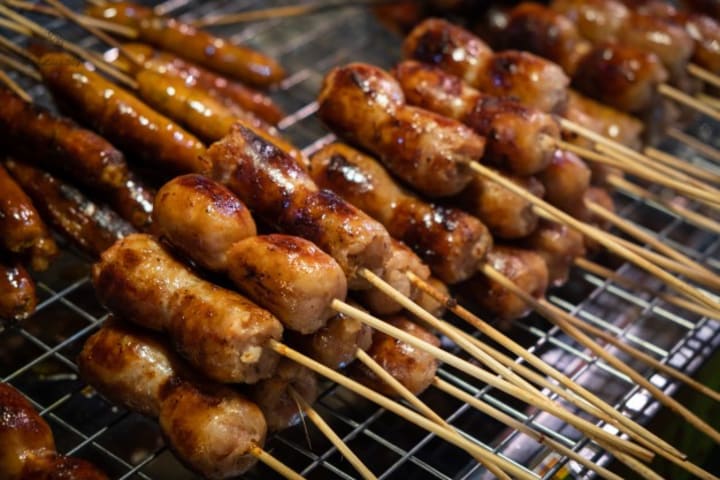 Thailand
Luk chin ping is a Thai snack that is prepared with grilled or deep-fried meatballs. The meatballs are made with ground meat usually beef or port and herbs and seasonings, It is served on a bamboo skewer and accompanied by a sweet and spicy dipping sauce.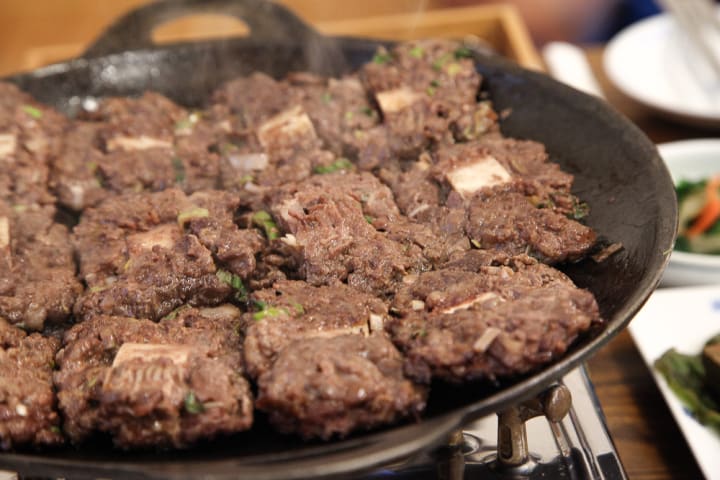 South Korea
Tteokgalbi is a dish prepared with ground beef short ribs. The meat is marinated and made into patties then grilled. Occasionally the meat is formed around the bones and the patties are glazed during grilling.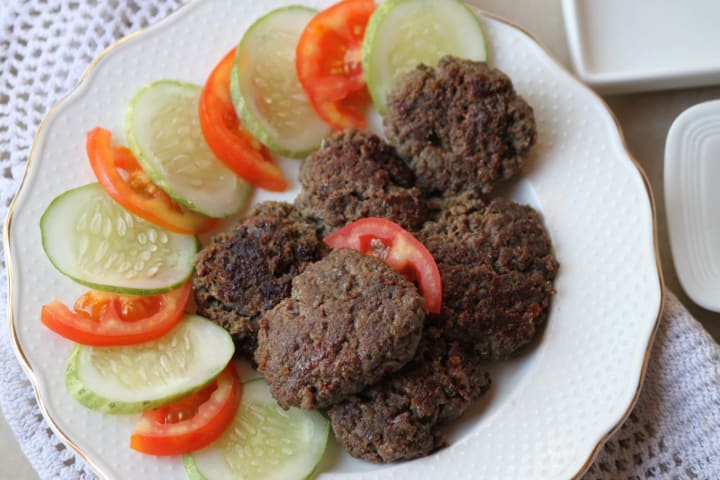 India
Galouti kebab is a dish made with ground lamb or mutton that is marinated in a mix with ground ginger, garlic, cloves, papaya, black cardamom, poppy seeds, peppercorns, cinnamon, coconut, mace, chilli powder, and nutmeg. When the meat has marinated for a few hours it is mixed with green chilli peppers, gram flour, eggs, and coriander leaves then shaped into round patties and fried in ghee. The meatballs are arranged on a platter and sprinkled with lemon juice.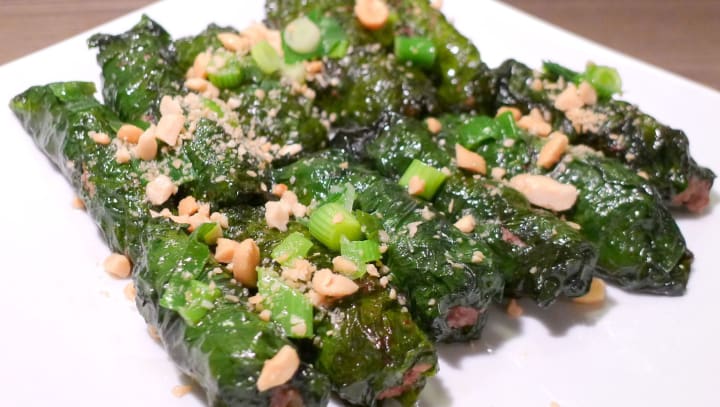 Vietnam
Bo la lot is a dish that is prepared with ground beef, spices, and onions then wrapped in lolot leaves. The rolls are grilled over charcoal and traditionally served with rice noodles, rice paper, lettuce, herbs, pickles and dipping sauces.
North America
USA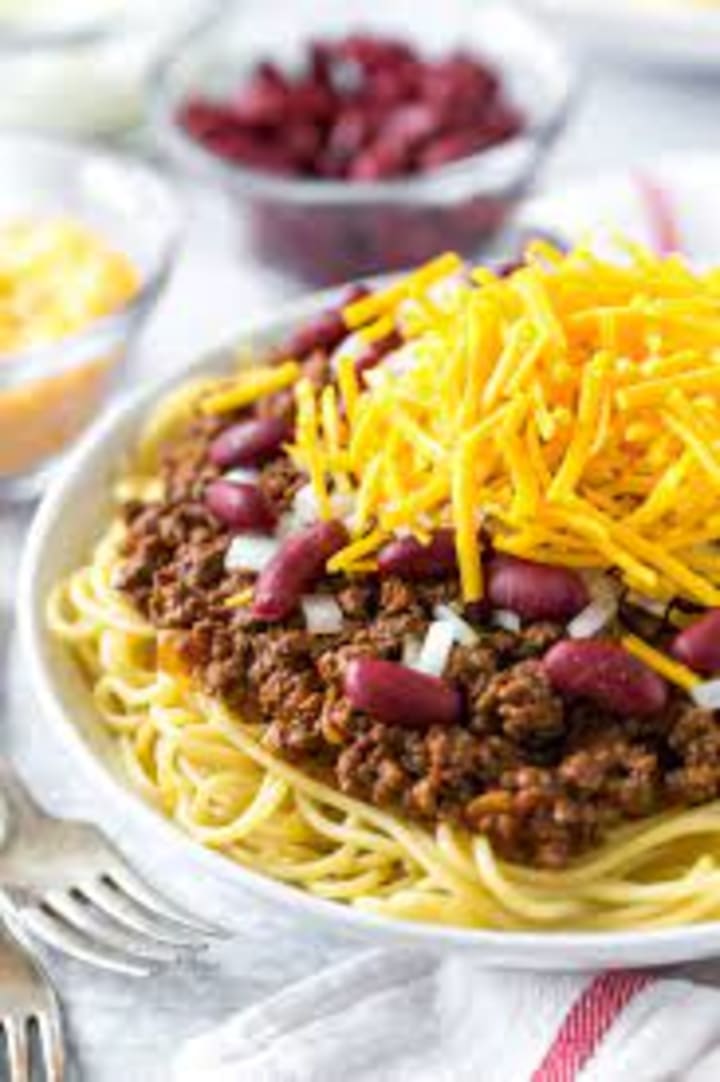 Ohio
The most well-known and popular dish in Ohio comes from the city of Cincinnati. It is Cincinnati Chili that is prepared with ground meat, stock, and spices like cinnamon, allspice, Worcestershire sauce, and chocolate or cocoa. The chilli is served over pasta like spaghetti and then topped with shredded Cheddar cheese, fried beans, onions, and crushed oyster crackers.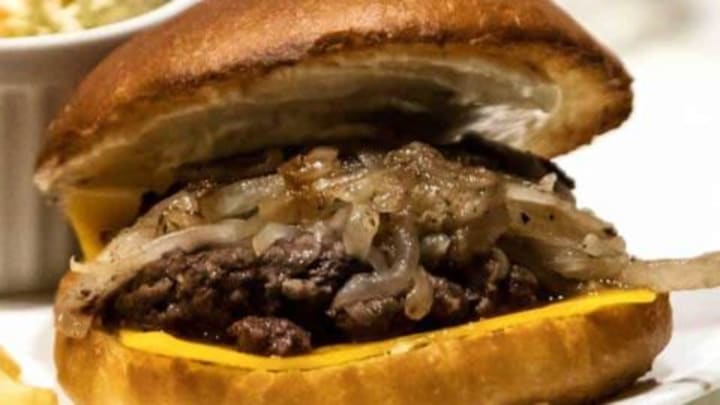 Oklahoma
Oklahoma onion burger is made by smashing thin slices of onions into a beef patty, The meat and onions are cooked together until the onion are caramelized and crispy and the meat is fully cooked. The burger is completed with a slice of American cheese, pickles, and mustard or mayonnaise or both served on burger buns.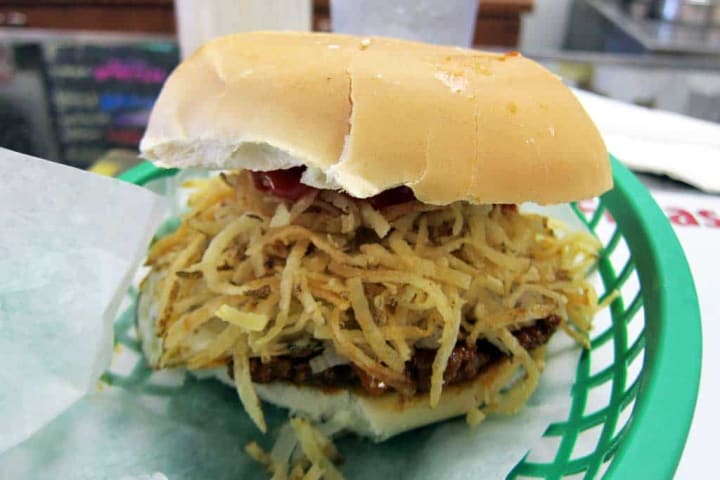 Cuba
Frita Cubana or Frita is a Cuban burger. The burgers are made with Cuban rolls, ground beef, onions, and seasonings like smoked paprika and julienned potatoes.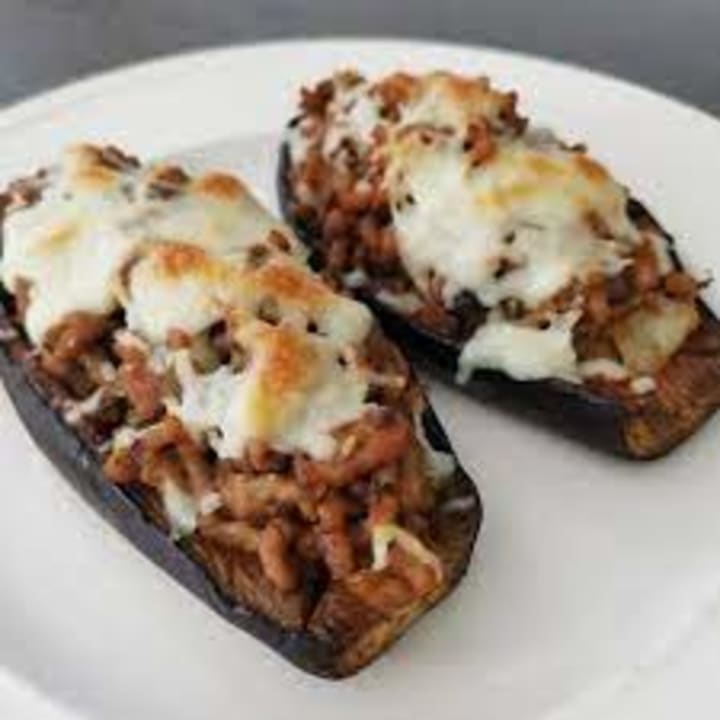 Central America
Nicaragua
Berenjenas rellenas or stuffed eggplants have different variations, The eggplants are cut in half along the middle and baked until tender. Then the pulp is scooped out. They are stuffed with vegetables and rice or a combination of ground meat usually pork and beef. The vegetables used are tomatoes, zucchinis, onions, peppers, chilli peppers, and mashed potatoes flavored with garlic, salt, pepper, oregano, thyme, rosemary, and parsley.
cuisine
About the author
My passions are writing and creating poetry. I write for several sites online and have four themed blogs.
Reader insights
Be the first to share your insights about this piece.
Add your insights