Summer Palate
Gluten-Free Summer Desserts
Celiac or not, these gluten-free summer desserts are just what the doctor ordered.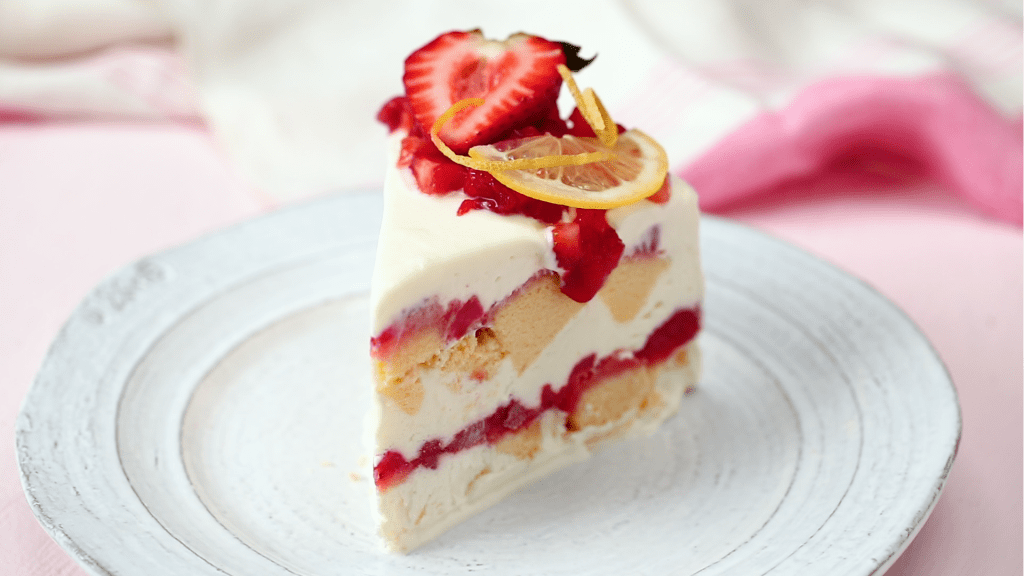 Summer desserts are always so tasty, but at times, many people can't enjoy classic summertime sweets. After all, gluten intolerance is a real issue — and that makes things like cakes, donuts, and ice cream sandwiches harder to enjoy, if not downright impossible.
Sweets aren't always easy to make if you have sensitivities to basic ingredients, but don't lose hope. Nutritionists and others have been hearing the plight of those who need gluten-free foods, and that's why they've been working on making lists of gluten-free goodies.
These gluten-free summer desserts will keep you feeling great and also give you the sweetness you want.
Juice Popsicles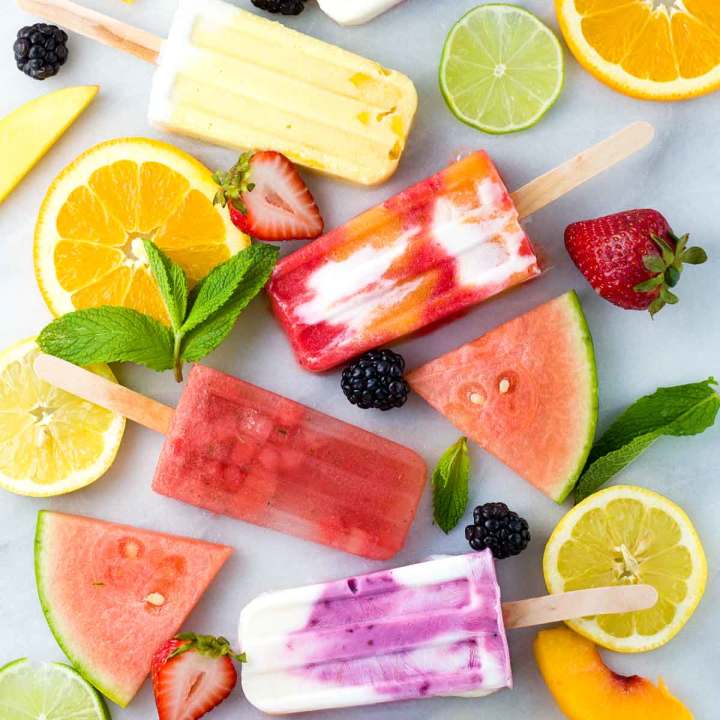 Gluten is a compound found in wheat, and if you think about it, popsicles generally don't have wheat in them. You can make your own popsicles by just pouring your favorite juice into an ice tray and letting them freeze. It's simple, and they are one of the easiest gluten-free summer desserts to make.
3-Ingredient Flourless Chocolate Cake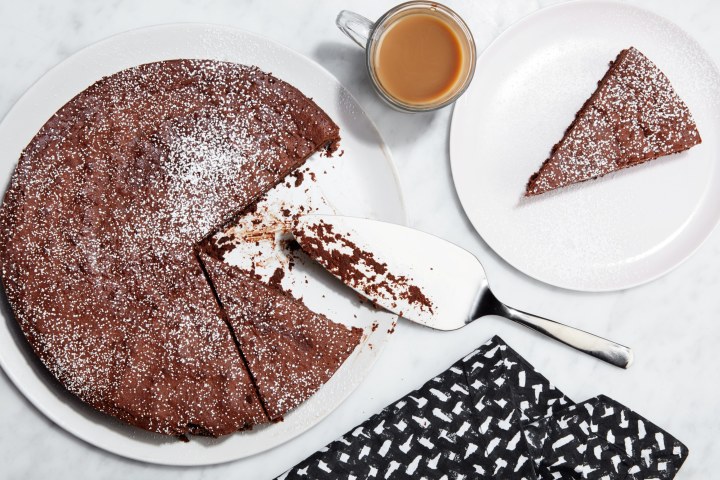 The problem with being gluten-free is that most cookies and cakes cannot be on the menu for you. However, if you subtract flour from the ingredients list, and whip up a little bit of magic, you can have some gluten-free summer desserts that are totally cakey or cookie-like in nature.
This awesome recipe for 3-Ingredient Flourless Chocolate Cake is a great example of what a little imagination can do for you. Better yet, it tastes absolutely great and is a cinch to make.
Honey Lime Fruit Salad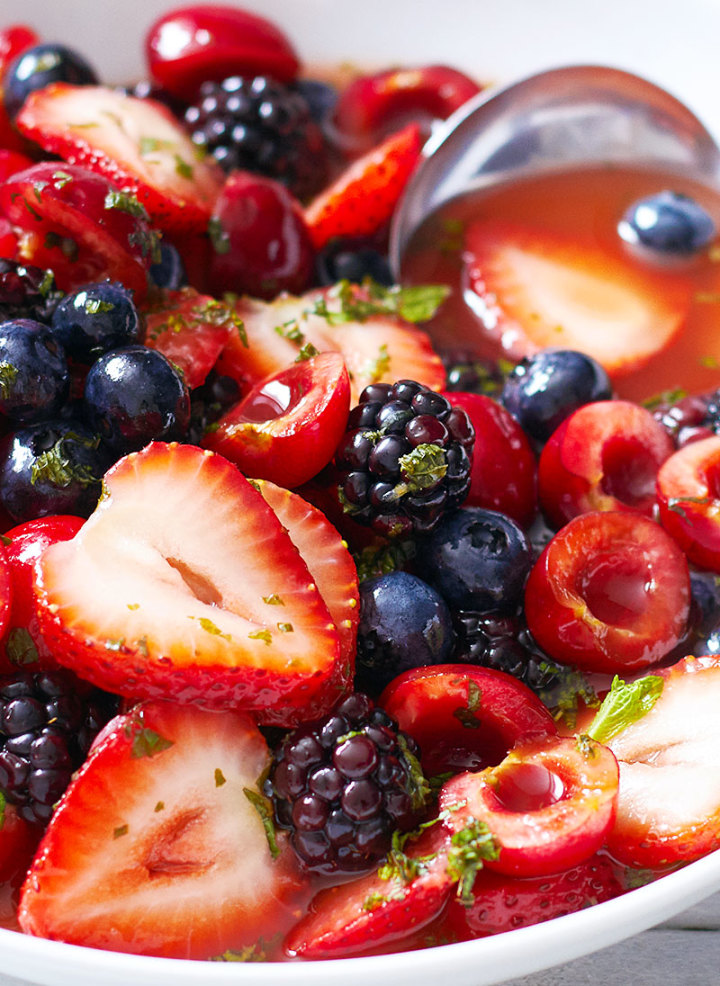 If you aren't feeling like doing the whole "go to extreme lengths just to get some wheat-like substance going," then that's okay, too. In fact, many classic summer desserts are also gluten-free in nature. For example, one of the most common gluten-free summer desserts you'll find in restaurants is fruit salad.
As long as you avoid cookie crumbles or other gluten-containing ingredients, you should be totally fine when you chow down on fruit salad, even if you don't make it yourself. However, if you do make it yourself, you might as well get a good recipe for fruit salad, like this Honey Lime Fruit Salad Recipe here.
Healthy and as diet-friendly as can be, the right fruit salad is always a good choice.
Gluten-Free Lemon Bars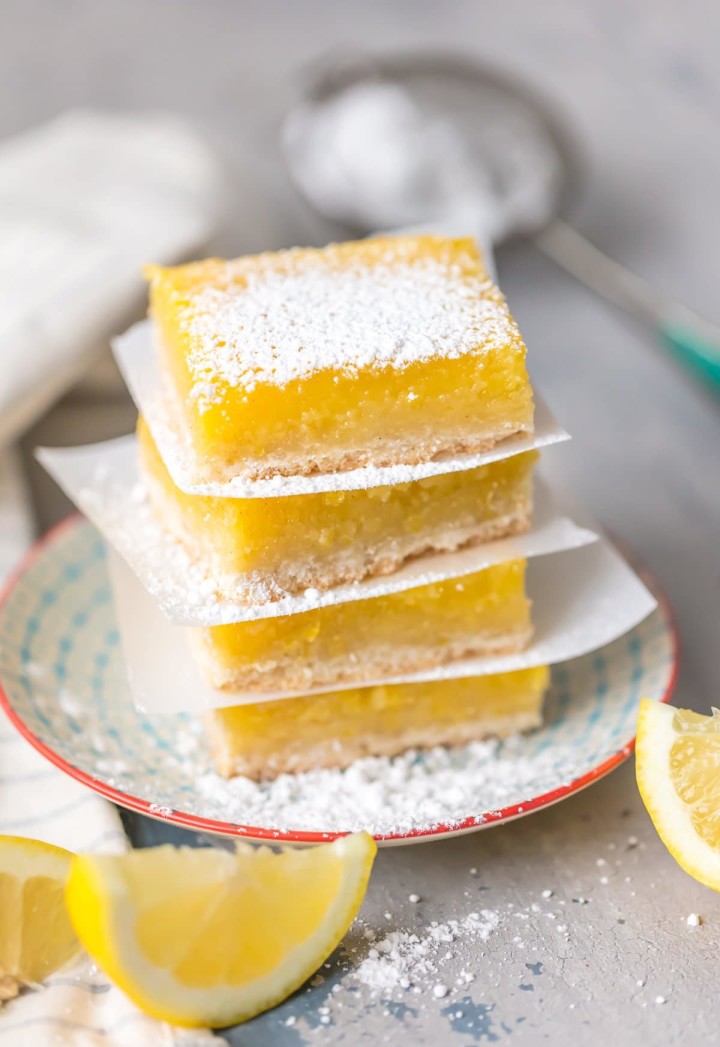 If you were one of those kids who would always gaze in envy when other kids would get to snack on lemon bars, we have good news for you. This Gluten-Free Lemon Bar recipe will help you learn what one of the best old school summer desserts tastes like — without the painful aftermath.
Few gluten-free summer desserts are as rich as this one, so if you do take a bite, make sure that you have plenty of water to chase it down with. That being said, it tastes phenomenal.
Gluten-Free Ice Cream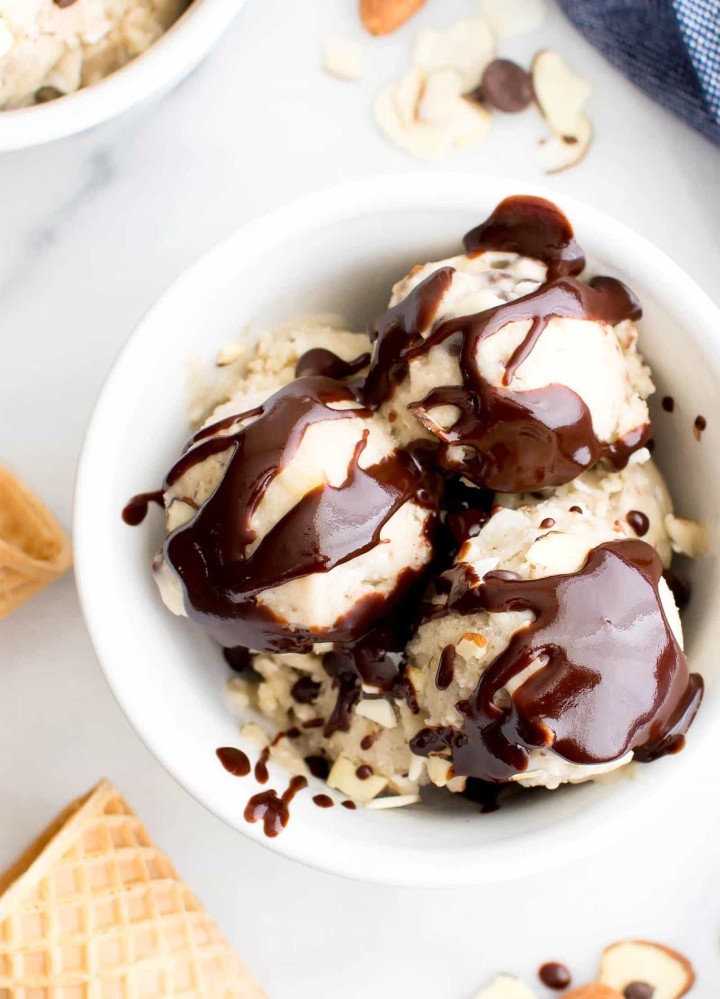 Ice cream, when made the old fashioned way, is usually gluten-free. So, in theory, this is one of the easiest gluten-free summer desserts to buy at a grocery store...
However, due to the way that corporations tend to morph normal recipes into stuff we can't recognize, you do have to take care to ensure that any ice cream you buy is gluten-free. Some do contain gluten — but not all, by any means.
This gluten-free ice cream list will help you safely navigate the shopping center, and help you get the right pint of ice cream for your stomach.
Gluten-Free Coconut Cream Pie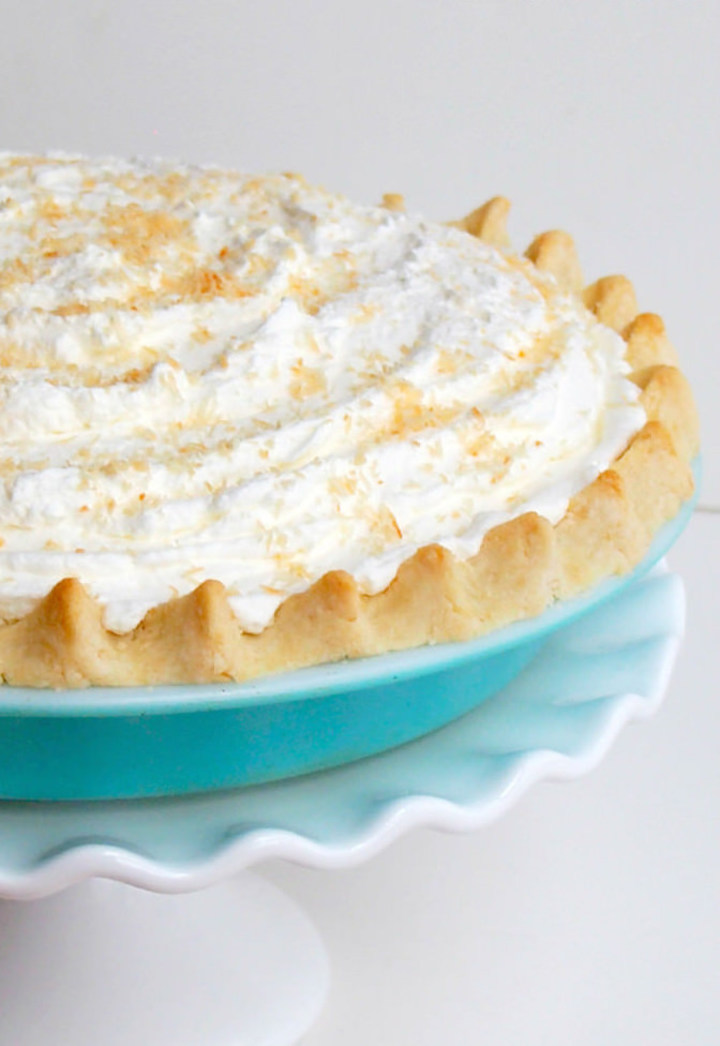 Pie crusts are obviously not going to be gluten-free right off the get-go. In order to get a gluten-free pie crust, you either will have to make your own or buy one from the store. This recipe for Gluten-Free Coconut Cream Pie shows you how to make your own out of flattened macaroons.
While this definitely qualifies as one of the tastier gluten-free summer desserts, we're going to warn you, it's probably not the best for your waistline. After all, since it is so tasty, it might be hard to stop eating it.
Frozen Strawberry Lemonade Pie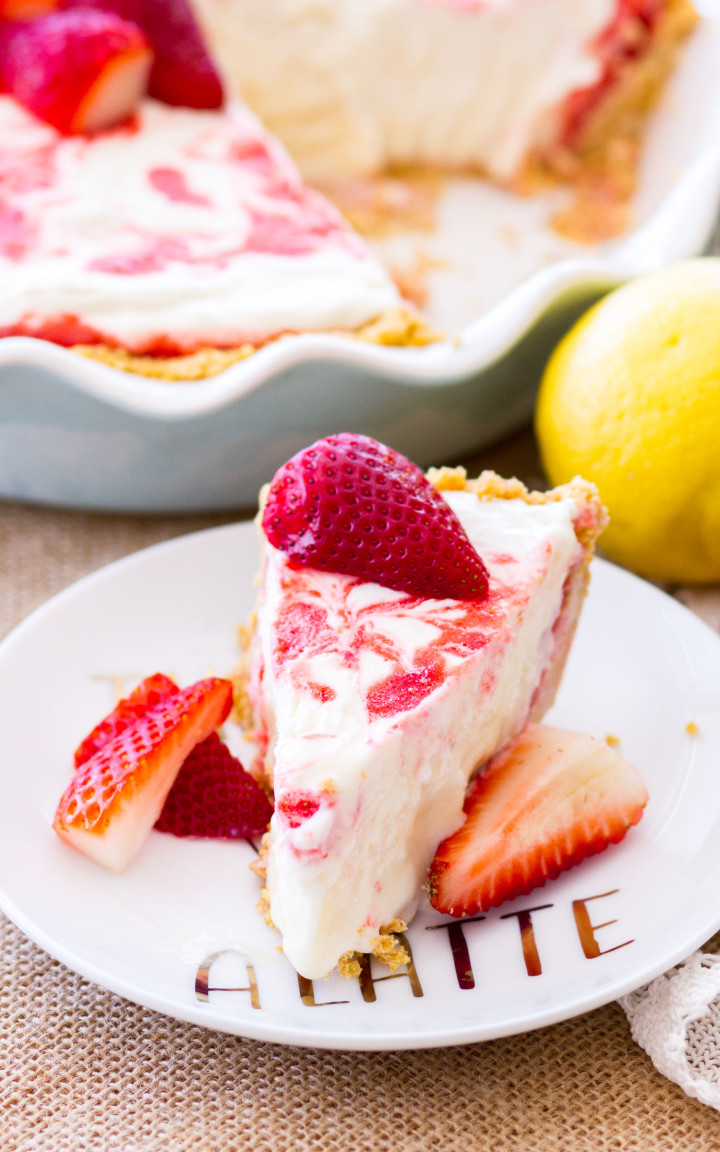 One thing that basically sums up summer is strawberry lemonade. It's refreshing, and if food could be described as sunny, strawberry lemonade would be sunny. There are gluten-free summer desserts that channel that pink lemonade vibe, and one of these is Frozen Strawberry Lemonade Pie.
This pie is a no-bake option that is incredibly easy to make gluten-free, and it's so fluffy, you'll feel like you're biting into a cloud.
list