Free McFlurries on May 4th
For anyone who has ever mistaken the McFlurry spoon for a straw.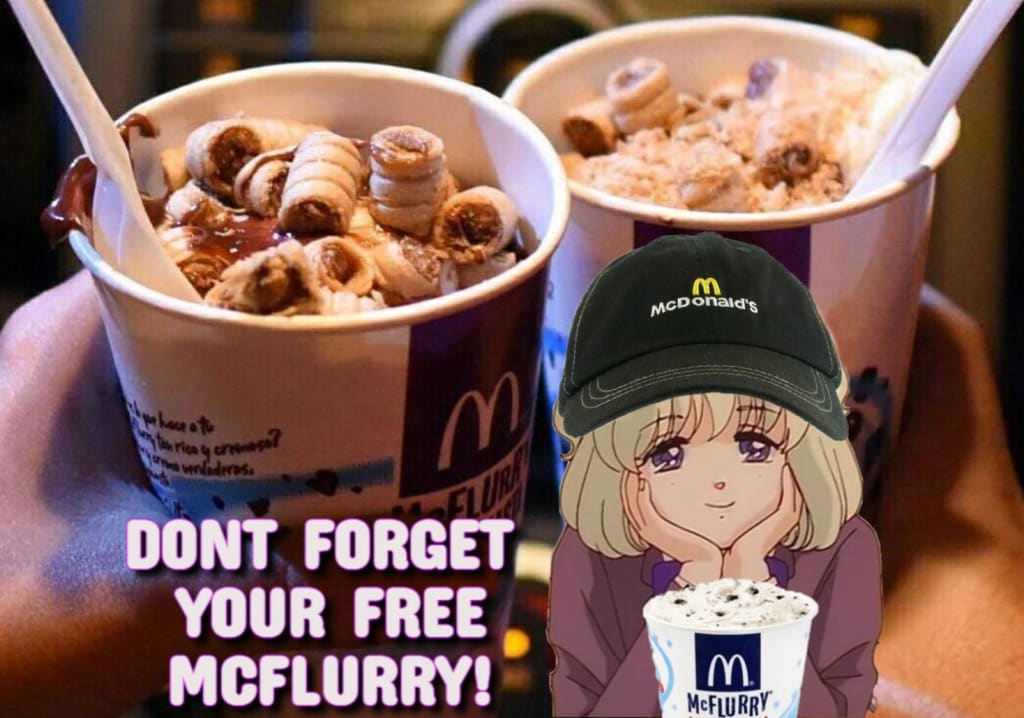 If you have ever thought the spoon of your McDonald's McFlurry was a straw, you're not alone.
For years, people have accidentally sucked on the strangely straw-like spoon sticking out of their dessert and now we finally know why it looks like that.
It turns out, the odd shape at the top is not an accident but a crucial part of the design and cleverly slots into part of the McFlurry machine. The iconic spoon is actually how workers are able to stir the mixture in the cup using a machine without needing to clean the machine after every use.
"After adding the creamy, cool soft-serve and delicious toppings to your McFlurry cup, the crew members attach the spoon to a machine that mixes the creamy vanilla soft serve and yummy ingredients together, ensuring there is a perfect amount of your favorite topping in each bite."
McDonald's also released a youtube video (seen above) if you need a visual — basically, the top of the spoon attaches to the metal machine, which stirs the ice cream and toppings.
Apparently, it was created by an employee at one of McDonald's suppliers, Flurry International, in 1995 and has been an "iconic part of the dessert's experience every since.
Now the company is making amends for our earlier misfortunes and offering a free Caramel Brownie McFlurry to customers on May 4.
It's all part of a larger promotion of that flavor, which happens on May 3. To get the free dessert, you have to download the McDonald's app and then scan the offer code at checkout — no purchase necessary. You can also get one for free from May 3 to 9 with a minimum $15 purchase on McDelivery with Uber Eats.
The new McFlurry blends vanilla soft serve with brownie pieces and caramel topping. McDonald's said the Caramel Brownie McFlurry made its initial debut in 2017 in Canada. It'll be available in the U.S. for a limited time.
There's a limit of one free McFlurry per app user, according to the fine print. New users need to download the app and register for an account.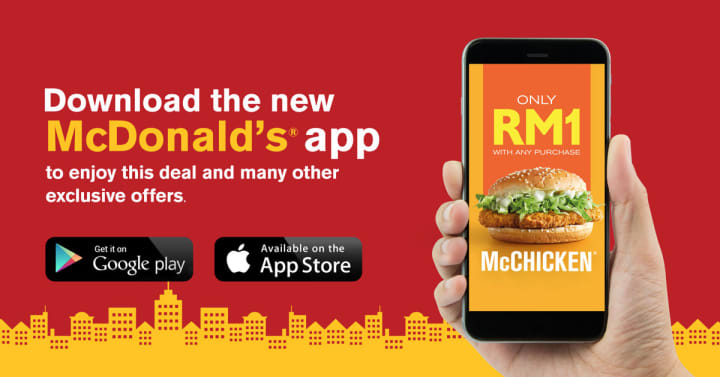 When asked why the fast-food chain doesn't just make the spoon also function as a straw we found out that apparently it's something that the company has considered but decided was too risky.
"We think our creamy McFlurry is best enjoyed with a spoon. Some of the McFlurry toppings are too large and might pose a safety risk with a straw," McDonald's stated.
In a news release announcing the Tuesday, May 4, offer, McDonald's says the regular-size freebie is for anyone who has ever mistaken the McFlurry spoon for a straw, which it says is everyone.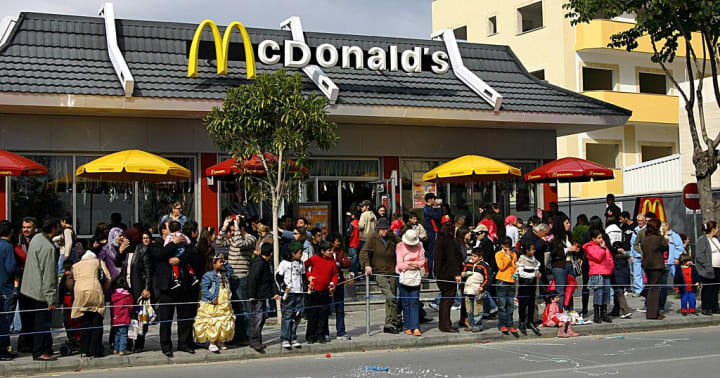 We decided to create our very own definitive taste test of McDonald's McFlurry flavors and "We're loving it!"
"Oh, the torture that we put ourselves through in the name of providing informative content for our readers."
We all love McDonald's. Although we sometimes claim that we don't like it because it's considered unhealthy and processed, we all have a special place for the fast-food giant in our hearts.
They obviously have amazing nuggets, fries, burgers, and Coke. But one treat we sometimes overlook, that we definitely shouldn't, is the McFlurry — decadent vanilla ice cream infused with candy and toppings galore, creating a thick, rich, and creamy concoction.
I was rather sad when I discovered that there are only two flavors available at the moment. I'm sure that I'm not alone when I say that I look forward to trying out the new Caramel Brownie flavor this week.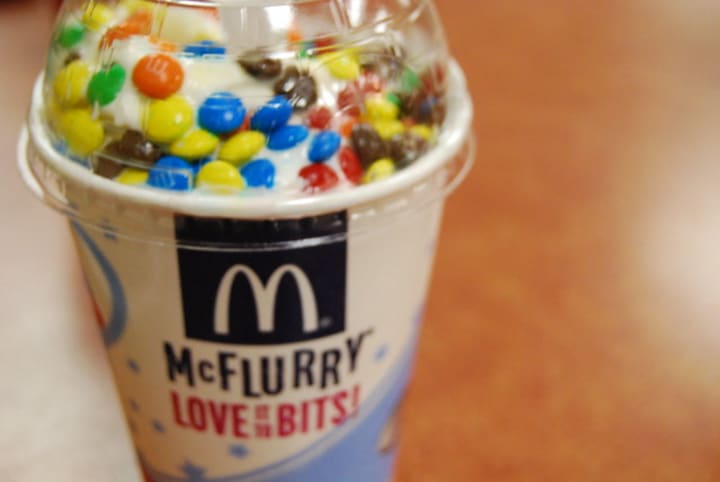 M&M - To begin the list is a classic: the M&M's McFlurry. Now, there is nothing wrong with it — it's perfectly fine. But that's precisely it. It's fine. It isn't great in my personal opinion. It's just vanilla ice cream with M&M candies that, after a while, become rock-hard and basically inedible. The only redeeming quality is that it turns a cool color once you swirl the candies around, but other than that, it's pretty lackluster.
Oreo - Oreos are Milk's (probably America's) favorite cookie, and Oreo McFlurries are many people's favorite flavor. This McFlurry flavor is essentially an upgraded version of Cookies and Cream ice cream, since not only is the vanilla base infused with these sandwich cookies, it's sprinkled with a generous crumble, so you won't be lacking on the Oreo flavor. Bonus: It's one of McDonald's permanent menu items, so there's no need to be anxious wondering if it's still available.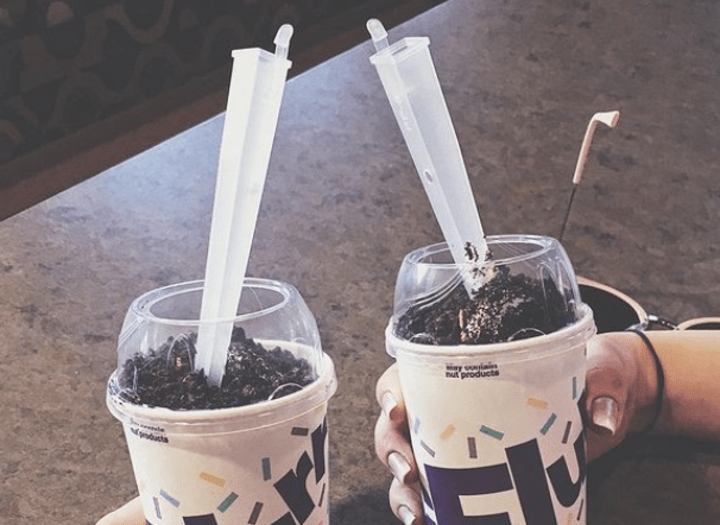 The chain will release its next celebrity collaboration later in May with K-pop superstars BTS. The BTS Meal launches May 26 in the U.S. and 11 other countries.