Food delivery software and apps- The life savers for contemporary restaurateurs and culinary start-ups
Food delivery software and apps are making life easier for people from all walks of life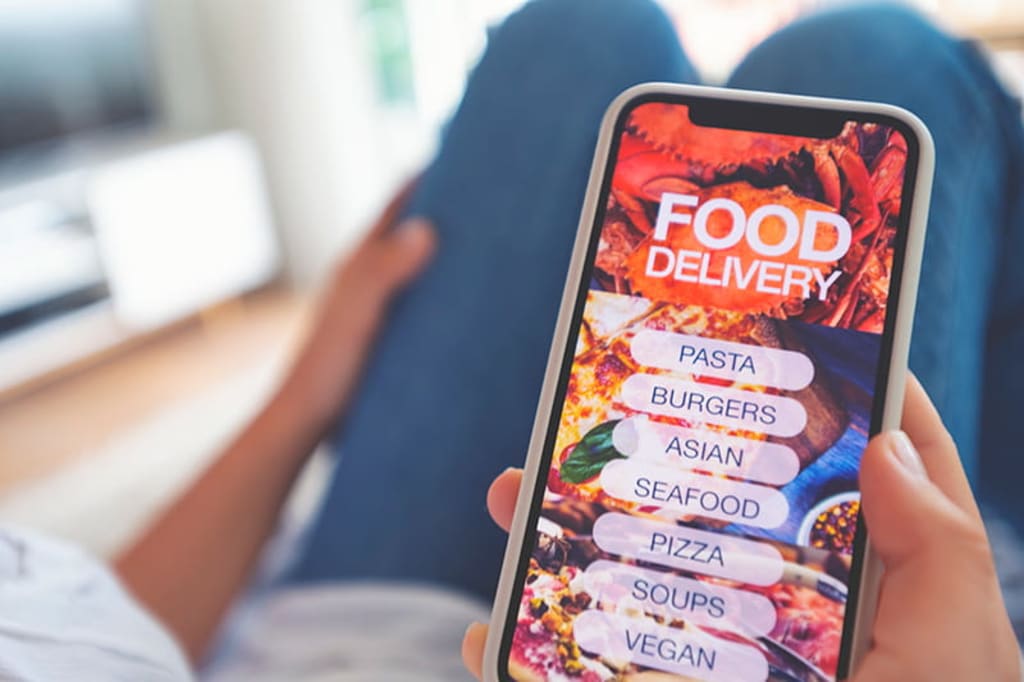 Food deliveries- Infusing life in people and restaurateurs
"Food delivery software and apps are the backbone of today's prospering food businesses. They just do not fail to deliver and impress, come what may."
We are living in a world prevailed by software and apps. Think of ordering any wardrobe essential or a robotic vacuum cleaner for your home, there is an app for it. Think of any miscellaneous thing that might be there in some corner of the world, you are just getting closer to finding an app which is there for it. The same goes with luscious delicacies and mouth-watering dishes that you want to have pretty frequently, every alternate weekend or let's say once a month.
Food delivery apps, with an over the internet set up, are just the finest resort in contemporary times that offer customers the convenience of choosing their favorite meal, and for businesses it opens ample avenues to get noticed, become visible, entice customers, and exist as a mainstream restaurant or a food outlet. The world of online food delivery has a bunch of advantages to be extended to both, customers and businesses.
Food delivery apps are quite a phenomenon in themselves. They, since their inception, while taking great care about economic well-being of businesses, have delivered great comfort and utmost convenience to the customers' doorsteps. That's a win-win situation for all. Yes! You read that right. Getting a food delivery software or app means that everyone benefits from it. What we mean by everyone is you, other restaurants, customers, and everyone in the food industry. Restaurants will get to enjoy a lot of visibility, sales, branding, and exposure, while the customers can enjoy a sumptuous delicacy or food by having it delivered at any location at any time. In addition to this, there is an increase in jobs as well since many can be employed as delivery agents. All in all, everyone thrives from a simple yet often interesting food delivery application.
Benefits for customers associated with food delivery software and apps-
• Customers can pay through any method including UPI, card, cash, or even through any wallet they have on their phone.
• On tight schedule days, customers can benefit from food delivery software and apps by ordering food that can be delivered to them instantly.
• They can order from any location at any time (within the restaurant's business hours) and enjoy their meal without the need to visit the restaurant.
• They can avail the best deals and also save themselves from commuting hassles through online food delivery apps during festive occasions when people generally throng such restaurants and stand-alone food outlets.
• The pricing of all the products and services becomes extremely transparent where the customer knows why and what they are paying for.
• They do not have to wait in long serpentine queues at a restaurant or sit for hours to have them served with their order.
• Customers get to enjoy a personalized experience where they get rewards and discounts on their favourite meals.
• They get to earn loyalty points which will help them save better and mark the restaurant as a favourite to order their meal from that restaurant frequently.
Benefits for restaurateurs associated with food delivery software and apps-
• Restaurants can easily enjoy lower operations costs and much-enhanced efficiency in offering services to the customers.
• It becomes easier to keep a track of all the finances since it is located in one application.
• The feature of order scheduling enables the restaurants and food businesses to generate sales 24*7. It allows customers to easily place their orders for a later time and date of their need.
• Retain and connect with customers easily by offering them personalized offers and initiating loyalty programs.
• Restaurants can handle and manage a myriad number of orders at once and much more easily as compared to when people are at the restaurant. This also often results in increased productivity.
• Customers normally spend more on applications since they have time to choose their food items. It is also a fact that customers order more items online than offline. This means more money for the restaurant.
• By virtue of having a geofencing feature provided by apps, restaurants can enjoy the freedom of drawing and deciding the regions they want to perform deliveries for.
• Partnering with a food delivery software or app provider, makes restaurants more visible thereby increasing the chances of being talked about more often among the customers, both existing and prospective ones.
• Restaurants can also track their performance and improve efficiency with the often-provided real time analytics and reports available at their disposal.
What can a food delivery app do for your restaurant?
Food delivery software and apps have been great comrades of modern-day restaurateurs and culinary entrepreneurs for some obvious reasons. The main reason why food delivery apps are celebrated so much by restaurants across the globe is due to the fact that they provide both take-away and traditional restaurants an opportunity to feed their customers anywhere and that too pretty instantly. And, hold on! While the food delivery software or app may give an impression as that of a physical extension of your menu, it is more than that- something way beyond.
The right food delivery app will not just be a platform for food delivery, but also a one-stop solution to help grow your restaurant's visibility and customer base and engagement. It will support and offer additional value that will assist in growing your business allowing it to rise above the competition.
An efficient and a robust food delivery app is a complete package in itself. It doesn't just help you get orders online. Instead, it helps restaurants with lots of other things like marketing, reducing food wastage, eliminating errors, scheduling events, and connecting with the customers' food routine in a much better and refined manner.
Wrapping up
With food deliveries becoming the order of the day, food delivery software and apps are surely the life saver for several restaurants. As technology continues to penetrate different domains of businesses and consumer households worldwide, the possibility that food deliveries are going to get overwhelmingly massive should not be taken for granted; but is instead a sight to wait for and behold.
As our lives become increasingly digitalized and automation makes way into our hands, pockets and every habitable place through mobile phones, restaurants, culinary entrepreneurs and food start-ups situated within the food industry need to make the most of these opportunities by looking for ways to introduce mobile and other online technologies into their operations.
After all, the contemporary customers are getting drawn to businesses that make their lives easier and give them exactly what they want- the convenience and luxury of ordering from home or any other place of their choice. Thus, it becomes important for those within the food industry to stay on top of new trends and look towards the future, because when the food delivery practices become inevitable, there is absolutely no business wisdom in staying aloof.
What's more? There is no dearth of efficient food delivery software and apps that are making businesses go gaga, everywhere around.
Concludingly, restaurants, culinary entrepreneurs and food start-ups should gear up to find for themselves the perfect food delivery platform to get high and flying and must not look beyond what is getting inevitable day by day- the growing fondness and usage of food delivery apps everywhere around.
Yes! Day by day, food delivery software and apps have been infusing a little bit of life in every restaurateur's journey and they just won't fail in what your restaurant wants them to do.
About the Creator
Finding comfort and learning in expression, I have been a pedagogue, a guest columnist, soft skills trainer, freelancer and a tech blog writer. I have devoted years on delivering discourses on corporate strategy and digital marketing.
Reader insights
Be the first to share your insights about this piece.
Add your insights