Even a Tiny Tailgate Still Has Room For Dessert
Third Place in Game Day Snacks Challenge
Gameday nerves got you on edge? Just remember, stressed spelled backward is always desserts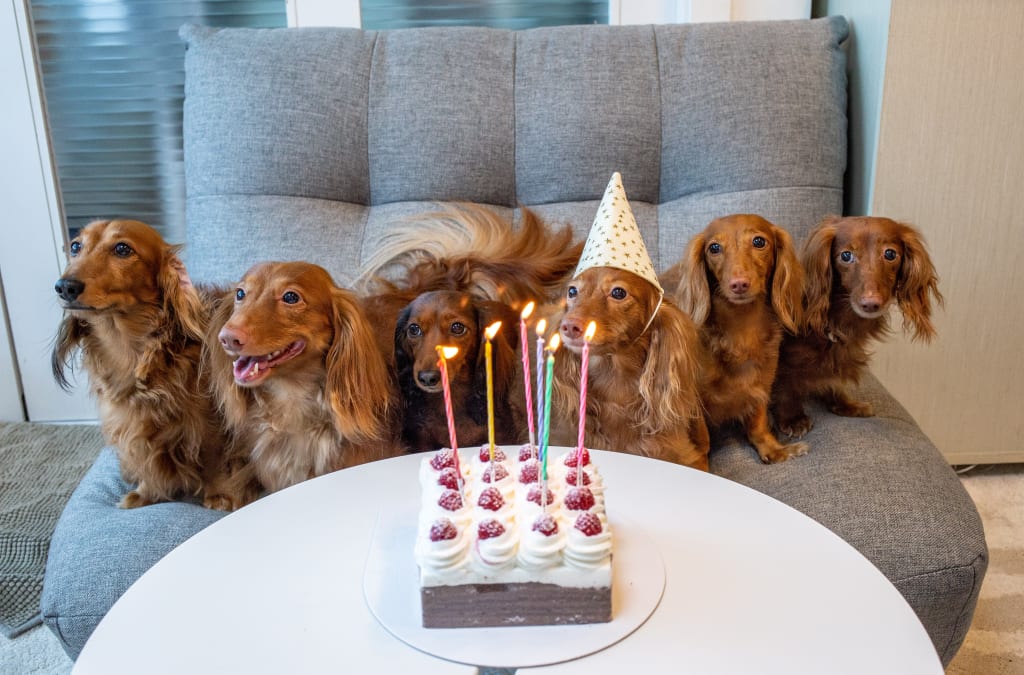 Photo by Glenn Han on Unsplash
Some may call it a friendly competition. But the unnecessary tension, yelling, and abnormal amounts of hetero-sexual ass grabs, leave my nerves shot.
And whenever I'm stressed, the indulgent bite of something sweet quickly comforts my anxious feelings and soothes me back down to a calm state of being.
Your watch party looks a little different this year. And even though you may not be attending a super spreader Super Bowl party this year, there is still room for dessert - no matter what your tailgate looks like.
You don't have to be a master baker to whip up a homemade treat that will calm the rowdiest super bowl guest.
No fancy mixer required for these recipes. With just the everyday kitchen supplies, the listed ingredients, and your oven, you are sure to be the MVP with these easy and simple dessert recipes.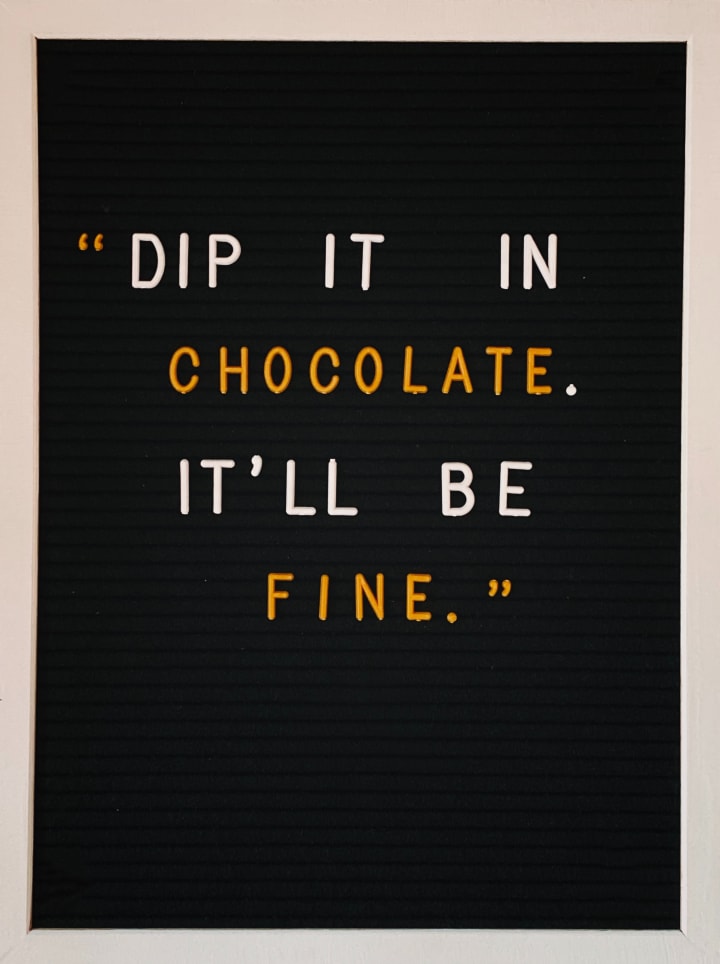 It's Good to be Basic Rice Krispie Treats
Because being basic is the cure for chaos.
This is the most underrated and rewarding recipe that is also fool-proof. Even with zero baking skills, you can impress any-size crowd with this dessert. Kid and adult approved, these come together in minutes and don't require turning on the oven.
Before you start:
Line a small baking sheet with foil and parchment. Spray with non-stick cooking spray. Grab a large mixing bowl and spray with non-stick spray and set both pan and bowl aside.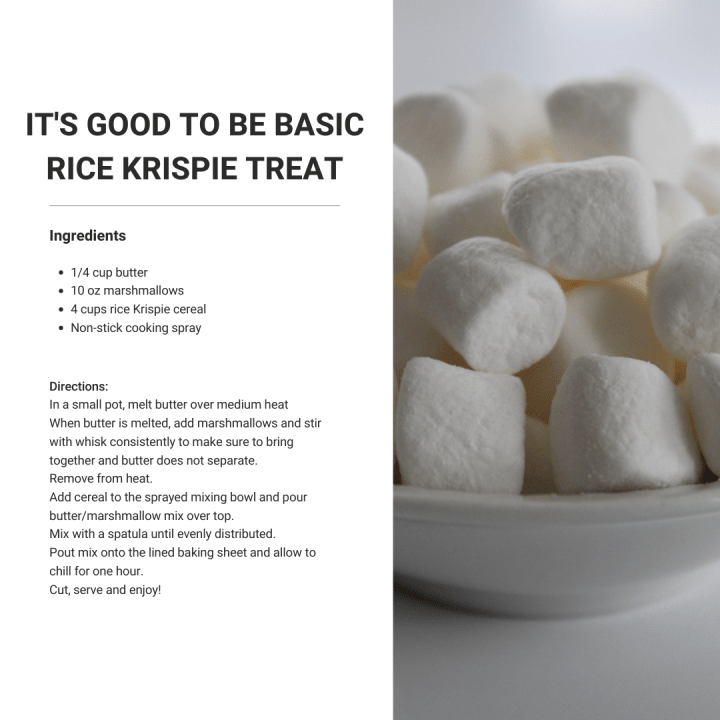 For the Ultimate Chocolate Lovers: A Rich Decadent Fudge Brownie
Brownies are always a win and these rich, fudgy, indulgent treats will be gone before halftime. Just as simple as the boxed mix, with way more reward.
It's time to leave Duncan on the sideline and make the ultimate brownie recipe.
Before you start:
You need a medium-size pot filled halfway with water. Bring this to a boil in order to melt your chocolate, this is called a bain-marie. A shortcut is to microwave your chocolate and butter mix until both are melted.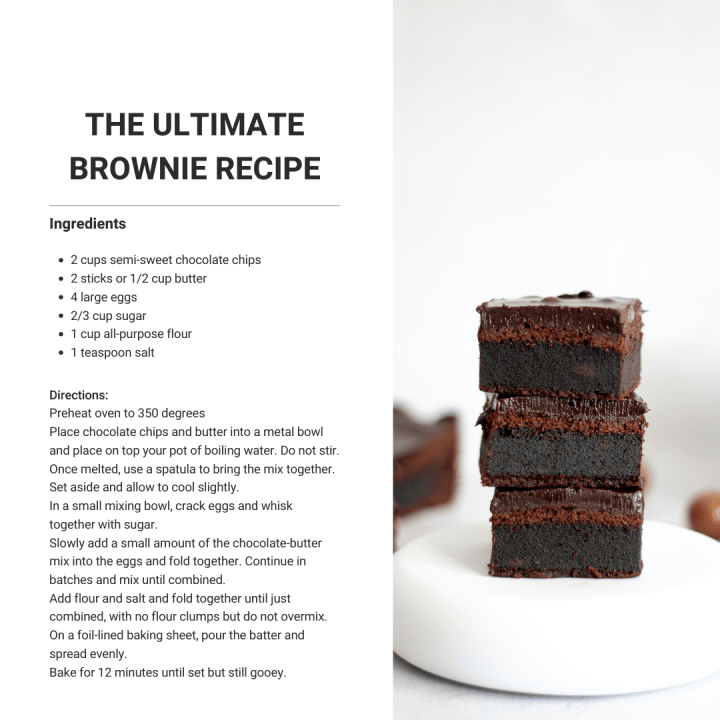 Banana-who? Zucchini Bread is the OG
Feel like the MVP for making a dessert recipe that is both delicious and has vegetables. Because let's face it, the only vegetables you see on Super Bowl Sunday is the lonely veggie tray everyone bypasses for the wings.
Even veggie-haters won't detect the vegetables in this recipe but you can feel good knowing you're getting at least one of your five servings in today.
Before you start:
You will need a small bread pan, lightly sprayed with non-stick cooking spray, a mixing bowl, and a whisk.
The recipe calls for muscovado brown sugar. This is a total game-changer in your baking. But if you can't find it, regular brown sugar will substitute just fine.
It also calls for a neutral oil. I find safflower or sunflower the best options but you could also sub in canola or avocado oil if that's what you have on hand. Avoid using olive oil which will change the texture and flavor.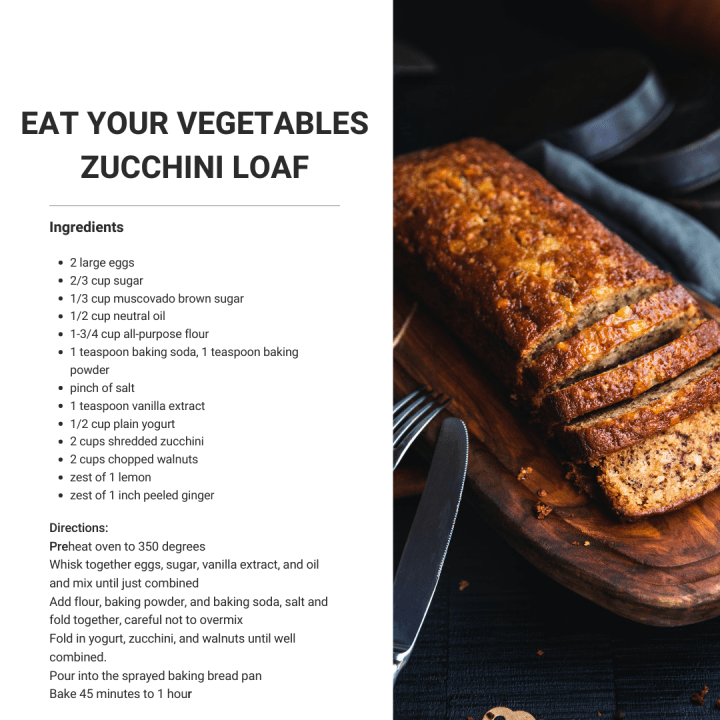 So no matter how you're team is playing, remember:
Stressed spelled backward is always desserts.
If you're looking for a healthier game day dessert recipe, check out my healthy cookie recipe here:
And don't forget to show some love, and hit the heart if you enjoyed these recipes!