Eat, Pray, Love...Well Kind Of.
Just a 20 something trying to make her way through life: Eat.
Welcome back pals/gals,
I'd like to preface this story much like I did my last by saying; friends, family, work colleagues, strangers on the subway, corner bodega man with his cat, and to all whom it may concern, I am NOT okay. Yep, NOT. Buckle up buckaroos, we're about to go on a wild ride.
Sometime next week marks two months (It's now actually closer to 6 since I started writing this, oops) since I made my move to the NYC *cue the fanfare* and let me tell you I.have.been.through.it. Well it's more like I've put myself through it, but that's besides the point. I went back and forth a lot as to if I would tell these events chronologically, geographically, or the Julia Roberts way. It would probably bring too much shame upon my family to tell them chronologically or geographically, so Julia Roberts won by a landslide.
Eat:
Did you know that you can eat at a different restaurant in the city every day and it will take you approximately 40 years to visit every single one? I probably heard that somewhere or made it up in my head.
This by far has to be one of my favorite parts of this crazy journey that I've decided to embark on. Food and I have not always been the best of friends, especially when it came to the relationship between food and my body. Since the start of the COVID-19 pandemic in 2020 I've gained 34 pounds. 34. That's at least the size of a very small chunky toddler. I will say though that every single ounce of the 15 pounds I've gained since moving to the city have been rightly earned.
Cue my favorite gluttonous eateries:
French Roast
This neighborhood treasure is just a couple of blocks from my apartment, we love convenience around here. Clearly my poor impulse control and I don't need many reasons to pledge my undying loyalty for anything that provides my brain with even the tiniest smidge of serotonin. The food and ambiance at French Roast transports you to Paris, but the sights from this small French-American eatery never let you forget you're in New York City.
Sushi on Jones
Sushi on Jones was actually a pre-pandemic-pre-breakup-pre-city-rat-life discovery. It was one of the last, if not the last restaurant, that I visited right before I didn't step foot again in NYC for 3 months. Although I did get violently ill last time I was there, I think it's safe to blame that one on the Rose binge and not the sushi.
Gennaro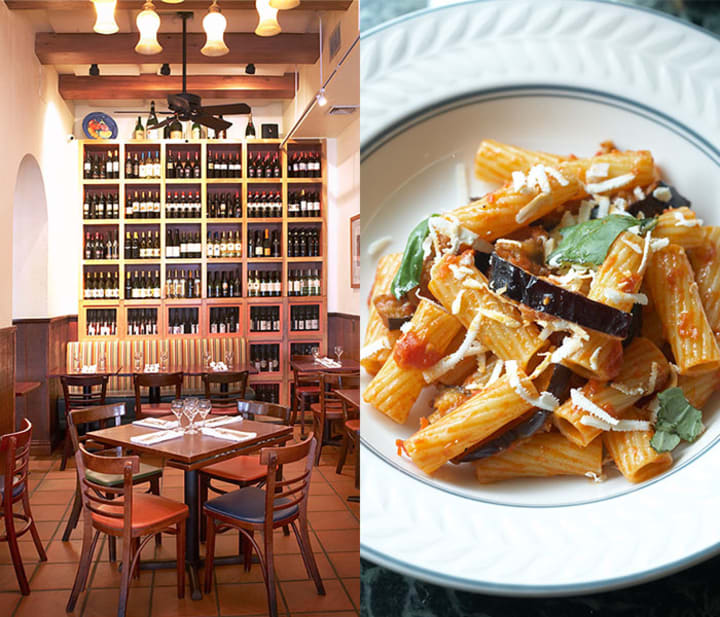 As I am now about 4 months deep into writing this tale of food discovery, I have found THE spot to knock French Roast out of #1. Gennaro was recommended by my lovely and always fashionable coworker, Rachel, and my life has never been the same since. I've only had one dish and I saw what I needed to see...immediately yes. So come over to Gennaro's for the to-die-for Cacio E Pepe, be slightly put off by it being cash only, and stay for the warm fuzzy feeling of friendship of the Upper West Side.
Dagon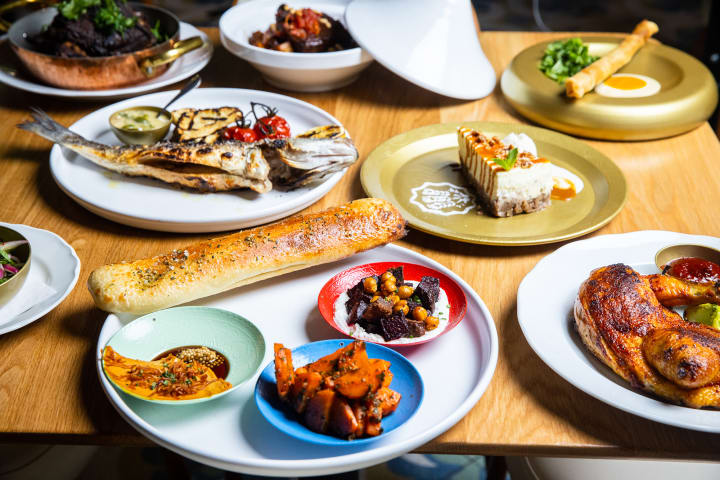 With now disclosing too much about where I live to strangers on the internet (sorry, mom.), we've reached Dagon...which is quite literally across the street. As previously mentioned: We do love convenience around here (Note to remember as this will come in handy in the LOVE saga). Dagon has everything that you could ever want from a chic Mediterranean restaurant, the exquisite food, the refreshing drinks, and the just right-down refreshingly delicious waiters.
~ BONUS ~
Tal's Bagels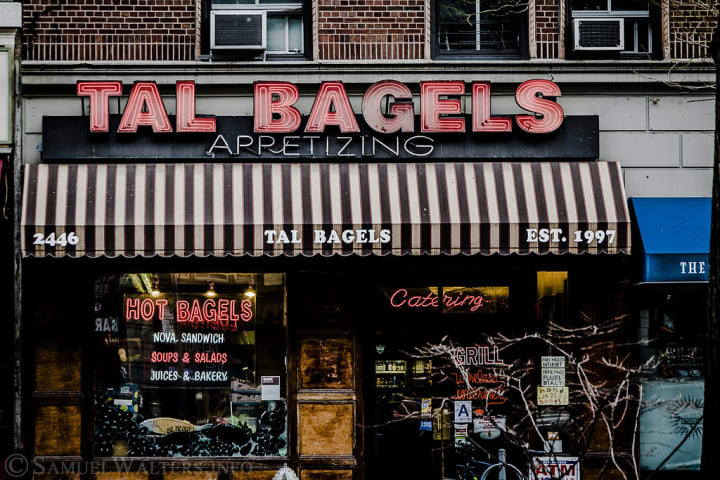 Tal's everything bagels, extra toasted, buttered, and extra scallioned-cream-cheesed is the life-force that runs through these Upper West Side ice cold veins.
So there it is! 4 months in the making, overwhelmingly-underwhelming, and somewhat confusing. Tune in in the next 60 years for my dramatic rendition of PRAY.