Easy Spaghetti Squash Recipes
These easy spaghetti squash recipes will make dinner planning a breeze, and make you look like a master chef.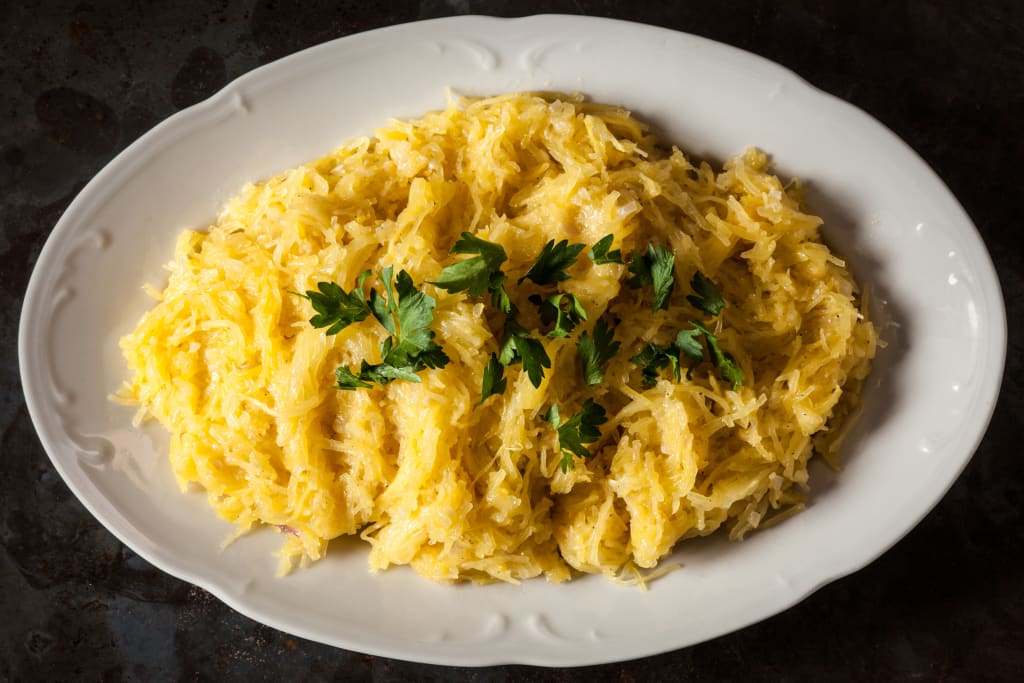 Squash is a vegetable that hasn't gotten much love over the years, and that's a shame. This is one of the few plants in the world that is entirely edible — even the roots, shoots, and leaves.
Squash, especially winter squash, tends to be one of the most nutritious vegetables out there. Winter squashes are chock-full of vitamins, minerals, and even essential fatty acids. Squash has also been shown to help curb diabetes and promote lung health.
Basically, we should be eating our squash.
One of the best kinds of squash out there is spaghetti squash, which gets its name because its insides look remarkably like pasta. The problem with spaghetti squash is that it can be hard to prepare....unless you use one of these easy spaghetti squash recipes, of course!
Roasted Spaghetti Squash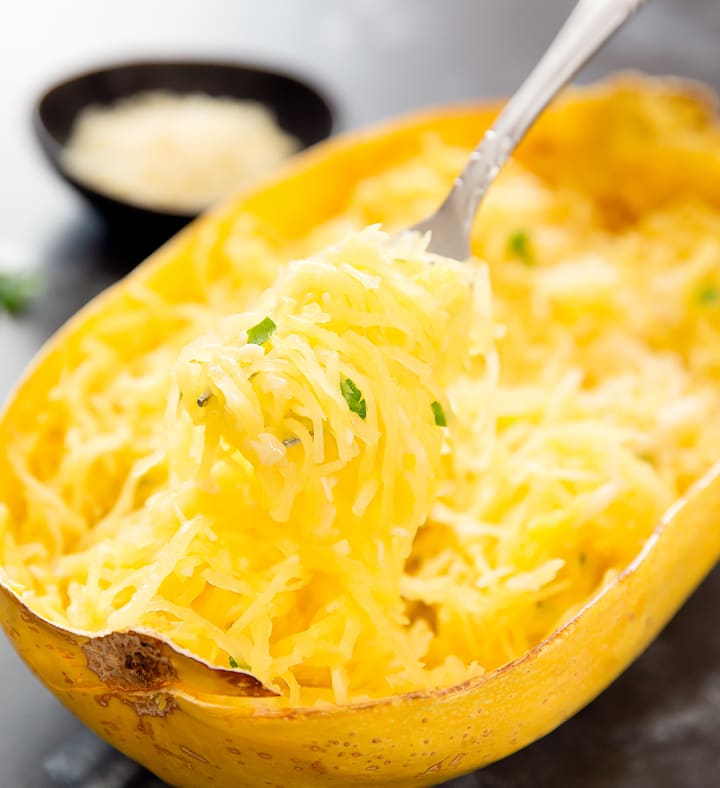 Spaghetti squash, for many people, is best prepared by roasting. When you roast this squash, the flesh inside softens and turns into a buttery, nutty, melt-in-your mouth treat that is perfect for a cold winter night.
Additionally, roasted spaghetti squash serves as a base recipe for most of the other recipes involving this veggie on the net. So, even if you don't want to try it roasted, you probably will still need to learn how to make it.
It's worth pointing out that roasting spaghetti squash is the easiest way to get the "noodles" that you often hear about. So, if you're looking for a low-calorie pasta option, this is a great way to do it.
This recipe for Roasted Spaghetti Squash is easy to follow and is basically foolproof. Give it a shot, and try seasoning it for a spicier twist on a classic favorite.
Tuscan Spaghetti Squash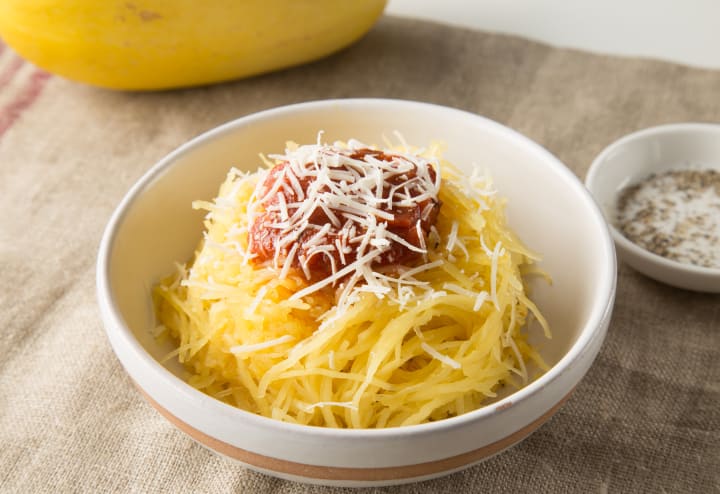 Spaghetti squash's stringy interior makes it a perfect replacement for pasta in almost every single sense of the word. One of the best aspects of using roasted spaghetti squash "noodles" is the way that the squash just drinks up the tart flavors of tomato sauce and brings out the richness of Tuscan herbs.
Many easy spaghetti squash recipes revolve around the concept of pasta, so why not involve Tuscan flavors into it? If you love how real Italian pasta tastes, wait until you sink your teeth into this Tuscan Spaghetti Squash recipe!
Shrimp With Squash Spaghetti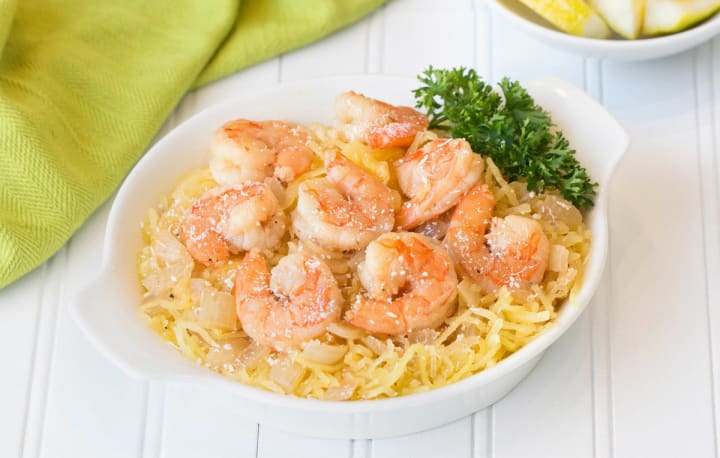 Once again, the "spaghetti" from roasted spaghetti squash proves to be a great asset to any dieter who's working on swearing off pasta for good. It also pairs remarkably well with protein and spices.
If you want to get a meaty, somewhat Italian-style dinner that is way more diet-friendly than anything that Olive Garden is serving up, then making roasted shrimp along with Spaghetti Squash is a great way to do it.
Seasonings are key, here. In order to get the best dining plan ever, you'll need to use this recipe for Roasted Shrimp with Spaghetti Squash. That way, you have a cheap dinner that tastes phenomenal without the typical guesswork you'd expect.
Cheesy Baked Spaghetti Squash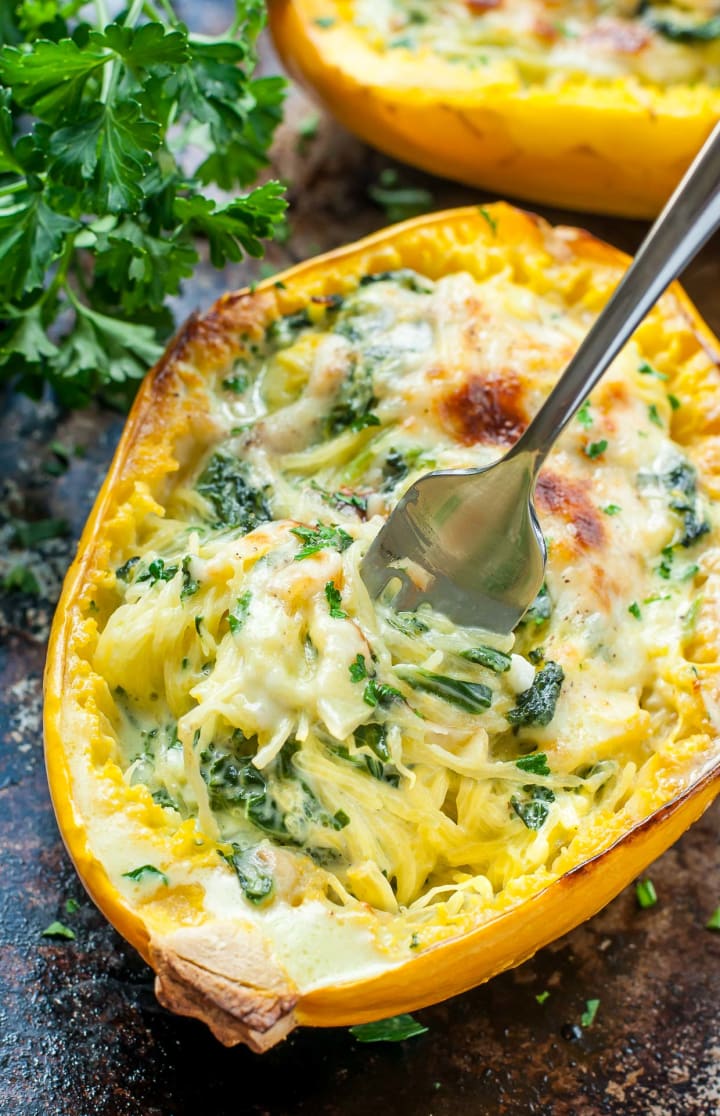 Though spaghetti squash is known for being pretty darned healthy, there's nothing saying it can't be used for an amazingly delicious indulgence. Baked spaghetti squash has a very similar taste and texture to the roasted stuff, and when you top it with some gooey cheese, you're looking at a decadent treat for any time of year.
This recipe for Cheesy Baked Spaghetti Squash will teach you how to make a dish that can be used as a dip, a ridiculously decadent meal, or just something amazing for parties. Best of all? It pairs incredibly well with tortilla chips and is one of the most delightfully easy spaghetti squash recipes you can find for a sports viewing party.
Egg and Avocado Spaghetti Squash Boats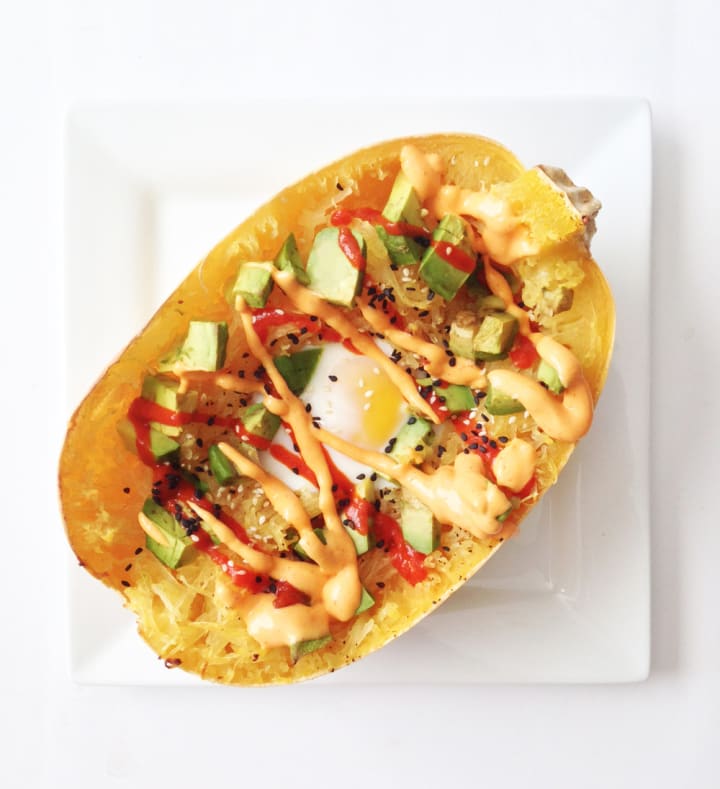 Most of the recipes involving spaghetti squash are reserved for dinner or as a party appetizer — and it's totally easy to see why that is. However, one shouldn't think that there aren't easy spaghetti squash recipes for breakfast and brunch, too.
One thing many people aren't aware of is how well baked spaghetti squash can pair with classic breakfast flavors like egg, roasted avocado, and omelet fixin's. Fans of brunch parties will end up loving this combo once they try it at a restaurant — but there's no reason to spend so much money just to give this treat a shot!
This simple recipe for Egg and Avocado Spaghetti Squash boats allow you to get savory brunch flavors with an adorable (and edible) presentation.
Spaghetti Squash Breakfast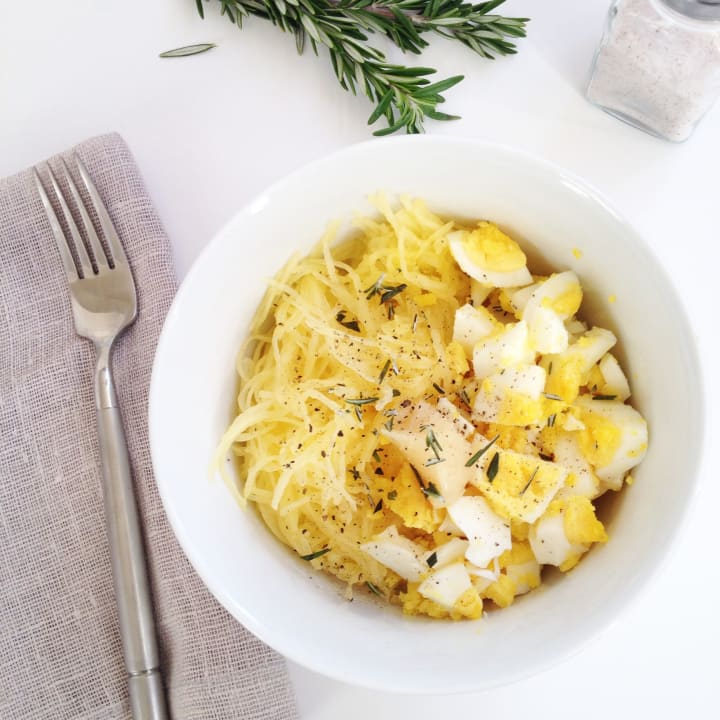 While we're on the topic of easy spaghetti squash recipes that are a cinch to make during breakfast, we might as well talk about how spaghetti squash "noodles" can turn into a delicious breakfast pasta.
Pasta might seem like it's just a lunch-and-dinner thing, but when you have spaghetti squash, things change. Squash is lighter than most pastas, which means that you won't get that "groggy full" feeling from indulging. Since spaghetti squash pairs very well with egg, it's not too hard to create a breakfasty flavor using it.
There aren't many easy spaghetti squash recipes for breakfast, but this simple Spaghetti Squash Breakfast definitely is one of them.
Spaghetti Squash Frittatas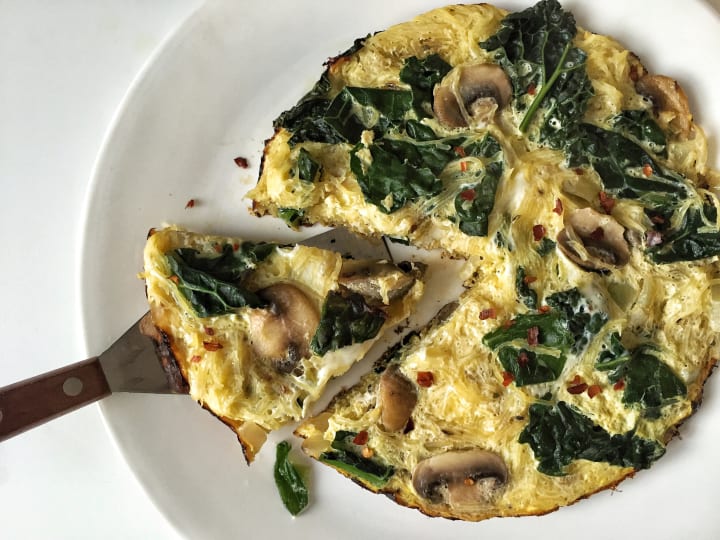 Frittatas are good during any time of the year, are diet-friendly and also are insanely satisfying. Surprise, surprise! Spaghetti squash is actually a great ingredient to add texture, flavor, and of course, vitamins to any frittata.
Believe it or not, there are a number of easy spaghetti squash recipes online that use the concept of a frittata to deliver that squashy goodness to your mouth.
If you want to give this eggy treat a try using spaghetti squash, check out this recipe for Spaghetti Squash Frittatas online. Each batch will make enough single serve recipes for a week's worth of breakfasts, lunches, or dinners.
Spaghetti Squash Pad Thai
All of these recipes have been pretty Western, haven't they? Well, let's get some Eastern flair in by replacing the noodles typically found in pad thai with the "noodles" of spaghetti squash.
Much like with tomato sauce, spaghetti squash sponges up peanut sauce and spices with ease. The end result is an incredibly flavorful, umami-rich pad thai that also has a perfect texture — without as many calories.
This recipe for Spaghetti Squash Pad Thai proves that easy spaghetti squash recipes aren't just a Western thing...and also proves that you can use squash "noodles" phenomenally well in many Asian-style stir fries, too.
healthy
how to
Ossiana Tepfenhart is a writer based out of New Jersey. This is her work account. She loves gifts and tips, so if you like something, tip her!
Receive stories by Ossiana Tepfenhart in

your feed