Easy 5 Day Detox-Immmune BOOSTING Smoothie Recipes
These smoothie cleanse recipes will boost your immunity and bring you overall improved health!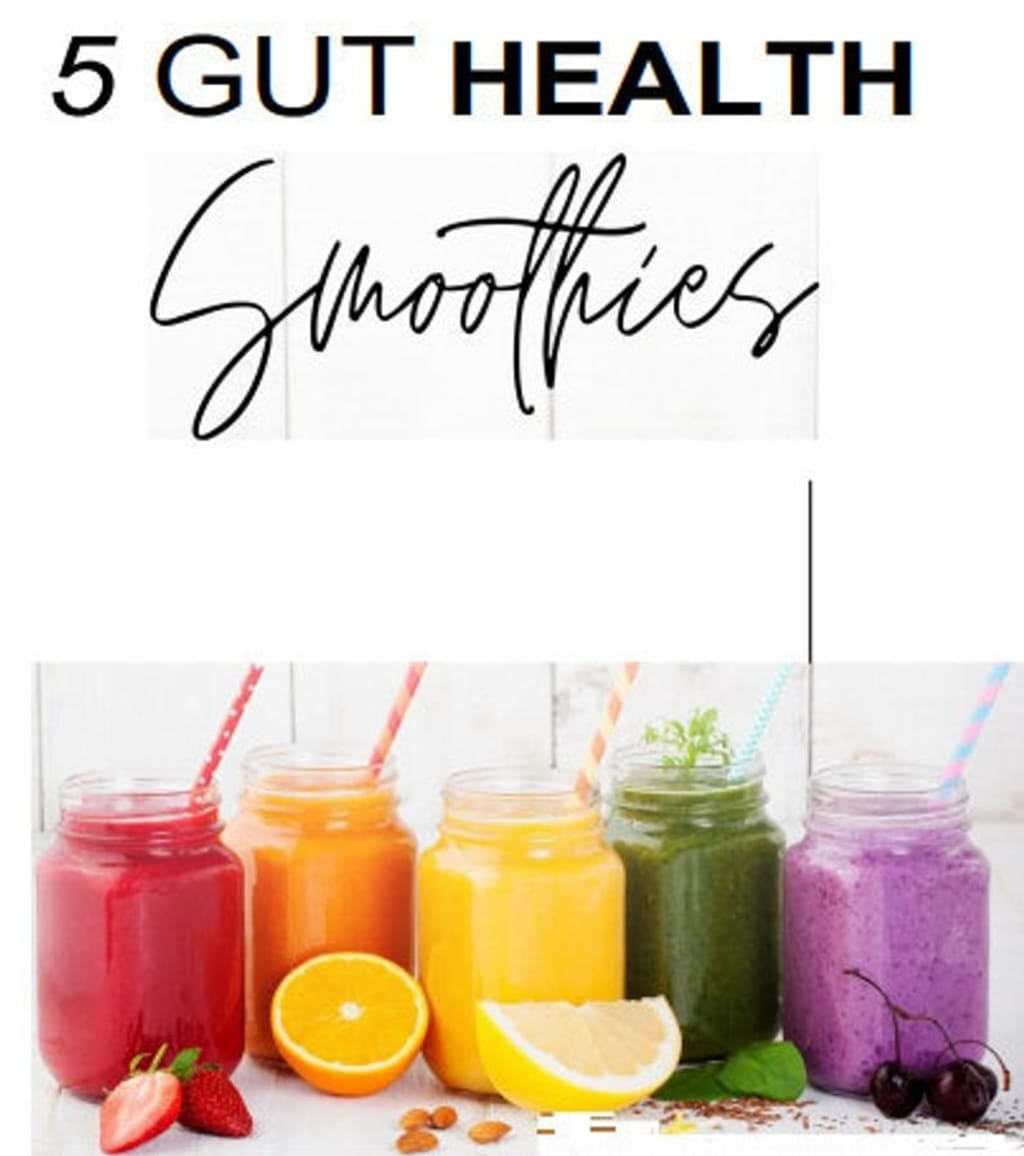 Have you ever thought about having a simplified smoothie regimen to get you through your work week with ease? We have concocted a well thought out nutritious list to help you release stress when it comes to making health conscious decisions and provide a sense of relief with this portion of your day under total control. This way your able to direct your attention to any other responsibilities you may have.
The most healthy option for the week is to make sure that you are what I like to call, "eating the rainbow."
Below we have fruits from all the Superfood fruit groups that include, Yellow, Orange, Red, Purple and Green.
Benefits Of Drinking Detox Smoothies
The simplest answer is that more often than not, detox smoothies are loaded with an array of healthy ingredients that help flood your body with plenty of amazing nutrients.
You may find that when you start the day with a smoothie, you might end up being more conscious about what you're putting into your body throughout the day and tend to eat better for the rest of the day, too. Which is a great thing and also a no-brainer because essentially that is the goal for many who decide to take this route.
If you are someone who loves to drink smoothies, or are looking to change your current blueprint, I think you'll love the following recipes, too. When making a smoothie there are some criteria that you should keep in mind. Well discuss that briefly to help you get on track to becoming a smoothie master!
4 Simple Keys To Creating A Great Smoothie
It should look good. Since we eat with our eyes first. Anything that looks unappealing will be harder to consume.
It needs to taste as delicious as it looks! You should feel like you're having a party inside your mouth.
It should be nutrient dense as well as have some amazing, healthy ingredients.
You should be consistent in incorporating fruits as well as vegetables too.
In this article we gladly will be sharing 5 Healthy Breakfast Smoothies options for yo to take advantage of to jumpstart your path to optimal health. For your benefit there's one healthy, delicious recipe for each day of the week.
Monday's Healthy Smoothie: A Yellow Smoothie
½ cup of pineapple juice
1/2 cup of frozen mango
½ cup Greek yogurt
½ cup frozen pineapple, diced
1 banana chopped
1 tsp grated ginger
Tuesday's Healthy Smoothie -- An Orange Smoothie
¼ cup orange juice
1 grated carrot
1/2 mango cubed
1 small orange, peeled and frozen
½ peach, peeled and diced
½ cup vanilla Greek yogurt
Wednesday's Healthy Smoothie -- A Red Smoothie
½ cup frozen raspberries
½ cup frozen strawberries
1/2 cup red grapes
½ cup frozen watermelon cubed
¼ cup almond milk
½ cup Greek yogurt
Thursday's Healthy Smoothie -- A Purple Smoothie
½ cup pomegranate juice
½ cup frozen blackberries
½ cup frozen blueberries
¼ cup cherries, pitted
1/2 cup of vanilla Greek yogurt
Friday's Healthy Smoothie -- A Green Smoothie
½ cup of orange juice
½ an avocado cubed
2 kiwis peeled and cubed
1 handful of baby spinach
1/2 cup of vanilla Greek yogurt
Add 1/2 Granny Smith apple for added sweetness
With each recipe add the liquids to the blender first! Then you can add the remaining ingredients.
Blend all of the ingredients well, until a smooth and creamy like consistency.
These amazing recipes are a delicious way to get a great boost of energy and vitamins and start your day off the right way. They can easily be stored in the refrigerator for up to three days. Enjoy!
healthy
About the author
She expresses her gift of writing through each piece. She studied writing in college and has been inspiring people for 20 years. She gives back to the community & enriches them with enlightenment. Philanthropist, Empath and Nature lover.
Reader insights
Be the first to share your insights about this piece.
Add your insights