Dishes With Unusual Names
Some dishes are not only delicious, but they also have creative names.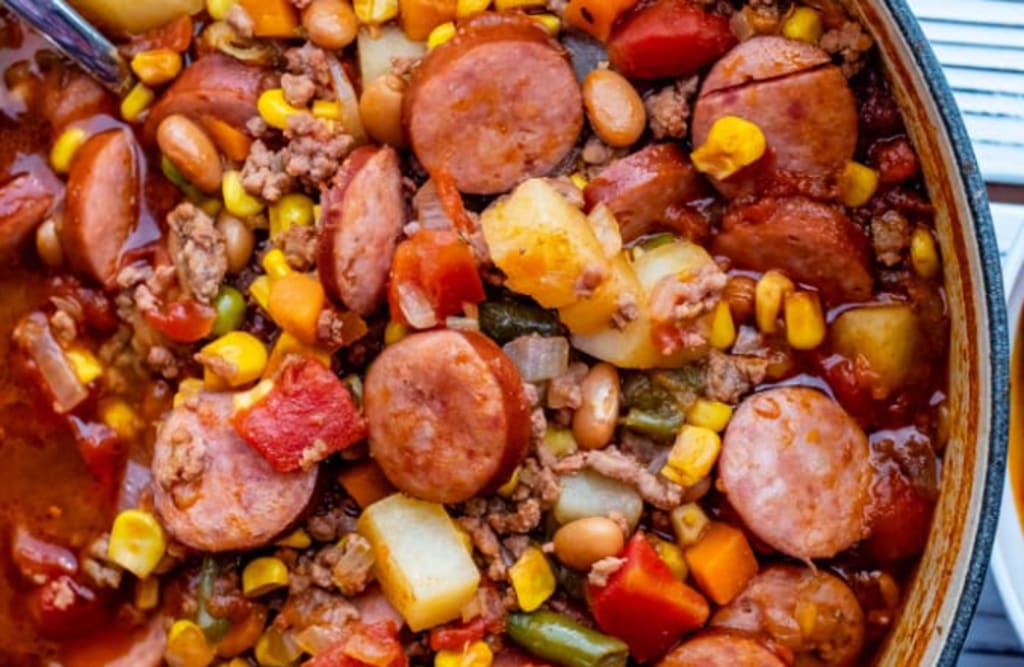 You can usually tell what ingredients are in some dishes by their names. However, there are some dishes with unique names that you have to wonder what ingredients are in them.
Here is an alphabetical list of a few of my favorite dishes with unusual names along with a link to their recipes. You might have heard of some or all of the following foods even though they don't have common names.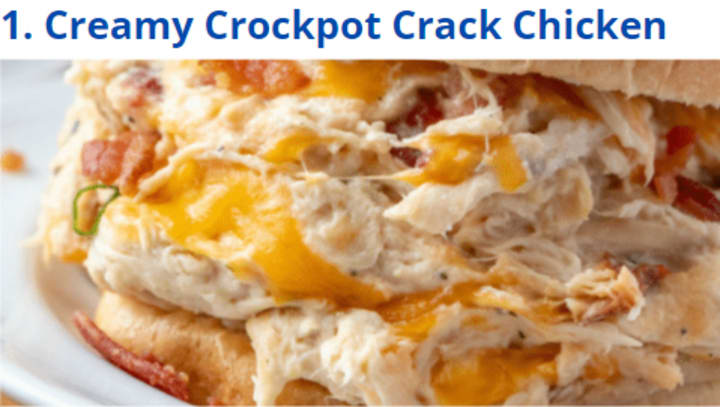 Creamy Crockpot Crack Chicken is a tasty meal made with only a few ingredients that include tender chicken breast, sliced green onions, a lot of cream cheese, cheddar cheese, crumbled bacon, and ranch dressing.
The meal does take a long time to cook in a crackpot. However, you will agree that it is worth the wait to enjoy it when it is finally ready to be served on top of a hamburger bun or a croissant.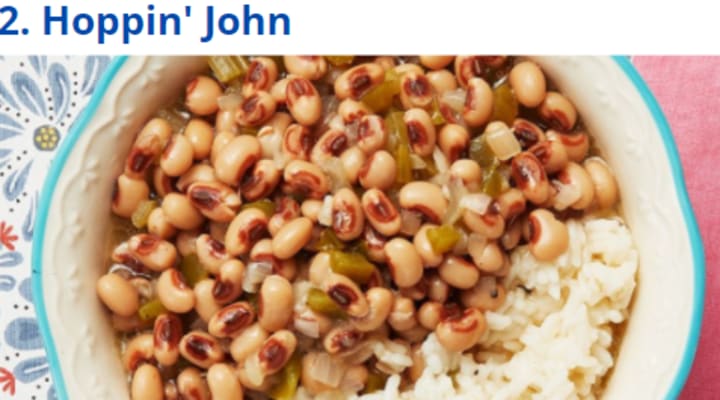 Hoppin' John and Limping Susan are mentioned together because both Southern dishes are similar with only one ingredient that is different. Hoppin' John is made with rice and black-eyed peas and is usually eaten around the New Year's holiday, but the dish can be eaten anytime during the year. Here is the link to the simple and easy recipe for Hoppin' John.
The dish is named Hoppin' John because the peas seem to jump around in the pan. Limping Susan is made with okra instead of black-eyed peas. No one knows why Hoppin' John's cousin is named Limping Susan. They just know that both dishes are delicious.
John Wayne was a popular actor in western and war movies during his long career from 1926 to 1977. He appeared in 179 films and movies. With a career and a name like John Wayne, you are probably wondering what's in a John Wayne Casserole. Wonder no longer because the comfort dish is made with ground beef and topped with whipped cream cheese. Here is the link so you can make the dish for yourself.
People who have made and tasted a John Wayne Casserole say it is not only delicious, but it is so hearty that it will keep you full long after you have eaten it.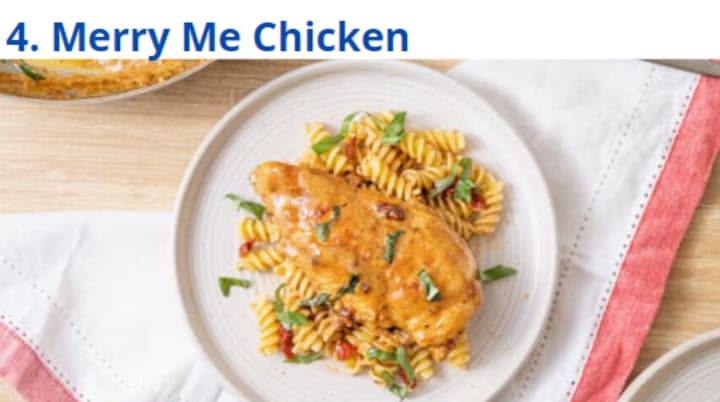 Marry Me Chicken is a very creative name for a dish that could be served by a male or female cook who wants to send a message to a significant other. Whether the person says, "Yes" or "No" to the proposal, the dish will be enjoyed by both.
Marry Me Chicken is a creamy and juicy chicken recipe that is served over any type of pasta and garnished with chopped basil. The entire meal takes only 25 minutes to prepare.
Prince Harry reported that he proposed to Meghan Markle in 2017 when she was preparing a roast chicken. Meghan said she stopped in the middle of her preparation to accept his proposal. The couple got married on May 19, 2018. They have a son, Archie born on May 6, 2019, and daughter Lilibet born on June 4, 2021.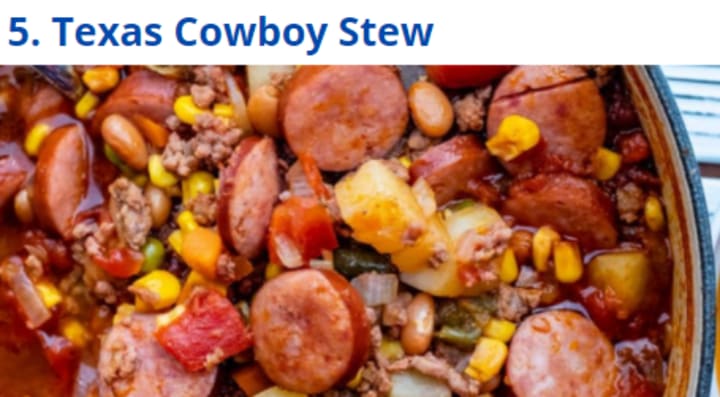 With a name like Texas Cowboy Stew, you can imagine that it is a dish with lots of ingredients. Everything seems to be in it except the kitchen sink. However, the main ingredients include ground beef, kielbasa sausage, pinto beans, white potatoes, tomatoes, corn, mixed vegetables, and several spices.
Here is a link for the complete recipe so you can made the delicious and filling stew.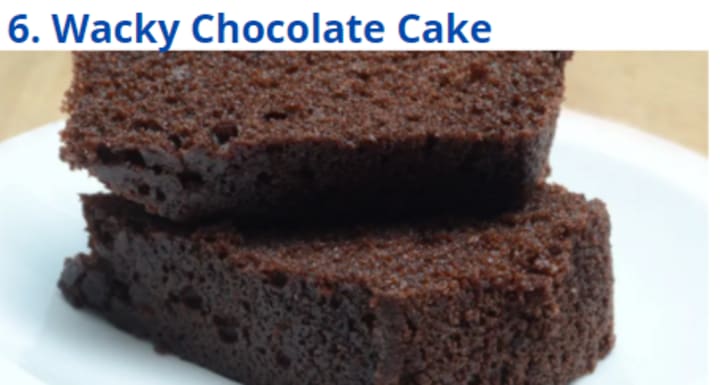 You don't have to be wacky to love this Wacky Chocolate Cake. It is an old-fashioned vegan dessert that is easy to make.
What is so amazing is that this is a moist and decadently rich chocolate cake that includes no milk or eggs. All the ingredients are sifted, mixed, and baked in the same pan. Here is the link to the complete recipe.
Names of Dishes
As you have read, the names of some dishes are unique. This writer also has written a few other articles about foods that you might be interested in reading about.
cuisine
Margaret Minnicks shares articles with readers all over the world. Topics include celebrities, royal family, movies, television, foods, drinks, health issues, and other interesting things. Thanks in advance for TIPS that are sent my way.
Receive stories by Margaret Minnicks in

your feed