Different Ways to Use Rotisserie Chicken
Rotisserie chicken never has to become boring because there are many different ways to use it.
Rotisserie chicken can be served to your family as it is when you first purchase it from the grocery store. After a few meals of eating it, it does become boring. However, there are many ways to use leftover chicken.
On hot summer days, there are easy recipes you can use to keep you from standing over a hot stove in the kitchen. There are many creative ways to use rotisserie chicken to save you time, energy, and money.
If you were serving it to Elizabeth Barrett Browning, the poet would say, "Rotisserie chicken, how do I love thee? Let me count the ways."
Rotisserie Chicken Salad
Most good cooks know they can use rotisserie chicken to make a delicious chicken salad. Even though different ingredients can be put in the salad, cooks seem to use their own favorite ones.
A lot of people prefer their chicken to be shredded into small pieces rather than using big chunks. The common ingredient is mayonnaise to hold the ingredients together.
There are many optional ingredients that include chopped celery, onions, relishes or pickles. Fruits and nuts are optional. It is best to offer fruits and nuts as individual servings rather than mixing them in the entire batch. Fruits can include a chopped apple, dried cranberries, raisins or craisins. Nuts could include cashews, pecans or walnuts. Spices are included according to the cook's personal taste. They could be dill, garlic powder, curry powder, cayenne pepper, paprika or cajun spices.
Chicken Fried Rice
You don't have to order fried rice from your local Chinese restaurant every time you have a taste for a bowl of it. Make your own chicken fried rice anytime you want it. It is very simple to make. Simply chop or shred rotisserie chicken into a pan of fried rice. The flavor from the rotisserie chicken will make the rice taste very delicious.
BBQ Chicken Bowl
There is nothing that could be easier than this combination. Simply put barbecue sauce on chopped or shredded rotisserie chicken. Spread the combination over a bowl of vegetables for a delicious barbecue chicken bowl.
Chicken and Noodle Dish
It is extremely easy to make a chicken and noodle meal. Simply add rotisserie chicken to cooked noodles. You will have a complete meal that will fill you up for lunch or dinner.
Rotisserie Chicken Tacos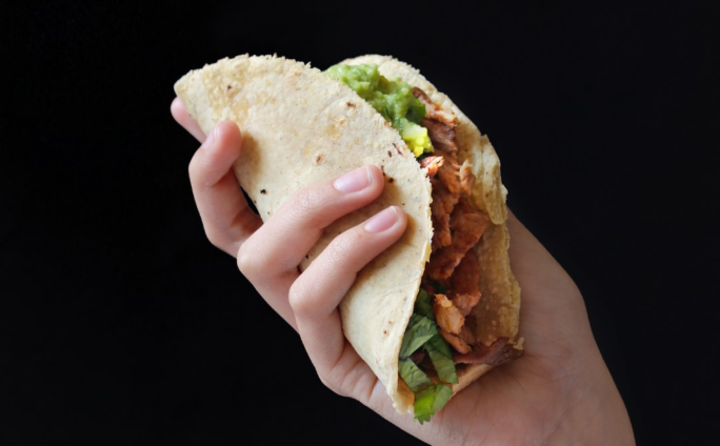 Children and adults love this meal. Make rotisserie chicken tacos for your family for lunch or dinner. All you have to do is pull the chicken off the bones, add it with your favorite tacos fillings, and put them in taco shells and enjoy the finished product.
Rotisserie Chicken Soup
You can repurpose rotisserie chicken into a delicious soup. Without the meat, it would just be vegetable soup. However, you can include chunks of rotisserie chicken. The wonderful thing about this recipe is that the spices from the chicken will give the soup a delicious flavor that sets this soup apart from other vegetable soups. If you try it once, you will make it again and again.
BBQ Chicken Casserole
You can make a barbecue chicken casserole by combining about three cups of shredded rotisserie chicken with cauliflower and barbecue sauce.
Pizza with Chicken Topping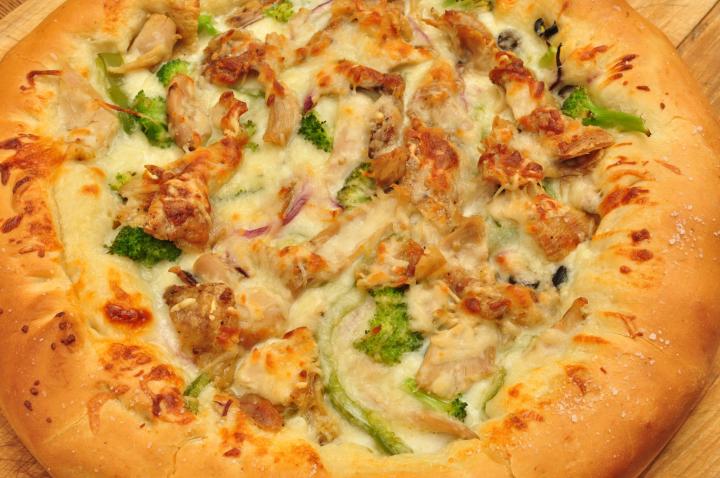 If you are tired of eating the same pizza toppings, use rotisserie chicken when you make your own pizza at home. If you think your family won't like the chicken as a topping, use it on only one half of the pizza when you first experience with it. If family members do like it, then cover the entire pizza the next time you make a homemade pizza.
Add to Macaroni and Cheese
You can make your macaroni and cheese dish as usual. Then add shredded rotisserie chicken to the mixture. Your family will probably notice the difference from the usual side dish.