Quick and Easy Chicken Salad Recipe
Almost every cook has a favorite recipe for chicken salad.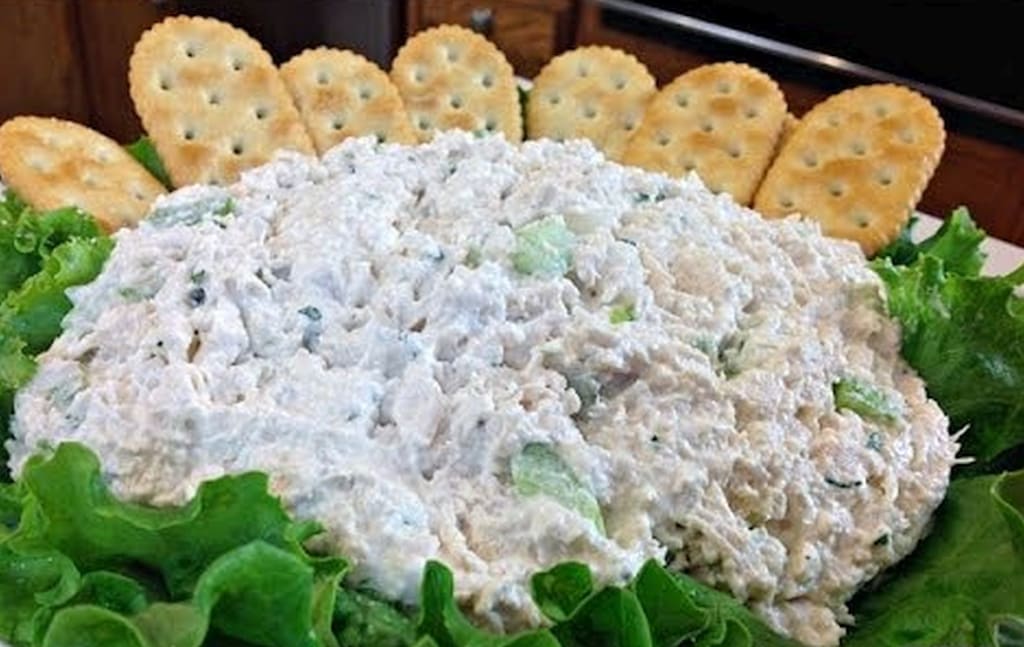 Chicken Salad and Crackers (Photo by AmyLearnsToCook via YouTube Screenshot)
Every cook seems to have a favorite recipe for homemade chicken salad. If you ask for their recipe, every one will be different. They range from the simple to the more complex.
I asked one of my sisters how she makes her chicken salad. She says she opens a can of chicken breast and adds salt, pepper, and a little mayonnaise. I was surprised by the limited number of ingredients that she used. It didn't seem like much of a salad to me, but that was her choice.
There are many recipes online and on YouTube where cooks used many different ingredients, including spices, fruits, and nuts. Most of the cooks make it clear that you can put whatever you want in the chicken salad. The salad is so versatile that cooks don't always make it the same way every time. Sometimes they add something that they haven't added before. Then there are times when they deliberately leave something out that they have used previously.
Start with the chicken.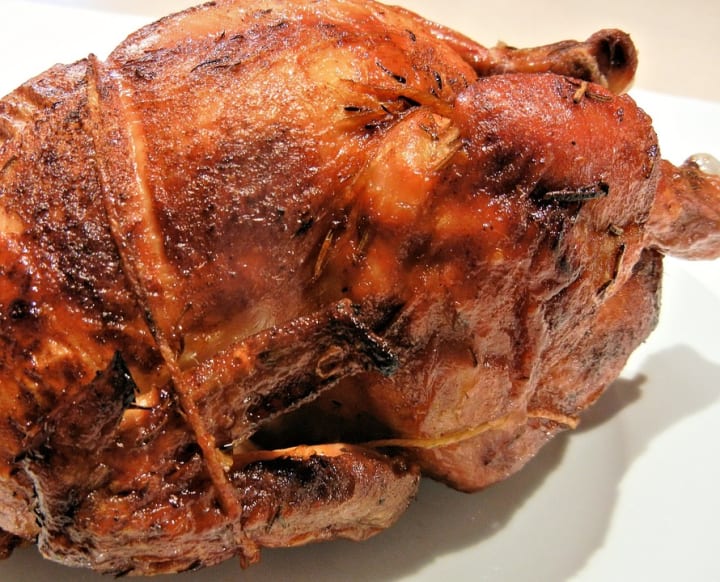 There are many options when making chicken salad. The very first option is to decide on the chicken you are going to use. My sister used the can of chicken breast. Others like to boil their own chicken breast or a whole chicken. Some people prefer using a rotisserie chicken because it has already been cooked and seasoned.
Choices for the chicken:
Use chicken breast from the can.
Use rotisserie chicken.
Boil a chicken breast.
Boil and use a whole chicken.
So many options.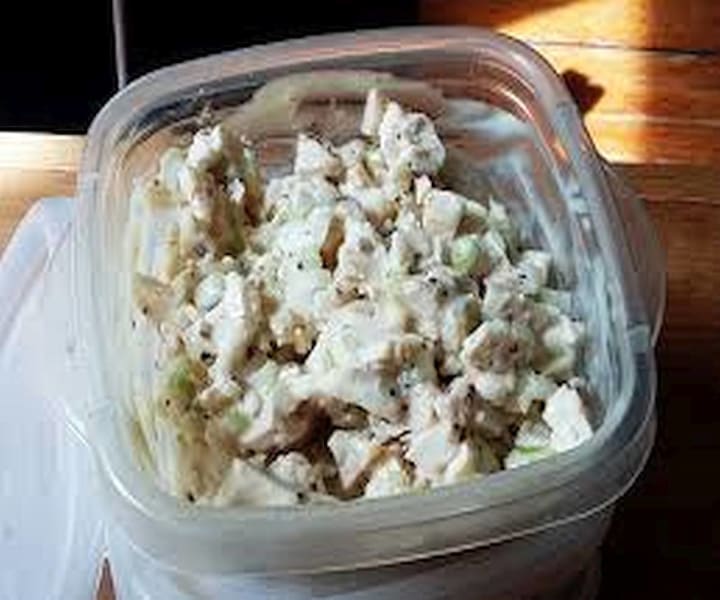 After you make a decision on the chicken you want to use, then decide on whether you want big chunks or if you want it shredded into very small pieces. It is a personal choice like everything else in this recipe. It is easy to separate the chicken either way without using a shredder.
Almost all cooks use mayonnaise to hold the ingredients together. They also agree it doesn't matter which brand you use. However, most of them use the same brand they use for other dishes. If you want to cut calories for a healthier salad, you could use yogurt instead of mayo.
Optional ingredients.
Some people add chopped up boiled eggs to their chicken salad. That's fine, but this writer doesn't add eggs because it seems like the chicken is including part of itself into the dish.
I add finely chopped celery and onions. If you are preparing the dish for a group, you could separate the batch because some people don't like raw onions in chicken salad, potato salad, tuna salad, and many other dishes.
Relishes and pickles are optional. If you use either one, you need to also add sugar to counteract the vinegary taste.
Fruits are also optional. They include an apple chopped up into small pieces, grapes, dried cranberries, raisins or craisins. Nuts could include pecans, walnuts, or cashews. When you use fruits and nuts, the salad has a sweet and savory taste. Besides, the salad becomes crunchy when those extra items are added.
Various spices could be included. I use a cajun seasoning that includes all other seasonings mixed together inside one container instead of having to use individual seasonings such as cayenne pepper, dill, garlic powder, curry powder, and paprika.
Helpful tips.
Other than taking out a small portion of chicken salad without onions, here are also some other tips.
Feel free to experiment with a variety of ingredients that could be added to your salad, such as grated carrots, bell peppers, olives, and avocados.
Have the optional ingredients on hand but don't include them in the whole batch. For instance, add your fruits, nuts, and spices to individual servings.
There is nothing wrong with eating your chicken salad right away if you must. However, it is more delicious if it is stored in the refrigerated for at least an hour before you eat it. Eating it the following day is so much better than eating it as soon as you mix all the ingredients together. That's because the ingredients will have time to blend. The dish will last at least 3-4 days in the refrigerator.
Ways to eat chicken salad.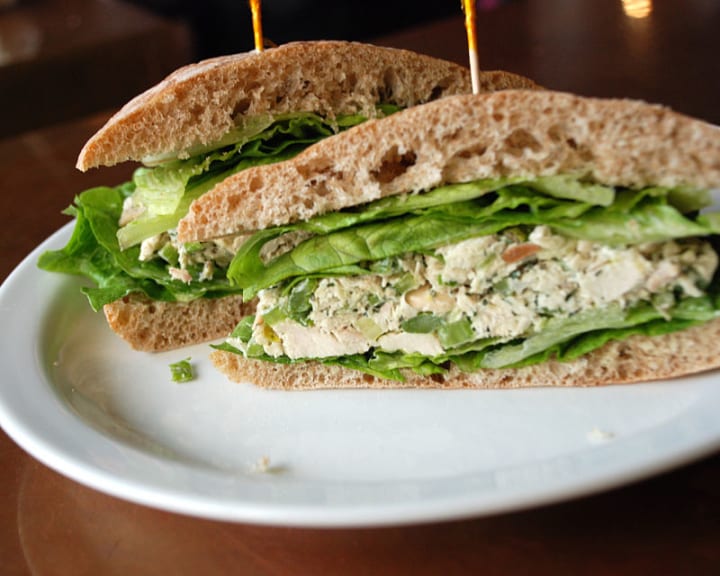 The finished dish can be placed on a bed of lettuce and eaten with crackers or made into a sandwich on any type of bread. This is an excellent idea for a light lunch or a snack during the day.