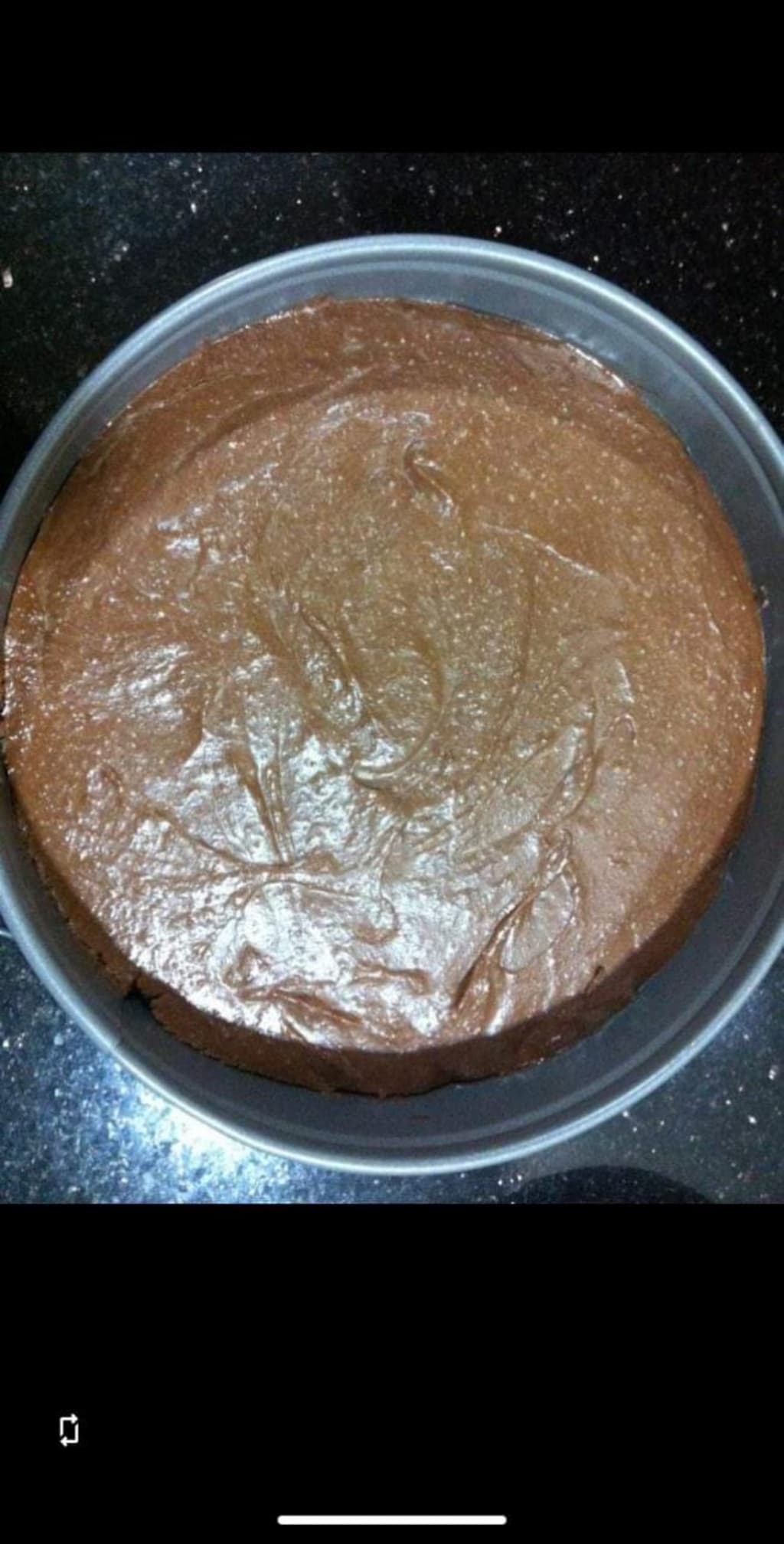 The Cake I made
Chocolate cake Invented
Until 1890 to 1900, chocolate recipes were mostly for chocolate drinks,its presence in cakes was only in fillings and glazes.In 1886, American cooks began adding chocolate to the cake batter, to make the first chocolate cakes in the US.
Why do we call them "chocolate" cakes?
The word "cake" comes from the Latin Cappella meaning "small bowl." Cakes were first baked as small bowls to hold liquids. When people started adding spices and dried fruits, they began calling these dishes "cakes." Eventually, the term came to mean any type of dessert.
Book
The first printed recipe for chocolate cake appeared in the American publication Boston Cooking School Cook Book.
Ingredients:
•​​​​​​​​Butter - 280 g
•​​​​​​​​Powdered sugar - 240g
​​​​​​​​•All purpose flour - 160g
​​​​​​​​•corn flour- 20g
​​​​​​​​•cocoa powder - 20 g
​​​​​​​​•baking powder -1 3/4 tsp
​​​​​​​​•baking soda -1/4 tsp
•​​​​​​​​vanilla essence -1 tsp
​​​​​​​​•nescafe(any instant coffee powder)-1/4 tsp
​​​​​​​​•honey-1 tbsp
​​​​​​​​•eggs-6
For Icing:

•Chocolate - 50 grams
•Butter - 1 tsp
•Milk - 2 tbsp
Instruction :
​​​​​​​​1.Preheat the oven at 200°c
​​​​​​​​2.Mix cocoa powder +corn flour+baking powder+baking soda+Nescafe.set aside
​​​​​​​​3.Sieve the purpose flour and set aside
​​​​​​​​4.In a large bowl,mix butter and sugar beat well until it becomes white
​​​​​​​​5.In step 4 ,mix all purpose flour and eggs little by little
​​​​​​​​6.Then mix step 1 in large bowl
​​​​​​​​then add vanilla essence and honey
​​​​​​​​7.Make sure that cake batter is not lumpy
​​​​​​​​8.Grease a cake pan with butter
​​​​​​​​then pour the cake batter into the cake pan
​​​​​​​​9.Bake chocolate cake in a preheated oven at 200°c for 40 minutes
10.​Remove from the oven and keep aside to cool slightly .The cake is cooked when it looks well risen and fluffy.
11.When it is cooling, Lets make the icing.
12.Take microwave safe bowl and add in chocolate and butter. Micro it for 30 sec.
13.Now the chocolate will be melted. Add in milk and mix well so it gets the right consistency.
14.Now invert the cake over the plate. Pour icing over the cake and spread it evenly.
15.Top with a cherry or whatever topping you like.
16.Slice and Serve.
Chocolate cake is ready!
Chocolate buttercream frosting:
Ingredients:
•butter softened-1 1/2 cup
•Unsweetened cocoa powder-1 cup
•confectioner's sugar-5 cups
•milk- 1/2 cup
•vanilla extract- 2 tsp
•espresso powder-1/2 tsp
Recipe:
1.Add cocoa powder to a large bowl or bowl of stand mixer. Whisk through to remove any lumps.
2.Cream together butter and cocoa powder until well-combined.
3.Add sugar and milk to cocoa mixture by adding 1 cup of sugar followed by about a tablespoon of milk. After each addition has been combined, turn mixer onto a high speed for about a minute. Repeat until all sugar and milk have been added.
4.Add vanilla extract and espresso powder and combine well.
5.If frosting appears too dry, add more milk, a tablespoon at a time until it reaches the right consistency. If it appears to wet and does not hold its form, add more confectioner's sugar, a tablespoon at a time until it reaches the right consistency.
Chocolate buttercream frosting is ready.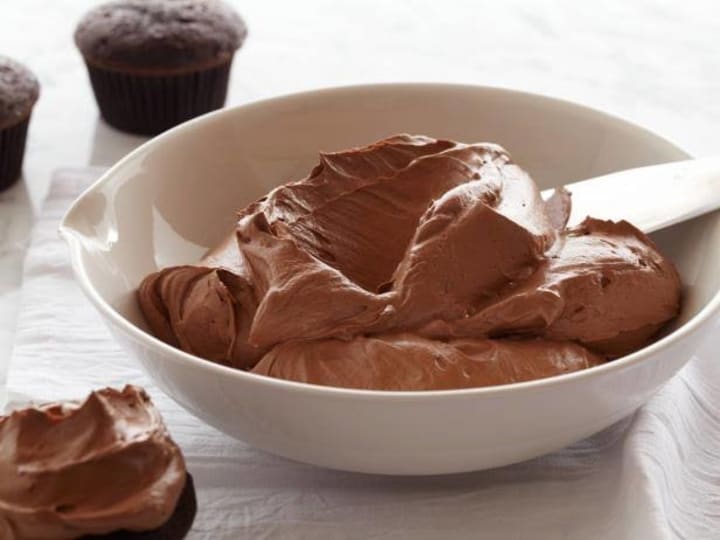 Chocolate Buttercream Frosting is an essential when it comes to birthday cakes and other celebrations. Get this family favorite, perfect chocolate buttercream frosting recipe.
Notes:
•A perfectly baked cake is tender, moist, and has a perfect crumb. An underbaked cake is dense and gummy when you bite into it, while an overbaked cake tends to be tough and dry.
•Learn how to tell when cake is done with these four easy tips and avoid the most common cake-baking pitfalls.1.Toothpick test,2.The Cake Edges Begin to Pull Away,3.It Smells Fragrant,4.The Cake Springs Back to the Touch.
Reader insights
Be the first to share your insights about this piece.
Add your insights