Cheeseburger In Paradise, Biscuits, Mashed Potato Time, Oh, My
I Have To Turn Off The Radio. It's Making Me Hungry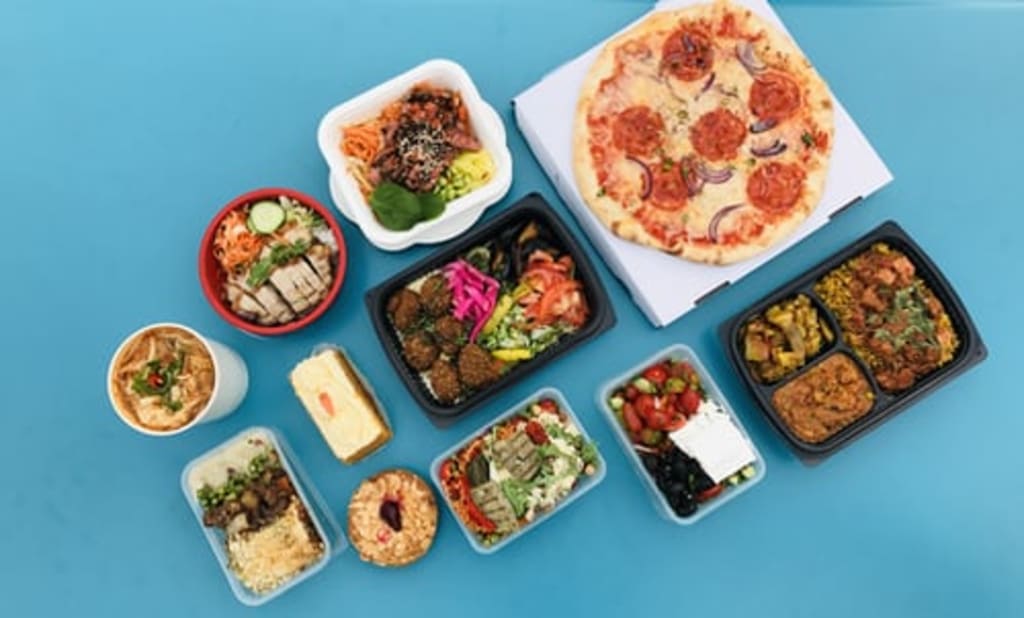 I'll bet you read all the blogs and articles written about seniors. After all, they cover important stuff such as what we should wear, the food we should eat, natural methods for caring for ourselves and natural medicines to take. All this helps. We're grateful that someone takes the time to talk to us, even if it is only online.
The people who write these blogs, white papers and articles understand seniors, because everyone has a grandmother and grandfather. The authors might even be your own grandson or granddaughter. This is important, because the blogs and other writings are beginning to cover a subject delicate to seniors.
What use are all the articles if a senior can't lift her smallest pot of boiling potatoes to drain them? What's so wonderful about articles when a senior can't lift her pan of meatloaf out of the oven? What's she to do when she can't even hold a knife to cut her sandwich in half?
There isn't always someone around to cook for us when we need them the most. There's a reason seniors contract malnutrition. However, for seniors with no one to help them cook a meal, there's an answer. You'll get food made by professional chefs, produced by a medical doctor, and aimed at several different medical challenges.
Introducing BistroMD
Now seniors don't have to go hungry or call their daughter for the fifteenth time this month to help them prepare a small meal. I've heard about a meal delivery service that will take care of all your food needs, and I want to tell you about it.
Most meal kit services only feed you dinner. This service covers breakfast, lunch, dinner, as well as two snacks per day for your choice of five, six, or seven days. You can even have a weekend off or a cheat day of your choice. This doctor thought of everything you'd need on every day of the week.
Many meal kit services don't include health conditions in their food choices. This one, though, offers meals dedicated to keeping the sugar from spiking in diabetics, gluten-free for the Keto folks, heart healthy, standard meal kits, and even menopause-friendly.
Many seniors can't eat much for whatever reason, so this meal kit service allows you to customize your order. It's perfect for busy people in all age groups such as Millennials. If you're not big on breakfast, then order lunch and dinner. Can't face food even at lunch? Just order dinner and perhaps a couple snacks per day to keep you healthy. It's your body, so customize your meal kit the way you want it.
Who Is This Doctor?
Dr. Caroline Cedarquist practices bariatric medicine, or the treatment of obesity. Weight loss is her goal. She formulated this meal kit service with weight loss in mind and not for just one type of person, either. She thought of those with heart trouble, diabetes, metabolic problems, and even menopause.
She and Ed Cedarquist, her co-founder, use only the freshest of natural ingredients from local farms and farmer's markets around the world. All recipes are formulated by doctors and prepared by trained chefs. You're literally getting the best food there is for any of your health conditions.
And The Food?
Let's examine the heart healthy menu. For breakfast, let's say you chose a Southwestern smoked omelette with sausage or a steak and egg skillet with potatoes. If you can manage a little lunch, let's say you felt like tilapia with orange sauce over wild rice and green beans. You might want something special for supper, so you picked beef tips in red wine sauce over wild rice and carrots.
Each dish is designed by doctors to taste incredible and fill you up yet be healthy for your heart, diabetes, or other health concern. Let's get real here: we can't hold the pans in which these wonderful foods are cooking, nor can we afford all the ingredients. If we managed to cook something like these dishes, it might spoil due to our cooking too much of it. These meal kits come frozen in ideal servings for one person, and it's affordable. Just heat and eat.
What Are The Benefits Of BistroMD?
If you only ever read this BistroMD review, you'll find several benefits to ordering the meal delivery service. The first and foremost is perhaps the convenience. Not all of us have cars or can see well enough to drive to the grocery store. Add to that the cost of calling for a Lyft or Uber to the grocery store. Meal kits delivered to our doors save us a lot of money and trouble.
Another benefit that is hugely important is the lack of preservatives in the meal kits. They come to our doors frozen and packed in dry ice. The foods are flash frozen, so there's no need for perservatives. This is doubly important since preservatives and like things are responsible for adverse health conditions.
Fresh food tastes different from processed food. You'll taste the freshness in these meal kits. Note that anything taken from freezer to microwave will taste like cardboard. Thaw the meal kits for a couple days in the fridge before you heat them. Heat them in the oven (safe up to 400 degrees.) The fresh taste will be just like a dish brought out of the kitchen of a restaurant.
You'll have support from an online certified licensed dietician. Want to go on vacation? Skip a week. You can skip a week around the holidays, too. Women's programs are designed around 1,200 calories per day with two snacks per day. Most users who wrote a BistroMD review wrote that each meal was sometimes more than they could eat, and they had leftovers.
To recap, the benefits of these meal kits are many. There's no need to go hungry again due to the inability to use pots, pans, or hold a knife. The meals come to your door, and they're simple to cook. They're healthy. They're satisfying, and taste wondrous.
Many seniors don't like to cook. Heck, some young folks don't. Others don't like going grocery shopping. Numerous seniors just don't eat much at all. The meal kit program has something for everyone including a customizable menu. Order what suits your lifestyle and eating habits. It's fun, healthy, and, well, fun. Bon apetit!