Best Southern Restaurant Chains
You know I love restaurant chains. Today, I'm going to look at the best Southern restaurant chains still in existence today.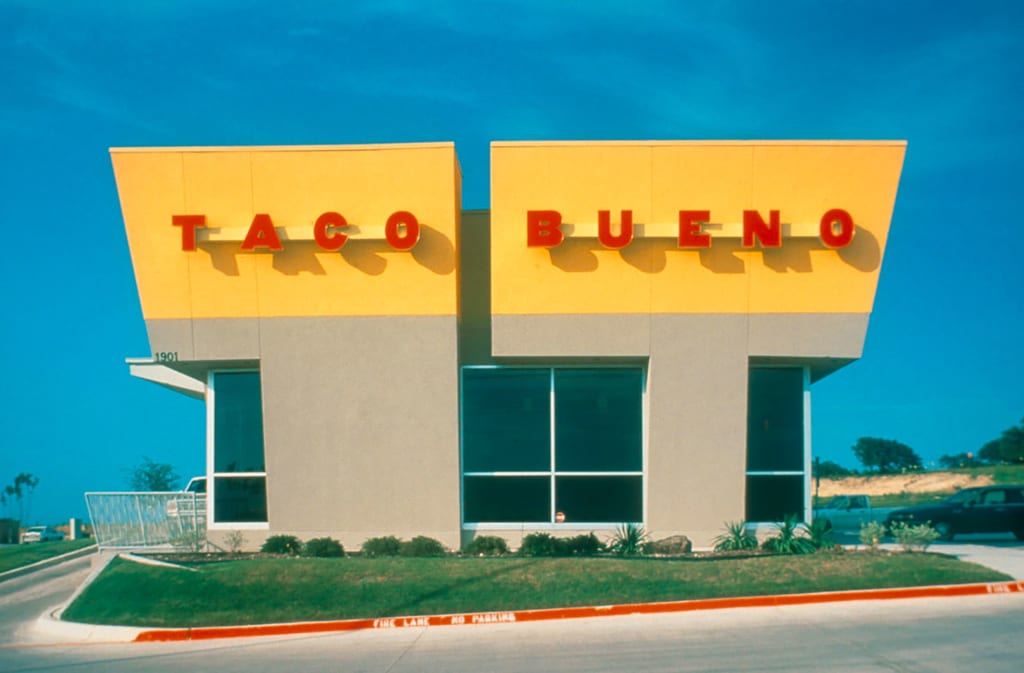 The South is one of those rare American regions that's known for having jawdroppingly amazing, super-mouthwatering food. Unfortunately, it's also known for having food that's so decadent, it'll kill you if you eat too much of it.
That might be the reason why so many of the best Southern restaurant chains tend to have a "love but can't go" reputation among us Northerners. Even so, there's something that makes us all like them, respect them, and yes, get a morbid curiosity about them.
If you're taking a trip down South soon, you might as well learn about some of the best Southern restaurant chains you can visit — and why you'll probably leave 5 pounds heavier.
(Note: Many awesome Southern restaurant chains no longer exist, or are restaurant chains on the verge of bankruptcy. I'm not including them for obvious reasons.)
Whataburger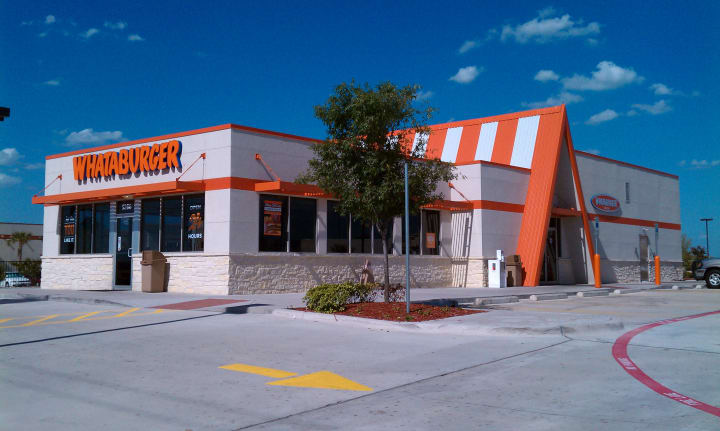 Most Northerners only have heard of Whataburger thanks to the hit cartoon, King of the Hill. The show actually featured the Texas-based burger chain as a way to emphasize the show's very Texan location and culture.
Whataburger currently has 700 locations nationwide, and has gained fame for having amazingly juicy burgers made with 100 percent beef. Adding to the extremely Southern-style of food is the fact that they have biscuits, tater tots, and deep fried chicken strips.
Those who go to Whataburger say it's one of the best Southern restaurant chains ever invented. We might be inclined to agree — even if the scales don't.
Bojangles' Famous Chicken 'n Biscuits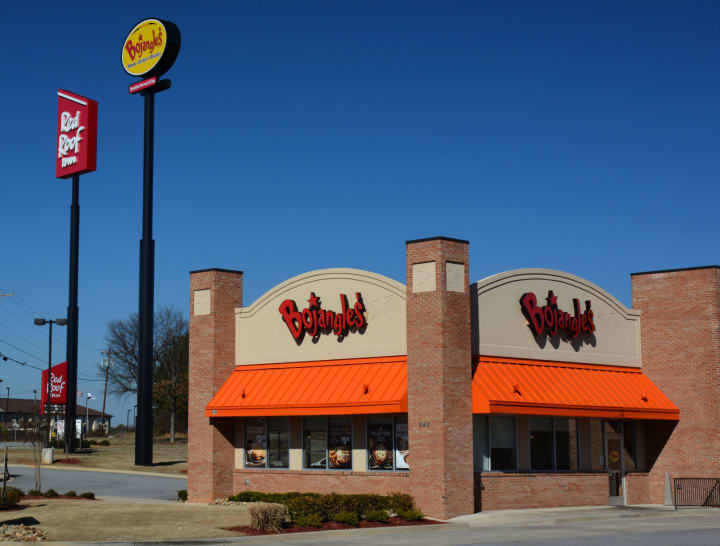 Bojangles' Famous Chicken 'n Biscuits happens to have all the Southern comfort food that you'd expect to see in a place that's famous for crispy chicken, mild Cajun seasoning, and melt-in-your-mouth biscuits.
The franchise started in South Carolina and is now rapidly expanding, going as far north as certain parts of Pennsylvania and DC. If you want to try out an upgraded version of KFC with that classic smoky Southern heat, you will like Bojangles.
Biscuitville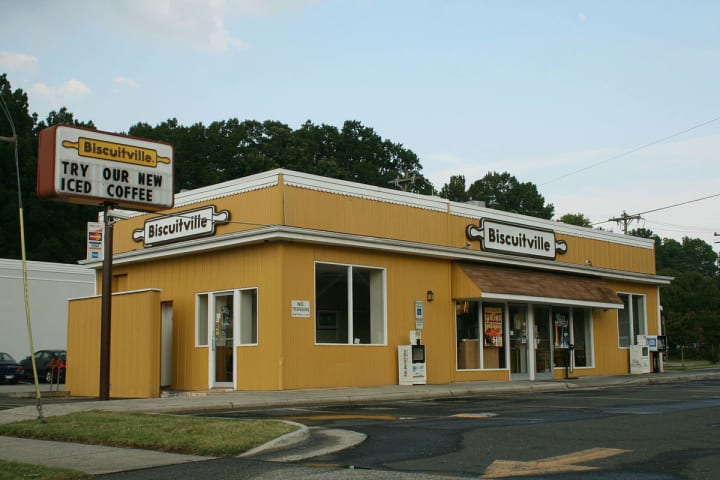 Biscuitville is basically a Southerner's dream come true, food-wise. It has fluffy but crispy biscuits, delicious chicken that is fried to perfection, and also has protein-packed eggs on its menu.
But, that's not all that this Virginia favorite offers, either. It's basically a carnivore's playground here. They have ham, beef, chicken, and all of it's prepared in a classic Southern style. You will gain weight, but oh dear Lord, it's worth it.
Cook Out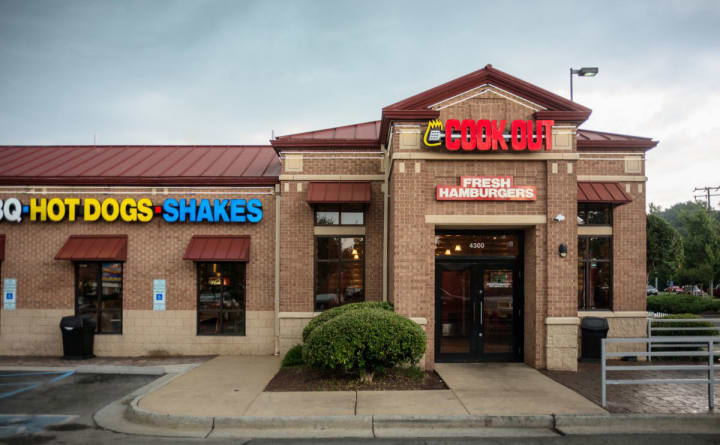 It's really hard to describe Cook Out to someone who's never been here. All we can really say is that it's one of the best Southern restaurant chains out there — possibly because they have everything on the menu.
Want a burger? Go to Cook Out, and you'll get an upgraded version of a burger. Want pork BBQ sandwiches? Sure, Cook Out's got a good version. Or, do you want a corndog? Yep, Cook Out. As long as you'd see it served in a cookout, Cook Out will have it.
This chain is incredibly widespread in the South, but is nowhere up North. Why? Because we have to settle for Shake Shack, I guess. I honestly don't know.
Dat Dog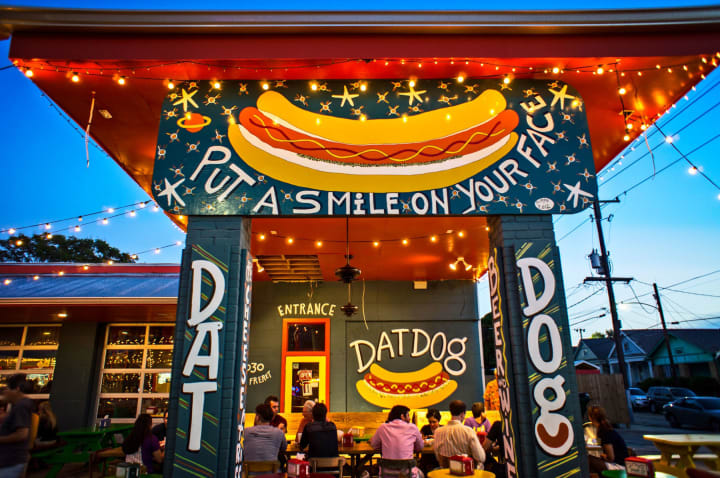 Prepare yourselves, folks. Dat Dog is New Orleans-based, and that means that you know they will be one of the best Southern restaurant chains in America. This restaurant chain is known for its killer hotdogs, topped with decadent goodies...
Oh, and they also are famous for exotic meat hot dogs. If you ever wanted to have a crayfish hot dog, or have a side of alligator meat, you can find it at Dat Dog. If you love spicy food, real Cajun flavor, and smoky meat links, Dat Dog will be your new food Mecca.
Milo's Hamburgers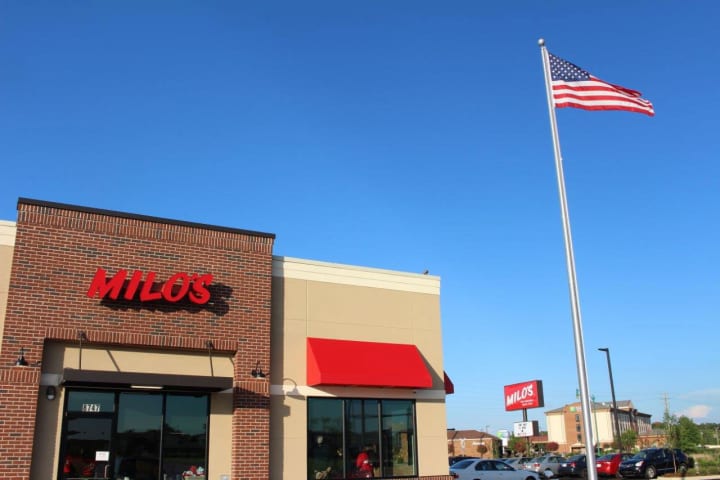 Milo's Hamburgers is one of the best Southern restaurant chains for people who want to understand Southern refreshments. While the hamburgers and fries are pretty standard, what really sets Milo's apart is their sweet tea.
The sweet tea they make is 100 percent authentic, and is actually so popular, people drink it by the gallon. While it might give you diabetes, it also will put a smile on your face. There's nothing that feels better on a hot day than ice cold sweet tea by the jug.
Once you try it at Milo's, you'll understand.
Taco Bueno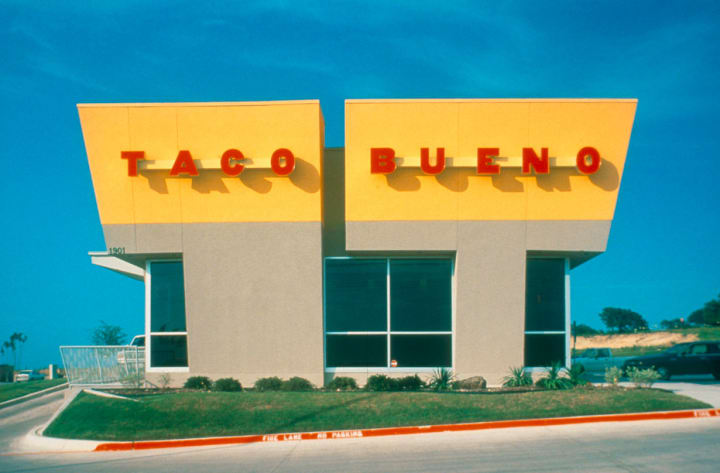 Another fast food chain adored by Southerners and featured on King of the Hill is Taco Bueno. Taco Bueno, as you can probably guess, is known for its great tacos, melty cheese, and chili-packed dishes.
What sets Taco Bueno aside from other fast food restaurant chains like Chipotle, though, is its portion size. At Taco Bueno, you will eat to your heart's content — all at ridiculously low prices, considering the high quality of food.
Expect massive portions, crispy tortillas, and some of the gooey-est, melty-est, and downright delicious food you've ever seen in your life.
Phillips Seafood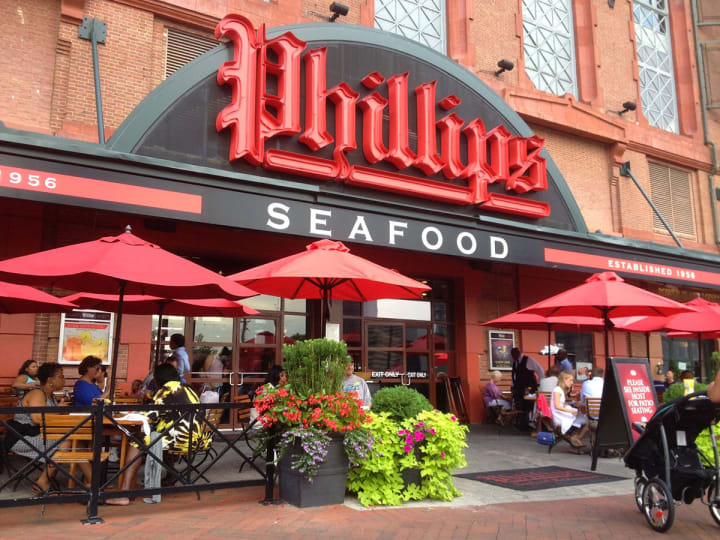 For many people who love the decadence that comes with Baltimore-style food, Phillips Seafood is one of the best Southern restaurant chains out there. Then again, I might be a little biased due to all the wonderful memories I had in these places.
Real Baltimore crab, plenty of Old Bay, and absolutely wonderful chowders are what make this such a great place to go. While they're definitely a pricier chain, they have potential to overtake a lot of competition in the seafood restaurant industry if they wanted to — and that's respectable in its own right.
Waffle House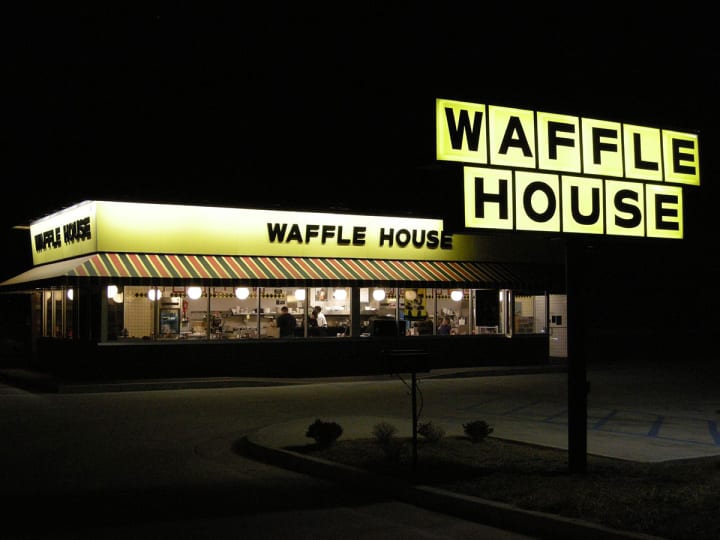 I hate to say it — and I really hate to say it, but the Waffle House is one of the best Southern restaurant chains out there. Yes, the signs look cheap and tacked together. Yes, the places always look dimly lit and resemble something you'd see in COPS.
However, their food is pretty good for breakfast, comes in large servings, and also happens to be open daily. It's also the unofficial restaurant chain of the South and is a favorite of a number of Dirty South rappers. So, I can't hate too much.
Truthfully, I dislike breakfast food and that has to do with my prejudice. I guess it's not one of the worst restaurants ever made. Most people like it for a reason.