Best Hot Plates to Buy
The best hot plates go above and beyond to deliver hot, delicious food that cooks up in no time.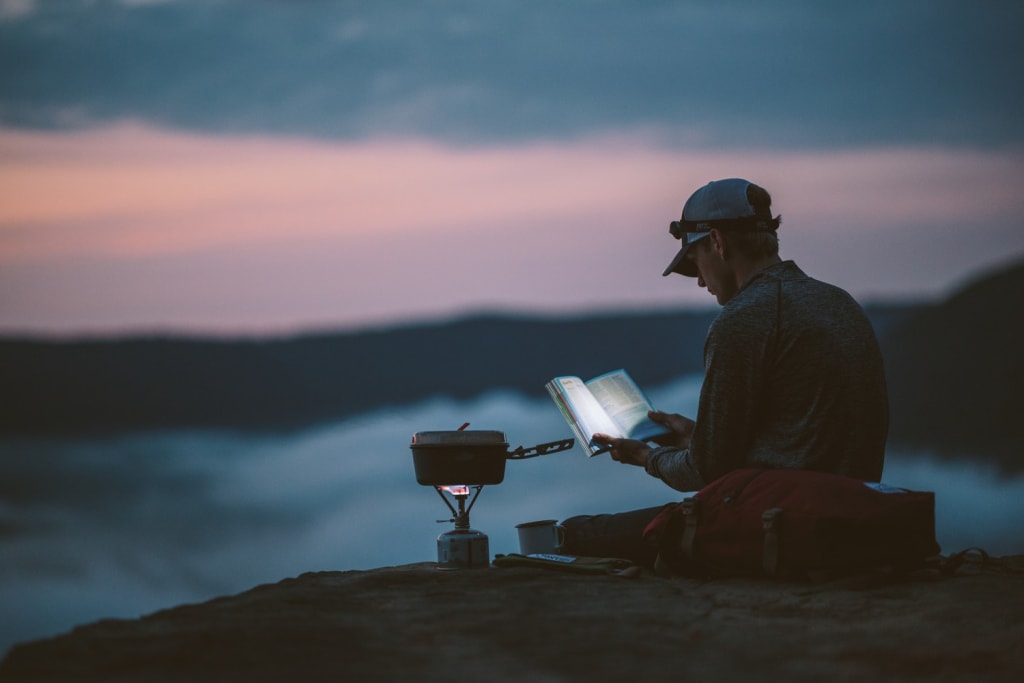 Image via Unsplash
Scope the best hot plates anytime you need to add a burner or two to your kitchen arsenal. Hot plates are also ideal for college students, boarders, and professionals who want to make a bowl of soup or a cup of tea in the privacy of their offices. Take a look at some top picks and figure out which electric burner is right for you.
For fast heat, precise cooking temperatures, and one of the smoothest, sleekest cooking surfaces you can ever hope to find, opt for the Max Burton 6400 digital hot plate. It's foolproof, and it's capable of cooking a versatile array of foods. Boasting 1800 watts, it has buttons for boiling, simmering, and more, making traditional pots and pans nearly obsolete. Consider getting it as a gift for a fresh-faced college freshman or make it a present for dad.
Not all of the best hot plates cost an arm and a leg. The CE 23309 from Continental Electric won't even set you back $20, but it's convenient, compact, and beyond economic. It's small and lightweight enough to travel easily, and the power levels aren't complicated—there are only three. You may not get the heat controls you get with more extensive appliances, but who needs all the bells and whistles to make a pot of ramen?
Don't let anyone tell you that induction burners cost more than their counterparts. The Nesco is less than $50, and for that, you get an easy to clean stainless steel base and safety features to spare. The cord is long, but the unit itself is hefty, so you may not want to travel with this hot plate. Give it a permanent place of pride on the counter, however, and you can even cook something as delicate as crepes.
You can't beat the IMUSA if you're on a budget. It's super cheap, so it has a few quirks, but they're manageable, and it's the perfect fall-back appliance. It gives you the opportunity to cook hot food in your dorm, your office, or any other room that deserves its own kitchen. It's an energy-saving model, as well. Once it hits the desired temperature, it shuts off, then automatically turns on again as it starts to cool. For that reason, however, unplug it when you aren't using it. Easy-to-use temperature settings are fantastic, but you don't want to risk the IMUSA turning on again accidentally.
You know the Cuisinart name. The brand has built a reputation that you can trust with any kitchen appliance, including a hot plate. This burner has a cast iron plate, which is easy to clean as long as you take precautions to uphold the integrity of the iron. Cast iron has a pretty fast heat time, but it makes up for any slowness with intensity—when it gets hot, it can do almost anything, and since the Cuisinart puts out 1300 watts, you can experiment with plenty of mini meals. It's an essential item every kitchen requires to feel complete.
BergHOFF has one of the best hot plates on the market, especially for minimalist tech-junkies who love the latest and greatest. While it costs three figures, this is one appliance that's worth spending over $100. It's the closest you can get to a full stove without actually owning one. Use it when you travel or go camping, or simply keep it in your dorm room. Given that it's capable of reaching 450 degrees, there's little the BergHOFF can't cook.
Duxtop has one of the best hot plates for dorm rooms. It poses less of a risk than electric cookers because it uses the induction method, and since it cooks via magnetic field, you can technically argue that it's educational and scientific. Besides, the slim, compact design blends in easily with all your other tech. Your Resident Adviser will never even know what's cookin' in your dorm room. Try it with some of the recipes from the best healthy cookbooks.
Rosewill has one of the top hot plates hands down due to the extras you receive. In addition to offering the precision temperature controls you expect from induction hot plates, it also comes with its own stainless steel pot. That's rare enough to warrant a buy on its own merit. The surface of the plate itself is crystal, which creates a polished, smooth surface. Five settings come pre-programmed so that you can effortlessly pick the perfect temperature, whether you want to warm up some milk, heat soup, or use your hot plate like a hot pot—all for less than $50 from most retailers.
Need an undercover cooktop with a sleek appearance? To be honest, you could easily tell a fib to your RA and claim this is nothing more than a portable scale. Duxtops's countertop burner looks like something you might find at IKEA, in that it's minimalist and subtle. You don't give up any functionality, however. In fact, because the Duxtop is an induction burner, setting a precise temperature is simple, and the unit heats up quickly.
Most of the best hot plates boast just one burner. Typically, that's more than enough. However, a double burner hot plate is a helpful addition to any kitchen, whether you live in a dorm, a small flat, or a sprawling house. Sometimes, you need more burners than the stovetop has to offer, but a single extra burner won't cut the mustard or saute the asparagus.
What do you do? You turn to BLACK+DECKER, one of the most trustworthy names in kitchen appliances. One burner boasts 1000 watts for serious cooking; the other has 500 watts, allowing you to cook with it or use it as a warming burner. The indicator lights are on as long as the burners are on, making it difficult to leave the hot plate powered on by mistake.
Now that you've learned more about the best hot plates, it's time to choose the one that's best for you. Which one is it? What's the first meal you'll prepare? Will it be homemade ramen?