Best Holiday Coffee Brands
'Tis the season for unique flavors from the best holiday coffee brands.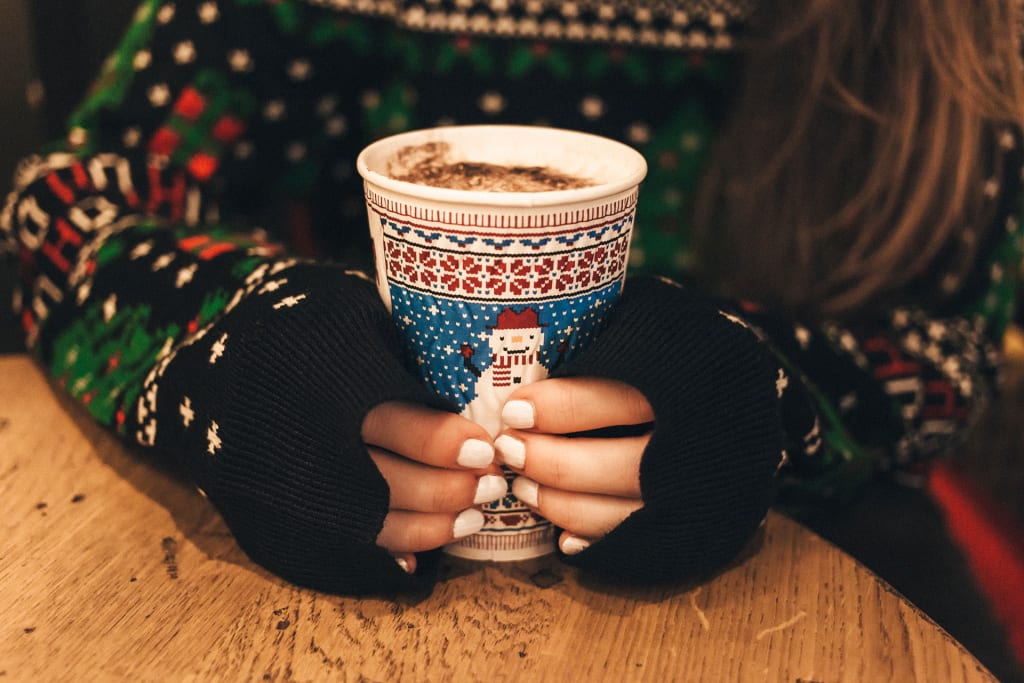 The holiday season brings with it delicious food, great times with family and friends, and some of the best holiday coffee brands and flavors of the year. There is nothing like a warm cup of coffee to compliment a holiday feast. Many coffee producers offer a new line of coffee flavors with each holiday.
There are many reasons to love the holidays and one of those is the new holiday coffees that are introduced each season from the best holiday coffee brands. These holiday coffee flavors offer a perfect compliment to any holiday meal or dessert. One sip and you are sure to feel the cheer that accompanies the holidays. Be sure to check out some holiday coffee from the best holiday coffee brands.
If you are in the spirit for a coffee as bold as the frigid weather that so often accompanies the holiday season, then look no further than Peet's Coffee Holiday Blend. Peet's uses their most prized Guatemalan coffee beans for this holiday special. This coffee carries a rich flavor, that has a hint of dark chocolate and spice. Holiday Blend is considered to be on the darker side, as far as coffee blends go, and is more akin to a french roast. Peet's Coffee has many blends that are popular among its followers, and the holiday blend is certainly one of the favorites. There is no doubt that this is one of the best holiday coffee brands.
Starbucks is one of the most well known specialty coffee producers in the world. They are known for being the main coffee brand that led to the rise in popularity of gourmet coffee, along with holiday coffee. Therefore, it is no surprise that every year they introduce a line of coffees specially made for the holiday season. They are well known for their Holiday Blend, with which they use 100% arabica medium roast coffee beans. The Holiday Blend has a mildly bitter flavor that will please any palate. Combine that with a sweet finish and that makes this one of the top flavors from one of the best holiday coffee brands.
With K-cup coffee makers all the rage, Keurig has made sure that customers using their coffee makers have holiday coffee flavor choices, as well. The more popular of the flavors from The Donut Shop is the Peppermint Bark blend. This coffee packs a peppermint flavor, similar to that of a candy cane, that will have you reminiscing about holidays of your youth in no time. Another of The Donut Shop's most loved flavors around holiday time is their holiday blend. If peppermint coffee is not your thing, you are sure to enjoy the holiday blend. The Donut Shop may be newer to the coffee market than some of the other popular brands, but they have left their mark as one of the best holiday coffee brands.
Pumpkin pie is a hallmark dessert in many households around holiday time. Taking from this idea, Green Mountain Coffee has come up with a Pumpkin Spice flavor that is as tasty as its dessert counterpart. When a fresh cup of this Pumpkin Spice is brewed up, it will fill your house with a wonderful aroma that will have you thinking that there is a pumpkin pie in the oven. Green Mountain has been around for many holiday seasons and many more to come if they keep producing great coffee flavors. If you want to try one of the best holiday coffee brands around, try Green Mountain.
Seattle was the origin of the dramatic rise in the popularity in specialty coffees, so it is no surprise that some of the best holiday coffee brands come from the city. Seattle's Best is one of the most well known coffee companies in North America, and they always have some unique flavors made especially for the holidays. One of their most loved flavors around the holiday season is the Toasted Hazelnut. If you are a fan of hazelnut coffee, then you might want to give this one a shot. Another holiday flavor is their Very Vanilla blend. This blend has sweet notes and a splendid aroma.
The Red Rooster Coffee Roaster is a relatively small coffee roasting company, but they produce some tasty blends, especially around the holidays. The company has a dedicated following, and one of the reasons is their great holiday flavors. Their Sweet Holiday Blend is one of the most well known of their holiday coffees and it is exceptional. The coffee is noted for its delicate, yet rich flavor, that has a mild sweetness to it. It is one of the top rated holiday coffee blends in the nation and deservedly so. The Red Rooster Coffee Roasting company is one of the best holiday coffee brands.
The award winning Olympia Coffee Roasters are known for their famous Holiday Blend. Like many coffee companies in the Seattle region, the Olympia Coffee Roasters have planted themselves among the top coffee producers in the world. Their Holiday Blend perfectly showcases the complex nature and wide variety of coffee flavors. This coffee has a smoky taste, that finishes with a note of sweetness. This contradictory flavor profile is sure to please any coffee enthusiast. This Holiday Blend is made from some of the highest quality coffee beans from Columbia, making it one of the best holiday coffee flavors.
If you are looking for a great holiday coffee brand from the east coast of North America then look no further than MadCap Coffee. MadCap Coffee has locations in Washington, D.C. and Grand Rapids, Michigan. Each year MadCap comes out with some terrific flavors that perfectly accompany the spirit of the holidays. One of their top coffee blends during the holiday season is their Holiday Fusion. This coffee does as the name suggests; it fuses many flavors into one delicious cup of coffee. Packed with a boldness, the Holiday Fusion manages to hide the complexities often associated with coffee, and the result is smooth taste that will leave palates craving more. MadCap is staking its place among the best holiday coffee brands.
You may have never heard of the Iridescent coffee company, but if their Winter Blend is any indicator of the quality of their coffee, you might start hearing about them more often. Their Winter Blend is specially crafted for those times spent with your loved ones around the holidays. The Winter Blend has rich notes of dark chocolate that provides a tart, yet semi-sweet flavor. Accompanying this dark chocolate flavors is a fruity flavor, brought about during the brewing process. Iridescent states that the coffee is meant to bring joy and cheer to the holidays, and there is no denying that this, one of the best holiday coffee brands, is bringing smiles to faces all over the globe.
Gevalia is a coffee company from Sweden that produces an assortment of coffee blends around holiday time. They have an already expansive selection of coffee flavors to choose from, and the addition of the holiday blends seems to make the assortment complete. One of the most popular blends from Gevalia during the holidays is their Peppermint Mocha. This coffee combines two flavors to make one distinct brew. Mocha is typically known as a coffee-like drink that has a chocolate flavor. When this creamy, chocolate flavor is combined with the spicy flavor of peppermint it provides a perfect contrast, and the result is a great holiday coffee from one of the best holiday coffee brands.