State by State
Best Food Festivals in Every State
Eat your way through the country with the best food festivals in every state. Who's hungry?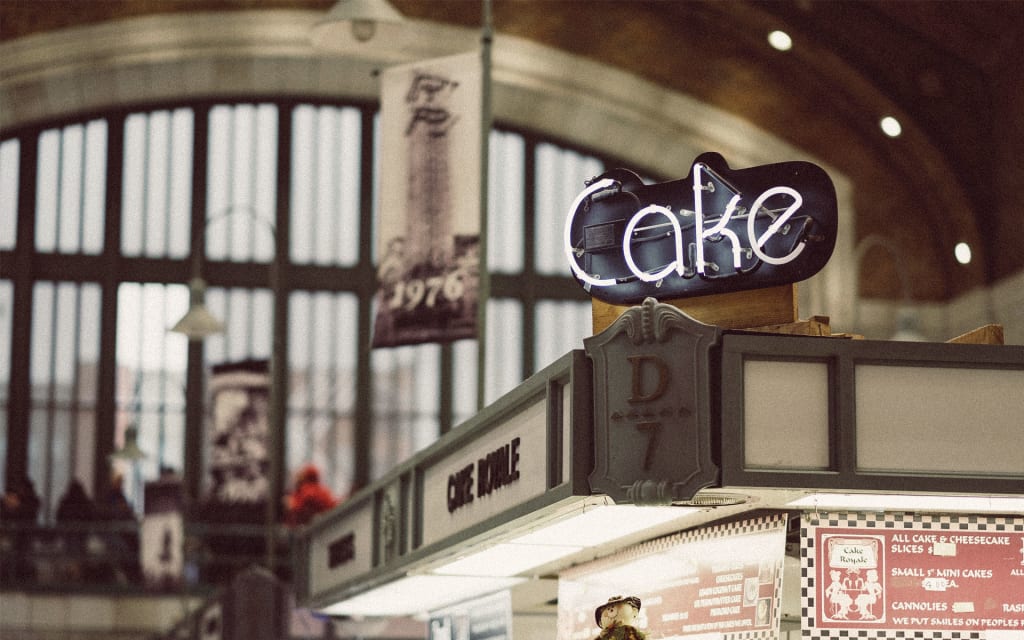 Pledge allegiance to the best food in the United States. Explore each state in the U.S. with foodie festivals representative of local cuisine and culture. From lobsters in Maine to applejack's in Nebraska, these food festivals showcase the best food in the country. Read on to find out which festival is the best in every U.S. state.
Alabama: Gumbo Gala
Try gumbo from up to 60 of the best cook teams in the state at the Gumbo Gala in Birmingham. Held in April each year there's something for the whole family, including a kid zone, at this foodie festival!
Alaska: Kodiak Crab Festival

Featuring one of Alaska's most iconic foods, King Crab, this food festival is typically held around Memorial Day weekend. Hosted by the Kodiak Chamber of Commerce, the festival includes tons of tasty buttery crab, contests, family games and much more!
Arizona: Flagstaff Chili Festival
This festival brings on the spice! Held in conjunction with three different cooking competitions, the first day is the Annual Route 66 Regional Chili Cook-Off and the second day is the Annual Arizona State Championship Chili Cook-Off. Attend the event to enjoy chili tasting and voting for the Peoples Choice Chili Winner!
Arkansas: Main Street Food Truck Festival
Enjoy food trucks galore in Downtown Little Rock as trucks span six city blocks on Main Street and Capitol Avenue. The festival features 58 food trucks and food carts, artists children's activities, beer gardens, and more!
California: California Strawberry Festival

Head to Oxnard, CA in May to kickoff the summer with the California Strawberry Festival. From celebrity chef demonstrations to rides and contests, this is one of the best food festivals in the U.S. Plus, proceeds go back into the community!
Colorado: A Taste of Colorado

Denver's Civic Center Park transforms into a foodie festival during Labor Day Weekend. The attractions include distinctive Colorado dishes and live music and entertainment, this isn't one to be missed.
Connecticut: Garlic & Harvest Fest
Garlic lovers unite! The Connecticut Garlic & Harvest Festival in Bethlehem, Connecticut, is paradise for the garlic obsessed. This October festival features garlic everything, live music, cooking demonstrations and lectures on garlic growing.
Delaware: Apple Scrapple
Delaware's apple scrapple showcases the state's finest agricultural products. This festival features some of the best local apples and locally produced scrapple from the RAPA Scrapple factory in Bridgeville.
District of Columbia: Brew at the Zoo

Raise funds for the National Zoo while having a blast at Washington, D.C.'s biggest and best beer festival held in July. Enjoy brews with unlimited beer tastings from more than 70 breweries, exotic animal encounters, live music, fare from popular food trucks, and a unique after-hours Zoo experience.
Florida: Marathon Seafood Festival
If you love seafood, hit up the Marathon Seafood Festival, the second largest Florida Keys event with over 21,000 attendees in 2016 and growing every year. Dine on great seafood while enjoying live entertainment for the whole family.
Georgia: Shrimp & Grits Festival
Jekyll Island serves up southern delicacies all weekend at the Shrimp & Grits Festival in September. Visitors will enjoy shrimp cooking competitions, family friendly activities and of course the pristine beaches of the southern island.
Hawaii: Waikiki Spam Jam
Hawaii has a love for the canned meat, SPAM®, and that love is put on full display at the annual Waikiki SPAM JAM®. The street festival along Waikiki Beach includes two stages of free entertainment, some of Hawaii's top restaurants, plus proceeds benefit the Hawaii Foodbank.
Idaho: Emmett Cherry Festival
Since the 1930s, the community of Emmett has gathered in June to celebrate the abundance of cherries in the county. Taking place during the second full week of June, the festival includes concerts and a carnival all within Emmett City Park.
Illinois: Naperville Ribfest
The Chicago suburb of Naperville shows off its best ribs each year at the Naperville Ribfest. In addition to delicious ribs, the festival also brings in top performers like Sheryl Crow.
Indiana: Maple Syrup Festival

This Indiana foodie fest is perfect for those with a preference for breakfast. The 47th annual Maple Syrup Festival in Wakarusa features homemade maple syrup recipes poured over heaping all-you-can-eat mounds of pancakes and sausages. The festival also offers entertainment for the whole family including life entertainment, stunt teams, animals shows, and more!
Iowa: Manchester Rhubarb Fest
Everything at this festival is focused on Rhubarb. In addition to sampling and tasting different varieties of the vegetable, visitors are also invited to join in for a Rhubarb run, a Rhubarb wine tasting, various Rhubarb contests and other Rhubarb activities.
Kansas: Kansas Food Truck Fest
The Warehouse Arts District in Lawrence, Kansas, transforms into a food truck park for the annual Kansas Foot Truck Festival. Try the city's best food trucks, plus enjoy music and art all benefiting local non-profit, Just Food.
Kentucky: World Chicken Festival
Pay homage to Colonel Harland Sanders, founder of Kentucky Fried Chicken, in Laurel County, the home of the Colonel's first and original restaurant established in the 1940's. This popular celebration takes place the last full weekend of every September, in beautiful downtown London.
Louisiana: Bridge City Gumbo Festival
Visitors at this world-famous festival will enjoy more than 2,000 gallons of gumbo in addition to other traditional Louisiana foods such as jambalaya and fresh seafood.
Maine: Maine Lobster Festival
Serving up the state's best known crustacean, the Maine Lobster Festival is five days of fun and food on the picturesque coast of Maine! This annual event takes place during the first weekend of August and has become an internationally-recognized celebration of local seafood.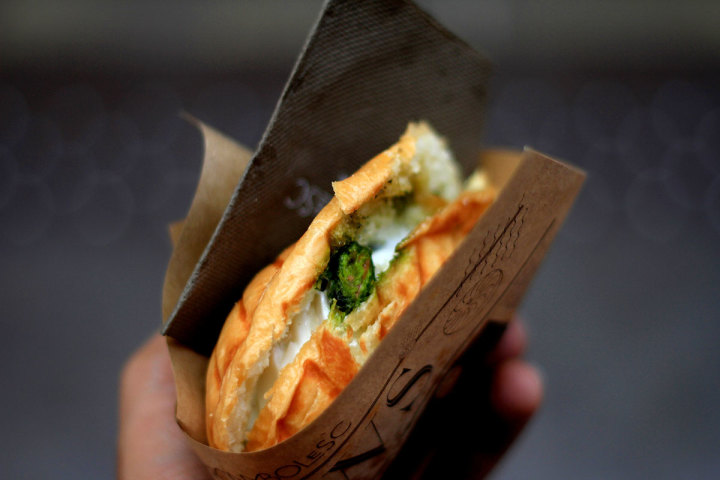 Maryland: Crab & Beer Festival
Crab cakes and football, that's what Maryland does! Add some beer to the mix and you're got a Maryland tradition. This festival is complete with over 60,000 crabs, lots of beer, arts & crafts, live music, family fun and much, much more!
Massachusetts: Wellfleet OysterFest

Sample Wellfleet's finest oysters and clams at this two-day festival in October. In addition to celebrating classic New England fare, guests will also enjoy arts and crafts, cooking demonstrations, fun activities for kids, walking tours, live entertainment, a road race, and the annual Oyster Shuck-Off competition.
Michigan: National Asparagus Festival

Head to Oceana County, known as "The Asparagus Capital of the Nation," to celebrate this well-loved veggie. This festival is the the longest running asparagus festival in the country!
Minnesota: Wild Rice Festival
World's Largest Wild Rice Festival is celebrated each year in the Deer River area. Founded originally to celebrate the abundance wild rice, the festival has expanded to include live entertainment, a parade and a flea market.
Mississippi: Crawfish & Music Festival

Spicy, boiled crawfish is the centerpiece of this family-friendly festival in April. Spanning two weekends, enjoy live entertainment and bring your appetite for regional favorites such as fried crawfish, crawfish etouffee, crawfish pies, smoked crawfish burgers, and many more!
Missouri: Rock n' Ribs BBQ Festival
Grab your best bib for rib eating for the Annual Rock and Ribs BBQ Festival! in Kansas City. Sample chick, pork and beef ribs while you enjoy more than 11 hours of live music!
Montana: Billings Strawberry Festival

Located in the streets of downtown Billings, the Strawberry Festival is ushers in summer with family fun. The festivities include arts and crafts, fresh strawberries, food truck fare, live street entertainment, and a 60′ strawberry shortcake created by the Chefs and Cooks of Montana.
Nebraska: Applejack Festival
Nebraska City's historic AppleJack Festival celebrates the kickoff of the apple harvest with apple everything including apple pie, apple cider, apple cider donuts, candy apples, caramel apples, apple fritters, apple salad and more! With more than six craft fairs, a parade, street dances, a classic car show, live music, and a three-day carnival this festival is always a blast.
Nevada: The Biggest Little City Wing Fest
This three-day festival in downtown Reno features great chicken wings from the west's best Enjoy live entertainment on outdoor stages, street fare vendors, a VIP Hen House and local celebrity wing judges!
New Hampshire: Annual WOKQ Chowder Festival

Enjoy New England's best chowder at the Annual WOKQ Chowder Festival. This festival kicks off the summer season with nearly twenty restaurants worth of piping hot chowder recipes to enjoy, live music and refreshing drinks. Plus, enjoy fantastic country entertainment all day long!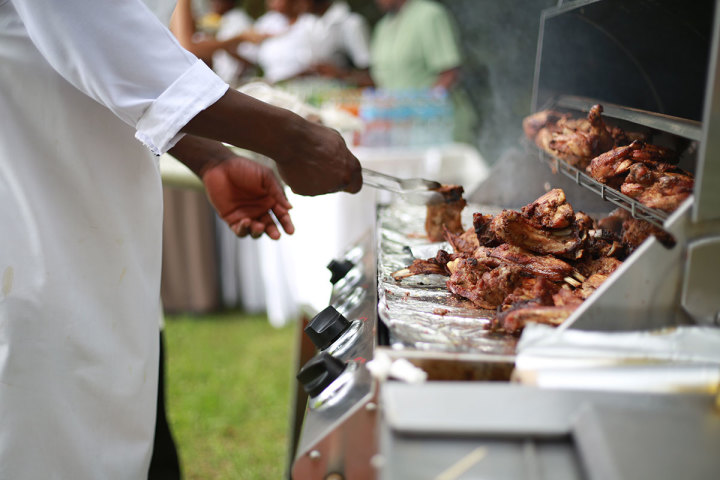 New Jersey: NJ BaconFest
New Jersey's largest bacon fest takes visitors to hog heaven. Chow down on two pounds of bacon at the bacon eating contest, watch live pig races and take a ride on Harley the Hog.
New Mexico: Hatch Chili Fest
Known for its famous hatch chilis, the village of Hatch celebrates spice during Labor Day weekend. The two-day celebration, which has been showcased on the Food Network and BBC, features chile recipes, chile ristra contests, artisan and food booths, and a carnival.
New York: The Bagel Festival

Experience all things bagel related at the Bagel Festival in Monticello. In addition to a wide variety of food and bagel vendors, visitors will also enjoy music, bands, artists, sculptures, a bagel parade, bagel contests, craft vendors, Mr. Bagel, Mrs. Bagel, Miss Bagel, and Mr. Jr. Bagel, the world's largest tie dye peace sign bagel, and more!
North Carolina: NC Peach Fest

Candor, NC's annual Peach Fest celebrates summer's favorite fruit with a parade, live entertainment, local peaches, arts & crafts, and of course, the best homemade peach ice cream in North Carolina!
North Dakota: Potato Bowl

The Potato Bowl is more than just a football game. Game week is filled with parades and celebrations including the world famous french fry feed with free french fries for all!
Ohio: Sertoma Ice Cream Festival
I scream, you scream, we all scream for ice cream! This summer festival is filled with fun and plenty of ice cream, too. Compete in the ice cream eating contest for bragging rights.
Oklahoma: Tabouleh Fest

The Tabouleh Fest in Bristol celebrates the local Lebanese heritage with the traditional Middle Eastern salad. Visitors will also enjoy traditional belly dancers, food, music and carnival rides. Tour the only two tabouleh factories in Oklahoma, participate in one of the premier 5K runs in the state and make sure to hit the popular tabouleh bar, where visitors can mix toppings into a bowl of tasty tabouleh.
Oregon: Chocolate Fest

Chocoholics, this festival is for you! This delicious festival showcases the best chocolate in the Northwest. In addition to sampling sweets, you'll also learn about the tropical cacao tree and how chocolate is made from bean to bar.
Pennsylvania: Franklin Applefest
Franklin's Applefest, hosted by the Franklin Area Chamber of Commerce, is held each in mid-October to celebrate all things apple! Take historic district tours of downtown Franklin, enjoy live entertainment and compete in apple pie baking and eating contests!
Rhode Island: Charlestown Seafood Festival
Dine on Rhode Island's best seafood including lobsters, steamers, chowder, fish & chips, lobster rolls, clam cakes, corn on the cob and a raw bar. Plus, enjoy a wide variety of arts and crafts on display, amusement rides, rock wall climbing, a car show and more!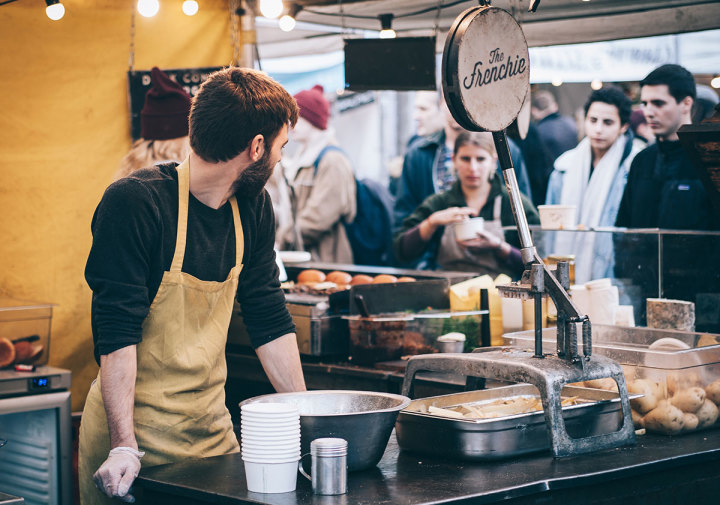 South Carolina: Catfish Festival
Feast away at South Carolina's Catfish Feastival. The annual event in Ware Shoals offers fun entertainment, arts & crafts, carnival rides, a special children's program, educational information, and of course delicious catfish.
South Dakota: The Great Downtown Pumpkin Festival

Enjoy harvest season in South Dakota with Rapid City's biggest festival, The Great Downtown Pumpkin Festival. Featuring a pumpkin catapult, giant pumpkin weigh-off, Downtown chef competition, Downtown pub crawl, the Regional Health and Scull Construction Kid's Zone, vendors and more!
Tennessee: Best Memphis Burger Fest
Chow down on burgers for a great cause at the Best Memphis Burger Fest. The annual fundraising event for the Memphis Paws, Inc., is a family friendly festival featuring approximately 40 cooking teams competing for the title of Best Memphis Burger, live music, a Kids' Zone, a catered VIP area, an official cornhole tournament, food trucks, a vendor merchandise area, pet adoptions and more.
Texas: WurstFest

Celebrate sausage and other German fare at this ten day festival in New Braunfels, Texas. Located near the headwaters of the beautiful Comal River, you'll enjoy good food, music, dancing, exciting carnival rides and games, German, Texan and domestic beer, and Bavarian style entertainment.
Utah: Food Fest Utah
This international food festival features local food vendors offering cuisine from a variety of cultures and ethnicities. The event also includes a specialty foods market, family fun zone, live music, beer garden, a community mural project and food demonstrations.
Vermont: Vermont Dairy Festival
Celebrate all things Dairy at Vermont's annual Dairy Festival. For more than 60 years, the Enosburg Falls Lions Club has hosted this festival which includes a scholarship pageant, fun runs, a dairy baking contest and even a milking contest!
Virginia: Taste by the Bay
Virginia is for lovers, especially when those are food lovers! The Tides Inn in Irvington, VA hosts the annual Taste by the Bay: Wine, Food, Arts and Ale celebration. Enjoy local brews, wines and get in the holiday spirit with this November foodie affair.
Washington: VegFest

This Seattle food festival is ideal for the non-meat eating types. With a focus on nutrition and healthy eating, this vegetarian festival offers more than 500 different food samples, cooking demos with renowned chefs and healthy eating tips from medical doctors.
West Virginia: Hot Dog Festival
This festival held in downtown Huntington each year celebrates the numerous hot dog businesses within the state. Bring your furry friends too, there are wiener dog races and more! This family friendly event also features live entertainment and even a 5K fun run.
Wisconsin: Green County Cheese Days
Say cheese! Celebrate all types of cheese at this annual celebration. Featuring parades, old-world traditional performances and of course, all things cheese!
Wyoming: Elkfest

Wyoming's annual Elkfest in Jackson Hole hosts a series of events including the BSA Annual Elk Antler Auction. Foodies should stick around for the chili cook off held on the final day of the festival.