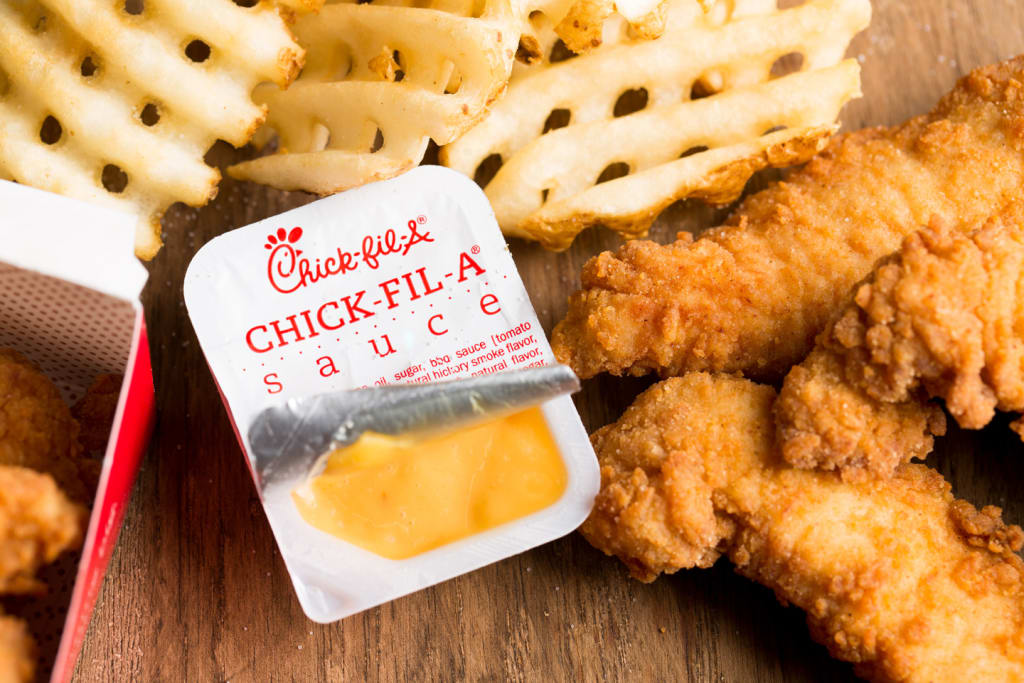 It's garnered somewhat of a cult following over the years: fast food condiments and their limited edition blends seem to have captured us all with their amazing tastes and unlikely duos, like spicy honey mustard and citrusy orange blends—they tried it all. From Jack and the Box to the big-name McDonald's, these one of a kind flavors can, unfortunately, only be found within history books. They're still discussed to this day for the very fact of their ingenuity and untimely goodness.
For a short time, these delicatessens were the difference between having average-tasting chicken and more exotic flavors and ingredients packed into the various condiments merely talked about today. While they may not be found on menus any longer, some blends can still be mirrored by using a variety of top secret ingredient-busters across the net; but it's simply not the same as having the best discontinued fast food sauces. Take a trip down fast food sauce lane with the most intriguing mixes and flavors ever invented for mass production...
Berry Balsamic Vinaigrette by Chick-fil-A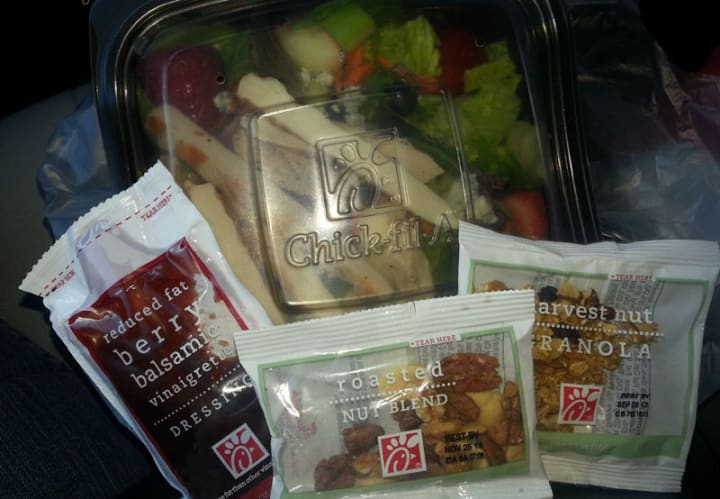 An interesting twist on the salad dressing, Chick-fil-A's memorable berry balsamic vinaigrette will go down as one of the most sweet-tasting, and otherwise strangest condiments to enter the list of best discontinued fast food sauces. This is one of the reasons why you should never eat at a Chick-fil-A; the single best sauce to give your salad new character is long gone.
Sadly discontinued back in 2016 with a fairly disheartening farewell given by the Chick himself, the amazing tastes of berry balsamic shall always be remembered, whether on a salad, or rather strangely dipped with chicken cutlets (which actually tastes pretty good, despite the fact you'll never get to try it).
Baja Sauce by Taco Bell
Taco Bell is well-known for their crazy flavors, whether it be dicing peppers into their various tacos, or crushing Doritos into their burritos, they love to kick it up a notch. This is the case with their baja sauce, which mixed onions, cumin, vinegar, black pepper, and jalapeño into one of the best discontinued fast food sauces.
The fast food chain didn't hesitate to disband this awesome sauce, however, for its inclusion among the Gordita and Chalupa was simply too good to keep alive. The only way you'll ever be able to taste this amazing condiment is if you either go back in time, or make a copycat that's simply nowhere near the same as the original. If you do go back in time, bring back some for me please!
Hot Mustard Sauce by McDonald's
All the hype over McDonald's Szechuan sauce seems to have left their other (better) condiments to the back of everyone's mind. I mean, does no one even remember the McJordan BBQ sauce? That's easily among the best discontinued fast food sauces, but nothing will beat their hot mustard.
While every may love their honey mustard untouched by spices of any kind, the McDonald's hot mustard was something of a mustard-lover's dream come true. It brought that famous spice and zest packed in their Szechuan (among other blends) and fuzed it with their tasty honey mustard for something almost magical. Just not as magical as Szechuan, I'm afraid.
Bacon Ranch Sauce by KFC
Ranch isn't all-too typical among condiments found at fast food restaurants, but it serves a brilliant purpose for KFC. Despite being long lost to time, the bacon ranch sauce by KFC proved to be among the best discontinued fast food sauces if only for being an unlikely mixture that ended up tasting superb.
Blending delectable buttermilk ranch with bacon-like smokiness added a new variety to the all-too familiar ranch flavor. Obviously, released at the same time as the orange ginger, the bacon ranch was far more suitable for their extra crispy tenders, but that doesn't mean the former was any less good. They ended up both being among the best discontinued condiments from fast food restaurants (to return hopefully soon).
Mulan Szechuan Sauce by McDonald's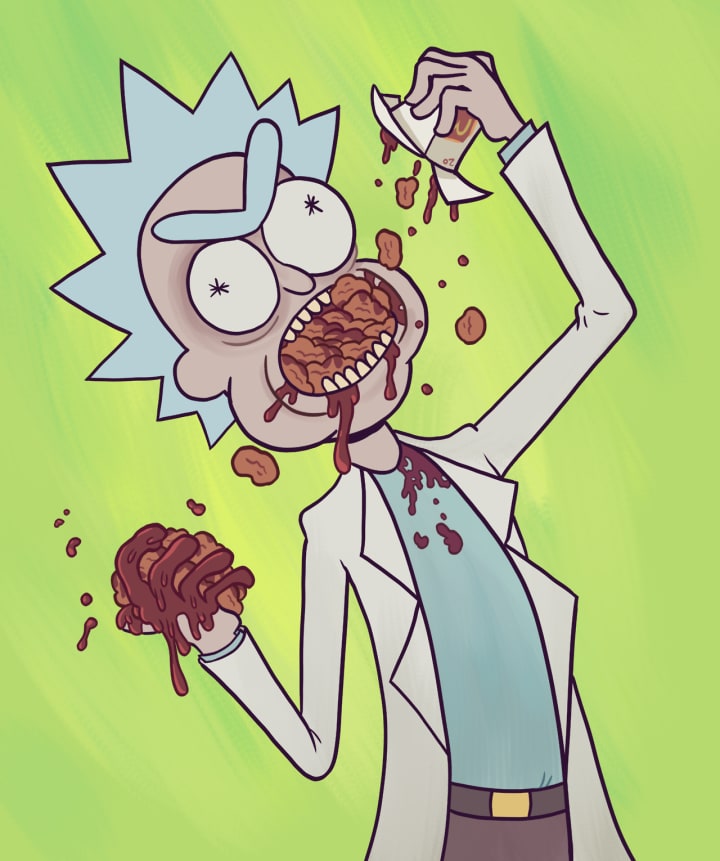 Thanks, in part, to raunchy animated TV show Rick and Morty, the highly forgotten Mulan Szechuan sauce from the 1998 McDonald's menu was recaptured by many, but not all taste buds were happy. It was even rereleased this week, due to so it's level of recent fame, only to leave fans fairly disappointed.
Despite many an angry crowd, the Szechuan sauce was a once in a lifetime mixture of amazing flavors that took dipping to a whole new level. For this, and many more reasons, McDonald's Szechuan sauce remains one of the best discontinued fast food sauces (and hopefully remains discontinued for Rick and Morty fans' sakes).
Onion Mayo Sauce by Jack in the Box
Amid their "Declaration of Delicious" campaign, Jack in the Box brought along a whole assortment of new tastes and flavors to their variety of burgers and menu options. While the "Jack Washington" iterations made these massive overhauls a joy to watch, the onion mayo sauce that came out of it was probably one of the best-tasting enhancements they achieved in 2016.
Though it may be one of the best discontinued fast food sauces, stressing that discontinued part, it's one of the most out of the blue chains to enter the battle. Who would have ever guessed, out of all places, that Jack in the Box would have had one of the best condiments in the history of condiments?
Roasted Jalapeño BBQ Sauce by Burger King
Doesn't this sound enticing? The roasted jalapeño BBQ sauce was one of the most interesting fast food condiment, before being discontinued. Now, it remains as among the best for mixing flavors of onion and garlic powder with Worcestershire sauce, paprika and, of course, jalapeño.
It's not something you'd expect from the best discontinued fast food sauces, but it surely rests among them. Hopefully BK will get the hint and bring back this once in a lifetime flavor, but that's highly doubtful.
Ghost Pepper Sauce by Wendy's
More adamantly known by their line of ghost pepper fries, Wendy's ghost pepper sauce is easily among the best discontinued fast food sauces for its wild spice and mix of bold, spicy flavors.
If you love the spicy, Wendy's ghost pepper sauce was once of the most tasty sauces for twisting the all-too familiar cheese fries and kicking them up a notch. Back in 2012, Wendy's was moving into the spicy direction with their jalapeño fresco spicy chicken sandwich, in addition to the ghost pepper fries that brought the sauce its fame. In my opinion, this is fast food done right.
Orange Ginger Sauce by KFC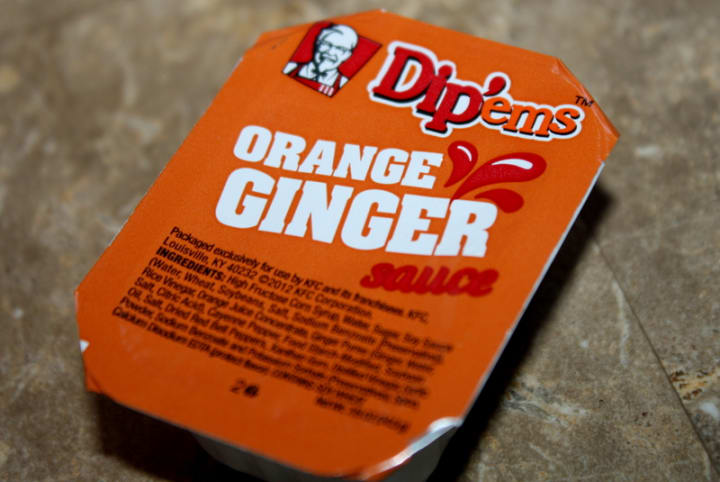 Made up mostly of carbohydrates and 220 milligrams of sodium, the orange ginger sauce was once among the best KFC menu items, despite being simply a condiment. Either way, orange ginger proved to be something different, which is why its among the best discontinued fast food sauces.
The limited edition Dip'em blend was one of the best condiments for Extra Crispy Chicken Tenders, bringing a hint of heat with orange zest that was unlike any other citrusy sweet sauce around.
Lava Sauce by Taco Bell
Released in 2008, Taco Bell's lava sauce was enough to make the entire fast food place erupt in flames—it was that good. First added to their Volcano Taco, the lava sauce was far more than a simply oozy, great-tasting cheese mix. It was heaven.
This why it's among the best discontinued fast food sauces; it was like a mixture of the powdered cheese from Kraft Macaroni & Cheese blended with cayenne peppers and a little bit of mayo. At 800 Scoville units, the lava sauce was (and still technically is) the hottest sauce at Taco Bell.
Kung Pao Sauce by Burger King
Burger King is famous for being one of the biggest rivals with McDonald's, which even dips into the best discontinued fast food sauces, like their Szechuan remake the Kung Pao sauce. There's even an online petition to bring the famous sauce back!
It was nowhere near the same in flavor or texture as the former, but Kung Pao is still easily among the best of the best. Made with a mixture of soy sauce, garlic, red bell pepper, sesame oil, and rice vinegar, the Kung Pao phenomena is, unfortunately, left to taste bud memory.
About the Creator
A cosmic adventurer rendering wayward letters into infinite lengths of conception and prose, like quantum streams of pneumatic information
Reader insights
Be the first to share your insights about this piece.
Add your insights