Bacon-Wrapped Backstrap
For the bacon lover in you.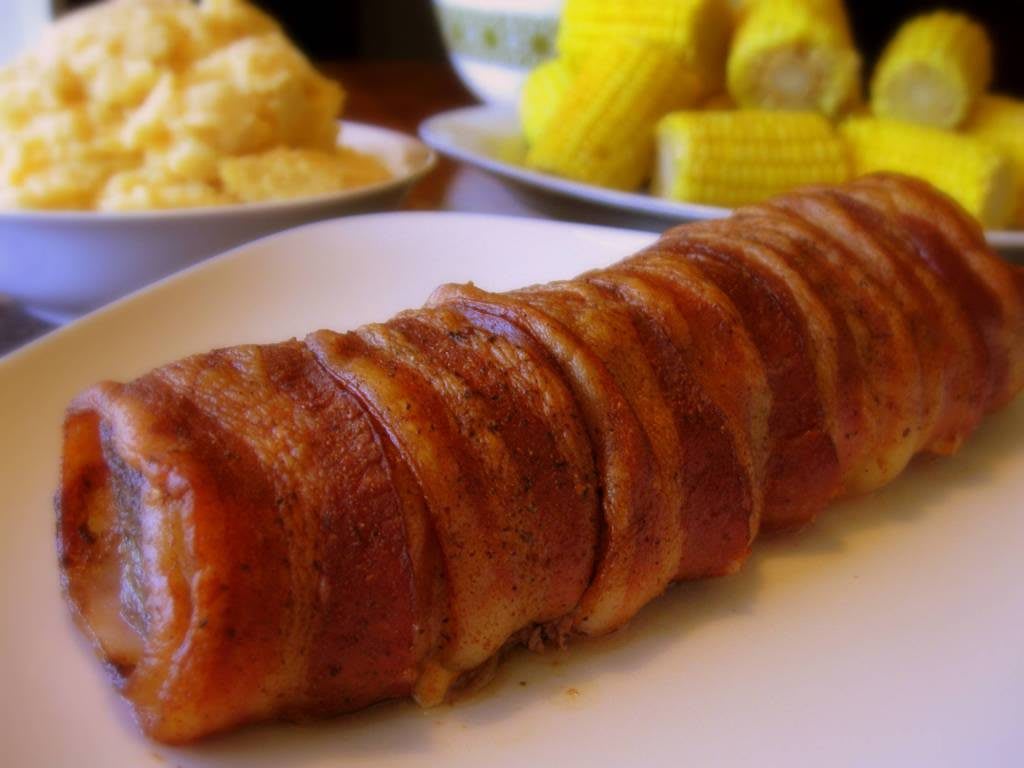 Bacon-Wrapped Backstrap by Amanda Payne
A simple Bacon-Wrapped Backstrap seasoned with salt and pepper, wrapped in bacon, and baked in the oven until crispy perfection. This is the ideal recipe for the bacon lover.
Serves: 6
Serving Size: 1/6 of Bacon-Wrapped Backstrap
Calories: 267
Fat: 8 g
Carbohydrates: 0 g
Bacon-Wrapped Backstrap Recipe
Ingredients:
(1) 2-pound venison backstrap
6 pieces of thin bacon
Dash of salt
Dash of ground black pepper
Getting It Done:
First, place the oven rack in the center and preheat to 350°F.
Pat the backstrap partially dry. This makes it easier to wrap. Sprinkle it with a dash of salt and ground black pepper.
Start at one end and wrap a piece of bacon around the backstrap, keeping the end piece of the bacon under the backstrap.
Continue wrapping until the backstrap is covered in bacon. Sprinkle with a little dash of salt and ground black pepper.
Bake or grill, for rare about 15-20 minutes, for medium about 25-30 minutes, well done, about 35-40 minutes.
If you bake this, once you're done baking, to help crisp the bacon, you can turn the oven to broil and turn the backstrap occasionally to crisp it all around. If you want, you can also place the backstrap in a heated medium-high frying pan or on the grill and heat just until crisp.
Serve with a smile and enjoy!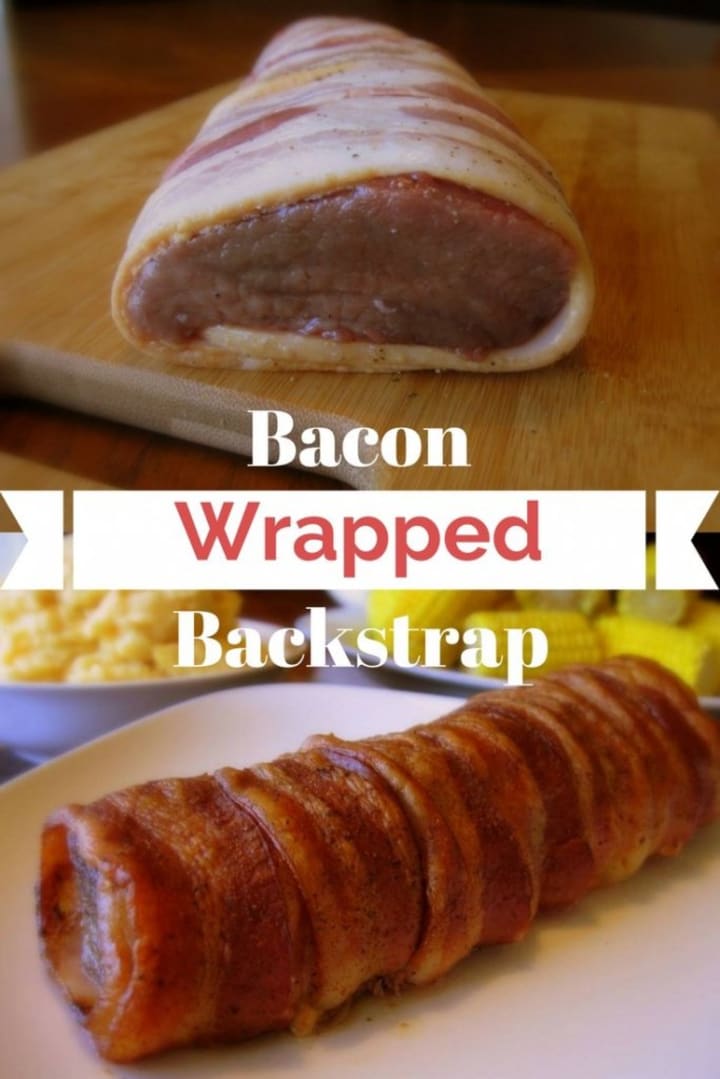 I kept this recipe simple, but you can flavor your backstrap up in various ways. Use any spices your heart desires. I personally love to use garlic pepper. Cajun spices are pretty amazing too. You can even marinate the backstrap before wrapping it in bacon. Italian dressing and Teriyaki work wonderfully as venison marinades.
This is delicious served with corn on the cob, mashed or baked potatoes, macaroni and cheese, and biscuits. The possibilities are endless. Slice it up and arrange it over a salad. Serve it with crispy French fries, or try it with scrambled or fried eggs.
Not all backstraps are the same size, thickness, or length. Therefore, the cooking time will vary. Cut the backstrap into sections. Try to keep the sections close to the same size and thickness throughout. If not, it will bake unevenly.
Also, if you have a small backstrap, you might want to cut the cooking time down. You do not want to end up with an overcooked backstrap. Using a thermometer helps a lot.
Rare is about 125, medium 145, and well done is 160.
When ready to serve, slice the backstrap on each circle of bacon–in other words, use the bacon as a guide to cut the backstrap. This way, everyone gets an equally sized piece, and it is easier to calculate the nutritional facts.
Sharing is caring. Please share my recipe if you enjoy it. I appreciate your support very much.
Would you like more delicious recipes? Take a look at my Venison Foil Packets or my Heavenly Tenderloin Bites recipe below.
Maybe you have a sweet tooth and need something sweet. Try my No-Bake Oatmeal Candy recipe.
This Bacon-Wrapped Backstrap recipe was originally published at deerrecipes.online. I am the owner of that recipe website. I am in the process of moving all of my recipes to Vocal.Media. Please bear with me during this transfer. I appreciate my readers more than I can express.
Check out my author profile on Vocal.Media if you are looking for more recipes. Please consider subscribing to me, Amanda Payne. It is free! I will be posting many more recipes in the future.
Likes, pledges, and tips are welcomed and appreciated but not necessary. You can also find me on Pinterest and Rumble.