Axe Soup
Making something out of nothing: A tale of Russian ingenuity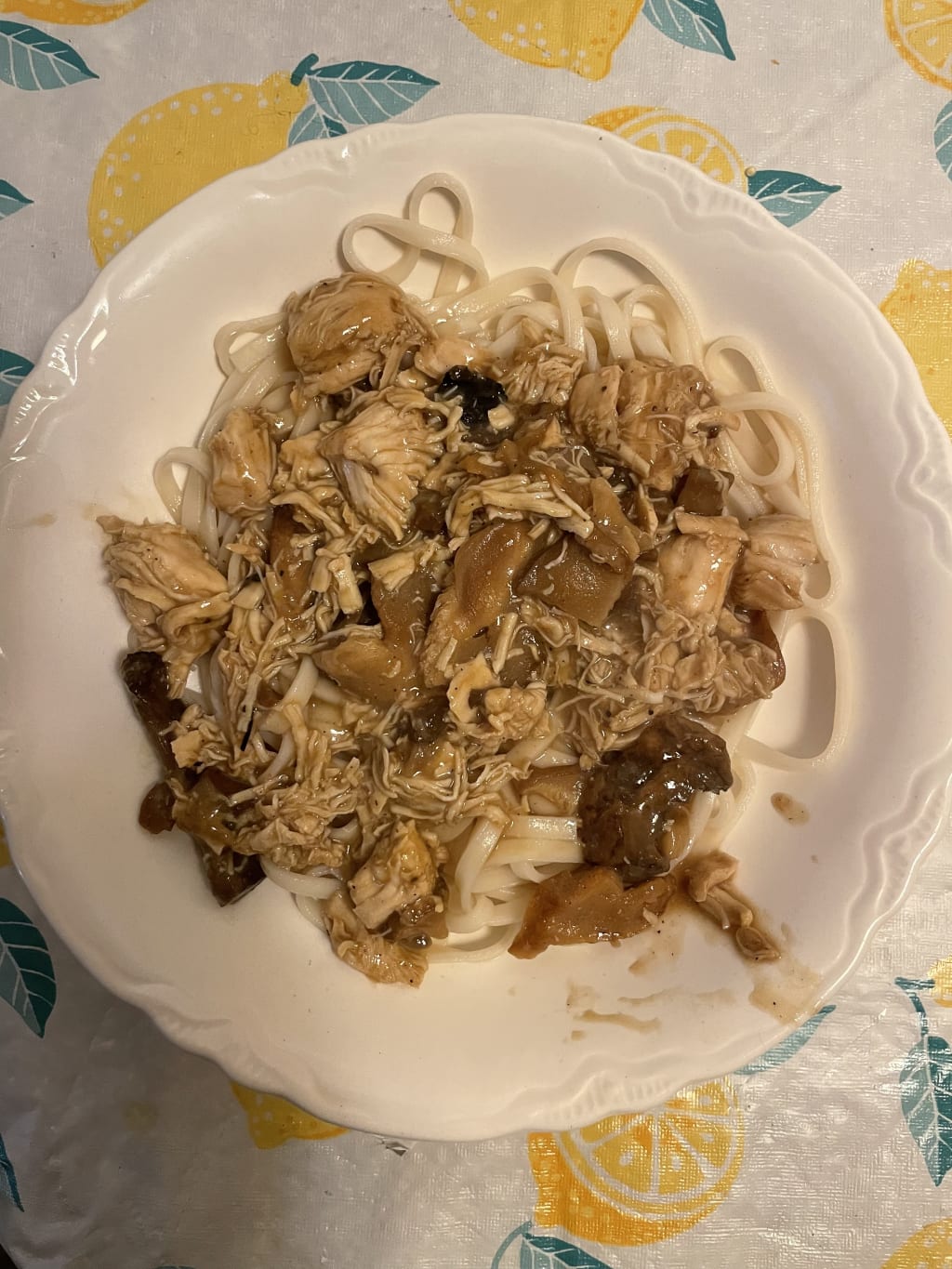 Chicken Marsala with Mushrooms and Rice Noodles
I came back to Pennsylvania from a winter break in the south right before the big snow storm hit yesterday. One of the biggest disadvantages of doing that is that I'm low on food supplies and don't want to venture outside even for the necessary grocery shopping. First, it's too cold and the snow is 15 inches high. Second, it's MLK Day and I'm not sure if anything is open. Walmart, probably. Third, I don't even want to take my car on the snowy road.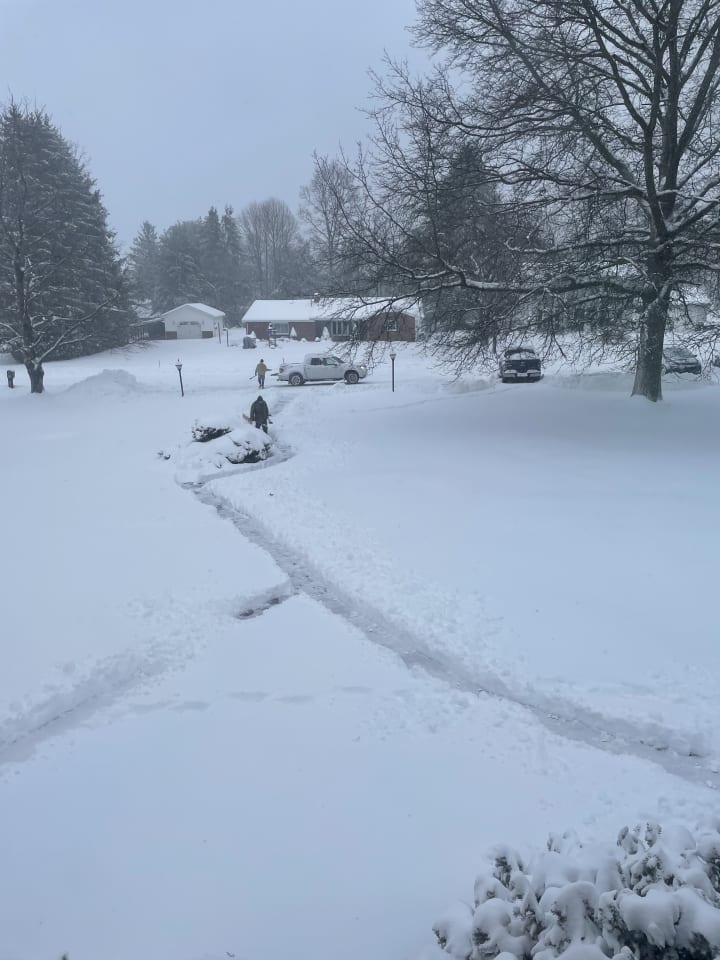 However, I did have some chicken breasts in my freezer, Marsala sauce, and dried mushrooms in my pantry. So I soaked mushrooms in salted water for about 30 minutes and slow-cooked chicken marsala. I added the mushrooms to chicken marsala for the last 30 minutes of cooking and served it on a bed of rice noodles. I could have done better with the presentation, but I'm cooking for one and she doesn't really care, is just hungry :). It turned out pretty tasty, if I may say so myself. It also reminded me of an old Russian fable (most probably from the time of Napoleonic wars) about cooking something out of nothing. It goes like this:
AXE SOUP
A hungry soldier was quartered with a stingy and mean old lady. She couldn't disobey the tzar's order to give the soldier a roof over his head but when he asked if she could give him anything to eat she replied that she herself had nothing to eat for days. The soldier suspected it was not true. So he tricked the woman by promising to cook a soup out of nothing but the axe he had under his belt.
Intrigued, the old woman brought him a big pot filled with water. The soldier put the axe into the pot, set the pot onto the burning stove, and brought it to boiling. He then tasted the water with a spoon, and said, "It's already good, but do you by any chance have a little piece of meat, to enrich the base?"
The old woman brought him a piece of smoked meat, he added it to the soup, and after a couple of minutes tasted it again and said, "It's so much better now, but do you happen to have an onion and potatoes?"
The old woman ran to her cellar and brought him one small onion and two big potatoes. He chopped the onion, peeled and cubed the potatoes and added them to the soup. Some time later he tasted the soup again and said, "This soup looks kinda pale. Do you have a small red beet to add color to it?"
The woman fetched a small beet. The soldier cut it into small pieces and added it to the soup. He then stirred it a little more, tasted it again, and said, "Hmm, this excellent axe soup begs for some carrots and tomatoes. Do you have any?"
Curious, the old woman rushed into the cellar again and brought back a carrot and a couple of tomatoes. The soldier chopped and added them to the soup, stirred it for several minutes and then said, "It would be nice if you could shred some cabbage for this wonderful axe soup!"
The woman obliged. He added cabbage, stirred the soup for about three minutes, tasted it again, and said, "Now it only needs a little salt, black and red pepper, green onions, dill, and a couple of bay leaves to bring out the axe flavors!"
The woman fetched everything, he spiced up the soup, set it off the fire and said, "Let's give it five minutes to sit, the axe needs to marry all the other soup ingridients!"
The soldier then ordered the old woman to set two soup plates and shared the soup with her. She loved it and said it tasted very much like borsch. When they both finished the soup, the old woman asked, "Aren't we going to eat the axe?"
Amused, the witty soldier replied, "Of course, but like any soup, it's better on the second day. We'll eat it tomorrow!" And next day, he was ordered to the frontline and took the axe with him.
*****
Now, some Russians may point out that the original version of this tale involves not a soup but rather a porridge. It is true, but I like this version because it also has a simple truncated recipe for the Russian borsch. A more elaborate step-by-step recipe of an authentic borsch can be found in my Soups of the World story.
About the Creator
Avid reader and occasional writer of satire and dystopia under a pen name of my favorite wild cat.
Reader insights
Be the first to share your insights about this piece.
Add your insights