5 Must-Have Trader Joe's Vegan Holiday Items To Keep It Festive From Home
Tasty Vegan Treats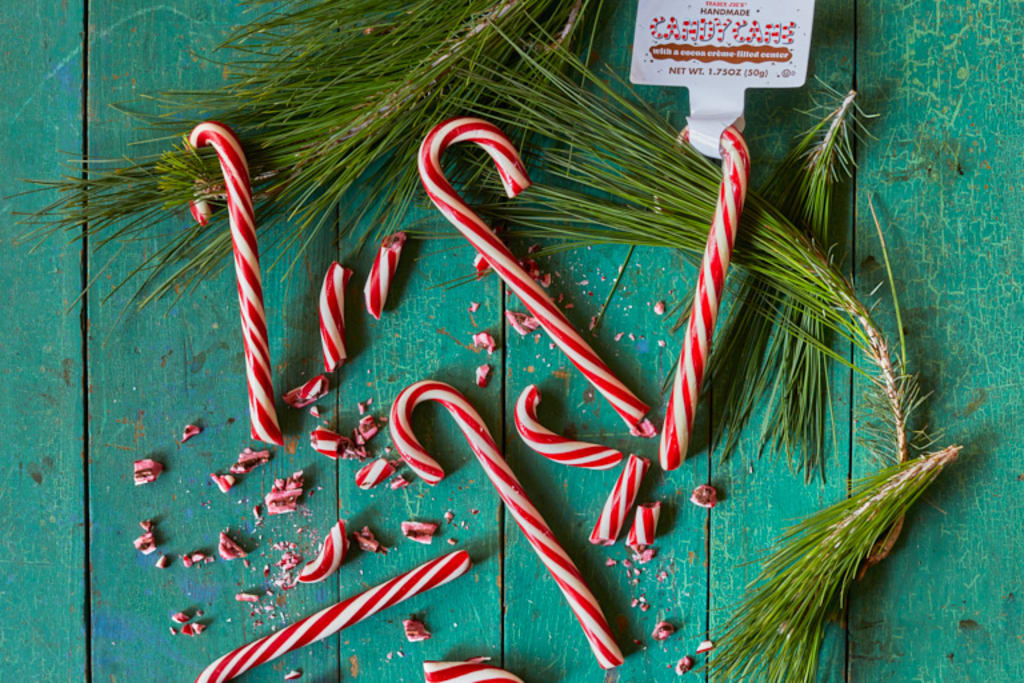 Holidays are of course looking really different this year due to COVID, which is a bummer, but I always remind myself that life is what you make of it! So, just because we can't spend the holidays with the family and friends we usually would, doesn't mean we can't enjoy ourselves a little fun from home.
Food always puts me in a festive mood, but as a vegan it can be a little more difficult to find the right stuff. Luckily, I've been vegan for five years and I can say that there is definitely a wider selection now than five years ago. And I know the best place to have your vegan dreams come true is none other than - Trader Joe's!
Trader Joe's improves their vegan selection every year and I'm always so impressed. If you're newly vegan, or you're hoping to try something new this holiday season, then allow me to tell you about my five favorite vegan holiday items that'll keep things festive, even from home.
Disclaimer: Trader Joe's products vary depending on where you live so you may have different selections.
Festive Tortilla Chips - $2.99
Honestly, I'm surprised I still have any of these left to snack on. Tortilla chips are my absolute favorite go-to snack and now Trader Joe's has elevated the classic corn chip to this fantastic holiday themed snack with an interesting twist. The chips come in shapes of trees, stockings, and bells but they're also colored in green, red, and white (respectively) in typical Trader Joe's fashion - with natural vegetable colors! That's right, there's kale, spinach, and beet powder added to these chips to give them their amazing colors which means you not only get to enjoy tortilla chips, but you also get a bit of a health boost too! Win-win!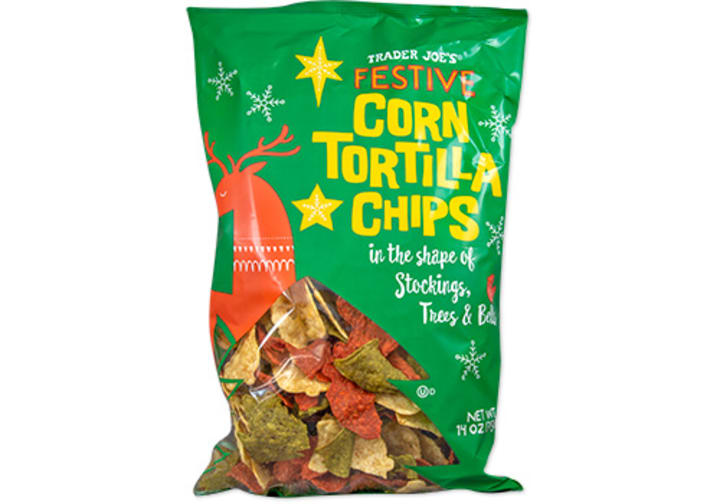 Almond Nog - $2.99
Eggnog used to be something I really loved when I wasn't vegan (you can judge me, it's fine), but it never failed to make me feel gross after just one glass (thinking back, it was actually a pretty disgusting drink). But Trader Joe's Almond Nog is everything but a bad memory. It has the same delicious flavor of eggnog but doesn't have the same thick consistency. It manages to be very light and won't weight you down. You should also try the chocolate peppermint almond beverage or, if you can find it, the cocoa peppermint almond creamer; but I like this one the best.
Candy Cane Joe-Joe's - $2.99
If you celebrate Christmas, this might just be the perfect snack for Santa if you're feeling a little lazy - that is, if he's still coming (has anyone figured that out yet?). Even if you don't celebrate Christmas, you'll still want to leave a plate of these out for your own midnight snack because they're just too delicious. Joe-Joe's are the Trader Joe's Oreo (but better) and they always have a flavor to match the time of the year; for the holidays it's candy cane. Every bite is filled with invigorating peppermint and crunchy candy cane pieces - so good! I don't feel quite as guilty for eating a whole sleeve of these, but maybe I should...
Vegan Gingerbread Loaf - $4.29
If you've never tried the Vegan Banana Bread from Trader Joe's, then you're not ready for this conversation. This was the most surprising find this year because I've never seen a gingerbread loaf before, but maybe I just don't eat enough sweets (yeah right). In any case, this was my first time eating anything gingerbread related since going vegan and it blew me away! Just like traditional gingerbread, this loaf has the hearty molasses and energizing ginger flavor you'd hope for. It's super moist and on top, the brown sugar crystals add a nice texture to every bite. I'd suggest pairing this with Trader Joe's Winter Wake Up Tea as a very delicious way to start your day!
Breaded Turkey-Less Stuffed Roast with Gravy - $12.99
Finally, we conclude with the most exciting item on this list - fake turkey! Meat alternatives aren't usually something I bother with, but when I saw this in the store, I knew I had to try it. I tried this delicious faux meat during Thanksgiving and it's really something else. The roast is made from wheat germ and surprisingly quite "meaty" in texture without tasting too familiar to real meat. Also, the stuffing perfectly complements the roast with wild rice, cranberries, onions, and celery. It comes with vegan gravy which was also tasty!
I wish I could say it was moist but, I forgot to let it thaw out the night before, so my roommate and I had to cook it, cut it, and then cook it some more before it was done... Make sure to read the instructions.
And there you go, five vegan holiday items from Trader Joe's that'll give you festive spirit no matter where you're spending the holidays. I hope you get to try them and that they're as tasty for you as they were for me!
Thank you for reading - stay safe and healthy out there and remember to be respectful of others.
If you enjoyed what you read, then please share, leave a like or a tip, or check out some of my other writing by clicking on my profile icon. Thank you for your support, I truly appreciate it!
Follow me on Instagram or Twitter - @doitlikederk