10 Reasons You Need to Invest in a Better Blender
So you need to be convinced to invest in a better blender? We've covered 10 reasons, but which is the best on the market?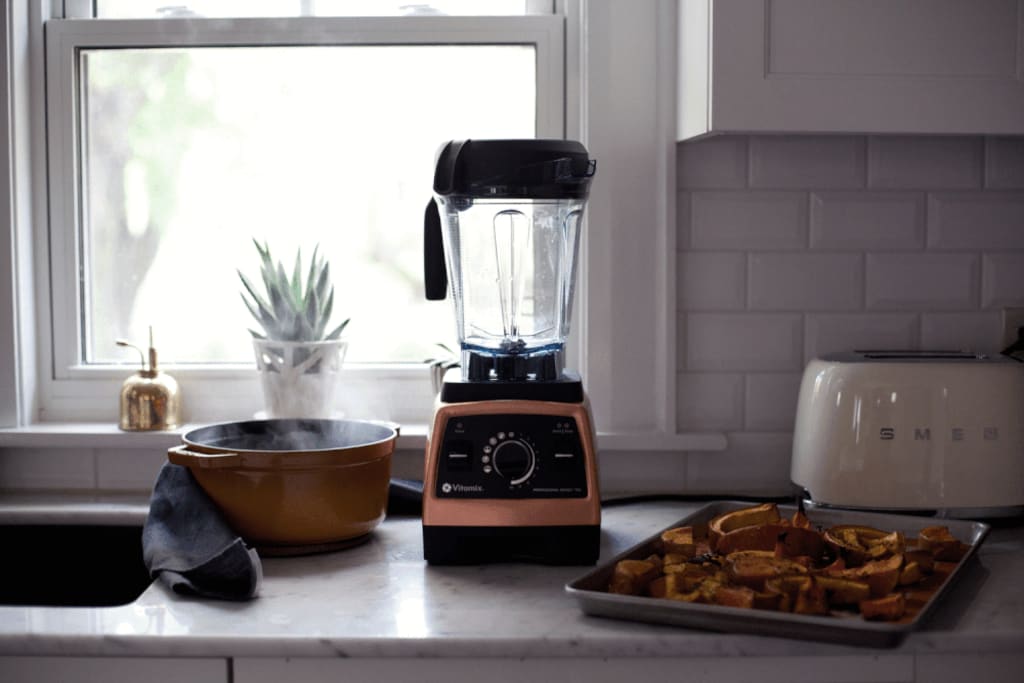 Your blender is likely sitting in your cabinet right now, unused, and under appreciated. That's because out of date blenders can only provide their users with so many options: smoothies, milkshakes, baby food, and maybe a few other boring mixtures like this.
We bet you didn't know that you can make hot, ready-made soup with a brand new blender, did you? We can guarantee your old blender can't do that. Imagine what other opportunities are provided by a brand new addition to your kitchen.
From creating all of the frozen treats your heart desires to even mixing batter and dough in your new blender, by the end of this article, we can assure you will have 10 new reasons why a brand new blender should be in your shopping cart.
Hot Soup Without a Stove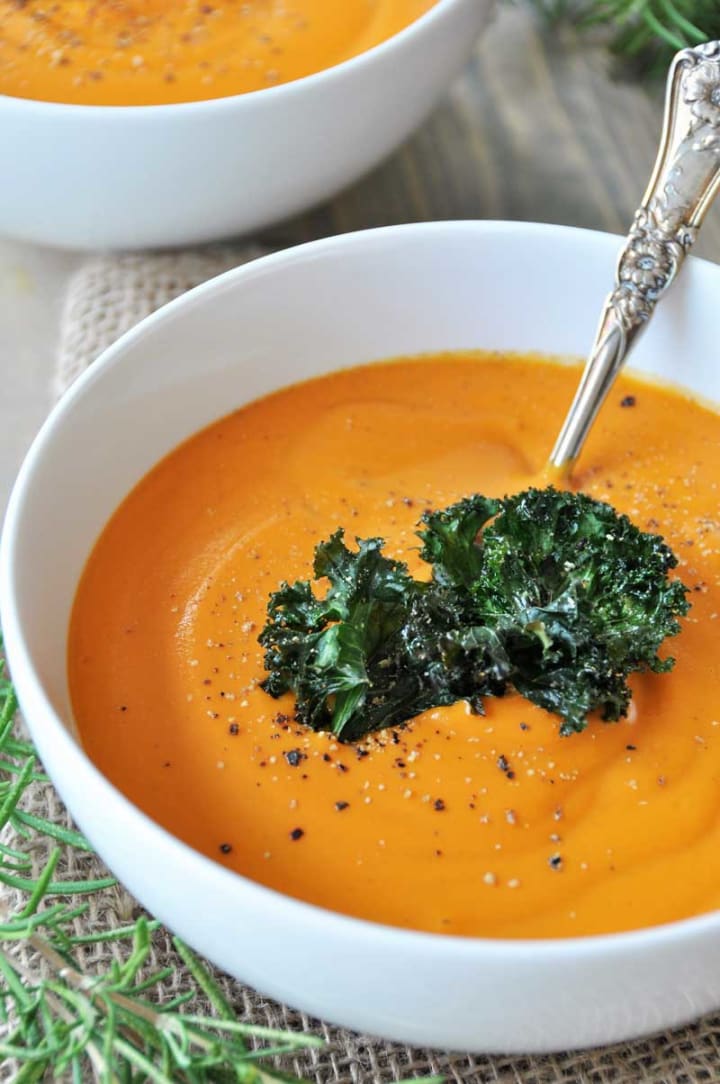 Make steaming-hot soup without a stove? Sign us up. First, on our list of the reasons why you need to invest in a better blender is that soup is now made easier and faster. The friction between the blades of a brand new blender will let you bring soup to serving temperature right in the container.
Say you're craving a creamy broccoli soup; add your vegetables into the blender, allow the friction to heat up the contents, and simply blend the mixture together. Blend them until fine, and add them to a pot with broth if you don't want it to be fully creamy. If you don't mind some texture, you've got a ready-to-serve bowl. If you bring your blender with you to college, making soup with it is one of the ways to cook in a college dorm; only ingredients and an outlet are needed.
Frozen Treats in Seconds
When you think of a blender, you might think of just smoothies and juices, but you can also make a ton of frozen treats as well. As one of the best reasons to invest in a better blender, don't be afraid to get creative with your snack opportunities.
For example, frozen desserts, "nice cream" (with frozen bananas, milk, and protein powder,) and of course, smoothies, are great possibilities to create in your blender. Pop your frozen ingredients in the blender, and you'll have a ready-made treat in seconds.
Grind Nuts, Coffee, and More
To grind coffee with a blender, first decide how finely you want to grind your coffee beans. Then, pour your coffee beans into the blender and grind! It's as simple as that. About a handful of beans will equal two tablespoons of ground coffee. Once you've completed your grind, pour the grounds into the filter of your coffee maker, and follow the normal method of brewing your coffee.
If you don't have a food processor to grind your nuts, turn the machine on and off quickly a few times in order to get the nuts to your desired size. As a fast way to get the job done, you'll love this method.
Mix Batters and Dough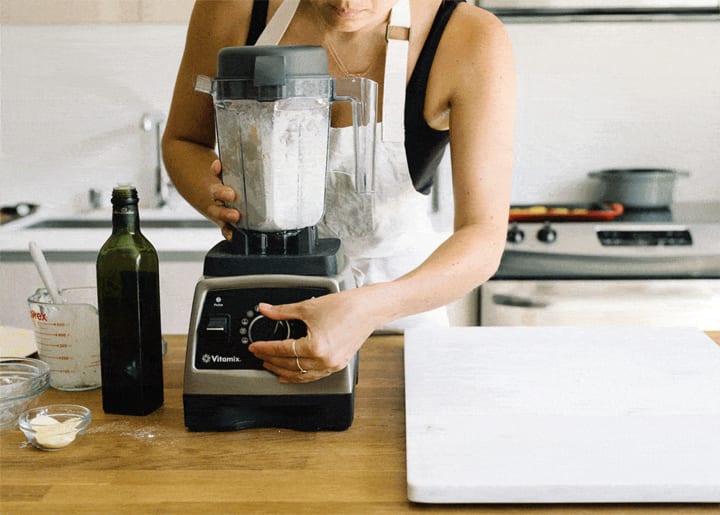 Pancakes, waffles, cakes, cookies, breads, and muffins are in your future, all with the investment of a new blender. Vitamix even has a list of recipes to make using their blender, one of their featured recipes being buttermilk pancakes.
As one of the best reasons why to invest in a better blender, all you'll need to blend your pancakes is buttermilk, eggs, salt, sugar, flour, and baking soda. In no time, you'll have buttery and fluffy pancakes on the table.
Silky Smooth Purées
Much like pancake batter recipes, Vitamix also has directions to great a delicious strawberry purée using their blender. The best thing about a strawberry puree is that it can be used as a topping, sauce, or layering for many desserts like cake or cheesecake.
Our mouths are already watering. Simply place one tablespoon of lemon juice, 1/2 cup of water, one pound of strawberries, and six tablespoons of granulated sugar into your Vitamix container and secure the lid light. Select Variable One, and turn on, increasing the speed to the highest speed gradually, and blend for one minute.
Homemade Baby Food
Next, on our list of the best reasons to invest in a better blender is that it can double as a baby food maker. To make raw baby food, the first step is to peel your fruit.
Once you're done, add the fruit to your blender, and blend on a medium speed until it is free of chucks and completely smooth. Then, divide the puree into 2.5-ounce containers, which is the typical for baby food jars. You could even reuse some empty jars to store. Then, you're ready to refrigerate. Each jar will last about three days.
Also, as a great way to mask a healthy puree for your kids, they'll never guess that they're getting their daily dose of fruits and vegetables in one serving with easy and delicious blender-made puree for children.
Cocktail Creation Made Easy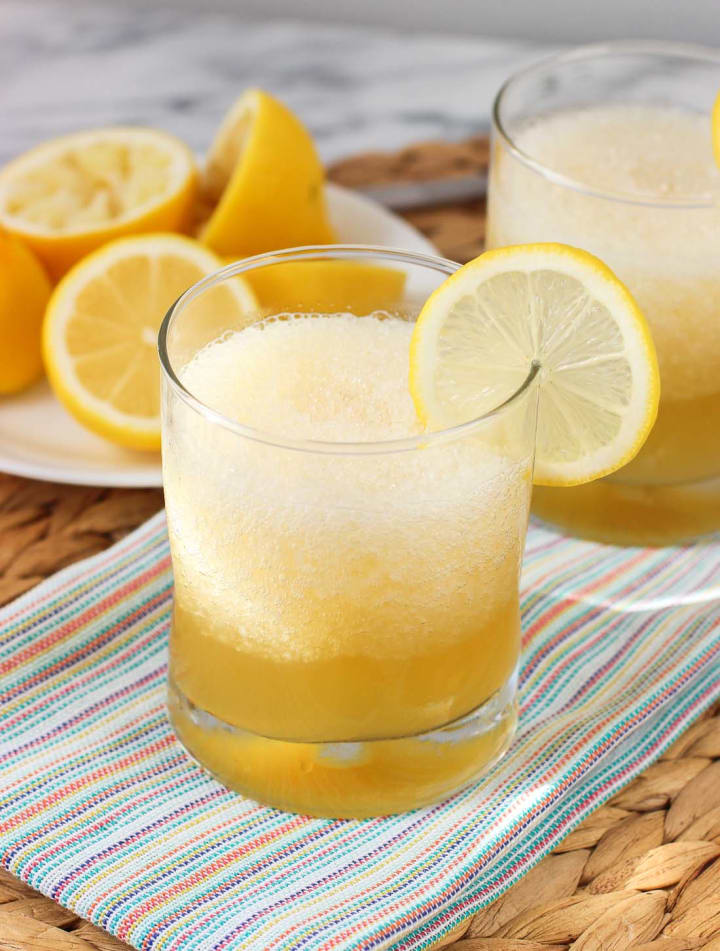 Blender cocktails are best served thinly blended into a frozen yet smooth drink that'll satisfy your vacation cravings. Vitamix is one of the blenders that makes the best frozen drinks since it allows you to make these in minutes.
For example, create your own Pina Colada, even if you're nowhere near a beach. Just be sure to balance your ratio of ice to liquids, starting out with equal parts ice and liquid, and adding a bit more ice to achieve a thicker consistency at the end of your cocktail making.
Make living a healthy lifestyle easier.
Though there is no secret to living a healthy lifestyle, a better blender can always help. We can admit that you can make a healthy smoothie with an old blender. However, due to the high powered motor in a top quality blender, you will be able to create a smoother texture, add less air and friction to your food, and produce an altogether better taste than your old blender.
As one of the best reasons to invest in a better blender, you can provide your body with nutrients in one easy creation. And, you'll be more likely to do so with the improved taste and faster creation. Add some immunity boosting ingredients to your smoothie recipes to improve your overall health. Plus, you don't always have to have a smoothie, a new blender will also provide you with healthy soups, juices, snacks, and full meals.
Easy to Clean
Our personal favorite reason why you need a new blender is the fact that it will clean itself. The lack of cleanup is reason alone to invest in a single-serve blender.
Due to its pre-settings, a Vitamix blender just needs to be filled with some soap water, turned onto its cleaning mode, and it will do the hard work on its own. In less than a minute, your blender will be cleaner than ever.
Sp, where do you start when you're in the market for one? We're sure you can already guess that the blender we're going to suggest to you is the Vitamix, specifically the Professional Series 750 64 ounce blender.
When we say it'll last you a lifetime, we mean it. Durable, sturdy, and high quality, this is the ultimate blender upgrade. Chop, grind, blend, puree, you name it, every aspect of your kitchen prep will now be simplified.
About the Creator
Passionate about writing, animals, makeup, movies, friends, family, learning, exercising, and laughing!
Reader insights
Be the first to share your insights about this piece.
Add your insights