10 Best Vegetarian and Vegan Cookbooks That You Must Have in Your Kitchen
Need a cookbook to show you a ton of delicious, organic recipes? Check out these top vegetarian and vegan cookbooks to satisfy your green needs!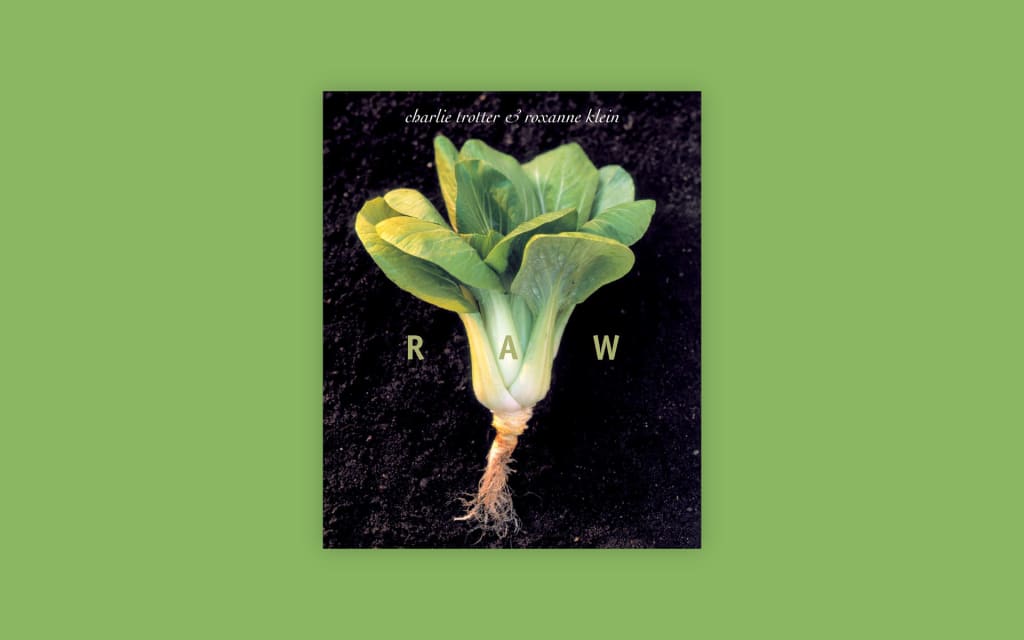 Whether you're a vegetarian, vegan, or simply want to whip up healthy meals for your diet, you know that there are so many recipes out there that include all-organic ingredients without the use of animal products. Even when we're aware of this, some of us tend to get lost or don't even know where to start. I know I'm lost whenever I want to make vegan dishes for myself every now and then. If you're not a vegan and just want to try out some vegan meals, it can be difficult to find substitutions for some of your commonly-used ingredients; if you're just beginning a vegan journey, or you're living a veggie lifestyle but have little experience in the kitchen, suddenly taking on the task of cooking a vegan meal can feel overwhelming.
This is exactly when you should turn to a good cookbook! Cookbooks are our best source of mouthwatering recipes and helpful step-by-step directions. I wanted to find the best vegan cookbook there was that was chock-full of plant-based recipes, and after searching online, I came across an array of vegetarian and vegan cookbooks that consist of easy-to-make and organic recipes!
The Moosewood Cookbook is among the top 10 best-selling cookbooks of all time by the New York Times. In 1974, author Mollie Katzen hand-wrote, illustrated, and locally published her spiral-bound notebook of recipes for vegetarian dishes. After multiple iterations and millions of copies later, her cookbook has become one of the most influential and beloved cookbooks of all time.
This book includes recipes for soups, salads, sauces, entrees, desserts, and more. With this many time-tested vegetarian recipes all in one place, you're sure to be able to create something delicious of your own.
Amanda Chantal Bacon is the founder of L.A.'s hottest wellness boutique and offers the ultimate recourse for foodies who are searching for all-natural and healthy recipes to create healing drinks, snacks, and treats. Her book, The Moon Juice Cookbook, artfully extracts her powerful approach in healthy living by sharing over 75 recipes centered around organic ingredients.
Amanda's recipes revolve around the healing properties of adaptogenic herbs, raw foods, and alkalizing ingredients through snacks, treats, and potent drinks. Every recipe offers great benefits like glowing skin, boosted immunity, and more. It's no surprise that her cookbook is among the best vegetarian and vegan cookbooks you can get your hands on for all-natural recipes.
Allison Day is the creator of the award-winning food blog Yummy Beet and she's also the creator of one of the most helpful vegetarian and vegan cookbooks on the market—Whole Bowls. This cookbook features healthy, plentiful, and simple kitchen creations that are super easy to make in the comfort of your home. Whether you're making a meal for a weekday breakfast, a simple vegan lunch, or dinner with friends, you'll be able to whip up any delectable meal straight from this cookbook.
There are easy-to-follow recipes like curried falafel, kale salad bowls, black bean bowls, carrot cake bowls, and so much more. Every recipe is filling, perfect for those on diets, and makes great use out of all of your vegetables and fruits laying around in the kitchen!
Award-winning chef Charlie Trotter shares some of his secrets through one of the best vegetarian and vegan cookbooks out there— Raw. Charlie shows his readers how to elevate the flavors and complexity of raw vegetables and fruits when using simple strategies like juicing, blending, and dehydrating.
He gives us details on creating some of his most famous dishes like Broccoflower Couscous with Curry Oil, Bleeding Heart Radish Ravioli with Yellow Tomato Sauce, Watermelon Soup with Sharlyn Melon Granita, and much more. Each recipe is complemented with a detailed wine pairing, too, conceived to withdraw the tastes, textures, and aromas of the pairs!
Diane Morgan is an author of more than 10 cookbooks, including this one—Roots. Roots is a comprehensive guide that features a collection of recipes highlighting root vegetables. You can even discover the history behind 29 common roots, their nutritional content, how to buy and store them, and a lot more.
You'll know the more familiar roots like potatoes, carrots, and beets, and you'll also learn about the unfamiliar ones like salsify, malanga, and jicama. Roots contains more than 225 recipes for salads, soups, side dishes, main courses, drinks, and even desserts! You'll learn how to cook with any root with this cookbook as your guide.
Food52 Vegan is among the most helpful vegetarian and vegan cookbooks because it's the ideal cookbook for those who are looking to create healthy meals while learning the basic do's and don'ts of vegan cooking! I personally have this cookbook, and it consists of flavorful dishes that are super easy to whip up. Each recipe is healthy, and so delicious that they're even friendly to those who aren't vegetarians or vegans.
Author Gena Hamshaw created a collection of delicious recipes that are deeply satisfying and great for the body. She includes exquisite photography and helpful tips throughout every recipe so you'll never get it wrong the first time trying out something new.
I've heard so many great reviews on this cookbook, not because it's ideal for stoners, but it's filled with mouthwatering recipes any vegetarian or vegan will love. The Vegan Stoner Cookbook is based on a collection of vegan recipes that are so simple that even a stoner could swiftly prepare them. This highly illustrated book proves that going vegan can be fun, easy, and cheap.
This fun cookbook can guide you through whipping up delectable, filling meals with just a few organic ingredients all with minimal time and effort! There are recipes for breakfast, lunch, dinner, and the munchies.
The Vegetarian Flavor Bible is certainly among the top vegetarian and vegan cookbooks to buy right now; it's an essential guide for culinary creativity, and is based on insights from dozens of American chefs. This cookbook emphasizes plant-based whole foods featuring vegetables, grains, fruits, legumes, nuts, and seeds.
This cookbook provides an A-to-Z listing of literally hundreds of ingredients, from açaí to zucchini blossoms as well as herbs, spices, and other seasonings to enhance the flavor of all of your recipes. In fact, this book can empower both home cooks and professional chefs to always whip up healthy and flavorful cuisines.
Isa Chandra Moskowitz and Terry Hope Romero are two vegan powerhouses that updated their beloved cookbook with 25 new dishes, revised through more than 250 recipes, and included colorful illustrations, and tips for making your kitchen a vegan paradise. All of the recipes have been thoroughly kitchen-tested to make sure that they only offer amazing results.
Veganomicon also includes meals for every occasion as well as soy-free, gluten-free, and low-fat options. There are also easy, super quick recipes to make dinner in an instant if you just got home from work and are feeling too exhausted to make a big dinner.
Lastly, Matthew Kenney is the author of one of the best vegetarian and vegan cookbooks on the market, including delicious raw and vegan cuisine. Matthew's life consisted of making a commitment to plant-based innovation and culinary nutrition, and that's when PLANTLAB was born. This cookbook is chock-full of methods and creative thinking in dishes that are both masterpieces and delectable meals!
This cookbook features over 100 recipes; from root purees and soups to kale polenta and pizza, you'll never get tired of making meals from this book. PLANTLAB will guide readers through redefining plant-based cuisine, allowing home cooks to amp up their skills and create stunningly prepared, mouthwatering vegan foods right in their kitchen.