Beginning the Vegan Journey
Learning/Recipes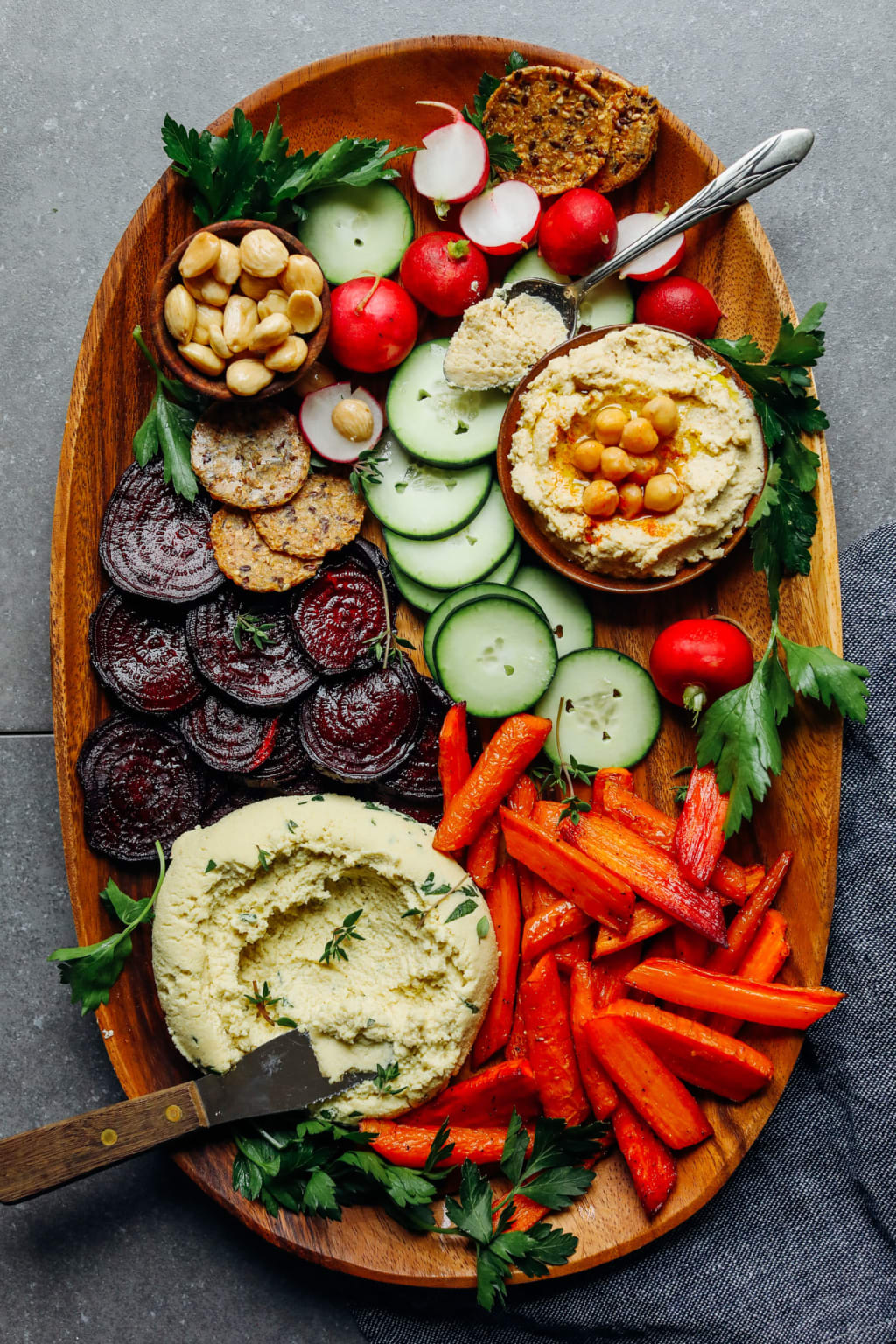 When deciding to become vegan, lots of ideas go into your brain. Like, lots of different foods you could try but who knows if you will like them or not.
Once you start looking up recipes, it can be hard because you see all these ingredients that you have never seen, let alone used, before. So when I made the decision, I was stuck on oatmeal for breakfast, salad for lunch, and rice and beans for dinner. As you can tell, I got bored.
Veganism is SUPER hard for a millennial who was basically raised on McDonald's and Wendy's. Just in case you all were looking for a back story on why I chose veganism, here it is.
I was almost 320lbs. I just got married this July 2017 and even though I felt like the most beautiful girl in the world on that day, I did not feel that way on the honeymoon or after. My dad had been Whole Foods plant based for some weeks before my wedding and was/has been feeling the best he has ever felt. For me, that was a great motivation because I did NOT feel great. Body aches from what I ate and barely exercising, PCOS (polycystic ovary syndrome), IBS (irritable bowel syndrome), and a couple other problems left me, just, not feeling good on a day-to-day basis. So I switched to Whole Foods plant based, then went down to beganism.
It has been hard and I have cheated. Cheese is the HARDEST thing I have ever had to give up. Meat is only hard to give up because there is not vegan fast food place. Cheese though, OMG! I love cheese. So that is still a difficult challenge for me, but let's get back to discussing what I have learned so far.
As for people who think that veganism is expensive, just high five that gorgeous face of yours. I shop at Adli's for my husband and I, he is not vegan. My food spending is typically $40-$60 for the week and I mostly get the same ingredients because I'm still learning too.
Typically, I get these items:
Squash: Spaghetti squash is a great alternative to spaghetti. Just mix in some sauce and fresh veggies and it is delicious!
Salad Mixes: Yes! Gotta loves those salads. Simply Nature makes great dressings, if you can't live without dressing your salad. Just don't forget that a salad is only as good and the ingredients that you put in it. Salads aren't supposed to have dressing because the ingredients make the salad.
Seedtastic Bread: I use this brand of bread because it looks and tastes great. It really shows you all the seeds and is just really yummy and good for you. I usually use this as an alternative lunch item. I put some black olives, grape tomatoes, spinach, and avocado on the bread and eat it. Sometimes I throw some flax seeds in the avocado but you don't really need to because there are seeds in the bread.
Oatmeal/Cereal: Most of the time my breakfast consists of cereal or oatmeal. Simply Nature has some great cereal, like Flax and Oats or Apple and Spice. They also have good Oatmeal. My current favorite flavor is Maple Spice. And instead of nasty cow's milk, I use almond milk (unsweetened). Cashew milk, just in case you were thinking about it, is a little thicker than the Almond milk. That's just my opinion. It's not as thick as Greek yogurt but it is thick enough to tell.
Soup: This is the easiest thing to make because you just need to pick some veggies, throw them in a pot, and cook it! Usually, I make soups that are potato and tomato based. Which means, there are a lot of potatoes and it tastes tomato-y. So, I chop up some red potatoes, white/yellow onions, green onion, cilantro, corn, green beans, and garbanzo beans, and put them into a pot. I add veggie stock, diced tomatoes, and stewed tomatoes (both of which I didn't drain), and then some pepper and dill weed. Soak it for an hour and it is sooooooo delicious!
Snacks: This part was tricky. Sure, snacks are okay but you gotta watch out for a lot of bad ingredients. Gotta read them labels! Dark chocolate is my fav. 75%-85% dark cocoa. Yum! I also like nuts. Almonds, cashews, sunflower seeds. Just be careful, they are high in calories and fat and people who are trying to lose weight during this journey will be at a stand-still if they are eating lots of nuts... everyday... (me). Fruit makes a good snack too. I love peaches, when they don't cost almost $3 for a small bag.
In the midst of these changes you are making, it is nice to treat yourself. When I say "treat" I really do mean it. Do not "treat" yourself every damn day. That is not "treating yourself" that's your parents, society, and education, never teaching you what indulging is.
Anyway, if you read this til the end thank you! Hope your journey is rough and teaches you a lot! Gotta make mistakes to learn!