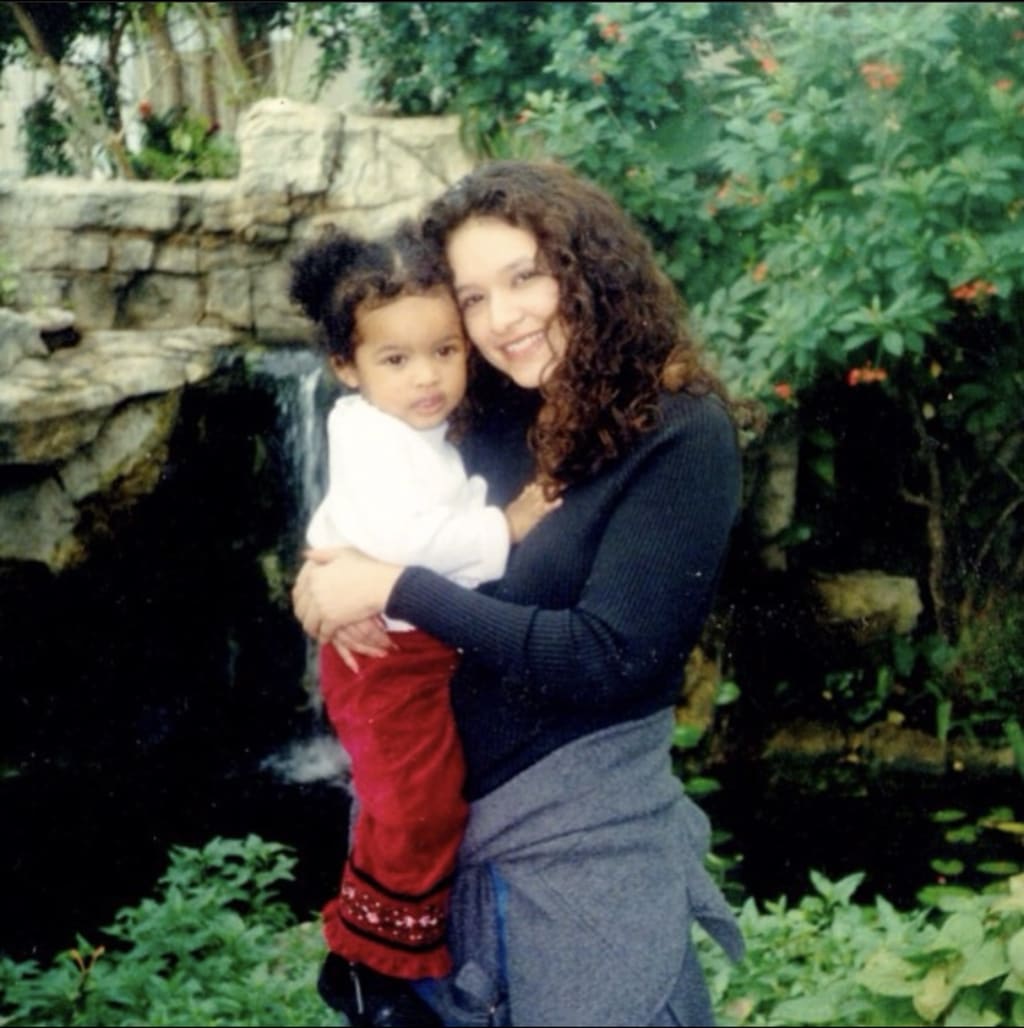 "All that I am or ever hope to be, I owe to my angel mother."

― Abraham Lincoln
Dear Mom,
They say it takes a village to raise a baby; in some ways, I agree. I do remember spending time with family and friends. But my most vivid memories from childhood are the ones that include you scooping me up after a long day at work, the chemically smell of the hospital clinging to your scrubs.
I remember your tan legs kicking the sky blue pool water and seeing my reflection in your sunglasses. I can picture summer nights, riding in the car with the wind tickling my face. I can still see the thousands of stars in the sky and smell approaching rain in the air. You orchestrated all my best memories; I'm so thankful to have you.
"Mom had the kind of love for her that you could feel like it was part of the atmosphere."

― Peter Abrahams, Down the Rabbit Hole
Shortly after I turned 17, you confided that you regretted the way you raised me. You said you were too young to have a baby, too selfish.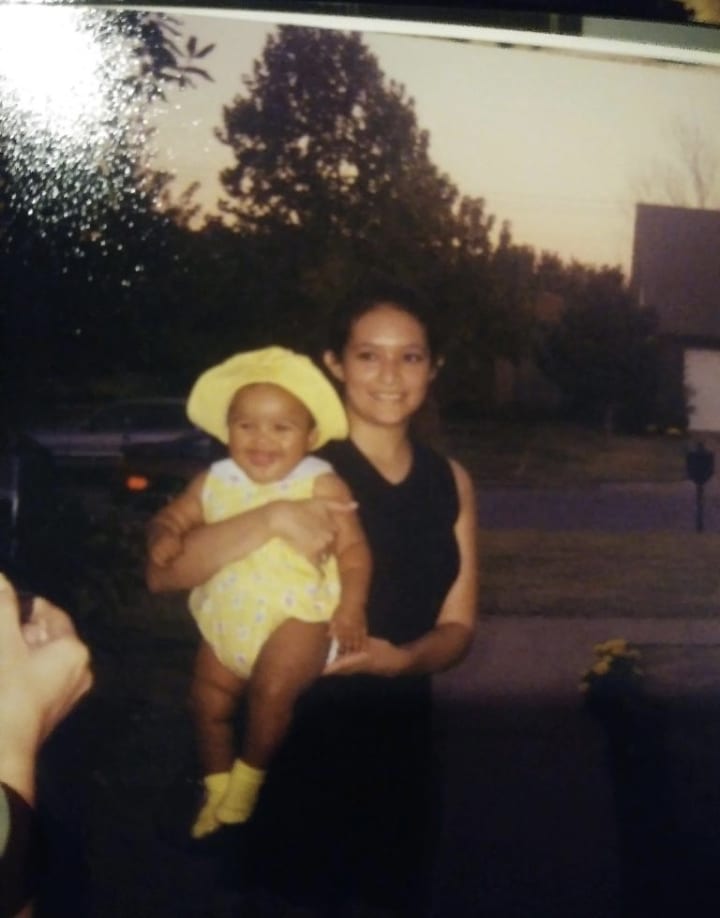 As you spoke, I could only think of warm days on the lake, whipping across the waves of blue water, the red sports boat bouncing on top. Coloring circles with your friends, where I was allowed to stay up late (and secretly hoped for any time you had company over.) Vacations that I saw you save years for, and sitting on the living room floor watching Frazier.
Mom, I had an amazing childhood full of experiences and joy. Your age didn't matter because you were willing to do what it took to keep me safe and happy. Even the moments where I knew you were struggling. I could see the weight on your shoulders and fatigue in your eyes. A day never went by that I didn't hear your alarm in the early hours of the morning and the subtle sounds of movement as you got ready for work.
Despite the twisting and turning of life, I never doubted that you would be at my basketball games, even if you had to rearrange a shift or leave work early. You support all my artist dreams and never tell me to come back to earth. You never cut me down further, even if things don't work out.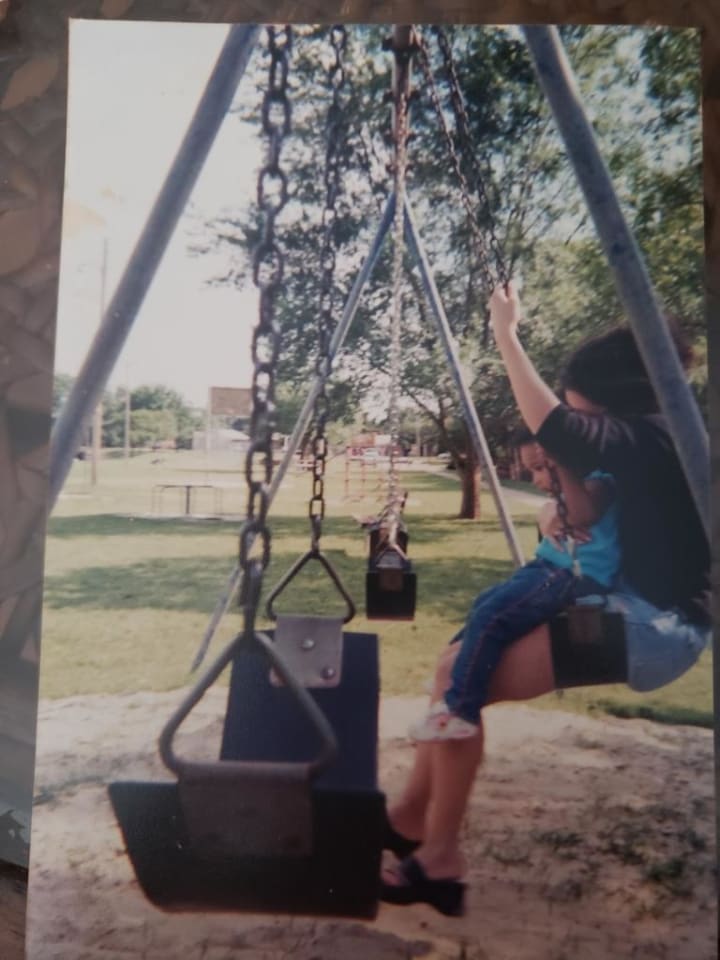 I'm not afraid to fail because you showed me there's always a way. I'm not scared to love because you taught me that the act of love is better than a chance of heartbreak. You're the backbone of our family, the structure, and the glue.
You are the strongest woman I know. I've seen you spend 8 hours at the kitchen table studying for a math test, the room growing dark around you as time passes. You wouldn't give up until you got it.
Even if something was bothering you, you didn't put it on us kids. I saw your puffy red eyes as you made your way to your bedroom when you thought we were asleep. I know it hurts sometimes, mom, but you always meet the world with a beautiful grace and patience.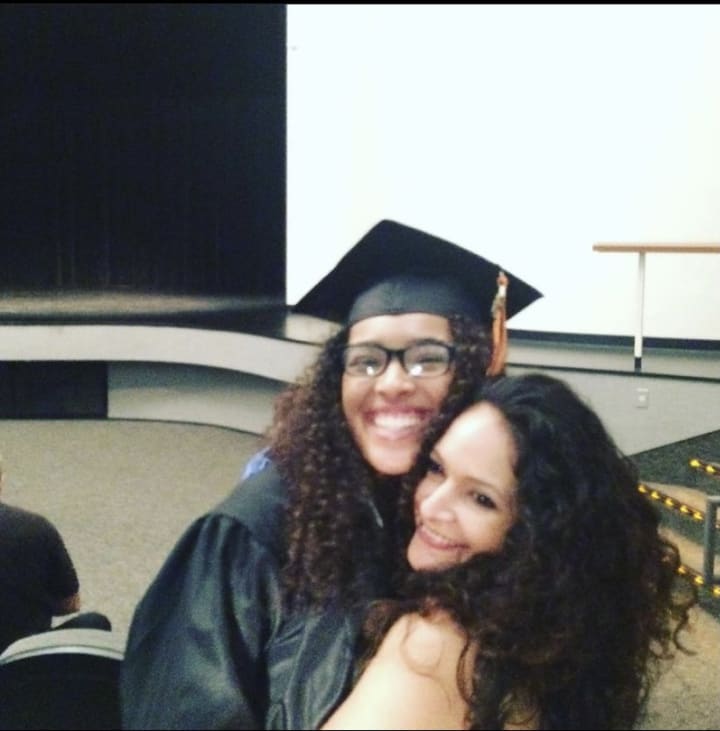 You've been the sole breadwinner of our family, and I'm incredibly proud to be a product of a single-parent household. There is nothing in this world like the feeling of making you proud. I do it all, hoping that one day I can take you all over the world, and maybe you won't have to work as hard.
You are an amazing mother and a gift to anyone who has the privilege of knowing you. You've given me everything and made me who I am, and Mom, I will forever be searching for a way to say thank you.
There's no way I can pay you back, but the plan

Is to show you that I understand: you are appreciated.

Tupac Shakur- Dear Mama
Your favorite,
Raven.