Ursa Major Strain Review
The strain that has become my go-to for productivity.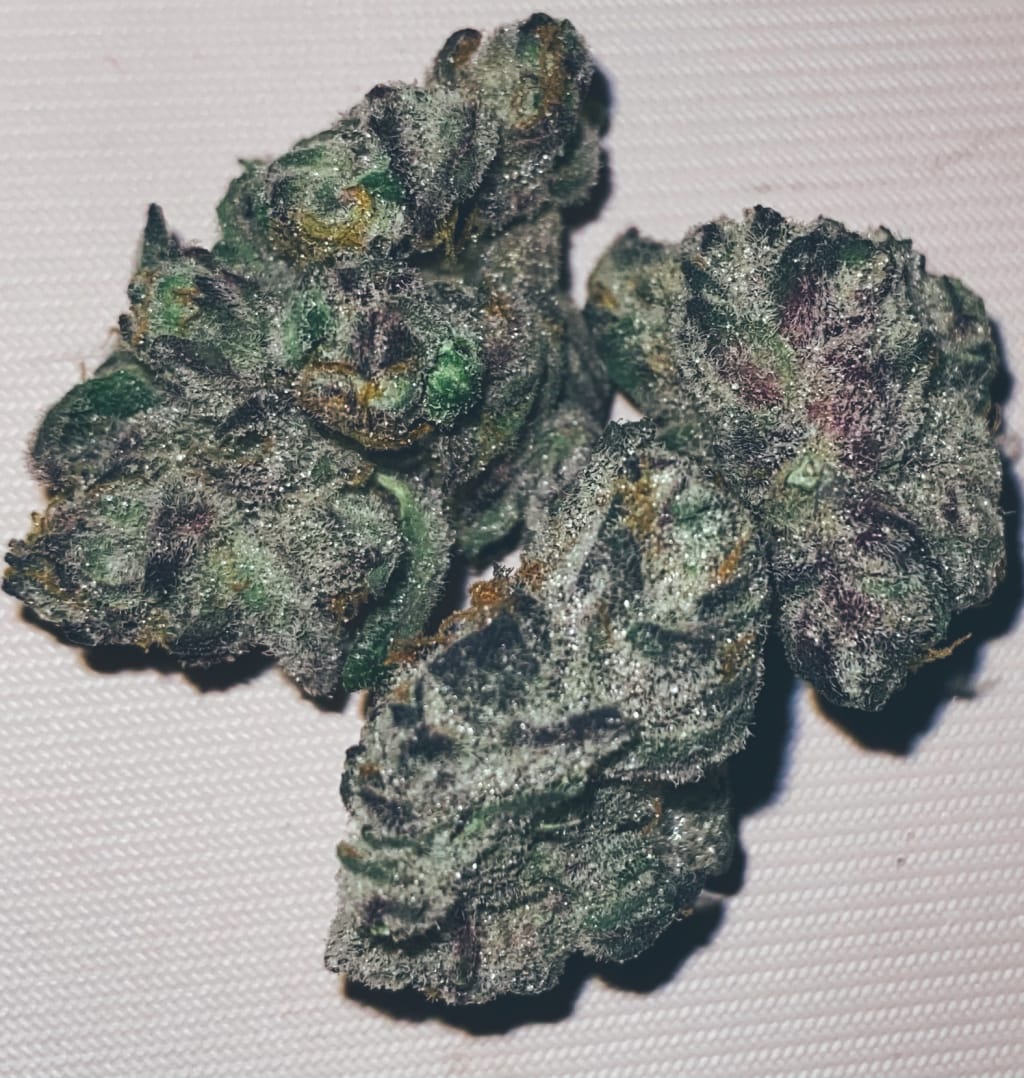 Ursa Major, Photo by Author
Ursa Major is a beautiful cross between the strains Cereal Killer (I love that name) and Jet Fuel Gelatto. This strain has quickly become one of my favorites, and true to its origins, it's an indica leaning strain.
Ursa Major is rare to find, and little information is out there about it; I happened to come upon a grow by Pruf Cultivar. A company that prides itself on using cutting-edge technology and growing practices to deliver an outstanding product.
Ursa Major at a Glance
Appearance: 10
Smell: 10
Taste: 10
Effect: 7
Overall: 9.25
Appearance
I used to smoke marijuana. But I'll tell you something: I would only smoke it in the late evening. Oh, occasionally the early evening, but usually the late evening – or the mid-evening. Just the early evening, mid-evening and late evening.

Occasionally, early afternoon, early midafternoon, or perhaps the late-mid-afternoon. Oh, sometimes the early-mid-late-early morning… But never at dusk.

Steve Martin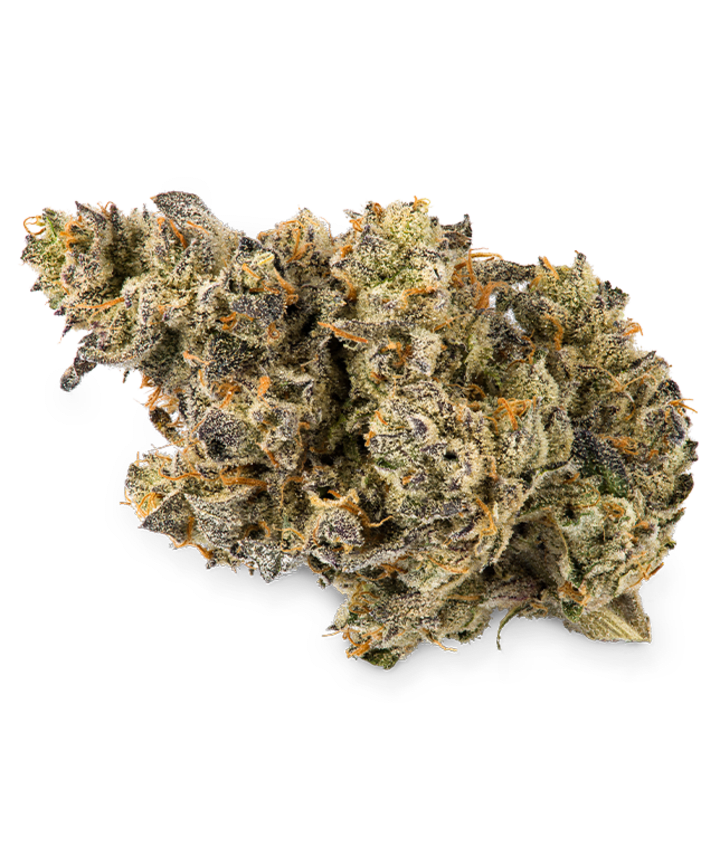 Ursa Major features light green, dark green, orange, and purple hues. All coiled together in the bud structure. The buds are large and dense, with Trichomes coating their outer layer. The flower is vibrant and inviting. It looks like a delicacy. It's one of the prettiest strains I've seen and what initially drew me to the flower.
Smell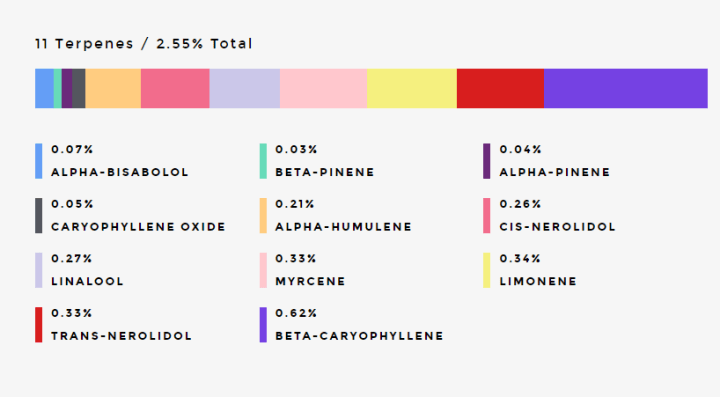 When you bring your nose to the jar of this strain, you're immediately hit with a funky aroma. It toes the line between smelling like a fart and a pot roast dinner. The smell is very savory and potent, filling any room with its aroma. There are citrus and flowery undertones in Ursa Major's smell, but the funk mostly overshadows them.
Pro Tip: When a strain stinks, it's usually an indication that it will be a fun time.
Taste
Surprisingly the fruity undertones appear most in the flavor. Ursa Major smokes smooth and burns slow. It doesn't leave a bitter taste in your mouth. I could detect basil-like flavors with a peppery taste on the end of an exhalation.
Effects
The biggest killer on the planet is stress, and I still think the best medicine is and always has been cannabis.

Willie Nelson
Ursa Major, to me, is more of a medical strain. My body was light and relaxed. Every muscle seemed to ease and allow me to settle down in a way I usually can't.
Ursa Major is a great daytime strain; it fills the spirit with calm, focused energy. However, if you're searching for that super stoned feeling, you won't find it in Ursa Major.
Its effects show most in the body with little psychedelic feeling in the head. You will be clear-minded and able to do work or study—zero couch lock or fatigue associated with the high, which was nice. I would recommend using it for anxiety or depression; it's very uplifting and subtle.
This is why I rated the effect a 7 out of 10. It depends on if you use cannabis for recreation or medical purposes. If you're looking to get blazed and watch a movie, laughing your ass off, this probably isn't the strain for you. But if head highs or sativas give you anxiety and you're looking to ease stress and relax, Ursa Major is perfect.
I would recommend mixing it with another strain that is more head high focused and attain the best of both worlds.
Parting Words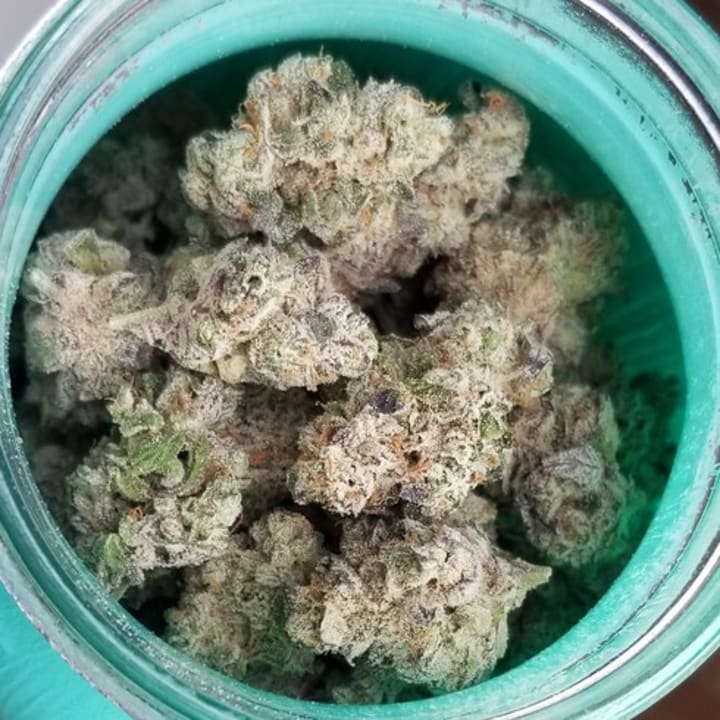 For the cannabis consumer, there are endless options. There are strains designed to get you up and energized, while others help you sleep. I like to think of the various strains as tools; I switch to achieve whichever goal I want.
Ursa Major will become my go-to for stressful days where I need to be productive without becoming a ball of tension. It's clear-headed but euphoric in the body. Normally sativas are used to focus, but they often make me feel racy and more anxious. Ursa Major is an indica that functions similarly, without anxiety.
Regardless of how you consume or why you consume, there is so much to explore. So have fun, happy smoking!
---------------------------------------------------------------------------------------
Thank you so much for reading! I hope this review was helpful. If you liked this strain review drop me a like, or consider leaving a tip. I really appreciate your time and hope you have a great day.
Thanks again,
Talk to you soon.
RJ