Create & Sell Merch: Steps
How to Make and Sell Shirts and Merchandise: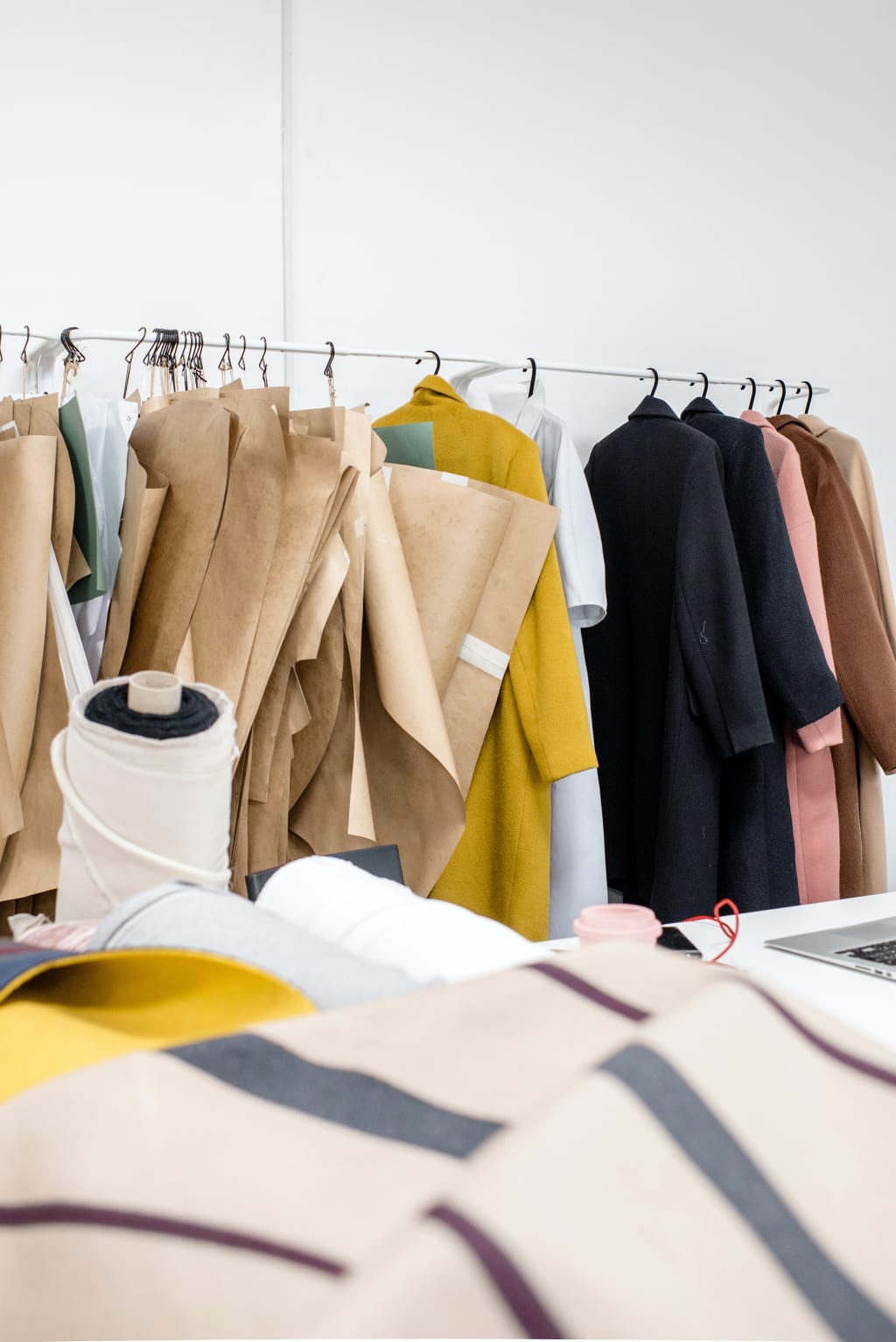 How to Make and Sell Shirts and Merchandise: A Step-by-Step Guide
Introduction:
Creating and selling shirts and merchandise can be a fulfilling and profitable venture. Whether you have a creative design idea or want to showcase your brand, this step-by-step guide will help you navigate the process successfully. From designing and producing to marketing and selling, here's everything you need to know to turn your ideas into tangible products.
Step 1: Define Your Purpose and Target Market
Before diving into the creative process, clearly define your purpose and target market. Determine the purpose of your merchandise, whether it's promoting a cause, showcasing your brand, or expressing personal creativity. Additionally, identify your ideal customers and understand their preferences, interests, and demographics. This information will guide your design choices and marketing strategies.
Step 2: Conceptualize and Design
The design is the heart of your merchandise. Brainstorm ideas that align with your purpose and target market. Consider sketching your concepts, working with graphic design software, or hiring a professional designer to bring your vision to life. Ensure your design is visually appealing, unique, and resonates with your audience.
Step 3: Select Printing Method
Choosing the right printing method is crucial for achieving quality results. There are several options, including screen printing, heat transfer, direct-to-garment printing, and sublimation printing. Research each method and select the one that best suits your design, budget, and desired quantity.
Step 4: Source Quality Materials
To create durable and attractive merchandise, it's essential to use high-quality materials. Find reliable suppliers or wholesalers that offer a wide range of fabrics, inks, and other necessary materials. Consider factors such as comfort, durability, and environmental sustainability when selecting your materials.
Step 5: Find a Production Partner
If you don't have the equipment or expertise to produce the merchandise yourself, partnering with a production company or print-on-demand service is a viable option. Research and compare different providers, considering factors such as pricing, turnaround time, production capabilities, and customer reviews. Ensure they have the capacity to meet your requirements.
Step 6: Set Up an Online Store
Creating an online store is an effective way to reach a larger customer base. Choose an e-commerce platform that suits your needs, such as Shopify, WooCommerce, or Etsy. Customize your store to reflect your brand's identity and showcase your merchandise prominently. Include high-quality product images, detailed descriptions, and clear pricing information.
Step 7: Implement Marketing Strategies
To generate sales, you'll need to market your merchandise effectively. Utilize various digital marketing channels, including social media platforms, email marketing, influencer collaborations, and paid advertising. Create engaging content, leverage social media communities, and offer special promotions to attract and retain customers.
Step 8: Fulfillment and Shipping
Once orders start rolling in, ensure a seamless fulfillment and shipping process. Determine whether you'll handle fulfillment in-house or use a third-party fulfillment service. Invest in efficient packaging materials and shipping methods to protect your merchandise during transit. Provide tracking information to customers and offer excellent customer service to build a positive reputation.
Step 9: Monitor and Adapt
Continuously monitor your sales, customer feedback, and market trends. Analyze data to identify patterns and make informed decisions. Adapt your strategies, merchandise designs, and marketing campaigns to stay relevant and meet evolving customer demands.
Conclusion:
Creating and selling shirts and merchandise requires careful planning, attention to detail, and effective marketing. By following these step-by-step guidelines, you can turn your creative ideas into successful products. Remember, consistent quality, understanding your target market, and implementing effective marketing strategies are key to building a thriving business in the merchandise industry.
Core Constraints in Selling: Overcoming Challenges for Success
Introduction:
Selling products or services is a dynamic process that involves various challenges. Understanding and overcoming these core constraints is essential for achieving success in the competitive marketplace. In this article, we will discuss some of the common constraints faced by sales professionals and provide insights on how to navigate through them effectively.
Customer Resistance:
One of the primary constraints in selling is customer resistance. Customers may be hesitant to change their current suppliers or may have concerns about the product or service being offered. To overcome this constraint, it is crucial to establish trust and credibility. Build relationships with customers by understanding their needs, addressing their concerns, and providing valuable solutions. Effective communication and active listening can help alleviate customer resistance and build rapport.
Market Saturation:
In highly competitive industries, market saturation poses a significant constraint. When numerous sellers offer similar products or services, standing out becomes a challenge. To overcome this constraint, differentiate yourself by highlighting unique value propositions. Focus on offering exceptional customer service, customizing solutions, or providing added benefits that competitors may not offer. Conduct market research to identify untapped niches or emerging trends that can give you a competitive edge.
Price Sensitivity:
Price sensitivity is another common constraint faced by sales professionals. Customers often compare prices and seek the best deal available. To address this constraint, emphasize the value and benefits of your offering. Clearly communicate how your product or service can solve their problems or meet their needs more effectively than cheaper alternatives. Consider offering flexible pricing options, such as discounts for bulk orders or loyalty programs, to incentivize customers without compromising your profitability.
Limited Resources:
Sales professionals often face constraints due to limited resources, including time, budget, and manpower. To optimize your resources, prioritize your sales efforts. Identify the most lucrative market segments and allocate your resources accordingly. Leverage technology tools and automation to streamline repetitive tasks and enhance productivity. Invest in training and development programs to empower your sales team and maximize their performance.
Changing Customer Behavior:
In today's fast-paced digital era, customer behavior is constantly evolving. Sales professionals must adapt to changing trends and preferences. Stay informed about market shifts, emerging technologies, and evolving customer expectations. Embrace digital transformation by utilizing online sales channels, social media platforms, and data analytics to gain insights into customer behavior. By staying agile and responsive, you can adjust your sales strategies to meet changing customer needs.
Internal Alignment:
Internal alignment refers to the coordination and collaboration between different departments within an organization. Misalignment between sales, marketing, and operations can hinder sales efforts. To overcome this constraint, foster open communication and collaboration among departments. Encourage regular meetings to align goals, share insights, and address any bottlenecks that may impact the sales process. A cohesive and well-aligned organization can deliver a seamless customer experience and improve overall sales performance.
Conclusion:
Successfully selling products or services requires navigating through various constraints. By understanding and addressing customer resistance, combating market saturation, effectively managing price sensitivity, optimizing limited resources, adapting to changing customer behavior, and fostering internal alignment, sales professionals can overcome these challenges and achieve success. Embrace a customer-centric approach, stay adaptable, and continuously refine your sales strategies to stay ahead in the competitive marketplace.
Merits and Demerits of Selling
Introduction:
Selling, as a profession and business activity, has both merits and demerits. Understanding and considering these aspects is important for individuals and organizations involved in sales. In this article, we will explore the merits (advantages) and demerits (disadvantages) of selling to provide a comprehensive view of the practice.
Merits (Advantages) of Selling:
Revenue Generation: Selling offers the opportunity to generate revenue and drive business growth. Effective sales efforts can result in increased sales volume, higher profits, and improved financial stability for businesses. Sales professionals who excel in their roles can earn significant commissions and bonuses, making selling a financially rewarding career.
Relationship Building: Selling is a relationship-driven activity that allows salespeople to build connections with customers. By understanding customer needs, providing personalized solutions, and offering exceptional customer service, sales professionals can establish long-term relationships based on trust and loyalty. Strong customer relationships can lead to repeat business, referrals, and a positive brand reputation.
Market Insight: Engaging in sales activities provides valuable market insights. Sales professionals have firsthand knowledge of customer preferences, industry trends, and competitive landscape. This information can be used to refine marketing strategies, improve product offerings, and identify new opportunities. Sales teams often act as the voice of the customer within organizations, facilitating better decision-making.
Personal and Professional Growth: Selling offers opportunities for personal and professional growth. Sales professionals develop skills in communication, negotiation, persuasion, and problem-solving. The constant interaction with diverse customers and overcoming challenges contributes to personal development and enhances professional capabilities. Salespeople learn to adapt to different situations and become more resilient in the face of rejection.
Demerits (Disadvantages) of Selling:
Rejection and Pressure: Selling involves facing rejection and encountering challenging situations. Sales professionals must handle rejection gracefully and persistently pursue new opportunities. The pressure to meet sales targets and quotas can be stressful and demanding, leading to burnout if not managed effectively. Dealing with rejection and managing pressure requires resilience and a strong mindset.
Customer Skepticism: Customers can be skeptical of salespeople due to the prevalence of aggressive or misleading selling tactics. Building trust with customers and overcoming skepticism can be a significant challenge. Sales professionals must be transparent, honest, and provide genuine value to earn customer confidence. Overcoming preconceived notions and negative perceptions requires consistent effort.
Competitive Environment: Selling often takes place in highly competitive markets. Competing against numerous other sellers and dealing with price wars or intense competition can be challenging. Differentiating oneself from competitors and finding unique selling propositions becomes crucial. Constantly staying updated on market trends and enhancing product knowledge is necessary to stay ahead in a competitive environment.
Inconsistent Income: For sales professionals who work on commission-based structures, income can be inconsistent. Success in sales depends on factors like market conditions, customer demand, and individual performance. Fluctuations in income can make financial planning and stability more difficult. Sales professionals must be prepared for variable income streams and have strategies to manage their finances during lean periods.
Conclusion:
Selling offers numerous merits and demerits. While it provides opportunities for revenue generation, relationship building, market insight, and personal growth, it also involves challenges such as rejection, customer skepticism, competition, and inconsistent income. It is crucial for sales professionals and organizations to be aware of these factors and develop strategies to leverage the advantages while mitigating the disadvantages. By understanding the nuances of selling, individuals and businesses can navigate the selling landscape more effectively and achieve success.
Conclusion:
Selling is a complex and multifaceted activity that comes with its own set of merits and demerits. Understanding and acknowledging these advantages and disadvantages is crucial for individuals and organizations involved in sales. While selling offers opportunities for revenue generation, relationship building, market insight, personal growth, and financial rewards, it also presents challenges such as rejection, customer skepticism, competition, and inconsistent income.
Successful sales professionals and businesses recognize the importance of leveraging the merits of selling while mitigating the demerits. They focus on building strong customer relationships, delivering value, and adapting to changing market dynamics. By embracing transparency, honesty, and ethical practices, sales professionals can overcome customer skepticism and build trust. They continuously refine their skills, stay updated on industry trends, and differentiate themselves from competitors.
Additionally, sales professionals must navigate the pressures of meeting targets and handling rejection while maintaining a resilient mindset. They should have strategies in place to manage variable income and plan for financial stability. Organizations must support their sales teams with proper training, resources, and a collaborative environment that fosters growth and well-being.
In conclusion, selling is a dynamic field that offers both rewards and challenges. By understanding the merits and demerits, sales professionals and organizations can navigate the complexities of the sales landscape more effectively. With a customer-centric approach, continuous learning, and adaptation, sales professionals can build successful careers and businesses, forging lasting connections and contributing to overall growth and profitability.
About the Creator
Hello
Let me introduce myself "Nishant Thaker" a Self-made and independent person. I like writing an article on different aspects of life including Business which is my hot favourite topic. You Guys deffinetly like my thoughts and article.
Reader insights
Be the first to share your insights about this piece.
Add your insights