Carebear 2021..The Best Of
And the awards go to...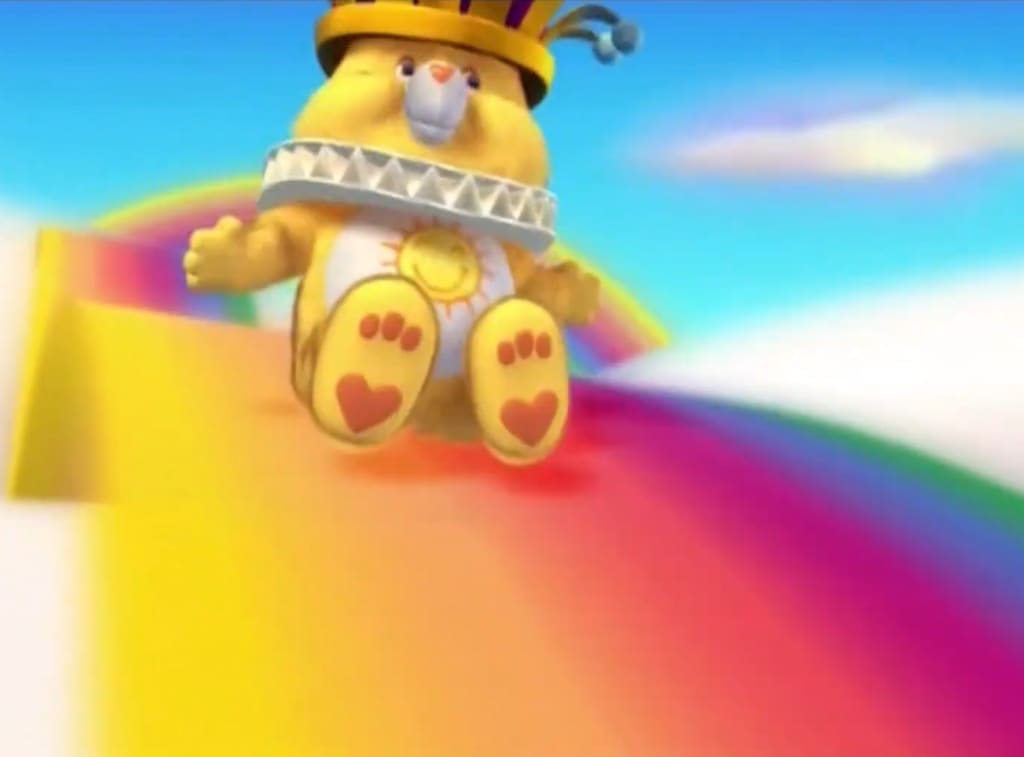 This year has been especially hard. The last few have been very very hard. Between the pandemic and the obstructions in trying to get anyone to rectify their mistakes or anything done. There has not been a lot of progress on the big things but given what I have been through I always want to recognize the best of the best.
Care Bear Theory is the basis for my doctoral thesis in Organzational Psychology as well as in integrated form for my law school admissions essay. It is about systems functioning in a way that is effective, human centered and functional. Businesses are easy to fix. Government agencies very rarely take into account their functionality. They think their people are expendable. That is not the case. Thousands of dollars are spent on training people, hours of human time are spent on teaching. So when you lose people because the department itself is toxic you literally losing an asset. If you invest in your people, and department then you are investing in a human commodity. There is a way to do government work with humanity and emotional intelligence. From the way staff are hired, to creating job functions with a people centered approach. First Responders should be trained to interact with their people as a whole person and not just a "report number." If it can be done in Probation it can be done in any system but we have to teach not only the employees but the Command structure to operate on this principle.
Every six months I do Care bear evaluations- they are based on agencies doing their job and how I see them function and how they handle my case. They don't ever know I am looking at them to find the best of the best. Some are just unbeatable. While there is a Care bear wall of shame, that was earned the same way the best of the best were earned, this is about the ones who need to be celebrated and recognized. Employee of the month doesn't do it, they are usually a popularity contest in disguise and the ones who aren't in it for the glory but it comes from the heart are oft unnoticed because they are off working on that 10th Disposition Report that day, or dealing with some crisis that doesn't have a 1700 time limit. They are the ones who swing by the kids house because they care enough to make sure she is okay, and may mention it in passing to the probation officer but aren't going "Look what I did" (Yes Ofr. McMurry with Thunderbolt PD I still remember what you did for L.P. and tried to let your Chief know.)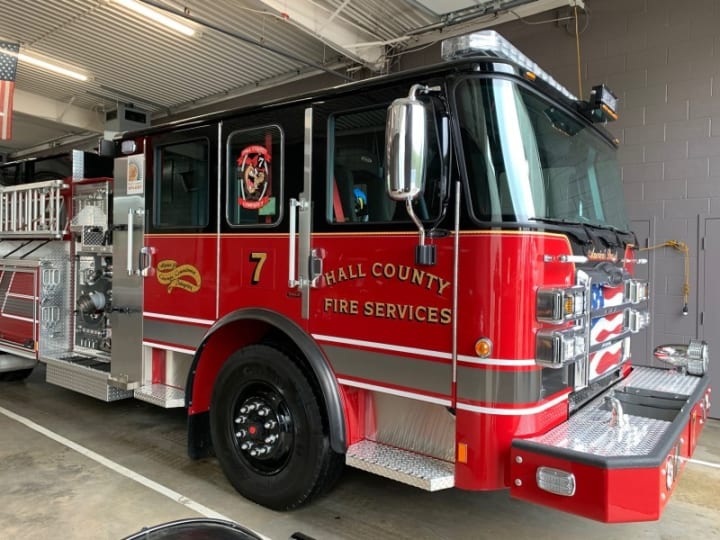 Fire Department- There will never be a better one than Hall County Fire and City of Gainesville Fire. These men are the most outstanding, kind, sweet first responders. Not one of them has ever been less than amazing. I am not usually able to name them off, I haven't been able to do that since I was a firefighter's girlfriend almost 10 years ago. I have never seen such good men, who always had a minute to chat which usually saved my sanity.
Chief Armstrong when I was struggling with LSAT prep simple put a note of encouragement on my Linkedin. That is such a rarity in my world I hope he doesn't mind but I have adopted him as a dad, since mine threw away his daughter years ago leaving me to have to clean up all the messes he created. Matched only by the Firefighters- Justin, Grayson , Floyd , Williams, Tommy each of you are family as is the department. I worry about you all and try to keep tabs no matter where I am. I have grieved with you in your losses and been so proud of your successes.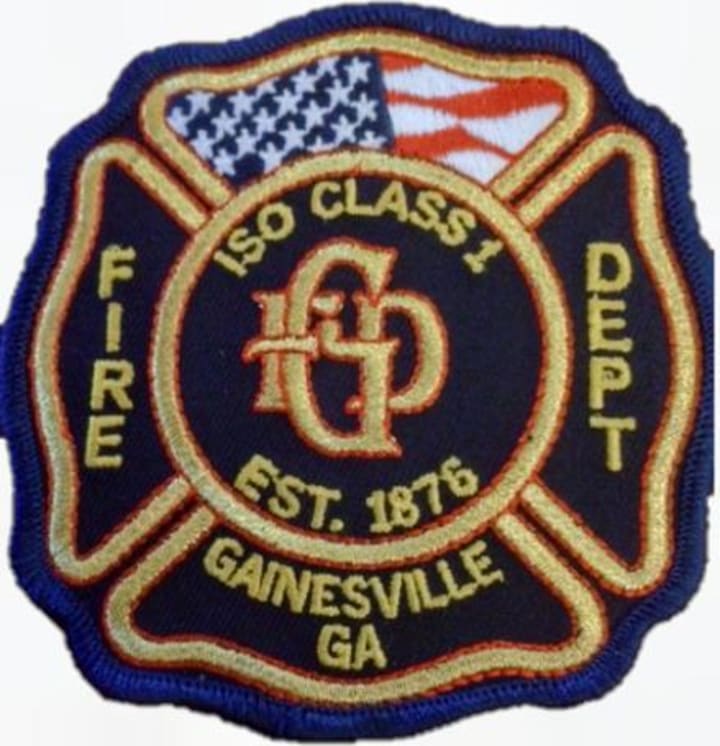 City of Gainesville Fire - Chad, Keith, Justin, Dustin, Eric, Danny the world sees what you do. Chad said to me once that "You know Justin was firefighter of the year." My response was " Maybe but y'all including Hall County Fire are firefighters of the millennium. " I stand by that statement.
Law enforcement
Sheriff's Department - This one will never be beaten. I had never met these men until September 2019. In the middle of a hurricane, these men showed so much professionalism. They had to put up with a lot. They were calm and collected, and each of them reminded me what my sheriff's family should have done for one of their own and still haven't. In that few days, I met Deputies Saal, Doyle, Steerman I was reminded what a Sheriff's department is supposed to do for people. Later that year, one of their investigators, Albert , became the only Ga law enforcement officer to date to care I had been sexually assaulted and who tried to get me to the people to handle it. Sadly, it remains covered up by four police agencies including the one that should be investigating it but refuses to. Later, FTO Freeman, and several others were the ones trying to help where they could but didn't realize what the totality of the situation was. They remain family, simply for the very fact, that despite officers from every agency I reached out to for help not one of my own cared, instead they let me get further hurt- and have to carry the knowledge that the person who raped me, the person who sexually battered me and even threatened my life and they won't follow up, not one of them cared what they were doing to one of their own, nor does their Command Staff. These men are the most professional department I have had the pleasure of adopting as family. That family includes the aforementioned deputies, and Deputy A Birch and Deputy T Rzasa. In case Sheriff Roundtree didn't share with you the emails I sent praising you..know I hope they are in your guardian files- where they belong.
Every episode of Dispatch to Car One I watched to see if any of my favorites were there- all I can say is I am so proud of y'all. I never see anything but amazing deputies doing an amazingly hard job with people who I know are not the easiest to serve. You are family. You always will be. I do not know how y'all do everything from driving to DV calls better than my own ever could. Please take care of each other. You are the sheriff's department that Chatham County should have been to one of their own. I am proud to have you as family.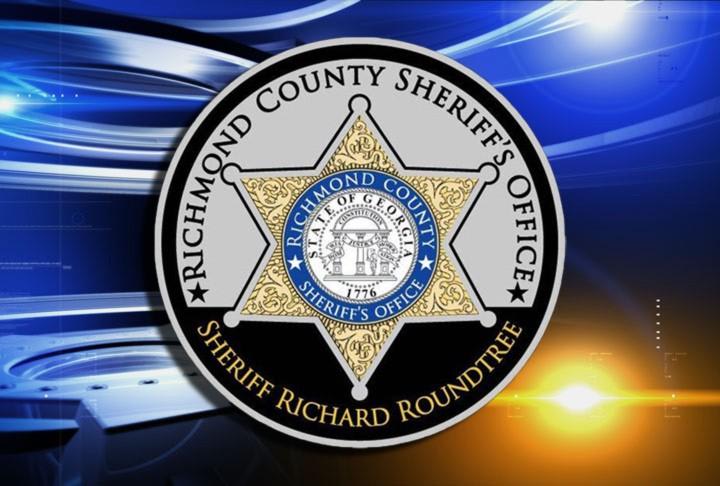 Local PD- I can not praise a department as a whole, but I can individual officers- Ofr.Spadaro, Bostick, Tate with the City of Gainesville, Ofr. Porter with the Dalton Pd, a former Phx PD , Chris - who has gotten me through emotionally everything from being threatened, to a baby, to losing a baby. Who when I am scared lets me be scared whatever that looks like and knows I have a good head on my shoulders - that even being brave is something emotional especially when the panic sets in. Houston PD- Ofr Smith- always a reminder that I didn't deserve this and even though I am still having to protect myself from everyone who hurt me there are good people in law enforcement.
Best Chief - Chief Armstrong Hall County Fire Department
Convenience Store-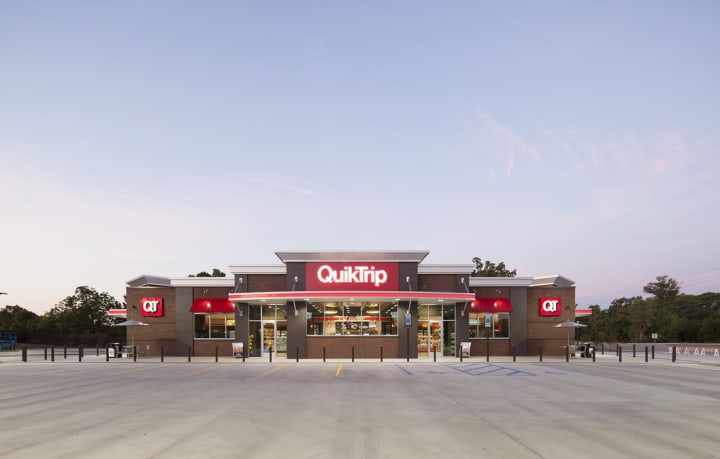 Quik Trip- always goes to the Hall County ones
Justin, Michael, Steven in Lula
Chris in Oakwood
Corbin in Gainesville
Besties... So Bestie is always a growing list...It has been C Hoyer and my friend Rich, who have seen me through the toughest times without even batting an eyelash. I hope some day they get to see me through the best of times.
Best boyfriend.. This category really needs to be filled. For years, there hasn't been anyone to even put here. This year was no different. Deputies- in two different states, civilians, not a one would I classify as a boyfriend anymore.
I have to put a special think you to Ofr. Fincher with the Floyd County PD. He became a friend about seven months ago. He when I needed some direction simply was there. Sometimes you can't really explain what you are going through but to have one of my own be there..Thank You.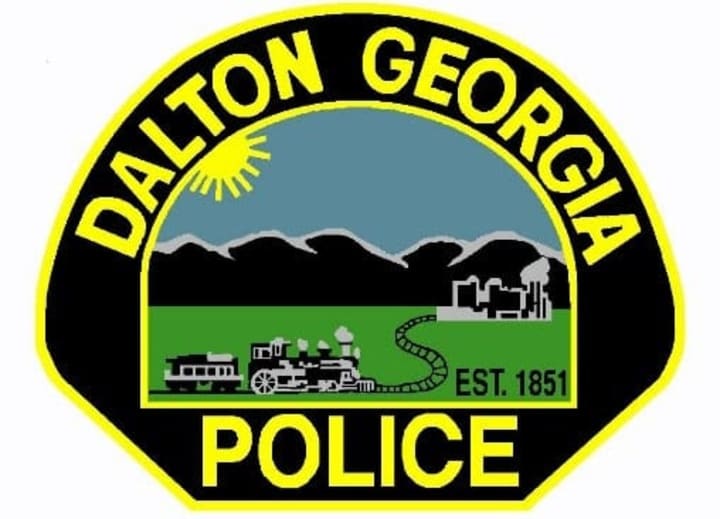 Best Police Department has always going to be my Dalton PD. They have been family since 2015, before even the idea for Care bear was developed. They were one of the foundations of it. They simply adopted me as one of their own. They will and always will be the standard. Sadly, they have not been able to participate in Care bear as they are not really aware of it. I have been trying to save one of there's life for over two years while mine has been destroyed/and in danger and while he may not care, Officer Porter I hope you got the thank you card.
They remain the best police officers in a local agency I have ever been blessed to call family. I can't explain the absence of the one a Judge wanted me to marry but I still hold the department in such high esteem.
Best Bro- This has to go to Michael from Cherokee County Sheriff's department. Seriously driving hours to take me out for pancakes...like seriously. Sweet as can be. I couldn't get my friends to drive 5 minutes to help me, so that was a good day. Thank you for being there. You reminded me that there are good deputies out there, and I owe you coffee. I hope y'all are safe. It also goes to my friend Josh. Josh was a random contact on instagram that reached out and has become an uplifting spirit in the days that I am having a hard time. You can't pick family better than him.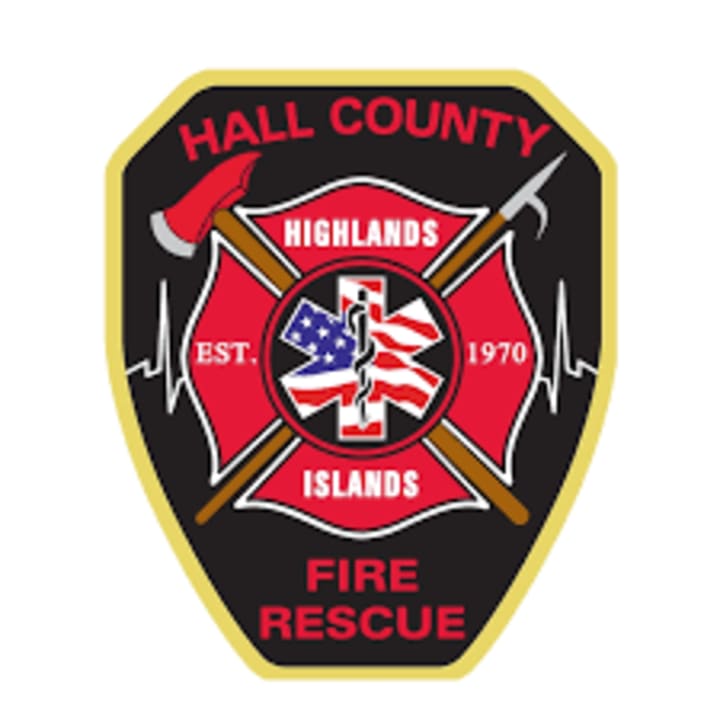 Best Agency Overall - Without a doubt Hall County Fire Department. This is a hands down very easy decision.
Best meet and greet- Hall County Fire..They are amazing people and forever family.
State Agency- This has to go to Hall County DFACS and Catoosa County DFCS..and Ga Post to R Rogers. They managed to be supportive, understanding and offer an explanation as to why they could not intervene.They are the only law enforcement agency in Georgia to do so, and to respond. I missed my a 911 Dispatcher Exam due to circumstances beyond my control, but hopefully I get a second chance.
Best State Patrol- Ga State Patrol--for three years running. Never going to love a patrol more than my Ga State Patrol.
Federal- Despite the need for Federal Law enforcement and agencies to be handling this investigation and protecting me from being hurt- I can't seem to get them to listen even when it involves more than just my life. S Billson, S Ward- thank you. R Appell- the day I reached out to you in need of guidance was one of the worst days of my life- I am sure you remember why. It hasn't gotten any easier, but thank you for the most amount of support I had that day. When he unexpectedly popped up, I had to go back and read your LinkedIn message and remember what he didn't do, what he forced me to have to do and that someone was there even if the local PD didn't care enough to take a report, or their Chief didn't care enough to listen. I did what they should have- I notified the Chiefs of the Agencies where the people were and even tried to get the FBI to listen - they wouldn't , but I tried.
Judicial- This is a new category , because the judicial has been absent from the world. This one goes to State Judge Thompson and his amazing staff. I am still struggling with if law school is the career choice for me. Everyone always wanted me to got to law school, supervisors, friends, judges and encouraged me to be everything that I was capable of. Without those reminders I have had to struggle about whether I should drop the idea about being this amazing lawyer, with dreams to make all that I wanted a reality. It has been a year of being attacked and ignored by the people I wanted to be like. A simple invitation for coffee gets Judge Thompson the Judge of the Year.
The Best Bestie- I am not good about choosing between my friends and a girl can never have too many. They have been the two men who will always be the two men who save me. One who reminds me I matter, that always hears me and reminds me that I am still a part of my first responder family even when they have been absent when I needed them most, C Hoyer. You don't run across people like him very often, and I wish I could hire him to work for me..who wouldn't want to run a company with their best friend. He became my hero simply for trusting me with his story and telling me to write mine. He always finds a minute to have my back and listen when I need him. You can't ask for more than that. I am so grateful for him, he reminds me the world is full of heroism and that family is not the people who turn their back on you. They are the people who have your back when you are hurting and the world simply isn't working the way it should. Rich-I still run to you when everyone hurts me because you never let them win even when I can't fight back anymore. You simply never will understand how much you saved my life and I am beyond grateful for you. Rich, I love you.. never forget that.
Carebear is my passion project - it is about making things better for people and communities. It is about teaching good ones to be the best trained by the best. It is about saving lives through changes to how things are done. I have started working on setting up the official nonprofit for Carebear - Heroes Funding Heroes. Another project I would have funded myself if anyone would hold Chatham County responsible for their actions. Just because they refuse to do their jobs, to let one woman be terrorized who was viciously hurt protecting their rights and no one from District Attorneys, Mayors, City Attorneys, Police Chiefs, Judges are unwilling to even return an email, with everything I have done to try to rebuild my life having failed..maybe some day- law school and home.
About the Creator
"Justice delayed, is justice denied" "Injustice anywhere is a threat to justice everywhere."
Tattooed, Employed and has a Psych degree..Always on the look out for a group of Avengers.
Reader insights
Be the first to share your insights about this piece.
Add your insights