Best Gifts for Dads That They'll Actually Use
Want to give your father a gift that isn't tools this year? Consider getting any of these great gifts for dads to make yours the happiest!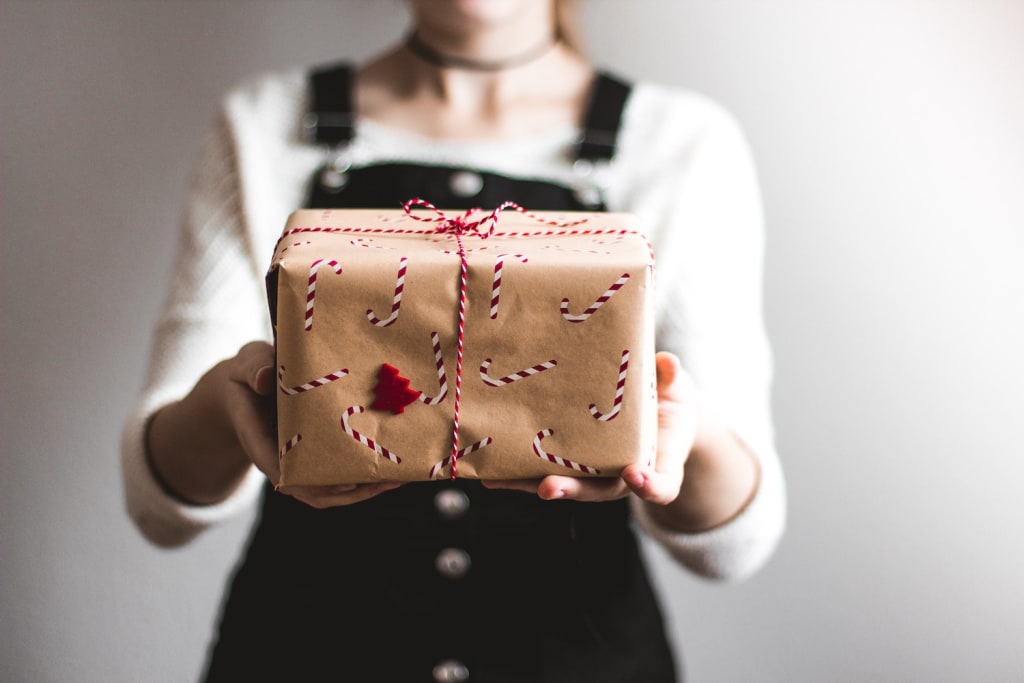 Buying a gift for your dad is always tough. I personally know how tough it is, because I don't particularly know what my father likes. I'm not sure if he'll like the tie I gift him, the coat, or if he's into scented candles. Most people gift their father's toolsets...why? Sure, the majority of dads in a household are the handyman, but how can he always enjoy a box of tools when there isn't anything to fix?
If you plan on giving your father a toolkit for his birthday this year, stop. Stop getting your fathers toolsets and buy him something that he'll always use. A gift that he'll genuinely love and never get enough of. I'm talking about whiskey accessories, a watch, or even a new set of very soft pillows. Your dad deserves much more than a lousy toolset, so get him any of these perfect gifts for dads. Trust me, any of these gift ideas will make him glad that you didn't buy him a toolset for the third time.
This cooler bar table is the perfect cooler for spending summer days and nights in the backyard. Instead of using that old cooler from five years ago that has a broken lid, this cooler table is not only a cooler for your alcohol, but you can rest bottles of beer and glasses of wine on the table above it.
What's unique about this cooler is that you can either lift the lid up and use it as a table or close the lid to keep the cooler cold. The cooler can handle weather conditions, high temperatures, and is even UV resistant. Hot summer days won't budge this rad cooler. Have your father call company over in the backyard and impress them with this alcohol-stuffed cooler bar table. He'll definitely never go back to the other coolers again.
Most fathers love barbecuing, I mean love working the grill and whipping up great tasting burgers and juicy wings. And if your father can't help but barbecue the majority of the days in a week, then he certainly needs this deluxe grill set to help him out.
Seen as one of the more useful gifts for dads, this silver grill set will have your dad making barbecue almost everyday—even in the colder seasons. The 20 piece set comes with a spatula, grill tongs, silicone basting brush, eight corn holders, five skewers, a cleaning brush, a replacement brush head, aluminum storage case, and digital temperature fork.
Once he's given this as a gift, nothing will hold him back from using these tools to make awesome burgers.
Is your dad a morning person? This breakfast sandwich maker can be the cherry on his sundae and allows him to start all of his mornings on the right side of the bed. While your dad can make almost any breakfast sandwiches in just five minutes, he can do all of this in the comfort of his own home, rather than spending money on a breakfast sandwich from a local deli.
He can use fresh ingredients straight from the fridge like eggs, ham, bacon, cheese, and much more. With a voltage of 120 V, it's very easy to use. And the purchase comes with recipes for dad to learn and make on his own. This is undoubtedly one of the best gifts for dads.
Every dad deserves the best night's sleep. And if he's constantly complaining about his rough pillow, or simply needs to upgrade his old one, this two-pack pillow set by Beckham Luxury Linens will have your dad snoring the second he rests his head on this pillow. These pillows are also among the cheap products that will actually help you sleep better.
While it's one of the greatest gifts for dads to buy, these pillows are created by super plush gel fiber and expertly tailored for intense comfort, softness, and perfect for all sleeping positions. Allow your father to get full hours of sleep every day with these pillows.
It's not a list of the best gifts for dads without some luxury. No one can ever have enough shoes in his/her life; and when it comes to fathers, they only deserve the best. That's why I'm putting these stunning Salvatore Ferragamo loafers on the list because not only is the brand among the top high-end brands in the fashion industry, but they create some of the most beautifully designed and comfortable shoes for men.
Every dad needs at least one pair of loafers, and make your father's first pair by Ferragamo. These loafers are constructed of creamy calfskin suede with the brand's signature golden Gancio hardware on the front, which makes sense for the price of these. While these shoes are very appealing, they're also super comfortable and won't hurt your dad's feet after wearing them for a couple of hours.
If your father is a true lover of wine, then this wine gift set will drive him mad. Almost all wine lovers love being gifted anything related to their favorite spirit, and this wine accessories gift set by Kato is among the best gifts for dads. Not only does the set come with useful accessories, but the packaging is in the shape of a wine bottle!
The five-piece set comes with accessories like a foil cutter, wine pourer/stopper, drip ring, and a zink alloy wine stopper. Your father can now enjoy every bottle of wine while using any of these accessories. He can serve wine to friends and family by using the accessories from the kit, as well. No wine lover can turn down an amazing gift such as this, because it's a must have item for every wine lover.
If you're father isn't into wine, but is loyal to whiskey, then do I have the perfect gift for him. Out of the coolest gifts for dads, this is easily one of my favorites. Both sophisticated, artistic, and whiskey-related, this whiskey decanter will make drinking whiskey for your dad a more unique experience, since it's one of the best gifts for whiskey lovers.
While the diameter of the decanter globe is 5.1 inches, the capacity is about 1000ml that is enough to hold a lot of whiskey. The entire decanter is handmade in the shape of a glass globe with a glass sailing ship inside of it. Either your dad enjoys the decanter himself or show it off to friends, this will definitely be his favorite whiskey accessory.
Hammocks are the best additions to any backyard, because not only do they make almost any backyard a cozy one, but have you ever napped on one? Aside from your bed, hammocks are the second best spots to nap in, especially if you're napping on one in the afternoon in the middle of July.
Comfortable, colorful, and relaxing, this hammock is one of the best gifts for dads and will make yours the happiest one. He can always enjoy spending time in his backyard while lounging on one of these, either reading a book or simply napping. As a plus, he doesn't have to have a massive tree to hang the hammock, because this purchase comes with a steel stand to support each end of the hammock.
Here's another luxurious piece to consider gifting your dad on his birthday or for Father's Day—a Movado watch. Movado creates among the best looking, durable, and overall reliable watches on the market. High-end but still affordable, yet this particular one is on the pricer side, most Movado watches are tagged with fair prices.
But if you're father is looking for a watch or a new one, Movado is ideal when it comes to appearance and long-lasting. Either coming in black or grey, this watch is 47mm in case and 23mm in band width. With an adjustable bracelet, butterfly clasp closure, Swiss quartz movement, day and date function, and a K1 mineral crystal face, you're getting top, top quality for $995. Your dad will certainly treasure this handsome and sophisticated piece until the end of time (yes, that was a dad joke).
Last, but definitely not least, out of the best gifts for dads is this self-stirring mug. You read that right, a mug that basically stirs itself. I personally own a self-stirring mug and all I have to say is that it's the best invention ever—you don't have to waste time getting a spoon to stir your coffee anymore!
Not to mention, my father doesn't stop using my self-stirring mug. So, not only do I have to buy my father his own as a gift, but you, too, should consider this as a gift idea for your dad.
Useful, unique, and ideal for traveling, your dad can stir his coffee on the way to work! It quickly blends out all beverages without any spillage, and the mug itself is made out of the best stainless steel metal and BPA-free plastic. Either he can enjoy his coffee right at home or at work, your dad won't need a spoon or straw to stir his coffee any longer.
product review
Reading good literature plays a huge role in my life — and so does online shopping and wine.
Receive stories by Jacqueline Hanikeh in

your feed