Best Gifts for Whiskey Lovers
These are the most thoughtful gifts for whiskey lovers—besides just getting them their favorite bottle.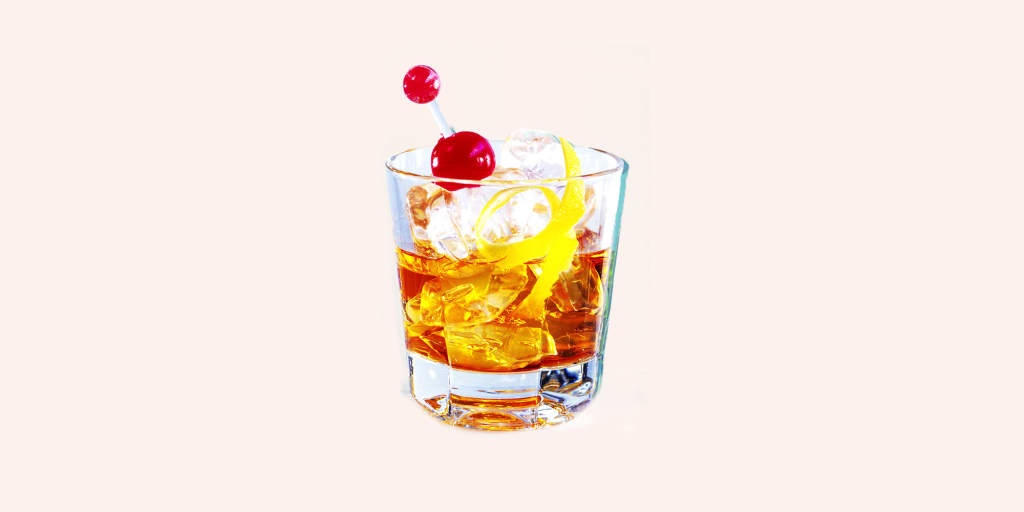 There are a plethora of gifts for whiskey lovers that are available on the internet. We did the digging for the best of the best. Choose one, or multiple, of the best gifts for your favorite whiskey lover in your life and become the best gift giver ever!
If you have someone in your life that loves a nice glass of whiskey, they are sure to love any of these products. Plus, avoid taking the easy way out by just buying them a bottle, instead, show the amount of time and effort you put into the occasion.
A whiskey wedge is definitely one of the best gifts for whiskey lovers who wouldn't think to buy this themselves. A whiskey wedge takes the simplicity of an ice cube and diminishes the watered-down taste and clunky appearance. Simply grab your favorite whiskey glass and place the silicone form over it to fill with water. Leave the freezer to do the work for at least four hours, and you'll have a perfectly fitted ice triangle across the half of your glass; and it looks cool, too. Now all that's left is to add your favorite whiskey and enjoy.
An aging barrel for whiskey is, of course, one of the top gifts for whiskey lovers, but this one is special. With a very personalized touch, this barrel gives you access to change the details of the name, the distillery name, the year, and the city and state. How much more specific to your whiskey lover can you get?
Plus, it works exceptionally well in aging your whiskey with grace, while still remaining a great statement piece in your home, without being too big. The oak adds flavors including vanilla, coconut, and spice after a few short weeks.
This tasting map is one of the best gifts for whiskey lovers who need some inspiration to travel. What better way to travel a country than to also drink your way through it?
This map of Scotland details the specific regions in which your future, or daydreamed, trip will follow. Fill in each destination as well as the details of the distillery, age, expression, and flavor. Plus, it could even look cool as home decor in your at-home bar.
Colin Spoelman put together this journal set to aid even the most advanced whiskey enthusiast. The journal set includes guided tasting notes, an American Whiskey Family Tree poster, and a notebook for a home distiller. As one of the most informative gifts for whiskey lovers, this journal is written by a founder of the King Country Distillery, the oldest whiskey distillery in the Big Apple.
This decanter set is one of the best gifts for whiskey lovers who don't mind sharing. This adorable glass wear has engraved glasses that says "yours" and "mine" while the decanter says "ours."
The gift invites you and your whiskey lover to enjoy a glass together. This is a timeless gift that will definitely get a ton of use out of, plus, they'll look great on display on a bar cart or in your home bar.
This is one of the best gifts for whiskey lovers, that is also made by a whiskey lover. Similar to the whiskey wedges, but minus the addition of water or ice from the equation completely, these whiskey stones keep your beverage at a cool 50 degrees each use. Whiskey experts have said that whiskey should not be enjoyed extremely cold, which makes 50 the perfect temperature. Plus, there is no chance of dilution; so you can take your time sipping.
Does your whiskey lover enjoy an Old-Fashioned or Manhattan? With this cocktail bitter kit by Elissa Stanton, they can dabble in their own whiskey concoctions.
As one of the greatest gifts for whiskey lovers who love to have the control behind the bar, it comes with aromatic berries, cloves, spices, a cheesecloth, a dropper, a 2.5-ounce glass jar, and much more. What more could your whiskey lover need to satisfy their bitter cravings?
These innovative drink coasters and chillers will not only look great on a coffee table or countertop, but they chill your whiskey while giving it a perfect place to rest. Made of reclaimed granite and thick cork, these coasters will contain any condensation and prevent your tables from getting scratched up. As one of the best gifts for whiskey lovers, these additions to your alcohol aficionado's collection will be a hit.
Customize the year and the name on this personalized whiskey bar sign, one of the most unique gifts for whiskey lovers. The sign itself even mimics the look of a whiskey barrel, with handmade American birch wood in a classic cut and natural grain. Plus, there are even pre-drilled holes for an easy mount. Hang this sign near your favorite drinking spot in your home. They'll never want to visit another bar besides their own again!
To end this list of the best gifts for whiskey drinkers, this simple, yet personal sign is perfect for a spouse, or boyfriend who you might have a clashing of tastes with, while still remaining cute. Made of quality wood, this decorative box sign would look great in any home, and can easily fit anywhere measuring twelve inches by three inches. Hang or place the sign wherever you'd like!