Best Home Bar Essentials Every Private Bartender Needs
Have a home bar but need a few essentials to turn you into a private bartender? See a few home bar essentials that will make you into a pro.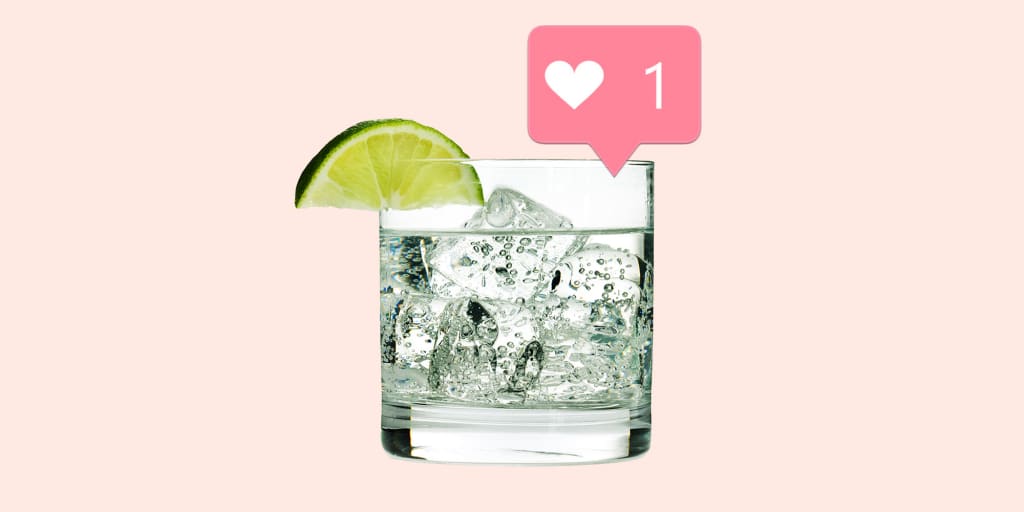 A home bar is honestly one of the best things you can install in your house. You can store all of your best liquors, wines, and spirits for you and your friends to lounge and enjoy. Aside from using the bar as a storage for your bottles, you can learn a couple of recipes and make your own signature cocktails! Become a private bartender for your family and friends and whip up delicious and creative drinks for dinner parties or when friends are over.
However, you can't be a pro bartender with the items straight from your kitchen. You need bartending essentials that specialize in mixing classic cocktails and serving drinks. There are tools you'll need to start up your own bartending, so check out any of these home bar essentials to get you started on becoming a great bartender.
When you're hunting essentials, start off with what you really need to mix up drinks. This cocktail tool set has you covered with the major tools you need as a bartender.
The eight piece stainless steel set includes a cocktail shaker, double jigger, handled strainer, lemon/lime slicing knife, stirrer, tongs, bottle opener, and a wooden holder to hold all of your tools together. This set is a necessity when you want to create tasty cocktails because it consists of everything you need to make them. This set allows you to whip up margaritas, martinis, and others drinks.
If you're new to making drinks, don't worry. The majority of people walk into the field of bartending blindly. Which is why I'm suggesting you get started with this bartender guide that is among home bar essentials.
It features 2,500 drink recipes including nonalcoholic and also drinks for dieters. Learn numerous ways to make delicious cocktails and other drinks with this bartender guide. And once you've got the steps down, you'll be a pro in front of your family and friends, and impressing them by whipping up great tasting drinks you know by heart.
There are a lot of corkscrews that break easily after using them a couple of times. Don't let a corkscrew break on you, get Barvivo's corkscrew and open bottles in a breeze every time.
This corkscrew is super comfortable to use, can easily remove the most stubborn corks, and is one of the home bar essentials you need to own. There are wine bottles that hold corks that break immediately. But Barvivo's corkscrew won't ever break corks — it pops open bottles in one swift pull. Also its wooden handle makes the corkscrew very appealing to use.
Ever wanted to serve whisky in the most stylish way? Now you can with these beautifully designed decanter and whisky glasses. Store your best whisky in the decanter and serve your friends in these decorative glasses that will make every glass of whisky taste better. The set is designed with metallic honeycomb patterns, making whisky drinking a more luxurious experience.
When it comes to home bar essentials, every bar needs a tray to serve drinks with. Get this simple, black serving tray to serve all of your classic cocktails and drinks on. It's also perfect for serving drinks outdoors when you need something to carry the drink from the bar.
The tray is make out of suede vinyl so any spillage can be cleaned up easily. You can also use the round tray to serve snacks that pair with the drinks, too.
Coasters are a major necessity when it comes to home bar essentials. But don't just get any ordinary coaster set, get your hands on these gorgeous coasters to place under any drink or cocktail. They also prevent the glasses from ruining your bar's surface.
These specific four coasters are made out of marble and natural acacia wood engraved with a heart and followed by "home." Serve all of your drinks like a professional bartender with love by using these coasters.
How many of you don't have enough room on your bar for more wine bottles? Don't cluster a bunch of bottles that might end up shattered on the floor, buy Cathy's Concepts' wall wine rack and glass holder.
Install the rack on any flat surface near your little bar and store extra wine! And beneath the rack is meant to hold your wine glasses securely. You can purchase this rack with your own initials engraved at the front, too. So, not only can it hold up to five standard wine bottles, but four wine glasses that you couldn't fit on the shelves of your bar.
If you need to store your wine or champagne bottles in ice to stay chilled, this beautiful wine trough should be your next purchase. If you didn't know, you can also store red wine in ice.
The trough is created out of rustic wood featuring an insulting metallic insert to store crushed ice in without ruining the wooden outer layer. And the best part to this wine trough has the pleasant "Live Love Wine" engraved on the front, one of the cuter home bar essentials.
Talk about high-end, this wine stopper is not only a luxurious choice within home bar essentials, but it will literally be the star of your bartending show. If you're constantly losing corks after opening a bottle and want to save the rest of the bottle for later, don't buy boring wine stoppers. Go the extra mile and get your hands on this "carat" wine stopper.
This elegant wine stopper will fasten all of your bottles with style. The crystal base will surely lure eyes and will certainly make you look more like a pro bartender if you whip this out. It really closes bottles, so no spillage will ever occur.
Lastly, every bar needs shot glasses... right? How else can you and your friends properly take shots without shot glasses? But a better way to serve crazy shots is with a tray, of course. This 'cantinero' shot serving tray is ideal when it comes to home bar essentials.
Serve all of your signatures shots with this top-notch beautifully created acacia tray. It includes six heavy-bottom shot glasses and a ceramic dish that can hold lime wedges or other garnishes when serving. Take tequila shots with your friends a better way by serving them with this tray.