Must Have Items for Every Wine Lover
Wine fanatics tend to be easy to please when products have anything to do with a nice bottle of red, white, or pink. These are the must-have items for every wine lover.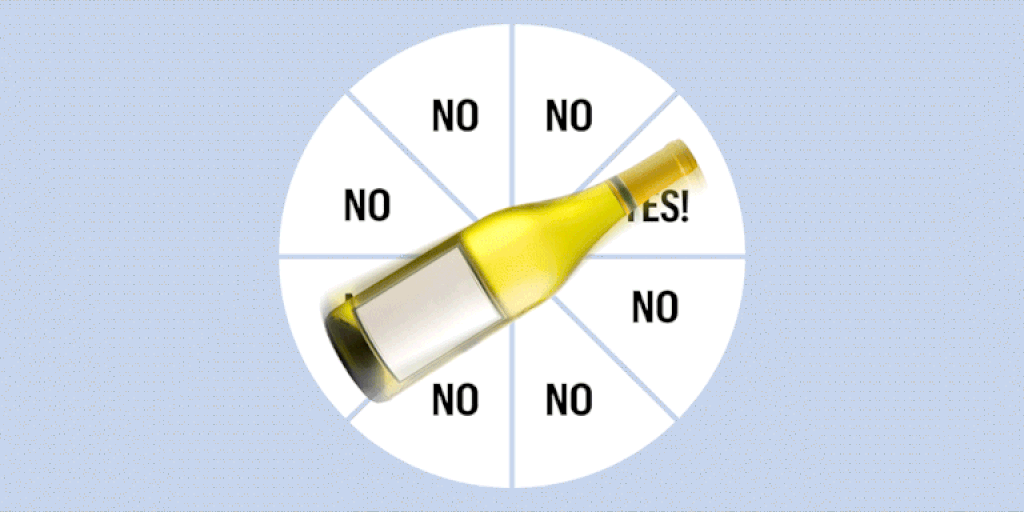 Looking for some inspiration to add fuel to your love for wine? This is the best list of the must-have items for every wine lover that will make great gifts or just great additions to your wine accessories.
Spoil yourself or your fellow wine-lovers with this list and discover all of the possibilities your favorite drink holds. Whether it be helpful accessories or a kit to make your own, this list has it all. Mom, don't read this one. It will likely hold your Christmas present.
To start off the list of the must-have items for every wine lover, this personalized wine box will look great in any home. Plus, it would make a great gift for not only an anniversary, but for Christmas, a birthday, or even Valentines day. Included with three bottles of wine in each slot, you can't go wrong with this gift.
You have three options: either simply add your initials, add the initials and custom years on the side of each panel, to date which year your bottle will be opened, or the initials, plus the open on dates, plus a customizable toast on the back of each panel as your own personal message.
If you are a serious wine lover, then the thought of a wine-scented candle might be extremely appealing to you. Get the scent of opening a new bottle, without having to break the cork seal.
As one of the must-have items for every wine lover, this candle is made from recycled wine bottles and has notes of warm cloves, cinnamon and bourbon, vanilla, ripened peach, red currant, and damask plum. Plus, there's 80 hours of burn time.
This is definitely not your typical wine glass set. With a total of eight glasses, this set is made up of glasses that have musical notes labeled on the fill lines so that you can know which spot to fill the glass to. With each pore, you will get your desired note by running your finger around the lip.
Create clear notes with ease and even follow along with sheet music of "Beautiful Dreamer" that is included. That's something to toast to! There is also an option for a set of two, if you aren't in need of a new party set.
A winemaking kit is, of course, one of the must-have items for every wine lover, because it gives you all of the control. Mix up your routine by ditching the liquor store and having some fun custom making your own gallon of wine.
Ferment your own concoction with this DIY kit, by simply adding yeast to grape juice and following the instructions for the perfect body, notes, and taste.
Want to train your nose at home before your next wine tasting to impress your friends? This wine aroma tasting set by Uncommon Goods is one of the best ways to identify up to dozens of aromas and scents.
Appreciate wine in a different way with your new found talent. Plus, this allows for a great excuse to drink some more wine. Make it an occasion, and have some fun with your fellow wine-loving friends.
Can't get enough of wine, even when enjoying other beverages? This vintage brew of Merlot infused coffee is one of the must-have items for every wine lover that wants just a little more Merlot in their life.
This special kind of brew is made with merlot-infused beans that would be great after a nice dinner. With red berry flavoring and tastes of blackberry, you can't go wrong with this caffeinated roast. Plus, it's made with absolutely no alcohol, so it's work-safe.
Take your outdoor activities to the next level with this bamboo wine table. With a built-in wine glass holder, this makes for one of the must-have items for every wine lover. Imagine the ease that this table can bring to your park picnic or beach day during the summer. Stick the table right into the sand or the grand and you will instantly have a sturdy surface to store all the wine, cheese, and crackers your heart desires.
This is a great gift for wine lovers to give to their fellow wine lovers. If you're looking to gift someone one of their favorite bottles, but don't want to seem as if you're taking the easy way out, these cute bottle toppers customize your gift, without going over the top. Plus, they are handcrafted with pliable metal that will fit on any choice of wine. Take your celebration up a notch, and use these toppers for any special occasion.
Beaches are a special place in many people's hearts. Whether it be the place you got engaged, where you spent your childhood vacations, or the place you took your wedding vows, the sandy shore will always be an important place.
You can choose the specific beach that you have all of those fond memories of, and have a custom-made bottle stopper with sand from that location made. As one of the must-have items for every wine lover, this a great option for beach and wine lovers alike.
Have your wine and cheese picnic planned, but don't have a place to fit all of your things safely? This is one of the must-have items for every wine lover that is specifically made for this purpose.
With insulated pockets, this backpack-style bag will keep your wine and cheese chilled all day for any picnic, concert, or beach trip you are planning. Plus, it even includes napkins, a corkscrew, a bottle stopper, a cheese knife, a hardwood cutting board, and two acrylic wine glasses.
product review