What Happened to Tracy Kroh?
The 32-year-old question that still plagues a small town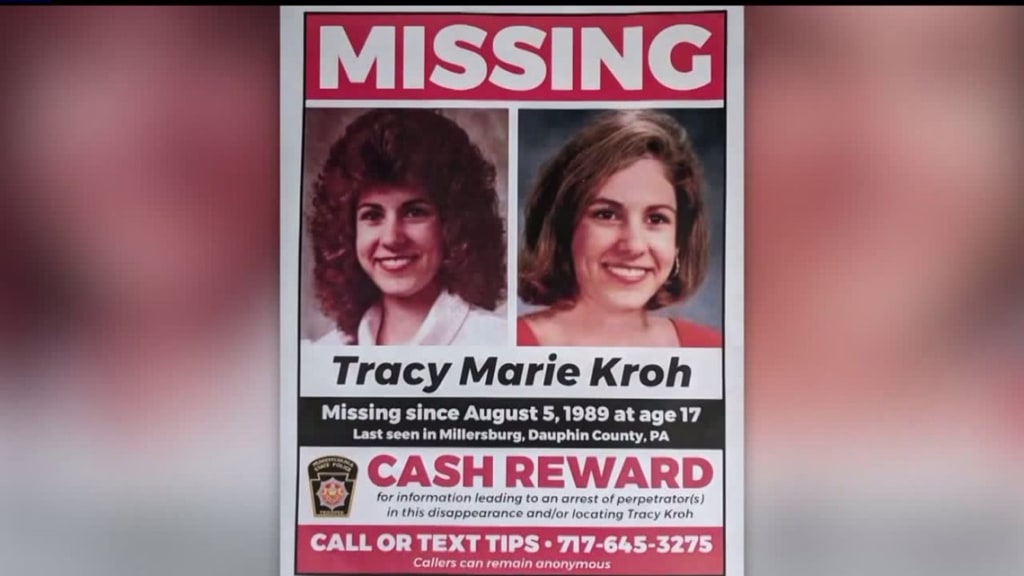 About 25 miles outside of the state capitol of Pennsylvania is a small, riverside town called Millersburg. It's one of those rare American gems deeply rooted in family, tradition, and kindness. Life is slow and sweet there; folks take care of each other.
Bad things don't tend to happen in Millersburg.
That changed on the night of August 5th, 1989 when 17-year-old Tracy Kroh stepped off of her big sister's front porch and vanished into the night.
Almost 32 years later, the question still remains: what happened to Tracy Kroh?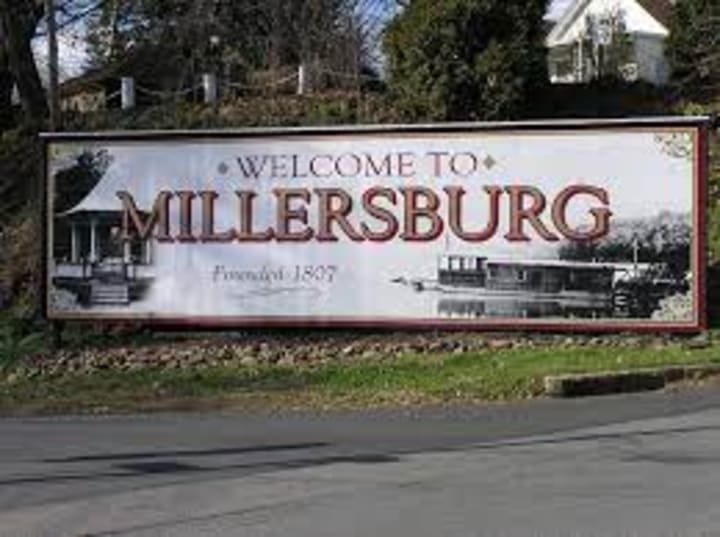 Who was Tracy Kroh?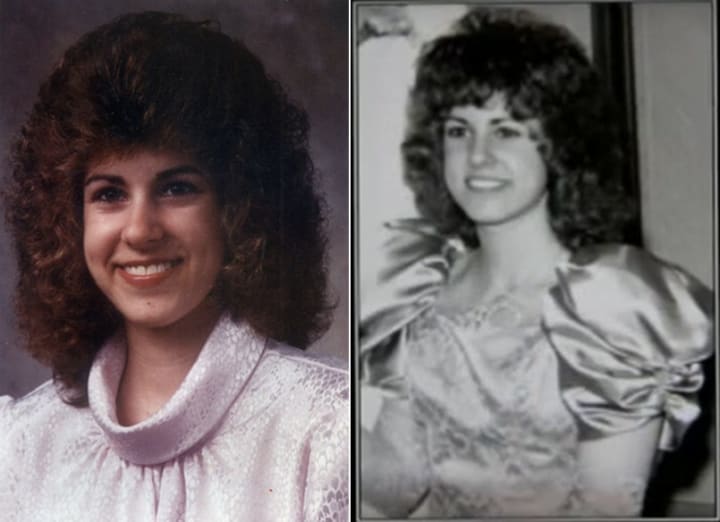 Tracy Marie Kroh (pronounced "crow") was born on April 9, 1972 to Ivan and Ellen Kroh. Tracy-the baby of the family-was a small, spirited girl with a bright smile and soulful eyes. At Halifax High School, she participated in the yearbook club, did artwork for the school newspaper, and was a member of the National Honor Society. Teachers described her as a shy, extremely responsible student. She had a close-knit group of friends, a steady boyfriend, and her own car. Tracy was excited to start her senior year at Halifax High. She wore her Class of 1990 ring proudly and started to think about her future.
Tracy was every teenage girl in 1980s America.
August 5th, 1989
Being so close to the Susquehanna River, Millersburg summers get muggy and buggy. August 5th, 1989 -a Saturday- was no exception. Tracy spent the day running errands and working on projects. She hadn't been able to find a job that summer, so much of her time was spent working on artwork for next year's school newspaper.
That evening, Tracy hung out with some friends in the gazebo of the Millersburg Town Square. It was a popular spot for the teenagers in town because there really wasn't much else to do on a Saturday night.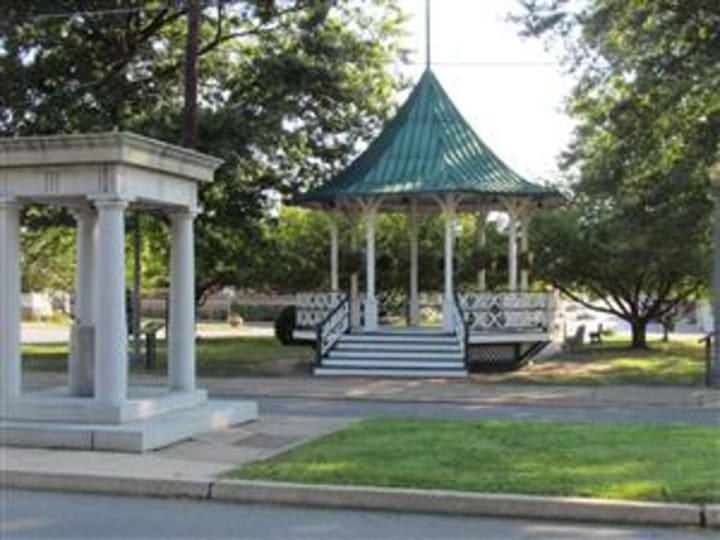 Around 10 PM, Tracy said goodbye to her friends and headed to her sister's house at Alex Acres Trailer Court, which was about seven miles away. Her sister and brother-in-law weren't home, so Tracy left a small grill and some grocery store coupons on their front porch.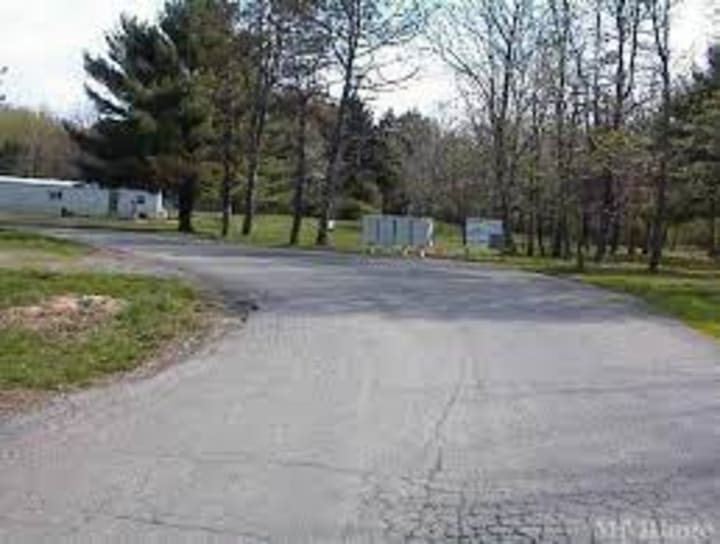 The Investigation
The next morning, her mother realized that Tracy never came home. Ellen wasn't overly concerned, because Tracy often slept at her sister's house. It wasn't until Ivan found Tracy's 1971 Mercury Comet parked next to the town square, locked and seemingly undisturbed, that the Kroh family grew concerned. They called the police as soon as their older daughter confirmed that Tracy had not spent the night at Alex Acres.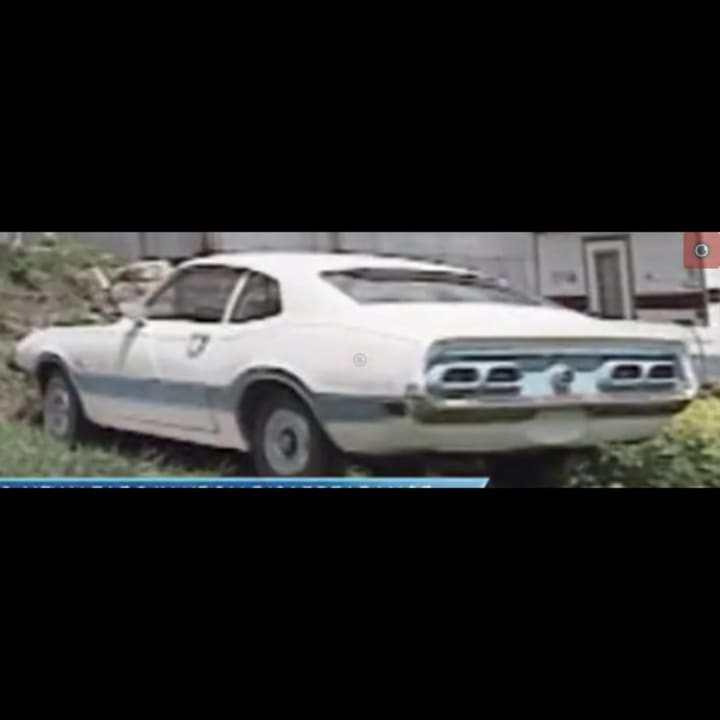 Tracy didn't run away; she wasn't the type to stray far from home, and there was still over $700 in her savings account. The only theory that made sense to police was that Tracy must have returned from Alex Acres, parked, and walked to her boyfriend's house directly across the town square. Her boyfriend and his family insisted, however, that Tracy was never there that night. For years, the Millersburg rumor mill suspected the boyfriend and his family were involved with Tracy's disappearance, but the police never found any evidence, and they maintain that the family has been cooperative in the investigation.
They had nothing else. No clues, no evidence, no suspects until 1993, when Tracy's driver's license and National Honor Society member card inexplicably washed up on the banks of the Wiconisco Creek about 10 miles south of Millersburg.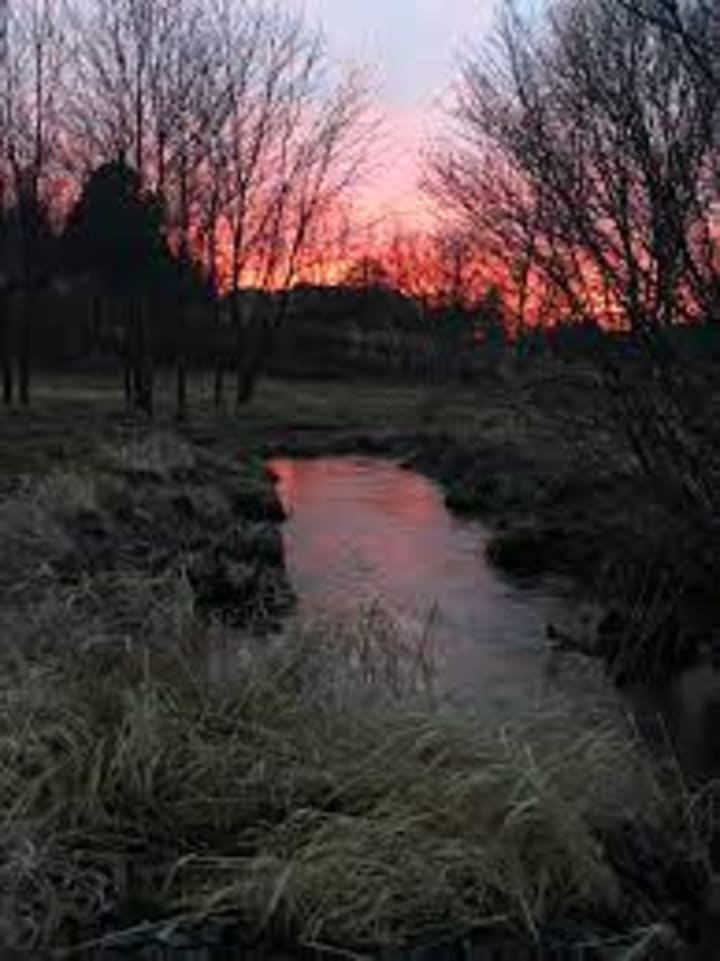 This new evidence provided few insights. The police were out of ideas. According to the FBI, Tracy was just another one of the thousands of people who have gone missing in the United States. Tracy's story became an urban legend; one of the tales Millersburg kids told around campfires and under the shadows of the Missing Person billboards that still line the country roads.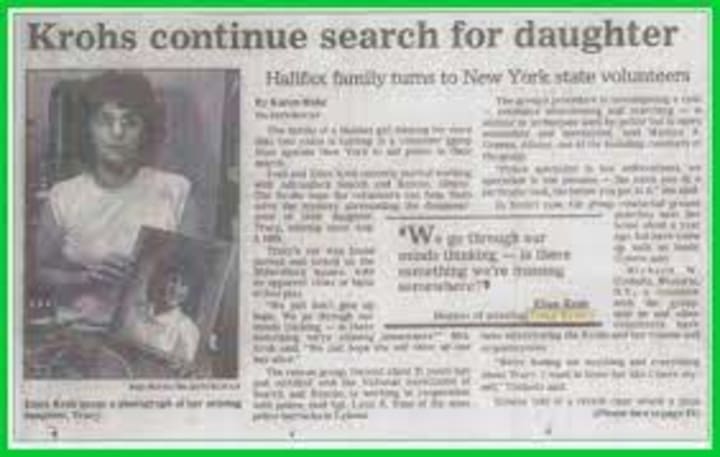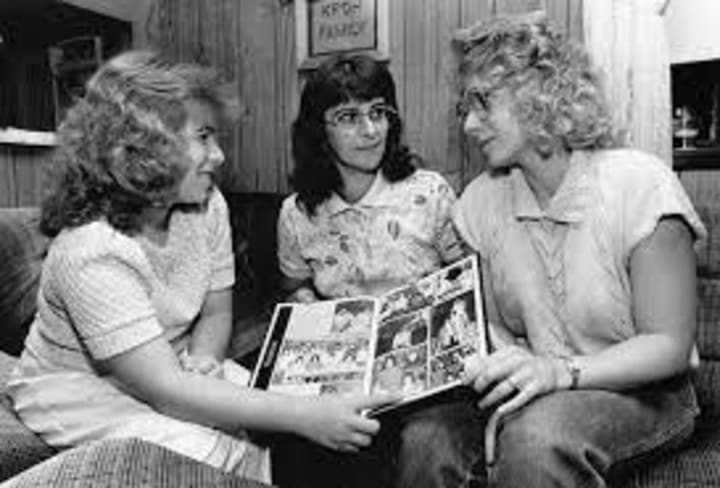 2016-2019: New leads?
In 2016, the PA State Police- acting on an anonymous tip- obtained a warrant to search the property of a man named Matthew Webster. Webster knew Ivan Kroh, and his property was allegedly a "party spot" back in the 1980s. Coincidentally, the Webster property was just a quarter-mile away from the Alex Acres Trailer Court. Webster hadn't lived there for years, though, and unfortunately, cadaver dogs found nothing. Still, police searched this property several more times throughout 2016.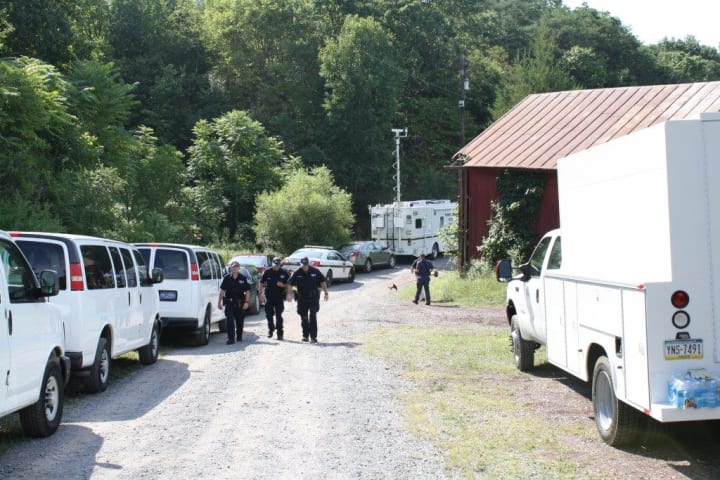 In 2018, a woman named Holly Mallett came to the PA State Police with an interesting story. According to Mallett, Matthew Webster came to her house to hang out during one of the searches of his property. After a few beers, Mallett claimed that Webster confessed to her that he and some of his buddies saw Tracy that night and "it was supposed to be a rape and then done, but it turned out to be a lot more than that."
Police were able to wire-tap Webster's phone and recorded a conversation in which Mallett begs forgiveness for "snitching," and then the two discuss how they're going to handle Holly's previous statement. They agreed that it would be best to say that Holly Mallett isn't mentally capable of rational thought.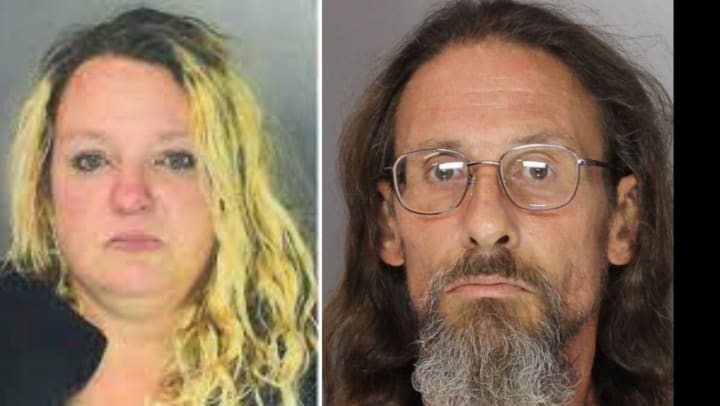 After their individual statements in front of the Grand Jury, both Mallett and Webster were charged with perjury. Both are currently awaiting trial.
Epilogue
32 years later, the Kroh family hasn't given up searching for the truth. Even though Ivan Kroh passed away in 2008, Ellen and her older daughters firmly believe that someday they'll be able to lay Tracy to rest in the way she so desperately deserves.
The town of Millersburg also believes that there will someday be an answer to their most pressing question. Fliers still remain prominently displayed in store windows, because while one of their own still needs them, the people of Millersburg will not give up hope.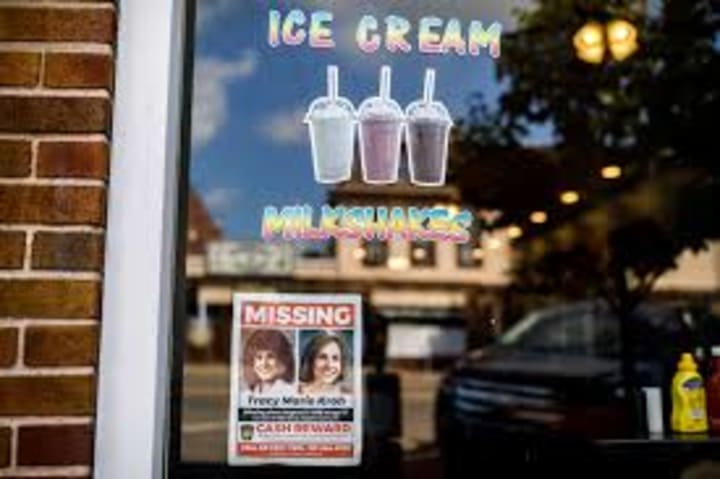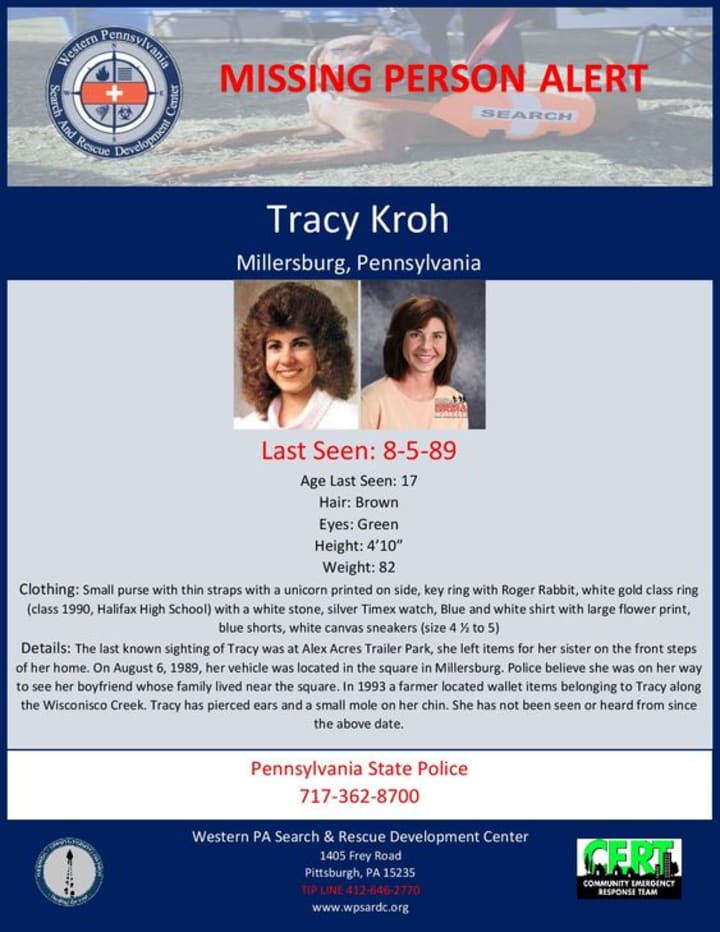 Reader insights
Be the first to share your insights about this piece.
Add your insights