Top 11 Japanese Crime Fiction Novels (Translated into English)
With the ability to translate across languages, there's an entire world of incredible literature for anyone to consume—like these thrilling Japanese crime fiction novels, now with English translations.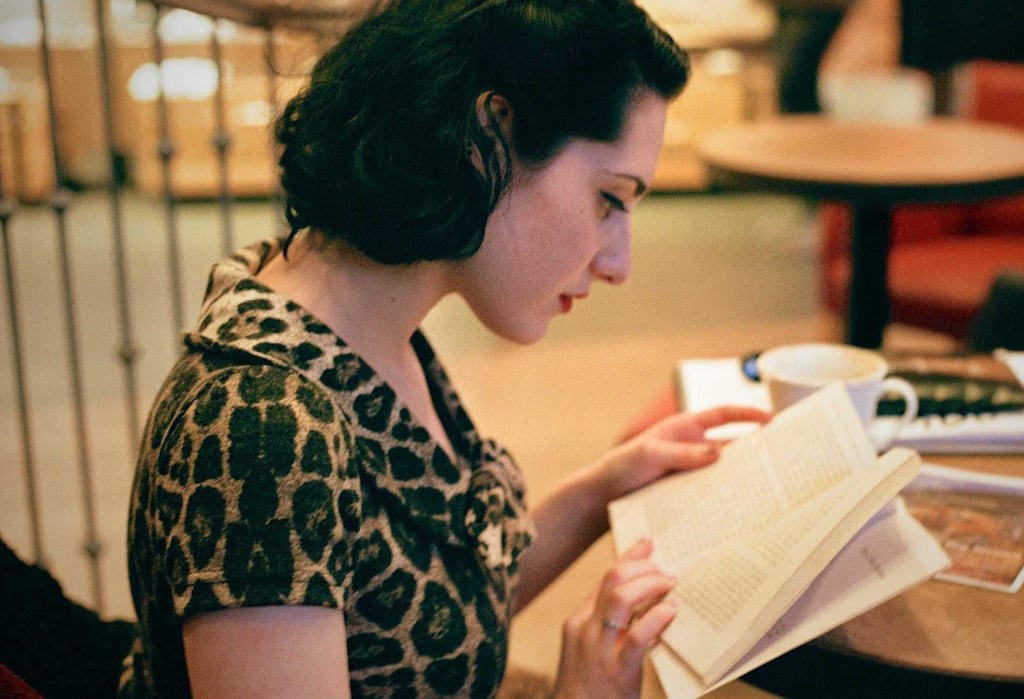 Riddled with reflections on mankind and the dark corners of our psyches, crime novels have a unique ability to give us much more than the simple story it directly portrays. They burrow into the things that motivate us, the things that drive us, and the horrible things that people are capable of under the right circumstances.
In recent years, there has been an increase in translations of much Japanese literature, including some truly amazing Japanese crime fiction novels. Hard-boiled detectives, gritty settings, disturbing murders, and of course, the most engaging of mysteries—this is one of the book lists that has everything you could want from crime novels and more.
Natsuo Kirino is one of the most popular authors of Japanese crime fiction novels. All of her books become must read murder novels seemingly overnight. And the thrilling psychological novel Out is far and away one of her most incredible creations. In fact, this novel was nominated in 2004 for the MWA (Mystery Writers of America) Edgar Allen Poe award, a prestigious literary award for mystery and crime authors. Kirino was the first Japanese author to be nominated for this award.
Out is the story of a brutal crime—but it's also the story of an intriguing group of women, a group determined to keep this crime a secret. It's a gritty, grim tale in the vein of the hard-boiled noir crime thriller, but with far more complexity and character-driven intrigue.
The English translation of this classic 1948 Japanese crime fiction novel has been a long time coming. It's a twisting, disturbing tale of murder, loss, art, romance, and revenge. The gritty, atmospheric setting of mid-20 century Japan provides the perfect backdrop for this locked-room mystery, in which two brothers, a detective and a doctor (Sherlock and Watson, anyone?), investigate the death and dismemberment of a tattooed woman. But this isn't a simple murder case, as the young doctor, Kenzo, was romantically involved with the victim, whose limbs are found in a room locked from the inside, her beautifully tattooed torso missing.
As personal and professional motivations intertwine, the case becomes increasingly muddled and complex, weaving a tale of mystery, murder, and romance, qualifying this as one of best mystery novels that will keep you up at night.
Although The Devotion of Suspect X is the third novel surrounding the brilliant and wittyDetective Galileo, this engaging Japanese crime fiction novel stands alone perfectly well, and is lauded as the possibly the best of Keigo Higashino's intriguing mysteries. Unlike many crime and mystery novels, this story doesn't hinge on the question of who—from the very beginning, the reader knows what really happened: A young mother killed her husband in a struggle of self-defense, protecting herself and her daughter, while her neighbor—a brilliant mathematician—helps cover it up. What follows is a game of intellects, as Dr. Manabu Yukawa, a physicist nicknamed Detective Galileo, works with the police to solve the case, pitted in a match of intellect and wit against mathematician Ishigami.
Confessions is the dark, gripping story of a young woman pushed into the grip of absolute despair, and the shocking, harrowing actions she takes as a result. It begins as what appears to be a final lecture by a retiring teacher, a series of seemingly unconnected stories that begin to form a bigger picture, a picture of blame and revenge, that grows darker and darker into a truly sinister conclusion.
Kanae Minato tells this tale from multiple perspectives—the teacher, who has lost everything she lived for, the student class president, the accused, and others, each with new information, new secrets, and new viewpoints that combine into a grand, dark, complex picture.
Another of Natsuo Kirino's incredible Japanese crime fiction novels is Grotesque, a disturbing book that lives up to its title. Like Out, it is a crime novel that breaks boundaries, it is far more than a mere mystery or tale of crime and death. It's a psychological and cultural exposition, a gritty portrayal of the darkness in humanity, following the events and circumstances that lead people to dark acts and dark ends.
The mystery, the crime, is the brutal deaths of two prostitutes, Yuriko and Kazue. But the novel is not a detective story or police procedural, it's a deep look into the darkest parts of a culture and the things that go into creating it. Kirino is one of the best female crime thriller writers to read right now, and reading Grotesque will show you why she's earned that rank.
Villain is not about a villain—it's about villainy in general. It's about a murder, but like most of these great Japanese crime fiction novels, it's about much more. It's a reflection of culture and of humankind, and the villain that lies in all of us. It's another book that unfolds through the eyes of many distinct people, each with their own perspective and their own demons. As the story of a young woman's death unfolds, we see the tendrils of many different people's lives meet, as those involved in the victim's life and death tell their story, of both the murder and the aftermath. This eventually leads to the revelation of the murderer's identity and motive—but leaving no one innocent in the process.
The dark but vibrant underside of Tokyo's red light district is not a comfortable read, but it is a fascinating and engaging one. And with fewer than 200 pages, it's also a quick read.
The story is about Kenji, a 'tour guide' of sorts for unsavory services. One such 'tourist', an obese, repulsive American (no pussy-footing around stereotypes here), begins to spark suspicion in Kenji's mind as they spend more time together. This tourist, Frank, becomes increasingly strange, and when a body turns up, Kenji begins to suspect he may, in fact, be a serial killer.
This police procedural follows an off-duty cop who agrees to investigate the disappearance of a relative. But what begins as a simple case of a missing person soon leads investigator Honma from shocking clue to shocking clue, uncovering a history of debt, crime, stolen identity, and yes—murder.
This book tackles the issue of rampant consumerism and credit card debt, a problem so common in the Western world, but also so debilitating and dangerous for those that fall too deeply into it. The result is a sad reflection of a consumer-driven world, in which two women become horribly entangled.
Months after the trail of an old man's death goes cold, new clues and coincidences arise to put inspector Imanishi back on the case. He follows these clues through 1960s Tokyo, using a cutting intellect and hard-boiled attitude to solve the mysterious case. Littered with humor and lovable quirks, Inspector Imanishi Investigates is a must-read for fans of Japanese crime fiction novels. It's not just an intriguing mystery—you also can't help but grow attached to inspector Imanishi, with his idiosyncratic habits and details personality. Seicho Matsumoto does an incredible job of painting a detailed, realistic picture of the detective and the setting in which he operates.
The Thief is a dark neo-noir crime novel, following a seasoned criminal down a path that even he had never intended to walk, into deeper and deeper depths of darker and darker crimes. Fuminori Nakamura is a mystery writer with an eye for the existential, the darkness in humanity, and the grittiness of our reality.
In this Japanese crime fiction novel, the titular Thief lives by pickpocketing—and he is a master of his trade. But when an old acquaintances shows up in his secluded life with an offer he can't refuse, his career takes a turn for the darker. What originally appears to be a simple robbery thrusts him into the midst of dark forces and actions he never intended to be involved with.
A mix of magic, astrology, mythology, and madness, this murder mystery takes place 40 years after the event itself, with the investigation of Kiyoshi Mitarai into an old crime—the murder of an artist, Umezawa.
But it isn't just Umezawa's death that's of interest: The artist believed he was possessed by the devil and planned to murder his daughters and nieces and piece their parts together to create Azoth, his Goddess. And after his death, they are indeed murdered. But since Umezawa was already dead, who killed them? And who killed the artist? This is not your average police procedural. It's a soaring drama of the strangest kind, a mystery pieced together through clues that may lead you to Mitarai's same conclusion, making it one of the best Japanese crime novels around.