Best Female Crime Thriller Writers to Read Right Now
True crime and murder-oriented thriller writing isn't a "boy's club" anymore. These female crime thriller writers prove girls can slay too!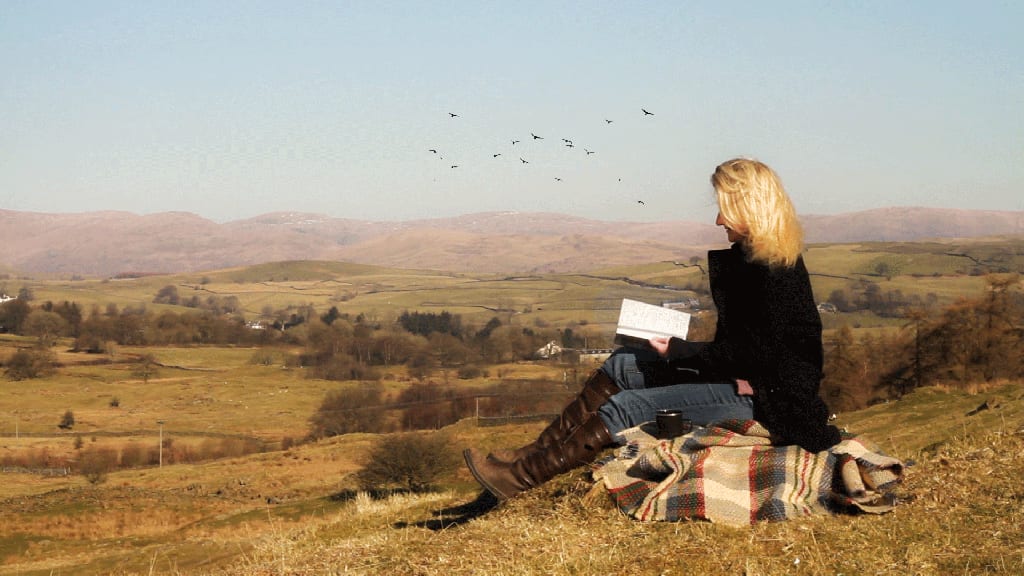 A good murder mystery is always exciting, isn't it? Whether it be captivating novels, mystery podcasts, or films, the genre always keeps us coming back for more. When most people think of crime thrillers and mystery novels, we tend to think of them as being a male-oriented genre. However, this isn't really that true. Both men and women are known to enjoy thrilling books filled with mystery, murder, and mayhem.
There are plenty of amazingly talented female crime thriller writers who prove this point. Looking for new authors to experience in the genre? These leading ladies offer plenty of thrills and chills in every book they write.
It wouldn't be a list of female crime thriller writers without mentioning the real Queen of Suspense herself, Agatha Christie. This exceptionally prolific writer was known for weaving incredible story series featuring two masterful detective personalities: Miss Marple and Hercule Poirot.
Over the years, her fascinating tales have sparked a number of pop culture references and television series. So, if you're a fan of Murder, She Wrote or the hit series, Poirot, you might as well see what the original novels were like—if you haven't already, that is.
Karin Slaughter is currently one of the world's most famous female crime thriller writers, and has been showing no sign of slowing down. With around 18 different novels under her belt, Slaughter's high-suspense form of fiction has grabbed the attention of readers in over 120 countries.
She's the woman behind New York Times bestselling novels like Pretty Girls and The Good Daughter. If you love your mysteries to have rich, three-dimensional characters or are curious to see what Cop Town is all about before the TV production hits the air, you'll need to check her out.
If you love the type of story that has you on the edge of your seat, second-guessing yourself, and really feeling what the main character is thinking, you'll love Tess Gerritsen. Currently one of the most popular female crime thriller writers out there, Tess' work is known for blending romance and mayhem in fantastic ways.
After Midnight, her debut book, was what gave her the rep for being able to write realistic romance and gut-wrenching crime. Her Rizzoli and Isles novels, though, are what made TBS create series after her thrillers. Regardless, you're in for a wild ride with her.
A newcomer to the league of famous female crime thriller writers is Gillian Flynn, and chances are that you're already well-acquainted with her work. After all, her biggest hit, Gone Girl, has already made it to the silver screen.
If you loved the movie, you'll love Flynn's hypnotic way of showing the true souls of people who are caught in a web of crime. Flynn has a remarkable way of looking into a person's mind when she writes, which is why she's one of the best.
Even among other major female crime thriller writers, Tana French has a name that few can match. Her claim to fame is creating the Dublin Murder Squad novel series and bringing back old school mystery-solving to a new-school audience.
What makes Tana's work unique is the way that she's able to capture the narrative voice of men and women perfectly. It's really uncanny. If you didn't know any better, you might even think a guy wrote some of the books that she did.
Women who want to see strong female characters will love Tana's books. They'll always keep you guessing.
Though she might be younger than many on this list, Stefania Mattana has already proven herself to be incredibly talented at writing crime novels and bringing out the inner detective of every person. Ever since she was young, her favorite thing to do was write detective novels.
Mattana's main character, Chase Williams, is a former MET officer who ends up spending his days solving cases. A little humor, action, and unique spins on crimes make this an author that really is worth a shot.
Lisa Gardner might be one of the most research-qualified female crime thriller writers out there. Her thirst for knowledge led her to research forensic investigation techniques, mistakes in world-famous murder cases, and much, much more.
As a result, much of her fiction work has a very unique, "little bit too realistic" feel to them. One cool thing about Gardner is that she has an annual "Kill a Friend, Maim a Mate" contest that allows people to nominate friends to get a cameo and get killed in upcoming novels.
As far as female crime thriller writers go, Chelsea Cain definitely knows how to make a name for herself. Every novel she's written so far has been a hit, with many of them making it to the honor of being a New York Times bestseller.
Cain's breakout novel, Heartsick, was named one of the "100 Best Thrillers Ever Written" by NPR. That alone should tell you volumes about the way she's able to bring audiences on the edge of their seats.
Crime fiction is her thing, and she knows how to do it well. Cain's gotten people hooked on the adventures of Archie Sheridan and Gretchen Lowell—and she'll hook you in, too!
If you're not too big a fan of fiction, but are looking for female crime thriller writers who base their books on true stories, then look no further than Ann Rule. Rule was first introduced to the world of true crime after she had a job that involved her meeting one of the most famous American serial killers in history, Ted Bundy.
After her own close scrape with a killer, she became interested in their stories. Her books follow the true events that made serial killers kill, or the real events of those who knew them before their names made news headlines.
Her debut book, The Stranger Beside Me, remains one of the best true crme books written in recent years because of its gripping storytelling and incredibly captivating narrative.
Finally, let's talk about one of the greatest old-school female crime thriller writers who isn't Agatha Christia: Patricia Highsmith. Highsmith's work was known for having excellent narration, world building, and character creation.
Her most famous work, Strangers on a Train, was so suspenseful that Alfred Hitchcock himself created an adaptation of it for moviegoers. Twists and turns around every corner are the norm with Highsmith—which is exactly why her books are serious classics.
book reviews
About the author
Socialite and dating guru Mackenzie Kennedy knows all about the inner workings of people and society as a whole. It's not only her lifestyle - it's her passion. She lives in Hoboken with her pet dogs, Cassie and Callie.
Reader insights
Be the first to share your insights about this piece.
Add your insights