Best Mystery Podcasts to Listen to
From missing persons to unsolved murders, the best mystery podcasts stoke the curiosity in us all.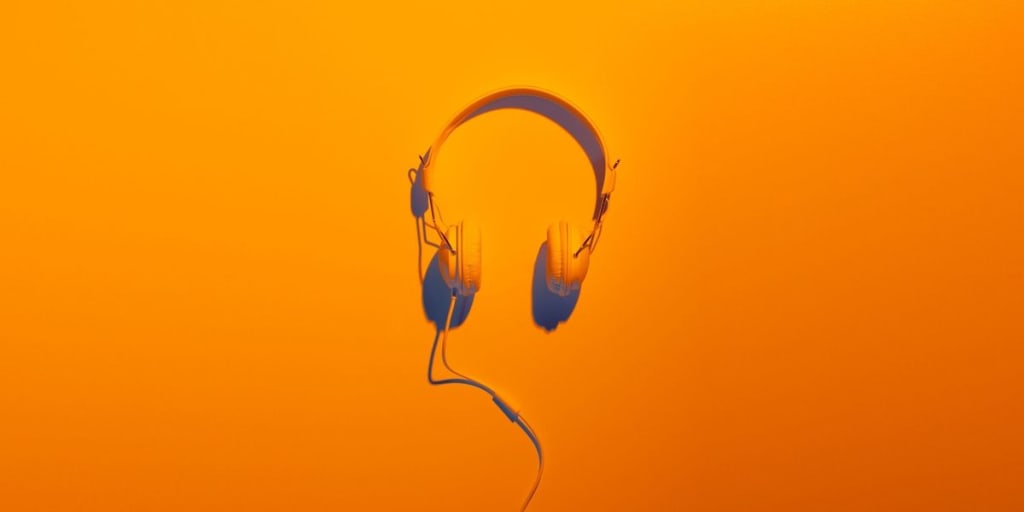 In the days of binge-watching Netflix, it seems like we want to consume all our content in a hurry. So, if you're a podcast listener, mystery podcasts are the best way to replicate the feeling. Missing persons and unsolved mysteries unfolding over the arc of the podcast is the best way to create rabid listeners—think Serial.
The public appetite for this type of material doesn't seem to be fading, and in turn, the podcasts are becoming increasingly compelling. However, this also means we have a ton of choices, and figuring out what podcasts you should be listening to can be exhausting. You don't want to miss out on the next big pop culture moment everybody is talking about, so check out the best mystery podcasts to listen to below.
Unsolved Murders is one of the best mystery podcasts for those who like a good cold case. Each episode is about an unsolved murder and real-life cold cases that have very little solid leads. Our hosts take us to the scene of the crime, and then we take part in the process of investigation, all in hopes of solving the case.
Some of these crimes are famous, but many are under the radar and have gotten very little coverage over the years—making this podcast even more important. It also is voiced by some highly talented voice actors, giving it a cinematic feel. With 40 episodes in the can, it's perfect for binge-listening.
Accused is the story of Elizabeth Andes, who was murdered in her Ohio apartment in 1978. All these years later, it's still not clear who killed her, so this is where investigative journalist, Amber Hunt, comes in. Through a wide array of first-person interviews and classic storytelling, we are taken on a journey to find out what truly happen to Andes.
It's serialized and unfolds over nine episodes, so it makes for a quick binge-listening experience. It also gets into the massive problems with our criminal justice system, as police and prosecutors decided, within hours, it was an open-and-shut case way back in 1978. Now, nobody is quite sure, making Accused one of the best mystery podcasts.
The Black Tapes is a docudrama about dark disappearances, hauntings, and shadowy rituals—and it's incredibly addicting. One of the best mystery podcasts revolves around Dr. Richard Strand and a series of seemingly separate paranormal cases.
However, as the series goes on, we start to see connections. Just how much does this guy know? Does he know anything? This is definitely a rabbit hole you'll want to go down.
Up and Vanished is a mystery podcast that explores the unsolved disappearance of Georgia beauty queen and teacher, Tara Grinstead. The eleven-year-old cold case has more case files than any other crime in Georgia state history.
In an effort to find out what really happened, amateur sleuth and film director Payne Lindsey examines old case evidence and re-interviews persons of interest. Will she be able to chip away and find a solid lead? Listen to one of the best mystery podcasts around to find out just what happens.
S-Town is one of the best mystery podcasts to listen to, brought to you by the people behind Serial and This American Life. Host, Brian Reed, heads down to Alabama to investigate the son of a wealthy family, who's allegedly been bragging over the years that he's got away with murder.
Then, somebody else turns up dead; and the mystery intensifies. The hunt for the answers turns into a nasty feud, a hunt for hidden treasure, and the uncovering of dark mysteries of one powerful family. It's serialized and full of Southern gothic intrigue, making it one of the easiest podcasts to binge listen to.
Way back in 1964, the remains of Charles Moore and Henry Dee were found on the banks of the Mississippi River. Nobody was ever convicted of the crimes. All these years later, his brother returns to Mississippi with David Ridgen to reopen the case, and confront the Klan. It's all about the hunt to re-open the cases, and unsolved murders often make the best mystery podcasts.
It's in the style of Serial, so just know going in it will be hard to listen to one episode at a time. The great storytelling will make you want to listen right up until the very end.
Undisclosed is one of the best mystery podcasts that investigates the world of wrongful convictions, and digs deeper into the cases to figure out what truly took place. It uncovers powerful evidence that never made it into court, and often gets cases re-opened. It has that same Serial momentum, and regularly blows our minds with massive truth reveals.
The podcast takes a step-by-step approach, highlighting the slog that our legal system has become.
Child abductions are obviously some of the worst crimes, and they are the subject of one of the best mystery podcasts: In the Dark. While these crimes are rare and usually solved, that doesn't make the case of Jacob Wetterling any less haunting.
After he goes missing in rural Minnesota, a massive search ensues that brings little results. The search was badly bungled by investigators, and the hysteria that followed, as a result, became known as "stranger danger".
It fueled parents anxieties and led to the creation of sex-offender registries, while also raising serious issues about the effectiveness of our trusted crime-solving strategies.
Dan Carlin takes his interesting and unorthodox way of thinking and applies it to the past—revealing mysteries about our world in the process. If you are a fan of history, this is absolutely one of the best mystery podcasts to listen to.
The reason this crosses the line from basic history podcast to high-drama is the way Carlin narrates, as well as his in-depth approach to things we think we already know—which we usually don't.
Will our modern civilization ever fall like civilizations from past era, like, say, the Romans? For answers to questions like this get started listening to the pop culture hit Hardcore History immediately.
Tanis is a strange and intriguing program, far and away one of the best mystery podcasts to listen to. The story all revolves around a fascinating and surprising mystery—the myth of Tanis. Host Nic Silver takes us on a journey full of conspiracy and blurred information.
Just what is the Tanis? With references to devil worshipping, the Dead Sea Scrolls, the Bermuda Triangle, the Freemasons, and more, it's a lot to digest. If you can parse out the truth from the fiction, it's highly addictive and can be consumed in a few long commutes.
investigation
About the author
Joseph Farley is a North Jersey based writer who loves short fiction and stand-up comedy
Reader insights
Be the first to share your insights about this piece.
Add your insights