Best Mystery Novels to Keep You up at Night
Want a good mystery to give you chills and jump at every bump in the night? Consider any of the best mystery novels for your next read!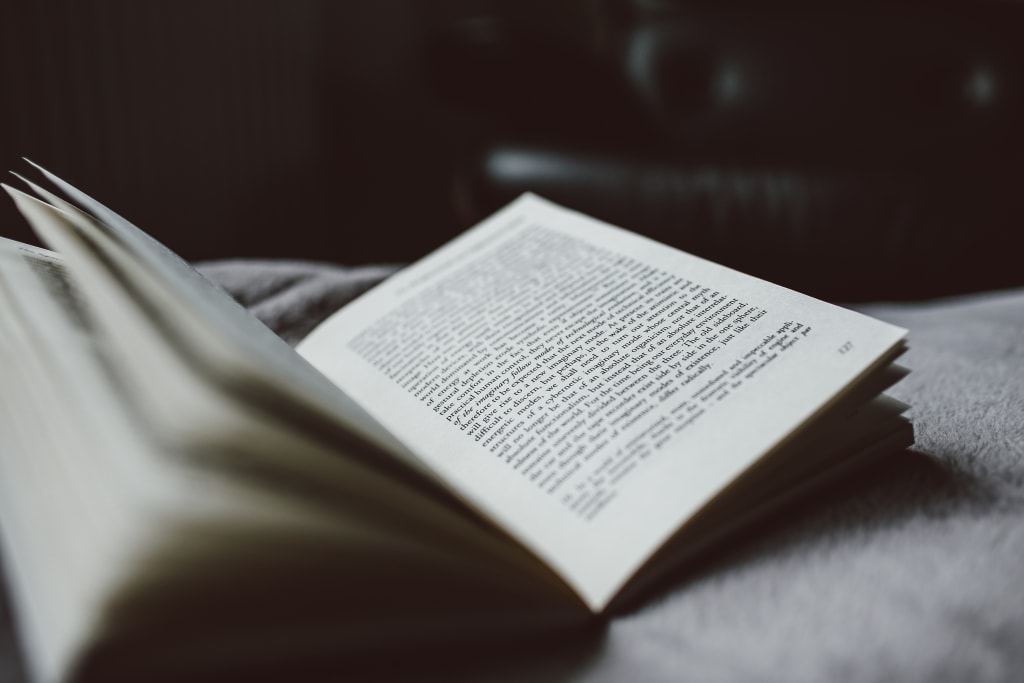 Even if you're not a bookworm, people love a good mystery novel. All you want to know is what happens next, but every single chapter is just a brand new cliffhanger and this literally makes us go to the next chapter — it's like a cycle until we eventually reach the end of the novel (but we never want stories to end!).
But the effect these mystery books have on us is what keeps us buying more. While indulging in one, we act like we're the detective, attempting to discover the culprit behind the act. We continue to guess until the ending reveals that the culprit is someone way off from what we had in mind — then we scream in frustration and utter shock. But the best time to read mystery novels is during the night — that's where the atmosphere really sets in. For an edge-sitting, heart racing, and mind boggling experience, check out any of these best mystery novels to keep you awake through the night. And I guarantee these books are great reads, since I personally read the majority of these fantastic mystery books and listed only the best of the best that hooked me.
The Girl on the Train has to be on this list — undoubtably one of the best mystery novels. If you haven't watched the film version of this story, before you do so, read the novel. Like most book-to-movie adaptations, the book is always better. But this specific book has amazing descriptions and Paula Hawkins really puts us in the minds of her characters.
The story revolves around Rachel Watson, an unemployed commuter, who gets intoxicated the majority of the time. While taking her daily commute on the train, she always catches glimpses of a married couple outside their house — basically naming the two. However, when she catches the wife having an affair with a man one day while intoxicated, Rachel later on discovers that the wife was murdered. And with her vague awareness of the situation, Rachel attempts to search for the murderer herself.
Murder on the Orient Express is one of the greatest mystery stories ever told — and one of the best mystery novels. A story so great that there's a film based on the novel which will soon be released. But, of course, read the book first!
While taking a high-end train through Europe, a murder occurs onboard. And the world famous detective, Hercule Poirot, is determined to find the culprit behind it. While everyone was onboard when the murder happened, the maid, the professor, the gangster, the widow, the butler, the governess, and others are all a suspect. Anyone else getting Clue vibes?
This book is certainly one of my favorites from this list of best mystery novels. The Boy Who Could See Demons is a psychological thriller mystery that can send chills right down your spine. And without a doubt, this novel will keep you up all night yearning to know how it ends.
The book is about a ten-year-old boy, Alex Broccoli, who seems like a regular kid at first glance, but Alex's best friend is a 9000-year-old demon named Ruen. While his depressed mother is suicidal and attempts to commit, he's visited by a child psychiatrist, Anya, who continues to live the scars of her own daughter's battle with schizophrenia. Even after trying to medically prove that Alex doesn't see anything, she soon faces the question whether he suffers with schizophrenia or if Alex can actually see demons.
From the author of Gone Girl, you know this book is automatically amazing. Gillian Flynn is a phenomenal writer in psychological mysteries, and her novel, Sharp Objects, can really mess with your head. And as a heads up, this book can be a bit gory. But if you're into that, dive right in then!
Sharp Objects is about a Chicago journalist, Camille Preaker, who has a past involving suicide and staying at a psych hospital recently. But in order to get the story behind the murder of two preteen girls, she must return to her small hometown where the murder actually occurred — the town that holds her worst memories. For years Camille hasn't spoken to her neurotic, hypochondriac mother, her half-sister, and her beautiful thirteen-year-old sister who somewhat has eerie connections in the town. Still severely scarred by her demons, she must unravel her own past if she wants to get the murder story for the newspaper.
One of the top best mystery novels, Party Girls Die in Pearls is a very entertaining story that will not only make you laugh from the witty jokes, but constantly making you think and wonder behind every mystery. And an unexpected ending that will totally blow your mind.
For a young, studious country girl, Ursula Flowerbutton, arrives for her first term and expects nothing more than spending her days studying over history books. However, if she's lucky, she'll even receive an invitation to a ball. Ursula soon gets caught into a murder investigation and while she's trying to get a scoop on the story, she realizes that she may be next on the murderer's list...
One of the most mind-twisting stories you'll ever read, Last Words by Michael Koryta is a true work of art in mystery. Even horror legend Stephen King calls him, "A master." All I have to say that the ending of this novel really messed me up — completely unexpected. This book will certainly keep you at the edge of your seat.
Private investigator Mark Novak continues to mourn over the death of his beloved wife. While he's still suffering from his loss, he accepts a case to investigate. That same day his wife died, the body of a teenage girl was dragged out from the extensive and eerie cave system under Southern Indiana. It's believed that the man who rescued the girl's body is the killer — and that man is begging Mark to uncover what really happened in the cave.
Hands down, one of the most amazing novels I've ever read in my entire life. I don't think I can express the love I have for this book enough, but it's definitely one of the best mystery novels. Mark Haddon is a genius in this novel as he puts us in the mind of a young, autistic boy — something that is truly difficult to master.
The story revolves around Christopher John Francis Boone, a 15-year-old autistic boy who knows all the countries in the world along with their capitals, knows prime numbers up to 7,057, understands animals but doesn't understand human emotions, and hates to be touched. For a boy with so much knowledge, human interactions and admonishments don't mean much to him. Then his world completely falls apart when he discovers his neighbor's dog, Wellington, is impaled on a garden fork — and he is blamed for the killing. Through curiosity, Christopher decides to investigate the real killer. But this leads him face to face with issues between his parents' marriage and dealing with the crisis of his own family.
If you're looking for police investigations, don't let The Daughter of Time slip through your hand — it's a real page turner. Since it's on the list of best mystery novels, it's assured that this novel will fulfill your mystery cravings, and even have you begging for more from the genius Josephine Tey.
The novel is about inspector Alan Grant who is intrigued by a portrait of Richard III. He wonders how a sensitive face such as his can belong to a cruel villain. A villain who killed his brother's children to secure his own crown. But 400 years later, can the bedridden policeman unravel the truth behind the murder of the Princess in the Tower?
Rebecca is one of the more well-known mystery novels and one of the best mystery novels ever. Many people know about the story even if they haven't read the novel, but you should seriously get into this one — it's addicting!
Rebecca takes place in Monte Carlo where the heroine is swept off her feet by a handsome widower Maxim de Winter and his sudden proposal of marriage. While she was orphaned and spent her days working as a lady's maid, her life completely changes. But once she arrives at his massive country estate, she soon discovers how the shadow of his late wife will constantly cast over their lives — lingering evil that threatens to destroy their marriage even from beyond the grave.
Mystic River is among the popular novels that've become award-winning films, and also one of the best mystery novels ever written. Just like most of the books on this list, the suspense in this one can really mess with your mind. It's the type of book that won't let you put it down until you're satisfied — which will be the ending.
It's about three best friends, Sean Devine, Jimmy Marcus, and Dave Boyle who all came across an odd car that pulled up to their street. One of the boys got into the car while the other two didn't — something horrible happened that ended their friendship and changed all three boys forever. Then 25 years later, Sean is a homicide detective, Jimmy is an ex-con who owns a corner store, and Dave is trying to keep his marriage together while still dealing with the demons that keep urging him to do terrible things. But when Jimmy's daughter was found murdered, Sean is assigned to the case to capture the murderer. But Dave, on that same night Jimmy's daughter was killed, returns home with his hands completely covered in blood.
book reviews