Book vs. Film
Yeah, you've seen the film, but have you read the book though?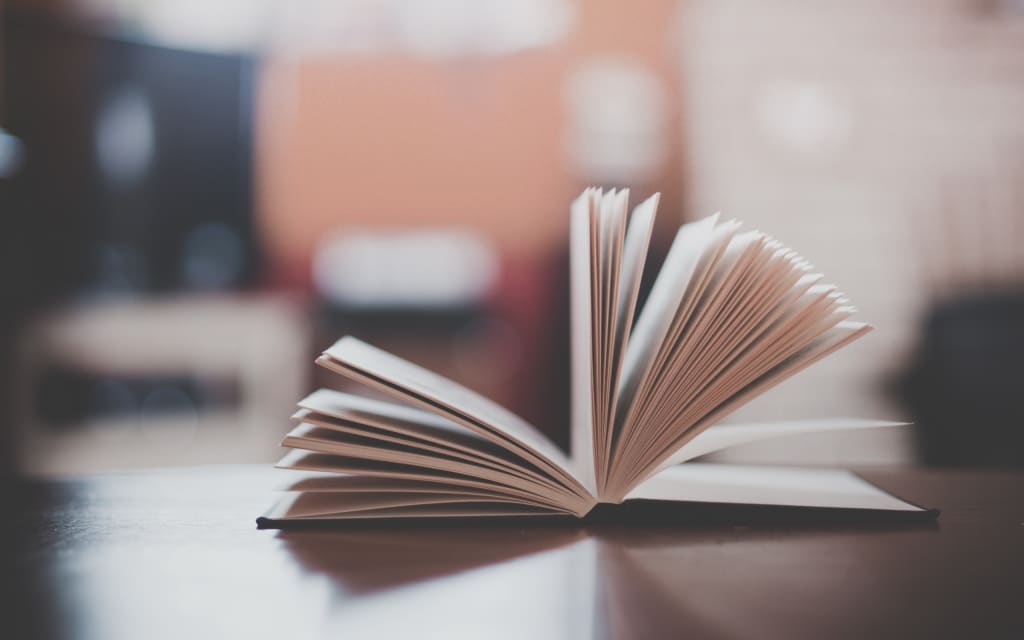 Taken from Google Images. 
Nowadays, a lot of books have been turned into movies. The Hunger Games, Harry Potter, The Lord Of The Rings, to name a few. The general conception of book based films to avid book readers are "but it'll never be as good as the book."
In this article, I'm going to divulge the feud between book lovers and film lovers. I intend to cover the major worries and the potential victories of changing a book into a screenplay.
Book lovers are incredibly passionate and charmingly protective of the books they love. That's why sometimes it can be quite scary to see it taken by others and twisted and turned into something that may not even resemble the original. Your favourite characters that you've read for years and seen triumph and lose with every page are being whisked away for someone else to do as they want with.
The great thing about books is they're open to interpretation; a character may be described with blue eyes and brown hair but unless the author doesn't go into any more detail, you may picture curly brown hair or maybe light blue eyes instead. If the author goes into great detail about a person, you will have that description in your head but even then not every reader will picture the same thing. The same goes for places and accents. Fundamentally, every reader will see similar images but they'll be different as well. That's what is so amazing about books, the words will take you so far and your imagination will do the rest.
Also the feeling of holding a physical story is nothing more than powerful and touching the pages and unfolding the story at your pace is just another wonderful thing to add to the foundation of books.
The great thing about films is they're visual story telling. You can tell instantly if a character is feeling sad or happy just by looking at their face. The basics aren't open to interpretation because they've already been set. You witness someone else's collaborative interpretation and that's just as interesting as visualising it yourself. Going to the cinema is also rewarding, you're part of an audience watching something unfold together. When you laugh with a bunch of strangers, there's a sense of instant inclusion and belonging. Films can be easier to follow too; generally everything is laid out for you with stunning performances and graphics that make watching a movie exciting and entertaining.
There are undeniably many points on both films and books that make them great in their own right but sometimes the line gets blurry when mixing the two. Let's break down some pros and cons about books and films shall we?
Pro – You get to see your favourite characters brought to life through someone else's interpretation. More times that not, the author has a lot to say in the matter as well.
Con – Their interpretation may not be your interpretation and to die-hard fans of the original story, that's a major put off. Unless something happens in the film that's so canon, it redeems itself.
Pro – There is nothing more exciting then learning about a new film that's being based on a book that you've loved for years. Finally, everyone will appreciate it too!
Con – There is nothing more frustrating then learning about a new film that's being based on a book that you've loved for years. DO NOT RUIN MY BABY FOR ME.
Pro – Think of all the new fans that the film will create. All of those new people relishing in the awesomeness of the plot and the characters. Even if they're a little different from the plot and the characters you know.
Con – All those new fans falling in love with the film and not the book you've cherished since you can remember. It hasn't even got the exact same characters or plot!
Pro – Things might actually turn out okay! That character might still have their own traits, that building may still have five windows or that infamous line might actually be included!
Con – Things might actually turn out awful! That character might be completely different, that building might only have three windows or that infamous line might not even be included!
Okay, okay I'm going to stop there. I could go on all day about how good or how bad it can be for a book to be turned into a movie but to be honest, I see it has more of an opportunity. Personally if my favourite book got turned into a film I would be intrigued by it, not angered by the potential let down it may be. I like that other people like the same thing that I do enough to be able to give it a feature length.
I understand that there are books out there that are treasured by millions and the thought of it being transported into a different media can be worrying but it shouldn't be. It should be exciting and interesting. And I think if you've seen the film, you shouldn't have to have read the book. You can enjoy something on its own, maybe the way it was intended but also it can be just as interesting to go back to the book once you've seen the film and see how things differ. Heck! I have never read a Harry Potter book! There, I said it.
My point is you get to see someone's interpretation, you get to see if they add things or take away things and regardless if you like it or not, we should be thankful that the material you love so much can expand and cross over different mediums.