Must Read Murder Mystery Novels
Reading good murder mystery novels is a great way to pass the time, get thrills, and live out your dreams of being a private eye. These picks are some of the best out there.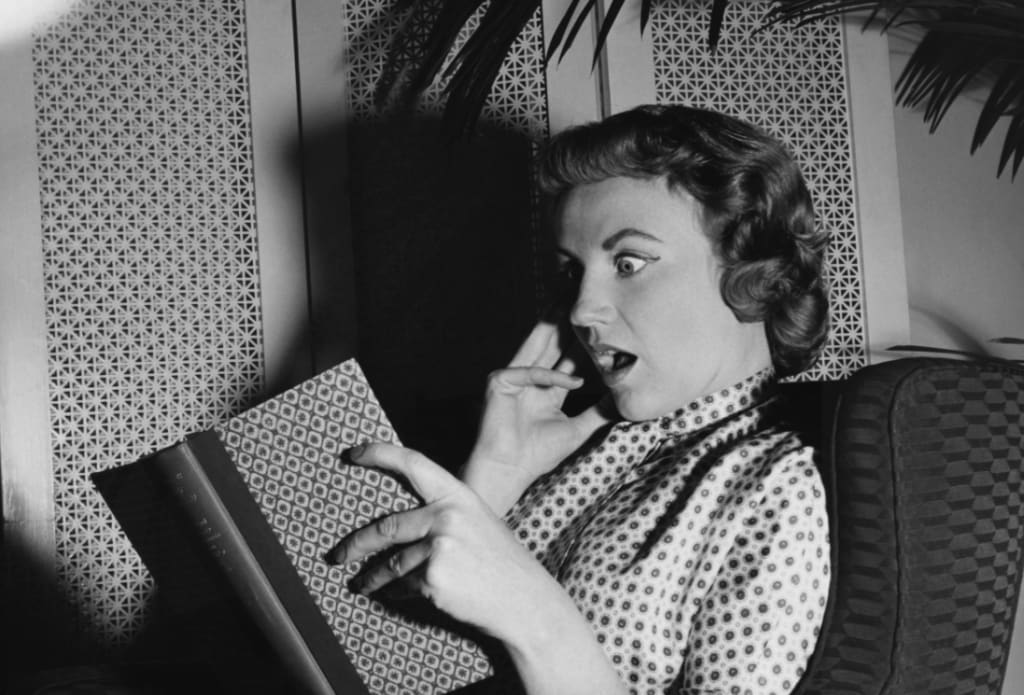 If there's one genre of thriller that is as old as time, it's the classic murder mystery "whodunit" novels. It's easy to see why. There's just something absolutely gripping about trying to figure who did the deed, and how that odd morbid curiosity tends to make things even more appealing.
A good mystery novel never ceases to entertain, and that's precisely why so many folks love reading them. We checked out GoodReads and Amazon to find the best murder mystery novels currently on their charts. Here are the picks you need to read if you love a good crime thriller.
Currently topping the charts on Goodread's murder mystery novels charts is Robert B. McCaw's Death of a Messenger. It's easy to see why. This book has everything a new noir novel should have, and then some.
A beautiful Hawaiian setting, a bizarre murder with few leads, and a cool detective called Koa Kāne. In this novel, he comes face-to-face with people who are looting archeological sites throughout Hawaii, a murder, and of course, a major struggle when it comes to his own heritage.
Can Koa stop another murder from happening? The only way you can find out is to read what happens.
"A skillful blending of page-turning mystery and Hawaiian culture. The author clearly has a feel for Hawaii, it's history and people. And can spin a darn good take, besides. I hope this isn't the last book with this character and setting." - Jane Mitakides
Agatha Christie remains one of the best female crime thriller writers of all time—and this book is generally considered to be her greatest work. And Then There Were None follows the story of ten people who were each invited to an eccentric millionaire's mansion.
Everything seems fine until people start dropping dead. Who is the killer? And, will any of the unfortunate guests survive? Once you check out what happens, you'll understand why this book's many twists and turns made it one of the best murder mystery novels ever written.
"Marvelous. I came into this a bonafide Agatha Christie virgin and came out an addict. What a fun, quick-paced read! The characters were clear, and often many levels deeper (and far more sinister) than they appear. Out of the 10 souls stuck on Soldier Island, I did initially guess correctly the mastermind -- but Christie is sooo good at seeding doubt. "Oh, this guy would be logically the murderer. You know who's even more likely? THIS guy." - Zachary Littrell
Silent Fear might be one of the newer murder mystery novels on this list, but don't be shocked. It's one of the most intense and terrifying—and blends in a little bit of "plague thriller" into a typical detective novel, too!
This story features a detective investigating a murder that happened in London's University for the Deaf during a deadly disease outbreak that puts the entire school into quarantine. Can the murder be solved, even while the virus continues to claim lives?
"The obvious research and development of this story paid off as a terrific result. I learned much more than who the bad guy is. The fears and frustration that Deaf people face, and finding themselves in a bad situation, yet more than surviving they cope beyond anything I can imagine. Well done!" - Mickey
One of the bestselling murder mystery novels of 2017 was Connelly's The Black Box. What made it so popular, you ask? Well, it was a nice variety of things. It had something to do with the realistic characters and case, and also the incredibly engrossing plot.
The Black Box follows Detective Harry Bosch as he tries to crack a 20-year-old case involving the disappearance of a female photographer during the LA Riots. Bosch's search for the "black box" that could help him uncover the culprit is one of the most impressive stories you'll ever read, and it's so realistic, you might even think it's true.
"Michael Connelly never fails in his Harry Bosch novels. In each one, another little piece of Harry's complex history and personality is revealed. Never one to let proper protocol get in the way of solving a case and bring justice to the victim and their families, Harry latches on to a 20 year old cold case on which he was one of the original investigators." - Dwight S. Harvey
Currently one of the must read murder mystery novels on Amazon, The Girl on the Train has become a huge mainstay in the modern mystery scene. Though this is currently her debut novel, it's already scaled to the top of the New York Times bestseller list and gotten her a ton of fans, as well as a feature film on the big screen.
The Girl on the Train is about a female commuter who casually observes a couple until something goes terribly awry. She tells the police, but they don't believe her. Is she really just being crazy, or is there something seriously criminal afoot?
"The novel is dark and fast-paced, the characters are complex and the plot is compelling. Highly recommended for thriller fans. Five big, bright, shiny star." - Jasper
If you're a fan of the movie, then you'll definitely understand why Gone Girl is regularly rated as one of the best murder mystery novels to come out in recent years.
Gone Girl is the tale of a seemingly perfect couple... until the wife goes missing. The former husband-of-the-year, Nick, quickly takes to celebrating, philandering, and partying the nights away. People are pointing fingers at him as the murderer, but something doesn't quite seem right.
"Where do I begin? This novel is BRILLIANT, plain and simple. The main characters are strong and complex, and the story is totally engrossing, a real page turner." - Sollie
Perhaps one of the best murder mystery novels to be written before the trope of a "hardened gumshoe" was even really cemented had to come from Charles Dickens—the very same guy who wrote Great Expectations.
Our Mutual Friend follows what happens when a man who was set to marry a woman gets murdered in Victorian England. As intrigue gets exposed, it's clear that there's a lot more to the scenario than meets the eye in the start.
"Charles Dickens is my second favorite author of Victorian fiction after my favorite author of all, George Elliot. I have never read a Dickens novel that I did not complete enjoy. As stated these novels were written for mass appeal and consumption in Victorian England. Charles Dickens published these novels in serial form in periodicals. He would attempt to assess the reception of his work with his readers and thus the novel may be revised before the next installment." - FCD117
Few murder mystery novels have as strong a "Wall Street" twist like D.M. Pulley's The Dead Key. The heavy talk of money, bank fraud, and suspicious finances is precisely what makes it such a page-turner for readers who loved The Wolf of Wall Street.
It's 1998. The Bank of Cleveland has been abandoned after it was plagued with stories of graft, corruption, and fraud. During a renovation, a young engineer by the name of Iris Latch finds out that there's a lot more to the scandals than just graft—and it all goes deeper from there.
"I read this book earlier this year when I was sick in bed for a few days. I needed something different to read, and fell into this dark jewel. I wrote a review in February, but as I loved this book (apparently D. M. Pulley's first), I felt I needed to reread it and give it a fuller, in-depth type of review. So, after reading it twice – I can happily say – still a five-star novel!" - T.B. Cooper
Adapted into one of the greatest murder mystery movies, The Girl With the Dragon Tattoo best consumed in it's original version. This is one of the few murder mystery novels to blend love stories, murder, thrills, and a strongly atmospheric vibe together in a way that will leave you spellbound.
The Girl With the Dragon Tattoo is the first of the Millennium series, and remains a captivating story for people of all walks of life. If you're sick of hearing about hardened detectives and want something a little different, this will be the novel you need to read.
"The Girl With the Dragon Tattoo is an intriguing book title. It's also an intriguing description of the female protagonist in this story. She is a 24 year old computer hacker with a photographic memory, a screwed up personal life, and a big chip on her shoulder. The male protagonist is a disgraced financial journalist who has been found guilty of libel, and whose business magazine he is part owner of is on the verge of shutting down. The two are hired by the elderly head of a wealthy family to find out what happened to his beloved niece who disappeared 40 years prior." - Teddie S.
Want to read murder mystery novels that actually happened? Then you might want to check out some of the best true crime novels out there—such as the one by Truman Capote.
In Cold Blood follows the true tale of the Clutter family murders and presents itself like a real murder mystery. Capote's ability to show how these gruesome murders could rock a community is uncanny and remains impeccable to this day.
"A true masterpiece of literary nonfiction. No one else has been able to replicate the feel of this book....there is crime fiction, and then there is "In Cold Blood". From the beginning pages, with his haunting description of Holcomb, Kansas, a place so off the grid it was called "out there", to the machinations of the two now infamous losers, Dick and Perry, and the heartbreaking details of the day before the deaths of the Clutters -- described as a solid, superior American family -- one is spellbound." - J.A. Bowen
book reviews
About the author
Detroit-born Buddy Brown is a 80s hair metal fan who loves cars, games, and sports. When he's not drinking PBR while listening to Downtown Brown, he's playing Grand Theft Auto or working on his El Camino.
Reader insights
Be the first to share your insights about this piece.
Add your insights