Greatest Murder Mystery Movies Ever Made
Things are not always as they seem, and the best murder mystery movies prove that time and time again.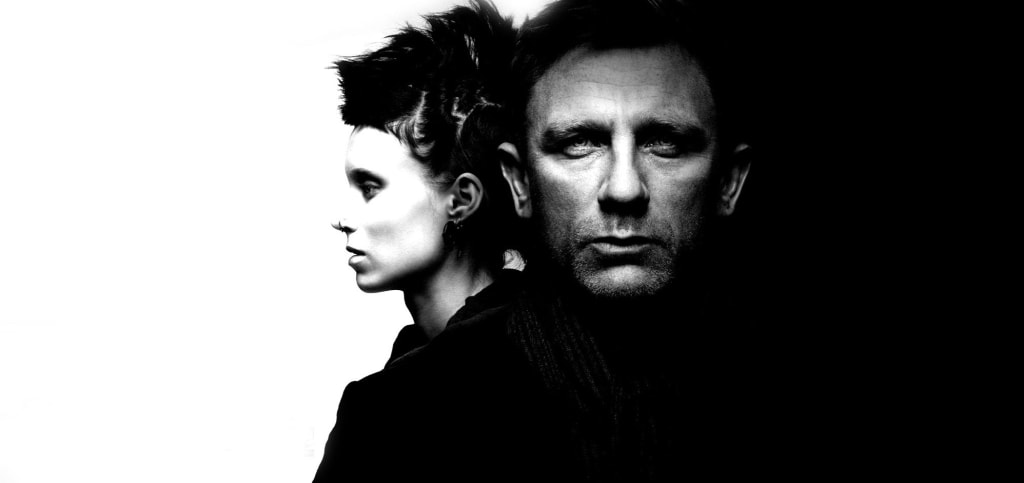 Who doesn't like a good whodunit? Somebody has been murdered, the stakes couldn't be any higher, and perhaps that's why murder mystery movies have been fascinating audiences since the inception of film making.
This is a doubled-edged sword, because there are so many of them out there in film and on TV, it can sometimes be difficult to parse out the quality from the crap. Over-saturation is what makes seeing a truly great mystery movie so rewarding. Many of these films are among the greatest movies of all time, and some are helmed by legendary directors at the height of their powers.
The best murder mystery movies deal with detectives working impossible cases, cops pushing themselves to the brink, and brilliant criminals trying to stay one step ahead of the law. Catch up on some of the best here, and give one a watch next time you've got some free time.
Adapted from the international best-selling phenomenon, The Girl With the Dragon Tattoo was faithfully turned into one of the best murder mysteries in recent years, thanks to master filmmaker David Fincher. Rooney Mara stars as Lisbeth Salander as a hacker outcast.
She teams up with a Swedish journalist and investigates the likely murder of a missing heiress. Full of vengeance, Lisabeth and the journalist Mikael Blomkvist form an unlikely duo, and what they stumble into may be more than they can handle.
Sean Penn delivers the performance of a lifetime in one of the best murder mystery movies ever made. Mystic River centers around a group of childhood friends who have went down very different paths. Jimmy, played by Penn, is a neighborhood ruff neck whose daughter has turned up murdered.
Working the case is a former friend played by Kevin Bacon, and wouldn't you know it, the prime suspect is another friend played by the great Tim Robbins? What really happened that fateful night? Check out the film to see how it all plays out.
It's rare to see a stoner comedy and murder mystery mesh well as one, but that's exactly what Paul Thomas Anderson did with Inherent Vice. Based on the novel by literary recluse Thomas Pynchon (the first of his books put to film), it centers around the disappearance and possible murder of Los Angeles private investigator Doc Sportello's ex-girlfriend.
Sportello investigates the disappearance in a cloud of marijuana haze, eventually stumbling upon something much more sinister. It's a fun ride, and one of the lighter murder mystery movies out there.
A jealous man hires a private investigator to murder his wife and her new lover. However, the man he hires is incredibly shady, and he has some ideas of his own. There is a surprise double-cross, and one of the important players is murdered, causing matters to spiral further out of control.
Confusion abounds in Blood Simple, and both the police and criminals are seeking the truth. It's the first film from the iconic Coen Brothers, and the blending of humor and violence makes for one of the best murder mysteries ever made.
Directed by morally dubious legend Roman Polanski, Chinatown is one of the best murder mystery movies of all time — undoubtably one of the greatest murder mysteries ever made. Jack Nicholson also knocks it out of the park as a sleuth searching for answers.
He starts out as a private eye hired to expose an adulterer, but instead he finds himself caught up in a web of deceit, corruption, and murder, somehow all tied to the city Los Angeles suspect water supply. Chinatown is a classic of the genre and form.
From the brilliant mind of Agatha Christie comes the thrilling Murder on the Orient Express. When a train is stopped by deep snow, famed detective Hercule Poirot is called in to solve a murder that occurred on the train the night before.
The man that everyone believes to be responsible for the murder turns up murdered himself, sending everything into chaos, leaving everyone onboard a suspect. The train is stuck between Istanbul and Paris, and nobody is going anywhere until Poirot gets his answers. It's being remade this year, but I'd check out the original, it's one of the greatest murder mystery movies of all time.
Based on a Philip K. Dick story, Minority Report is a well-crafted sci-fi murder mystery. Tom Cruise plays a cop who studies the numbers and arrests killers before they even strike. But, when he is suspected as a future killer, he goes on the run to figure out the mystery behind a crime that hasn't even happen yet.
Dick plays with identity and mind control, and it's one of the more philosophical of the best murder mystery movies. It's even more relevant today, especially as we move more toward statistical policing in this country, a strategy that comes with a host of problems we are just now beginning to see.
Memento is a film about a man struggling with short term memory loss. Worse yet, he's searching for his wife's murderer (her murder is also the last thing he remembers) and has to write down every detail he uncovers before he forgets.
One storyline moves forward in time as Leonard seeks the killer, while another storyline moves back in time, revealing a bit more of what actually happened each time. It's one of the most unique murder mystery movies from modern master Christopher Nolan.
L.A. Confidential takes place in 1950s Los Angeles, where three detectives investigate a series of murders in very different ways. It mixes noir, mystery, and Hollywood sleaze seamlessly, making it one of the best murder mystery movies of the 90s.
It takes us down the rabbit hole of the dark Hollywood crime world, all based on the terrific novel by James Ellroy. It'd be much more popular but it was overshadowed in 1997 by the massive hit Titanic.
The Nice Guys is well-written comedic-noir with the mysterious death of a porn star mixed in. Criminally underrated, it stars Ryan Gosling and Russell Crowe as a pair of mismatched private eyes. It's one of the funniest murder mystery movies ever made.
Set in Los Angeles in 1977, Gosling is called in to investigate the apparent suicide of famous porn star Misty Mountains. He runs into Crowe who is working a different case, and they both bumble their way into a conspiracy that runs to the highest levels of government.
Basic Instinct is a pop culture hit, as the Sharon Stone leg crossing scene is one of the most recognizable scenes of the past few decades. However, many people aren't sure what it's actually about, which is a shame because it's one of the best murder mystery movies ever made.
The plot revolves around a suspended police detective investigating a brutal murder, in which a manipulative and beautifully seductive woman (Stone) could be involved. She is suspected of killing her former rockstar boyfriend, but the detective can't find any hard evidence. As more people are murdered and the body count begins to pile up, the detective begins to question everything, including himself.