The Most Shocking Crimes of 2017
After so many unfortunate events have happened this year, the most shocking crimes of 2017 still stick with us.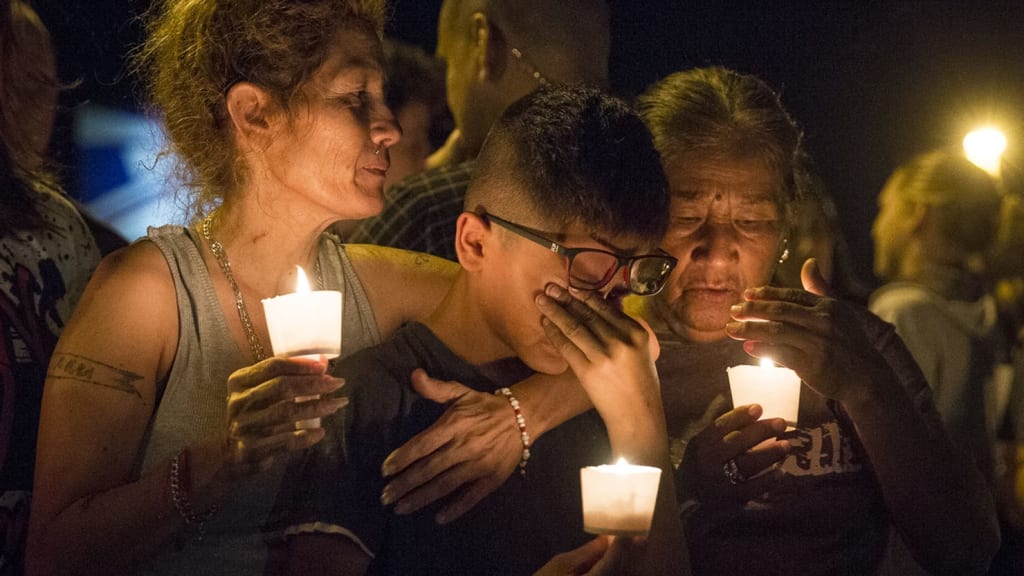 Shootings are now commonplace. Terror attacks are everyday events. Public figures are being incriminated for political and sexual crimes now more than ever. Let's just face it: 2017 has been a casserole of chaos and calamity.
With each passing day, we spiral further into entropy, nonsense, and violence, and unfortunately, it doesn't look as if that's going to change any time soon. But as the year comes to a close, let us remember the people who were affected by and killed as a result of some of the biggest crimes of 2017.
The Las Vegas Shooting
2017's Las Vegas shooter, Stephen Paddock, is now known as one of the most deadly mass shooters in modern times. When he fired his automatic weapon into a crowd of concert-goers in early October, he ended up killing 58 people and wounding more than 500 people amongst a crowd of 22,000.
The Las Vegas shooting, while in a class of its own, is yet another in a series of shootings across the world that have targeted concert venues. Live music gives us happiness and a means of escape from real world problems, but the terrors of the real world have found a way to ruin that.
The Charlottesville Attack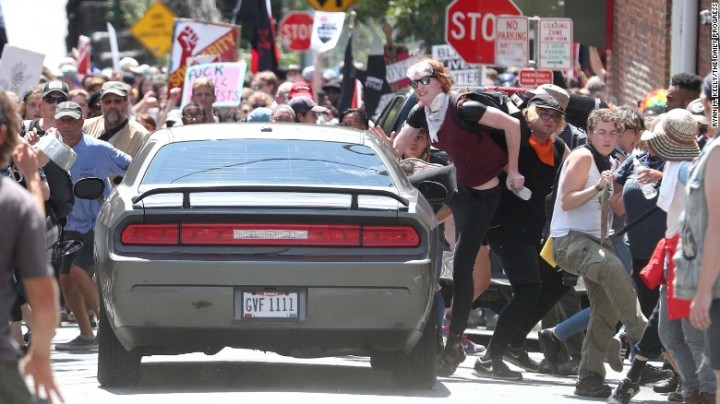 What happened in Charlottesville is the kind of event that shows a nation who they really are. When scores of white nationalists rallied together in the Virginia town to protest the removal of a Confederate statue, they were met with counter-protesters and the situation soon turned volatile.
After racial slurs and acts of aggression were thrown into the mix, the situation was more than just tense: It was earthshaking. The conflict reached its height when a man named James Alex Fields Jr. drove his van into the crowd that was protesting the alt-right, killing a 32-year-old woman and injuring 19 others.
This incident was not just upsetting because of the death of Heather Heyer, but because it has shown us that this country has not made as much progress on the race issue as we once thought. If nothing else, the crimes of 2017 have shown us that there is still a bedrock of hatred beneath the United States.
The New York PABT Bomb
New York City's Port Authority Bus Terminal located on 42nd Street between 8th Avenue and 9th Avenue is constantly watched by military police. As one of the most massive commuting centers in the area, it has been a well-defended hub since the terror attacks of 9/11. But the events of December 11, 2017 reminded the public that no place is impregnable.
During morning rush hour, 27-year-old Akayed Ullah ignited a pipe bomb in the complex. Though no one was killed and only five were injured, the attack sent panic through NYC and those who commute through the PABT every day for work. Ullah is said to have pledged himself to the terror organization, ISIS, for whom he had planned this attack. Thankfully, it wasn't executed correctly and didn't have a deadly impact. Still, it is one of the most shocking crimes of 2017.
The New York Truck Attack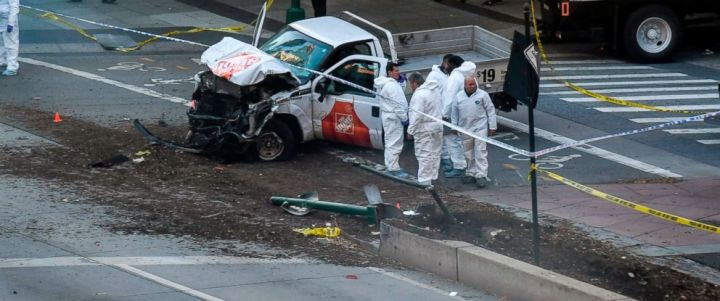 Just a couple of months before the pipe bomb attack at Port Authority on 42nd Street, a van was intentionally crashed in the downtown financial district of New York City on Halloween. Like the perpetrator of the December attack, van driver Sayfullo Habibullaevic Saipov committed this act of terror in the name of ISIS. Unfortunately, this crime resulted in the death of eight people. Eleven were wounded.
The Texas Church Shooting
All mass shootings are horrible, but the shooting that occurred at a Texas Church on November 5 was particularly devastating. Twenty-six people were killed by Devin Patrick Kelley, a former member of the U.S. Air Force. Of those 26 people, eight belonged to one family: The Holcombes. Unborn children, small children, and grand-children were amongst the victims.
Not only was this one of the most deadly crimes of 2017, but any major slaughter involving a family and children makes for a much more severe, personal pain.
The Serial Killings of Todd Kohlhepp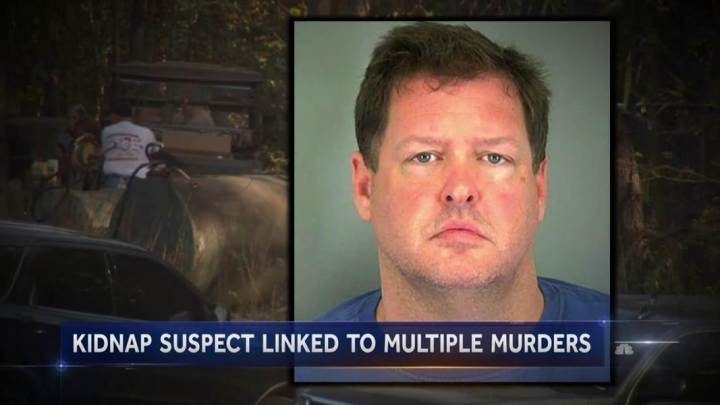 Todd Kohlhepp is a serial killer out of South Carolina who managed to elude law enforcement for a decade. When he was finally caught and convicted to life in prison in May, people thought that his reign of terror was finally over. Not so.
The murderer has told the FBI that there are more victims than the seven he initially owned up to, but he is reluctant to give up their names and locations. Kohlhepp has not yet specified how many more people he has killed—that is, if his statement is, in fact, true.
The Rancho Tehama Shooting
Gunman Kevin Neal killed five people in Rancho Tehama, California when he went on a shooting spree. He even tried to enter the town's elementary school to kill those inside, but thankfully, he wasn't able to get in.
Still, the Rancho Tehama shooting was one of the worst crimes of 2017. Despite being unable to get inside the school, he shot at the schoolchildren and teachers from the outside of the building. What compelled Neal to commit these unspeakable crimes is unknown, as he was shot and killed during a shootout with the police.
To make matters even worse, authorities discovered that prior to the shooting rampage, he had murdered his own wife and hid her beneath the floorboards. Now that's the stuff of horror movies.
Sex Crimes Allegations in Politics, Entertainment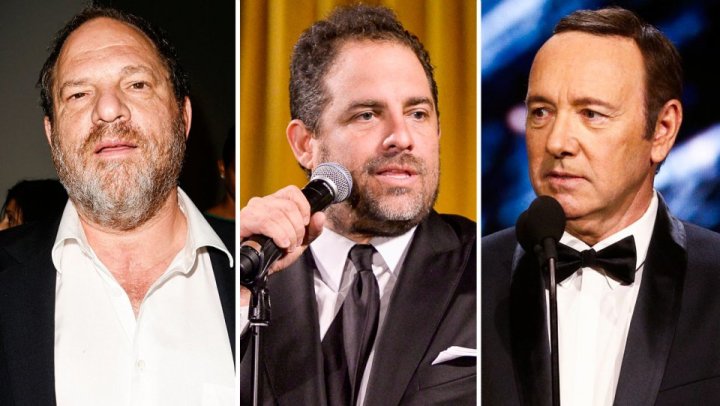 2017 will be known henceforth for many unfortunate things, and one of them is the cascade of sexual assault allegations that came out this year. Whether the sex crimes occurred before 2017 or during, this year revealed many heinous cases of harassment and assault involving major public figures, from politics to entertainment.
Matt Lauer, Kevin Spacey, Harvey Weinstein, Roy Moore, and Al Franken are just a few names that have appeared on a list of accused sex offenders this year. The sheer amount of sex crimes of 2017 is disgusting, but there is one positive: Victims are finally coming forward and public figures are being outed for who they really are.
Michael Flynn and the Russia Probe
"Russia" had to be one of the most frequently used words in 2017. Ever since Trump was first made president-elect, accusations of Russian involvement with the United States election became a primary concern.
Special counsel Robert Mueller, who has been heading the probe into the supposed Russia scandal, has been interviewing those associated with Trump's campaign this past year. He has not yet found any direct dirt on the President himself, but he has gotten a confession out of someone. Michael Flynn, who was a national security advisor and an aide in Trump's presidential campaign, plead guilty to the charges of giving false information to the FBI concerning Russia.
So what the hell is really going on here? No one knows the full story yet, but it is those elements of mystery, foreign collusion, and government crime that makes Michael Flynn's crime one of the most intriguing crimes of 2017.
The Seminole Heights Serial Killings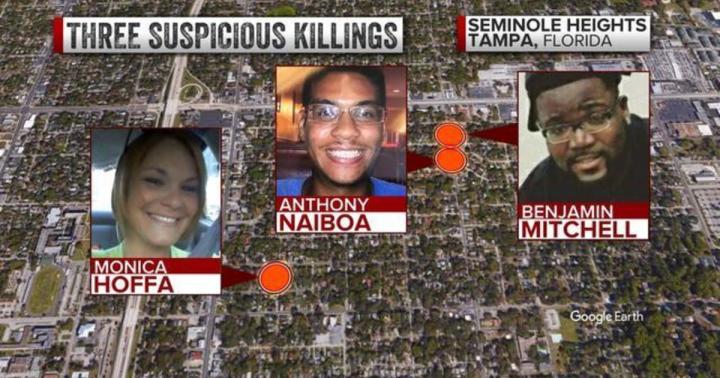 The victims of the Seminole Heights serial killer in Tampa, Florida ranged from 22 to 60-years-old. In total, there were four victims who were shot and killed by the accused Howell Emanuel Donaldson III. Thankfully, he was arrested before any more murders could be done, but the Seminole Heights area has been terrorized by this killer. Just one of the many crimes of 2017, this string of killings goes to show that no community is immune to danger.
guilty