Best 80s Horror Movies of All Time
When you think about the 80s, sideways ponytails and sweaters tucked into jeans probably come to mind. But you can't forget about the best 80s horror movies.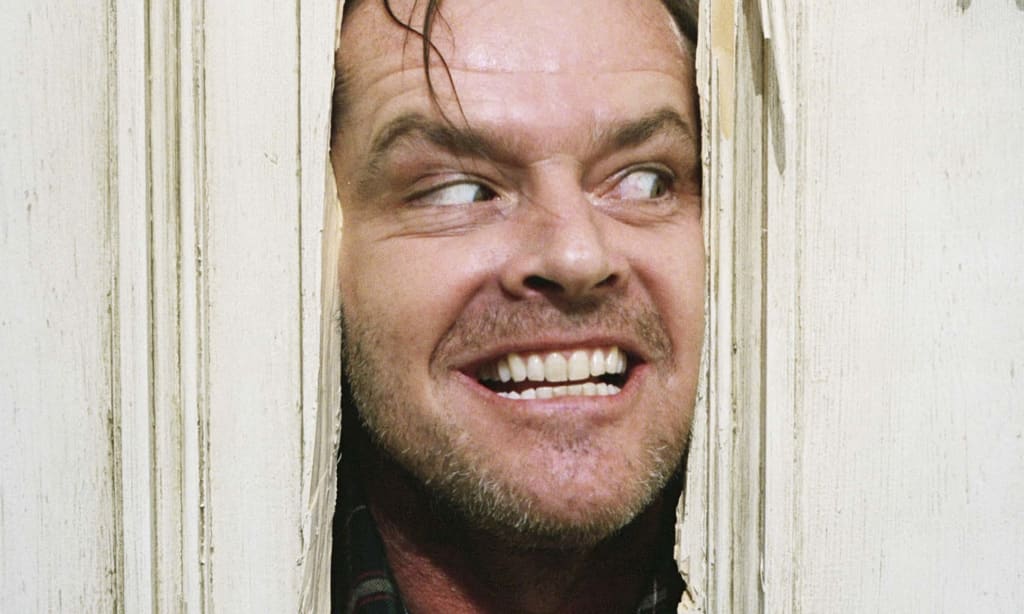 Some of the most infamous horror movies of all time came out of the 1980s. As movie producers in the 2010s run out of ideas for scary movies, they frequently default to creating remakes of huge 80s franchises (like the ones we're about to tell you about). You might not have realized it before now, but today's pop culture (shoutout to Fabolous and Jadakiss's new single) is largely influenced by the best 80s horror movies.
All hail Stephen King, the most prolific horror writer of all time. This man has inspired a big percentage of American horror films, including the much beloved adaptation of his novel, Pet Sematary.
Pet Sematary grossed $57,469,467 domestically when it first came to theaters, which is actually more revenue than The Shining (arguably one of the best movies of all time) raked in. It's one of the best 80s horror movies because of its box office stats as well as its creepy plot.
The Evil Dead is one of those movies that sparked both a sequel and a remake, the latest version being the one that came out in 2013. This is a landmark cabin-in-the-woods story. In fact, it actually served as a huge reference point for Joss Whedon's scary yet satirical The Cabin In The Woods.
This zombie flick grossed a whopping $2.4 million dollars when it came out in 1983. The Evil Dead was an instant hit and remains a cornerstone for horror films about the undead.
This movie—another Stephen King masterpiece—frequently tops "best horror films" charts no matter how many years go by. The Shining is, without a doubt, one of if not the greatest horror films of all time, not just one of the best 80s movies.
Jack Nicholson and Shelley Duvall gave the performances of their careers in this film. The movie has even worked its way into popular vernacular with it's infamous line, "Here's Johnny!" as Nicholson's character swings an ax into a door during the climax.
Quite literally the stuff of nightmares, this horror classic quickly became one of the longest running horror franchises in Hollywood history. A Nightmare on Elm Street proves that the most terrifying thing of all is the human subconscious.
While overall the special effects are, well, 80s quality, the costume and makeup done for the villain Freddy Krueger could not have been better. His character and his image remains a cultural icon to this day.
Like A Nightmare on Elm Street, Friday the 13th is another of the most enduring horror franchises ever made. The $39,754,601 grossing film spawned a movie empire that would ultimately make over $380 million in ticket revenue.
Friday the 13th and A Nightmare on Elm Street have been great frenemies for decades now. The rivalry finally came to a head for 2003's Freddy vs. Jason, and the debate of who the better villain is still rages on. For these reasons and more, Friday the 13th remains both one of the best 80s horror movies and one of the greatest horror movies ever.
Pinhead is one of the most recognizable horror movie villains the world over. Clive Barker's Hellraiser is one of the most hellish supernatural horror movies of the 1980s. This movie was such a big deal when it came out that horror royalty Stephen King called its director, "the future of horror." Hellraiser made such an impact that after the first one was released, seven more were made.
A list of the best 80s horror movies would not be complete without a vampire flick. The Lost Boys is a story of sex appeal, teen angst, and feeling like an outsider. Unlike other horror movies, The Lost Boys is also decently accessible for younger age groups.
What makes this movie a great watch is the fact that it's not just there for scare or shock purposes. This horror film comes with message.
An American Werewolf in London is a werewolf classic centered around a young man and his desperation to find a way to deal with his newfound furriness. The movie wasn't just a fan favorite for its script, though.
The 1980s wasn't that advanced as far as special effects goes, but An American Werewolf in London featured such great makeup that it won an Oscar for the category. The creatures in this horror flick are as authentic as possible, which is part of what makes it so enjoyable.
The first horror movie to ever feature the now infamous Chucky doll was 1988's Child's Play. Today, even if you've never seen a Chucky movie in your life, you know exactly who he is; a testament to how much his character has affected pop culture.
Child's Play was one of the first movies in the creepy doll subgenre. However, despite its horror film status, Child's Play and the ensuing Chucky movies are wacky and, quite frankly, just bizarre. This film's unique personality is what earns it its spot on our best 80s horror movies list.
The dynasty of Michael Myers began in 1978. Ever since the release of the first Halloween movie back then, he has become one of the most popular villains around. The silent and physically intimidating masked serial killer also comes with his own theme song, which is one of the most beloved horror tracks ever made.
Rock star and horror director Rob Zombie remade the classic horror films beginning in 2007, which were also met with huge success.
About the Creator
Is a practicing Wiccan who applies her spiritualism to real life situations and advice, but also dabbles in dark fantasy. She lives in Oregon and spends most of her time casting spells in the woods.
Reader insights
Be the first to share your insights about this piece.
Add your insights