The 5 Saddest Episodes Of 'Bones' To Start The Tears As We Say Goodbye
Bones is a drama, and it's never failed to tug at our heartstrings.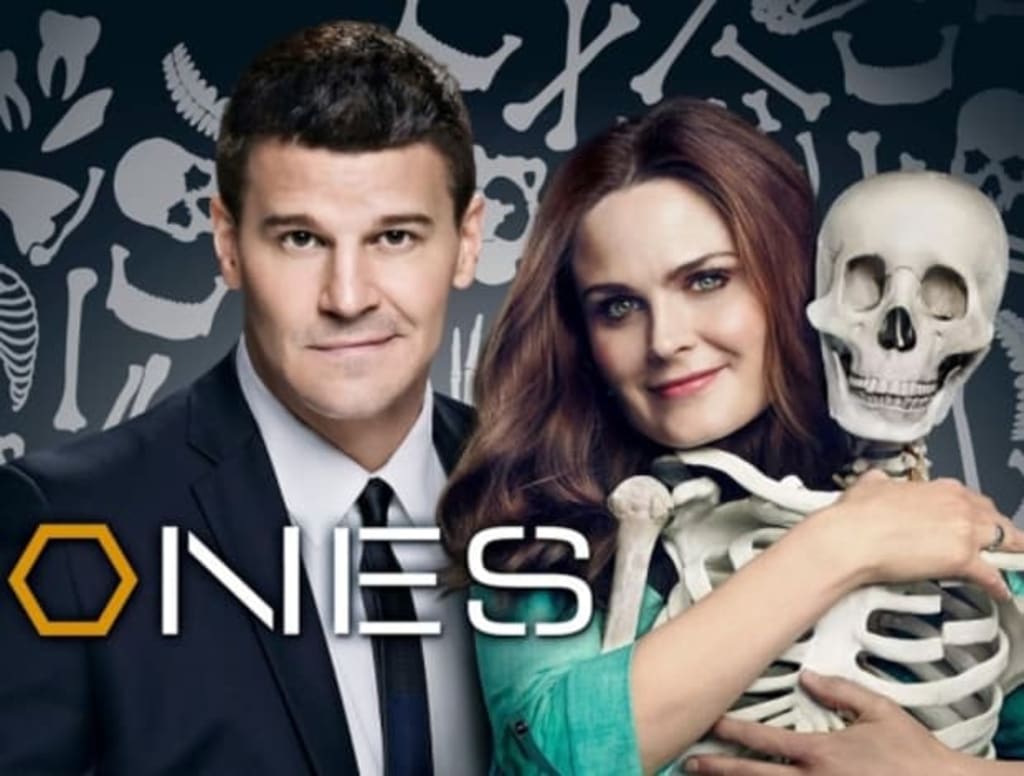 The countdown has started to the final episode of the wildly popular anthropological drama, Bones. The series finale will air on March 21, 2017, and millions of fans will cry as they watch the credits fade away on the last new episode.
Tears have been a part of Bones since it debuted on September 13, 2005. Yes, the show has provided plenty of laughs, but, at its heart, Bones is a drama, and it's never failed to tug at our heartstrings. The five episodes below are just a few of the many times the series made us all sob.
1. Brennan And Hodgins Are Buried Alive (Season 2)
Booth's discovery that Brennan and Hodgins have been buried alive and his obvious panic sets the tone for Season 2's "Aliens in a Spaceship." With the clock counting down, the team scrambles to find their colleagues and decode the one text message Hodgins and Brennan were able to send.
Hodgins' teary-eyed confession of love for Angela continues the angst of this episode, and the final rescue where Booth digs in the sand in a desperate attempt to free the car brings tears of relief. It's no wonder "Aliens in a Spaceship" is consistently ranked as one of the top episodes in the first 11 seasons of Bones.
Vincent Nigel-Murray (Ryan Cartwright) joined the series Alphas, so the writers opted to write him out of Bones by killing him. In doing so, it tore a hole in all of our hearts, which was, appropriately, the title of the episode, "A Hole in the Heart."
As Nigel-Murray lies dying on the floor of the Jeffersonian from a sniper's bullet, he's quietly begging, "Don't make me go." Bones and Booth try desperately to save him, but there's too much damage.
For an extra dose of tears, Nigel-Murray was serenaded by his friends and colleagues as his casket was loaded into the back of a hearse to be transported back to England. To this day, I can't listen to "Lime in the Coconut."
After a fight with Booth, Bones returns to the Jeffersonian for some space. Only a few minutes after her arrival, she's shot and left for dead in Season 8's "Shot in the Dark." Booth's discovery of her bleeding body on the floor is a heartbreaking moment.
Bones is the star of the series so we knew she wasn't going to die, but the writers took every effort to make it look that way, and the characters rung every drop of emotion out of this episode, especially when Bones almost dies in the hospital. You can almost feel Booth's panic.
4. When Booth Almost Died (Season 9)
In the Season 9 finale, "Rescue in the Recliner," Booth is targeted by assassins linked to a congressman. A Delta Force strike team, working for the wrong side of the law, plans an all-out attack against Booth. Desperate to protect his family, Booth begs Bones to leave before the battle takes place at their home.
As Booth is lying on the floor, bleeding from several bullet holes, Bones returns in time to shoot a gunman poised to kill him. But the drama doesn't end there. While Booth is in surgery, fighting for his life, Bones is desperate to see her husband, but federal agents pull her away, and she's crying and fighting back to no avail.
It's a pitiful scene when Bones is trying to get to Booth and can't. Emily Deschanel (Bones) brings the emotion in this scene, and it's difficult not to feel her pain when she's reaching out to Booth and is being pulled away.
Aptly titled "The Lance to the Heart," the Season 10 premiere of Bones took viewers on a rollercoaster ride of emotions. We weren't aware of John-Francis Daley's (Lance Sweets) impending departure from the show, so we were caught off-guard and stunned when Sweets is attacked and left for dead in a parking lot.
Bones and Booth arrive moments before his ultimate death, and in typical Sweets' fashion, he gives Booth some final advice, saying, "The world is a lot better than you think it is." With tears streaming down our faces, fans came unglued on social media. (I know; I was one of them.) It was a devastating blow as Sweets was a beloved character, and despite being gone for almost three seasons, he's still mentioned and missed.

No other series will ever be able to replace Bones. It has brought tears, laughter, fear, panic, warmth and love for 12 seasons. But above all, it has brought joy to its millions of viewers. And none of us are ready to say goodbye. No doubt, the finale episode will bring the most tears.
tv review