The 10 Best Crime Novels of 2018
The best crime novels of 2018 will, even today, excite and intrigue readers of all kinds.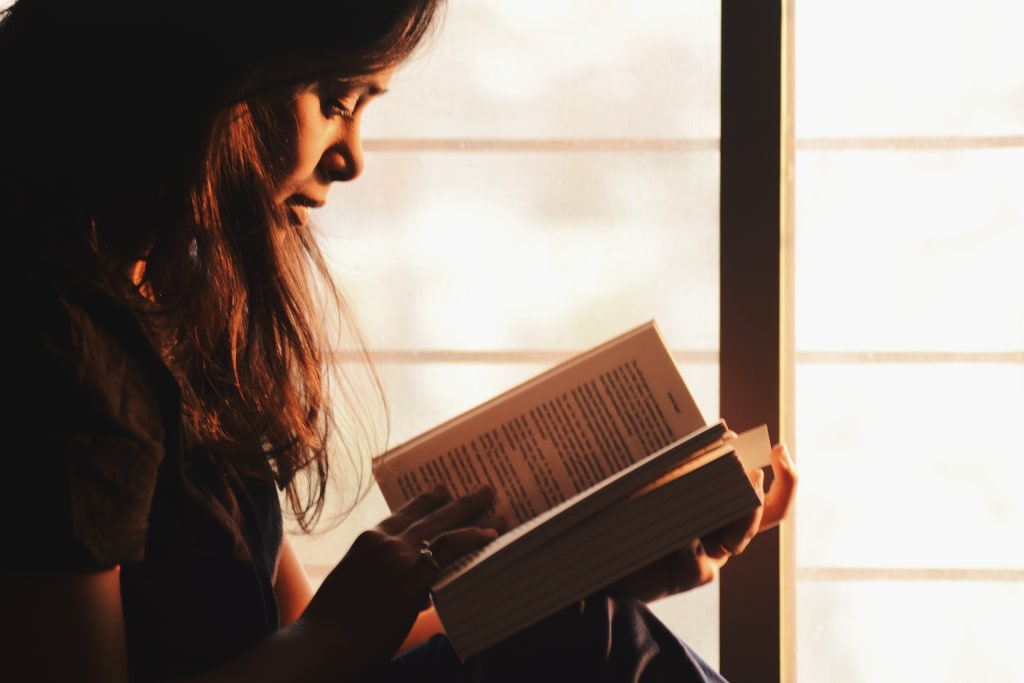 Photo by Rahul Shah via Pexels
The year 2018 was great for crime novels. Exciting new releases from big names in the genre were released, including Ruth Ware and Megan Abbott, as well as some incredible thrillers and noirs from new authors like Oyinkan Braithwaite. Betrayal, murder, cover-ups, and confusion—these books will take you through all sorts of things, to all sorts of places, with all sorts of people. Although there's no way to objectively measure the best of a genre, there's no doubt that these are some of the most incredible crime novels of 2018, and must-adds to any crime lovers' to-read list.
Ruth Ware's runaway hit In a Dark, Dark Wood has been followed up by a psychological thriller that is easily one of the best crime novels of 2018. The award winning crime author's new release, The Death of Mrs. Westaway, follows the story of Hal, a young woman who receives news that she has been given a large inheritance. Her story takes a dark turn when she attends the funeral of the bequeather, and dark secrets arise. The novel has been lauded as a smashing success in the crime and thriller genre, going toe to toe with many of the other best female crime thriller writers to read right now and featuring compelling characters, shocking twists, and the unveiling of truth behind what atrocities may have occurred leading up to the inheritance.
Shakespeare's Macbeth is one of the most frequently read and discussed works of literature in the history of English speaking education. As such, it can be a risky endeavor to attempt a modernization of such a highly renowned and lauded work. Nevertheless, the author of one of the best addictive novel series, Jo Nesbø dove into the sordid plot, and has successfully adapted it into one of the best crime novels of 2018. His adaptation of Macbeth offers all of the original appeal of the play in terms of complex plot and characterization, but is altered for a modern audience. It sets the familiar tale in the context of a dystopian 1970s world, featuring the sordid practices of drug trades, murder, betrayal, and everything you need for a compelling, page turning, modern thriller.
The best crime novels of 2018 can't always be a formulaic adaptation of the genre's tropes. November Road is a compelling, character-oriented tale that will appeal to lovers of crime fiction, true crime, literary fiction, and just about every other genre. The novel is set in the 1960s, around the assassination of JFK. This event triggers a change in the lives of the two anti-heroes, who demonstrate a deep complexity and humanity as they flee from the authorities and face a new kind of life and world, one that is irrevocably altered and in which they must find their place. Though suspenseful and intense as a thriller, November Road is uniquely human within the genre, offering compelling characters and striking insights into our world and our lives.
Liz Nugent's latest release, Skin Deep, has been given nothing but the highest praise for its intense and compelling plot, scathing insights, and deep criticism of some of the most twisted potentials of humanity. This disturbing crime novel of 2018 dives into the twisted psychology of its main character, Cordelia, a woman with no conscience, no remorse, and a shocking ability to destroy the lives of those around her without batting an eyelash. Liz Nugent has been lauded as a master of creating dark, twisted, thoroughly unlikeable characters that you simply can't look away from. Disturbing, yes, but absolutely one of the best crime novels of 2018.
There is an undeniable fascination with serial killers in our culture. From documentaries to true crime podcasts to psychological thrillers, we just can't seem to get enough of the truly twisted and disturbing. Jennifer Hillier's Jar of Hearts combines the cold, cruel, compelling evil of serial crime with heartfelt, honest characters, caught in the midst of tragedy, despair, and dark secrets. It tells the story of a teenager's murder, shocking evidence that puts one of her best friends behind bars, and the struggle to put together the pieces of this dark crime to unravel the layers of mystery behind it and finally get to the truth.
Award winning author Fuminori Nakamura is one of the most prominent crime writers of our time. Cult X is the latest of the Japanese author's dark, compelling noir: a deep psychological thriller that investigates some of the most intense emotions of mankind, the things that drive obsession, intensity, and ultimately dark deeds. It's a brutal, forceful, thoughtful, and ambitious project, tying together various perspectives and carefully painting a picture of dark, thrilling beauty and intrigue. The dark potential of religion, of loyalty, and of the human mind shines through in Nakamura's latest grand epic, which follows a young man who goes undercover in a cult, only to find that things are far stranger than he ever thought.
Megan Abbott masterfully crafts a psychological thriller through the intense internal minds of two dynamic, flawed, and at times terrifying women. Their friendship and rivalry are maximally intensified by their ambition and competitiveness, but complicated all the further by the knowledge each has of the other's darkest secret. Filled with intense, raw characterization and dark psychological insight, Abbott's latest novel weaves together the lives of two complicated women, spinning webs of betrayal, loyalty, ambition, jealousy, and all of the complex emotions that thrive in the minds of complex women.
Laura Lippman's Sunburn offers a slow burning journey in novel form, weaving a carefully complex noir tale of love, betrayal, secrets, and murder. It follows the story of a young couple, who quickly become entangled in something far more complex than expected. The novel weaves through their relationship as new information comes to light, and keeps you wondering at every twist in turn who exactly these people really are—and what their game is. Lippman has created a psychological masterpiece that is a delight to read, keeping the reader engaged and guessing at every turn as the sweet beginnings of a relationship devolve into something far more sinister.
Nothing beats a good take on must read detective crime novels, and Sara Gran's enigmatic Claire DeWitt delivers in every book. The latest Detective DeWitt novel, The Infinite Blacktop, takes a personal look at the detective, weaving together important moments of her past in order to clarify her present—namely, how she ended up in the hospital, the victim of an attempted murder. This dark, gritty noir will satisfy lovers of crime books of all kinds, offering a little bit of everything in a compelling, cleverly written, well-characterized tale of murder, loss, trauma, and the strength required to power through it.
No one ever said the crime novels of 2018 couldn't be fun. Though dark and sinister, frightening and sociopathic, My Sister, the Serial Killer is also bitingly funny, human, and thrilling. Braithwaite's much-awaited hit novel follows the lives of two sisters—one who just might be a serial killer, and one who always has her back. The complex dynamic between two very different sisters is given a sharp, witty, and meaningful treatment as the one sister becomes entwined with helping cover up the other's crimes, weaving their lives together in ways that can never be separated.