Top 10 Must-Read Detective Crime Novels
Detective crime novels are always fun to read, since you've just gotta find out what happens next. Find your next page-turner below.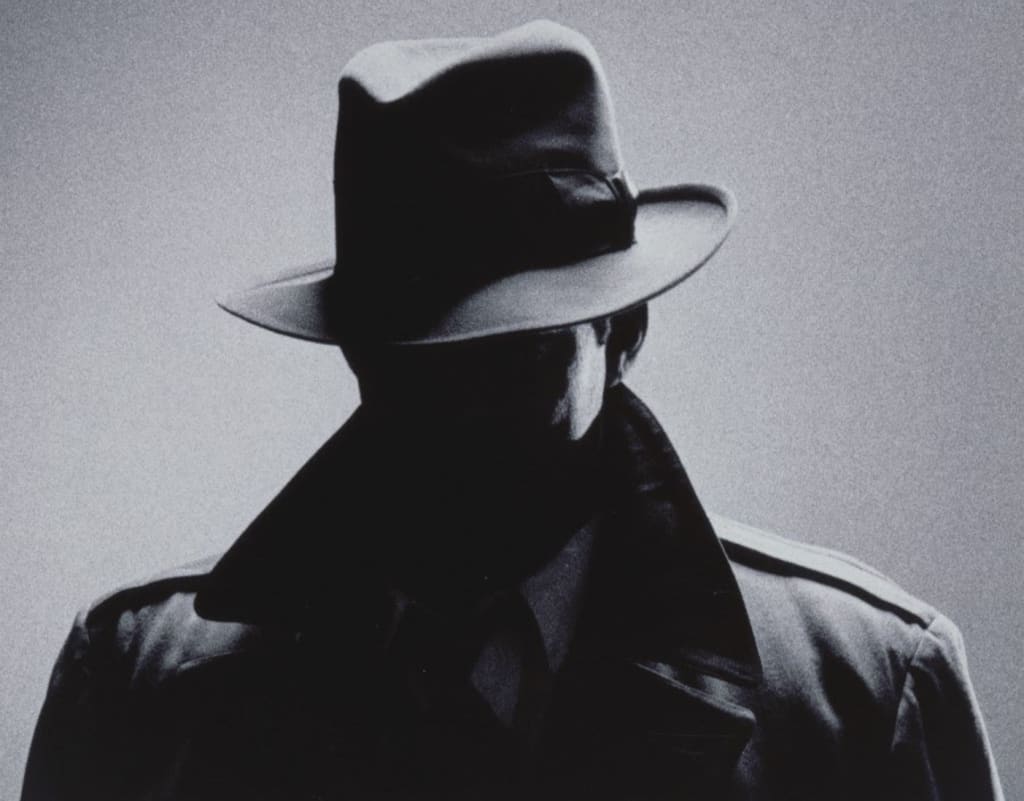 "Just one more chapter, then I'll go to sleep, I promise..." Anybody who loves reading will be familiar with this phrase. Then you find yourself up into the latest hours of the night because you said "one more chapter" one too many times. While this phenomenon can happen with any genre, it seems to be the most common, at least for me, with detective crime novels. There's something about that sense of mystery that makes the idea of that next chapter oh so appealing.
Because of this appeal, the genre is absolutely flooded with different novels, varying in length, age, and sub genres. We've compiled some of the best that will suit everyone's tastes. Just make sure you give yourself an afternoon alone reading these—you're not going to want to put them down for anything!
If people are going to recommend any detective crime novel to you, it's more than likely going to be The Big Sleep. Chandler is considered one of the best writers in the United States from the 20th century, and when you read The Big Sleep, you'll see why. As the first in the "Philip Marlowe" series, this novel introduces a colorful cast of characters including a private eye of the same name.
In this novel, Philip is hired by a dying millionaire to handle someone who is blackmailing one of his daughters. This book has a little bit of everything: violence, murder, pornography, and seduction. Not only is the plot exciting, but the writing is incredibly unique as Chandler makes use of weird metaphors and similes like, "His smile was as stiff as a frozen fish." With quippy, rhythmic dialogue as well, this whole series is a must-read.
A lot of detective crime novels tend to feature a man as the protagonist, but not Dope. Taking place in 1950s New York City, Dope follows Josephine, a former heroin addict who is approached by a suburban couple desperately searching for her daughter, who disappeared after getting into the substance herself. With an offer of $1,000 upfront and $1,000 upon the safe return of their daughter, Joe happily takes up the job. But going back to the life isn't easy for Joe.
Josephine is an original, likable protagonist and the whole book turns a lot of cliché noir tropes on their head. A lot of detectives will be "above" the junkies that can be found in noir novels, but Joe is empathetic to their struggles, which causes the reader to be as well. It's definitely a must-read if you like strong, but realistic, leading ladies.
If you haven't heard of this novel, where have you been for the last 10 years? The Girl with the Dragon Tattoo is one of the most popular detective crime novels of the 21st century, and for good reason. The original title of this novel was Men Who Hate Women, which gives you a bit better idea of what you will find within the pages of this thrilling noir. The dynamic duo of protagonist Mikael Blomkvist and femme fatale-turned-upside-down Lisbeth Salander is unmatched as they go back into a decades-old case full of familial corruption.
The novel makes comments on Swedish society, something you don't get too often in novels that are popular in America. There is a lot of graphic violence in this novel (and its movie adaption), so do not read this one if you are triggered easily by that or are faint of heart. If you can stomach it, though, The Girl with the Dragon Tattoo is just one of those books you have to read before you die.
This isn't one of those detective crime novels that people rave on and on about, but I found this one in a bookstore one day and couldn't put it down. Dog on It is the perfect tale (tail?) for animal lovers, because this story is narrated from the perspective of a dog. Yup, main character Chet is the canine partner of a down-on-his-luck private detective and investigator, Bernie. The two team up two track down a woman's missing teenage daughter, and there a twists are turns every page.
The dog's narrative voice is super fun and something more unique than what you might see in most of these books. He's wise for a dog, but a little distracted at times (as all dogs are when a squirrel runs by), which leaves the reader with more sense of mystery than if it were told from Bernie's voice. This series is a little more light-hearted than others, so it's perfect for those who want a little laugh along with their thrill.
The Maltese Falcon is Hammett's best-known novel, and it's no wonder why. Our protagonist, Sam Spade, is introduced in this book as a San Francisco-based private detective based on Hammett's own experiences working for the real-life Pinkertons detective agency. Spade is hired by a beautiful young woman only known as "Miss Wonderly" to follow someone named Floyd Thursby. Spade's partner, Archer, is shot to death the night they take the case, and Spade himself is a suspect.
If there's one thing this novel does perfectly, it's tension. The pacing is perfect, keeping you on the edge of your seat every page. The scenes are vivid and drawn out for just the right amount of time—not too long for you to get bored. The characters are also super colorful and interesting, making this the perfect book to get totally absorbed in.
I was going back and forth trying to decide which Sherlock Holmes book to include because they're all so great. So I didn't decide. Just get all four of the novels he stars in, plus all 56 short stories, in The Complete Sherlock Holmes collection. Sherlock has starred in what are arguably the best detective crime novels of all time, and if you haven't actually read one, you're behind. This collection costs less than your average book, so there's no reason to have to choose just one book when you can have them all.
72 percent of readers have given this collection a 5-star rating, so you know Sherlock is living up to the hype. Reviewers rave about the hardcover edition, which comes with an elegant cloth cover and yellow ribbon for bookmarking. Collectors should definitely opt for this version, which is not only gorgeous, but is priced right.
Devil in a Blue Dress features protagonist Easy Rawlins, a Black war veteran who's just been fired. Desperate for money, when a White man in a linen suit approaches him about finding a White woman who frequents Black jazz clubs for a very generous reward, he's eager to accept.
Things get complicated once he starts on the case, though. Rawlins is framed for murder as he gets involved in a complex web of crime. This tackles issues of race head-on not only for the 1940s period it takes place in, but has powerful messages that ring true even today.
Is historical mystery your favorite genre? Then The Daughter of Time should be on your bookshelf (or in your Kindle, if you read that way). While the book takes place in the 1950s, the case that is being investigated took place all the way back in the 15th century. Protagonist Alan Grant becomes fascinated with Richard III and his guilt over the alleged murder of his two young nephews. Did he really kill them to become king, or was he framed?
You do have to know a bit of history to find this novel compelling, but don't let that deter you. With over 72 percent of readers giving this a 4 or 5 star review, some calling it the "greatest mystery novel of all time." As one of the most highly rated detective crime novels on Amazon, history buffs can't get enough of this story. Tey is also an amazing writer, being one of the best female crime thriller writers ever.
Agatha Christie has been called "the queen of of suspense," and she's written a lot of detective crime novels throughout her career. My favorite, however, has to be The Murder of Roger Ackroyd. This book was very controversial among fans of British mysteries when it first came out, because of how tricky the plot is—some accused her of "cheating" and not putting all the clues there. However, upon a second read, you really do pick up on stuff you missed the first time and can see how it all comes together. It's absolutely a must-read murder mystery novel.
92% of Amazon reviewers gave it a five or four starting rating, which is nothing to turn your nose up at. One reviewer even said the last few pages had him pacing back and forth while reading, and I can echo that statement. There's not much more that you can say other than it's just a damn good mystery, so don't go reading this one before bed. You'll never get to sleep unless you finish!
Harry Bosch, our main character, is an LAPD homocide cop who takes the most recent murder personally, as the victim was his partner in the Vietnam War. In The Black Echo, Bosch has to choice between getting revenge and acting according the the law as he desperately tried to solve the mystery behind his friend's murder.
The story is extremely well written, as the author does not rely on chase scenes, cliff hangers, and other cliché writing tropes in order to create artificial tension, as some other detective crime novels tend to do. There are also many layers to the plot, which could get confusing, but Connelly manages to keep the reader informed just enough so you don't get lost. It's the perfect balance of being easy to follow but has enough suspense to be one of the best mystery novels to keep you up all night long.