Best Addictive Detective Novel Series
The best detective novel series will have you attached to the characters, turning each page, and ready to pick up the next one the second you finish the last.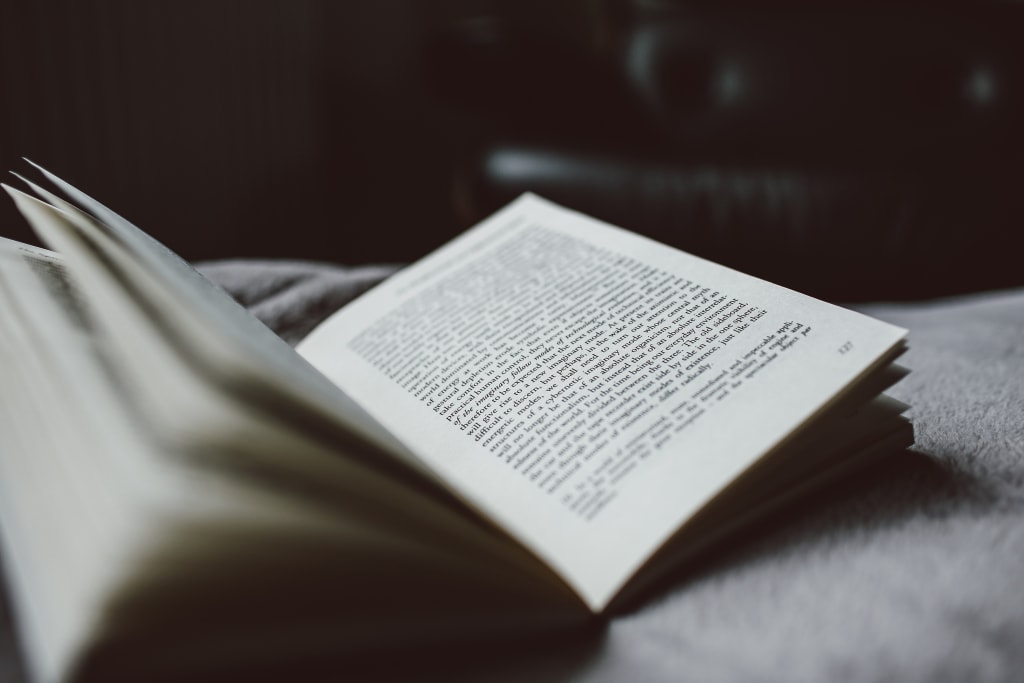 There is nothing better than finding the perfect detective novel series to get addicted to and cozy up with whenever you have the downtime. As avid readers of the genre already know, when looking for the perfect series, it's all about finding something gripping that will not only keep you turning page after page, but will keep you on your toes through the entire story. Solid character development is essential in these novels because everyone loves a concept full of depth, where your favorite characters can just as easily be those you admire as those you truly detest. With all that said, there are so many great mystery series out there for you to choose from that you need never be worried about running out of compelling stories to read.
The Dublin Murder Squad by Tana French is a great detective novel series for those who love crime, mystery, and chills up their spine. This series is set in Dublin, Ireland, where one summer night in 1984, three children went missing. Only one of the children, Rob Ryan, was found. In present day, Ryan grows up to be a detective on the Dublin Murder Squad, but he keeps his personal life and his troubled past a secret. In the first novel, In the Woods, and the series to follow, Ryan must use his past memories to help solve murders and mysteries of the present.
You will have no trouble quickly reading each and every book in the Women's Murder Club series by New York Times bestselling author James Patterson. Each story is a page turner, full of serial killers, mysteries to be solved, and juicy details you just can't resist reveling over to see if you can't solve the mysteries yourself. Though some may be cliche, these are what detective novel series are made of! James Patterson delivers great stories on a platter, going toe to toe with the best fiction crime novels on a pretty consistent basis.
The Charlotte and Thomas Pitt detective novel series by Anne Perry is set in the Victorian era. This mystery series is full of murder, royalty, betrayal, and dramatic family relationships. Anyone who is interested in historical fiction will love the thrill that comes with Perry's stories.
In the Oxford Girl series by Plum Sykes, we are taken back to the 1980s at Oxford University in England. The Oxford Girl Mystery detective novel series is as comic as it is mysterious, following Ursula Flowerbutton, who is a country girl coming to Oxford as a student for the first time. Ursula deals with the common drama that comes with being in college, including boys, society standards, and parties, but she never expects that she will have to take the role of murder detective.
In the Sean Stranahan Mysteries by Keith McCafferty, we are taken out into the wilderness of Montana where Sheriff Martha Ettinger and detective Sean Stranahan are solving mysteries and crimes left and right; including dead bodies, missing people, and more. There is always something new and soul shaking happening out in the wilderness where it is very hard to catch serial killers and very easy to hide crimes. Each book in this detective novel series brings about new crime scenes and contains new questions to be answered.
The Aunt Dimity Mysteries by Nancy Atherton is a mystery series and a ghost story all in one. Lori Shepard unexpectedly inherits her late Aunt Dimity's estate in England, only to find out that her Aunt Dimity is a ghost still living in the house. Aunt Dimity's spirit guides Lori through this ongoing series of 22 books, and helps Lori solve many mysteries. If you're looking for a series that is less scary and more enchanting, this may be the one for you.
The Easy Rawlins Mysteries by Walter Mosley is set in Los Angeles in the 1940s. In the predominantly African American neighborhood of Watts, Easy Rawlins lives as a black war veteran. One day, a mysterious white man walks in and offers Easy money to help him locate a blonde woman known as Miss Daphne Monet, who commonly frequents black jazz clubs in the area. This is where the Easy Rawlins Mysteries begin. The first book in this detective novel series, called Devil in a Blue Dress, has been made into one of the best detective movies of all time, even featuring Denzel Washington!
Body Movers is a crime series written by Stephanie Bond. In this series, Carlotta and her brother Wesley end up becoming body movers for the morgue after going through a rough childhood and getting into some trouble. The plot of this series is interesting and unique, and the stories are gripping, yet humorous. Readers will enjoy Bond's writing and the page turning qualities of each chapter.
The Harry Hole series by New York Times bestselling author Jo Nesbo is an excellent choice for anyone looking to get addicted to a good set of books. Each of these stories will have you captured as Harry Hole and his Oslo Crime Squad solve a number of difficult crimes, including murder and other heinous acts. Whatever the mystery is, Harry Hole finds a way to solve it, guaranteeing a read that is never boring.
Agatha Christie is responsible for many must read detective crime novels, and The Miss Marple series is no different, a set of short stories, each more riveting than the next. Jane Marple is an English spinster turned detective who finds crime and investigates it, no matter how dangerous the scene may be. Mayhem is no match for Miss Marple. She will solve any case, any mystery, and any murder at any cost.
If you're looking for a detective novel series that will you keep reading all day, all night, and ready to grab the next book as soon as you finish the previous one, these authors have written exactly that. Each series provides a different taste of mystery, but the same addicting thrill. Get your blanket and hot chocolate ready in your reading nook for these enthralling adventures.