Review of Bosch: Legacy 2.1-2.6
Better and Better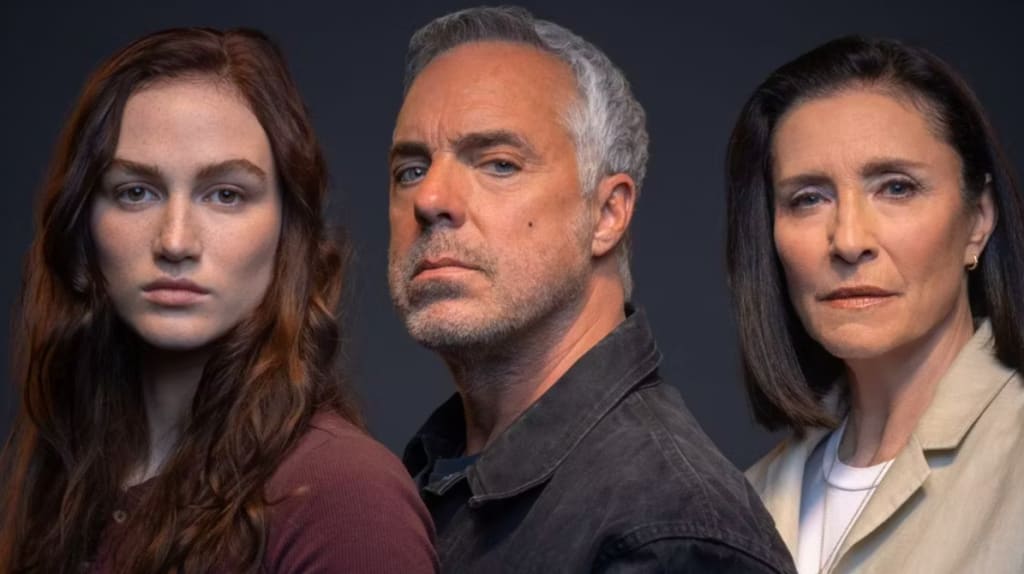 I caught the first four episodes last week of the new (second) season of Bosch: Legacy on Amazon Prime Video, the post-Bosch series in which Harry has moved from LAPD to private investigator (still living and working in Los Angeles) and his daughter Maddie has joined the LAPD. I thought and said the original Bosch series was the best cop show on television, and the first season of Legacy was even better than Bosch. Well, so far the second season is sheer dynamite, emotionally, and in overall storyline and acting -- and even better than the first season. (Queue The Beatles' "It's Getting Better All the Time".)
[Spoilers ahead ... ]
Maddie is really coming into her own as a police officer, indeed so much so, she attracts a kidnapper and becomes the centerpiece of the first two episodes. Poppa Bosch will understandably do anything to save his beloved daughter, and he's helped by his old partner J. Edgar, as well as the perennial Crate and Barrel. Now, obviously, the Legacy series wouldn't be so dumb as to kill off Maddie, as big a star in this sequel series as her father, and knowing this makes the tension and excitement of how she's rescued even more impressive to see on the screen.
The third and fourth episodes introduce a new, suitably dangerous story, as it pulls some strings embedded in previous seasons. Unlike the first two episodes, in which Maddie's kidnapping is resolved as her father uses every ounce of his intelligence and instincts to save her, the fourth episode keeps us on the edge of suspense right through the end. Maddie gets a promotion, Honey Chandler plays a central role, and these episodes teem with the full gamut of LA cops, good, bad, and former. It was also good to see Mo back this season with tech smarts and sarcasm.
The acting is better than ever. Madison Lintz as Maddie is the epitome of getting better and better, and everyone else, including Titus Welliver as Bosch are as superb and incisive as ever. I'll conclude this rave review of the first four episodes, though, with my typical current complaint about Amazon Prime Video and Netflix: I miss the days when I could binge and review complete seasons as soon as the new season was available.
***
And Bosch: Legacy episodes 2.5-2.6 are now up on Amazon Prime Video, and here is my review:
First, Madison Lintz continues to really impress with her performance as Harry's daughter, Maddie Bosch. Her stepping up and confronting her attacker in the courtroom as she testifies to the deleterious impact the attack had on her life was an outstanding piece of acting. And she's equally good in her scenes with her partner as well as her boyfriend, delivering emotional subtlety and even humor in the breakneck world she inhabits.
It's good to see Max Martini back on the screen -- I first saw him years ago in The Unit -- this time as the brutal, villainous Detective Don Ellis. Bosch in the original series was always confronting crooked cops, but this time, Ellis is highly intelligent, with a strong partner Detective Long who's willing to do Ellis's bidding, and together they make a formidable adversary to Harry, Maddie, and Honey Chandler.
Mo also continues at the top of his game in these episodes, as well as finding some romance with a sexy podcaster. Good for him. He deserves more from life than just chips and hacks. And Harry will need all the help he can get against Ellis and Long, as he slowly gets to the bottom of the murder that brought Honey and Maddie and him into the sights of these murderous detectives and what bigger marauders they may be working for in the first place.
And I'll see you back here in the weeks ahead as Prime Video doles out some more episodes.
======
See also Review of Bosch: Legacy: 2.7-2.10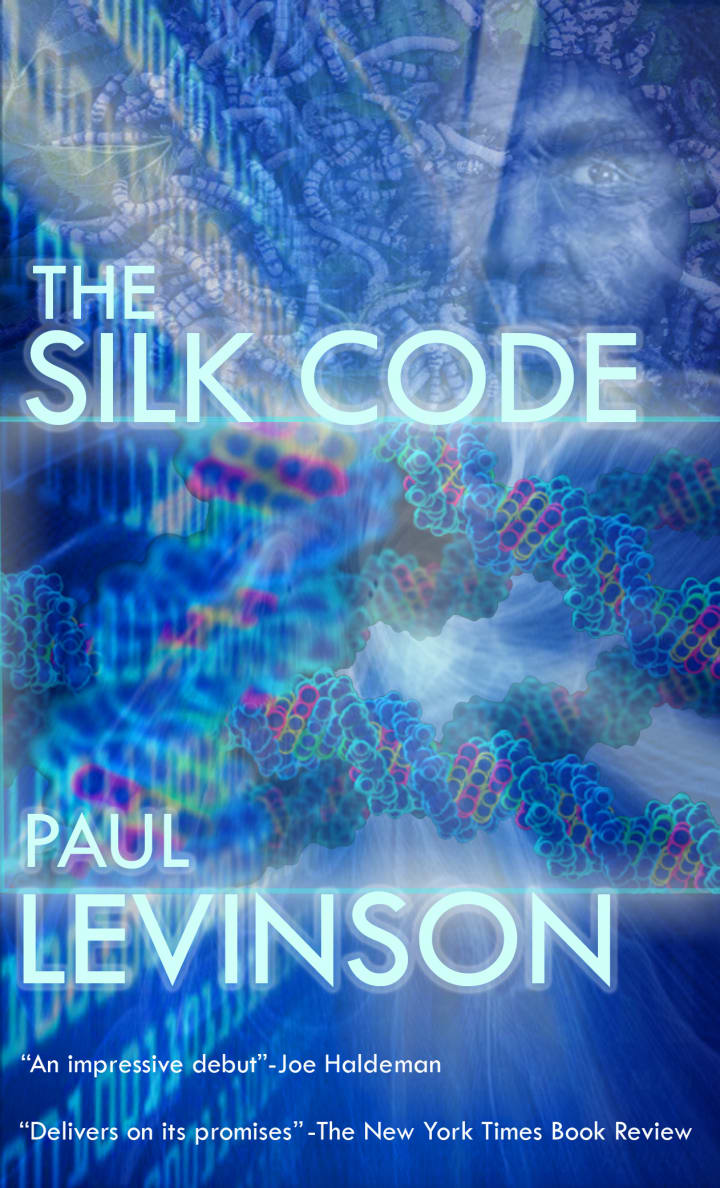 Reader insights
Nice work
Very well written. Keep up the good work!
Top insight
Expert insights and opinions

Arguments were carefully researched and presented
Add your insights